Chile
The skinniest country in the world!
personal experience
I have been to this beautiful country many times, starting from 2004 and up until 2023. Most of the time it is just for a few days before or after working on a ship, but I have also been lucky enough to explore the Chilean Fjords, the rainforest, several towns and cities, and of course Easter Island.
geography
 Chile is the 'skinniest' country in the world (very long but narrow). As such, it covers a huge range of habitats, from the driest hot desert in the world (in the north), to glaciers and penguins (in the south), to the temperate rainforest (in the centre).

Even through it is a South American country, it feels very European in some ways, and it is certainly not as cheap as most other tropical Central and South American countries. The main language is Spanish, so things work a lot smoother if you know some espanol, but it is possible to bumble around the country without. Most people you will encounter will not speak English, but there will be enough to get around, especially in the hotels, etc.

There are a lot of habitats and animals and plants to see. There is a very large percentage of plants and animals that are endemic (that is, they can not be seen anywhere else).
Santiago is the capital of Chile. It is an easy city to get around as there is an abundance of taxis, and they are good value. There are a lot of one way streets, so going via a car, you may not go in a very straightforward direction. You can get around on the subway trains, but they can ge very crowded all day on weekdays. 
I found it was suprisingly hard to get good coffee in Santiago! If you are a guy, you might enjoy the cafes that are endemic to Chile that are called Cafe con piernas. These have waitreses in tiny skirts (and less in the dodgier cafes with shaded glass) and tight tops. The coffee is great, and the ones in centro service the business men.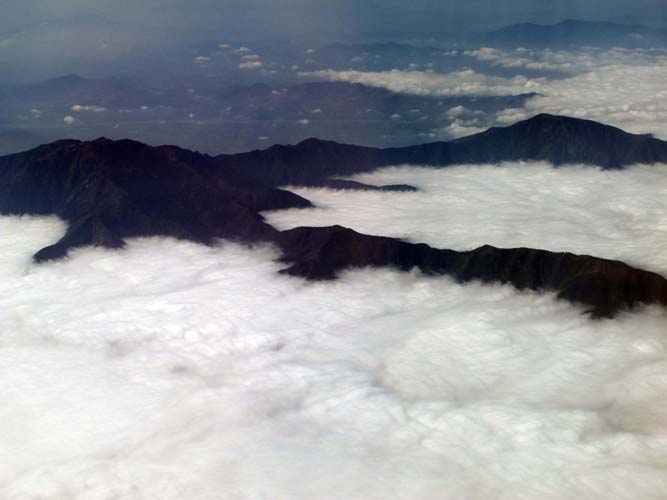 places to see wildlife
There are many colonies of seabirds and mammals that occur along the Chilean coast, from the arid north, to the cold icy south.
In the north, they have what are reported to be some of the most densest wildlife areas on the planet, with massive crowded colonies that include cormorants, seals, pelicans, and Humbolt penguins.
In central coastal Chile are colonies on the islands of Chanaral. Here, there are South American Sea Lions, Humboldt Penguins, Red legged Cormorants, Peruvian Pelicans. I have also seen marine otters here, rare animals that are smaller than the better known sea otters of north America.  
One of the most spectacular parts of the country are the Chilean Fjords of the south. This area of southern Chile and Argentina is known as Patagonia, as it is sparsely populated, and with dramatic landscapes, from the Andes, through to the grasslands, to glaciers. Within the Chilean Fiords is the Tic-toc Marine reserve, a small area that includes islands with good wildlife.
Search this website and google:

---
Your second block of text...