Atherton Tablelands Birdwatchers Cabin
North Queensland, Australia
A nice little place on the edge of the rainforest and wet sclerophyll forest...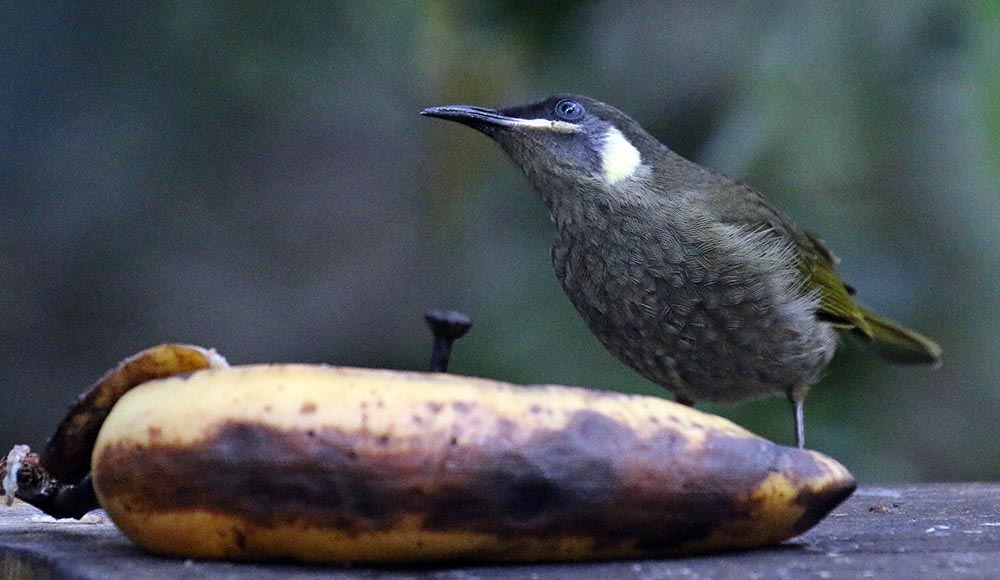 A Lewin's Honeyeater having a banana
A relatively new and small lodge in beautiful wet sclerophyll forest. I visited this area in April of 2019. Unfortunately I only had an overnight and a few hours there. I would have loved some more time to explore the grounds and the wildlife.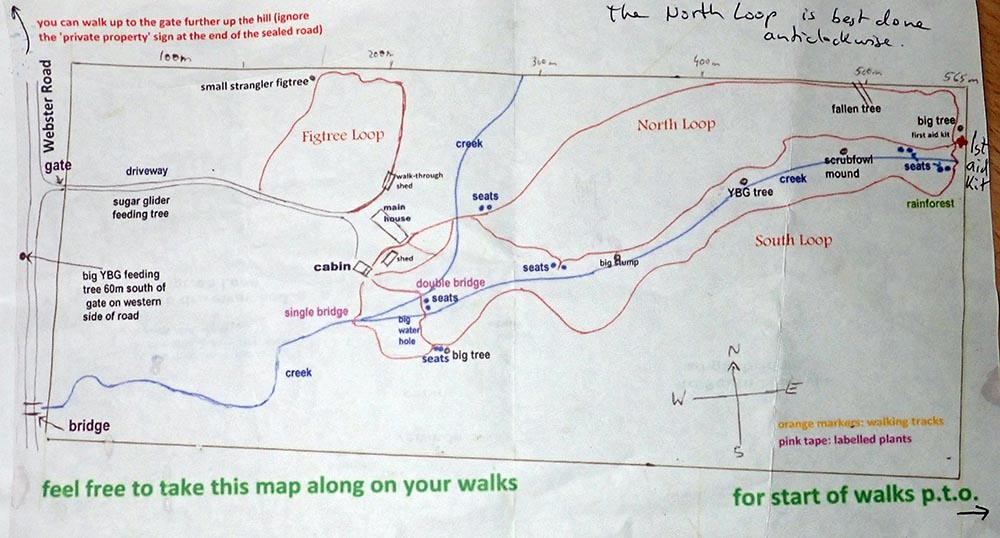 the trails around the lodge
There is a variety of nocturnal high altitude mammals present.  Just around the verandah outside the cabin you should have Coppery Brushtail Possums visit you to explore the feeders. There is also evidence of bandicoots. If you spotlight along the entry road at night, you should see Lemuroid Ringtail Possums, and Sugar Gliders and Striped Possums have also been reported here.
Of course, as suggested by the name, there are plenty of birds here. There are bird feeders just outside the cabin; the hummingbird feeders attracting honeyeaters, and the seed platforms bringing in Pigeons and Firetails.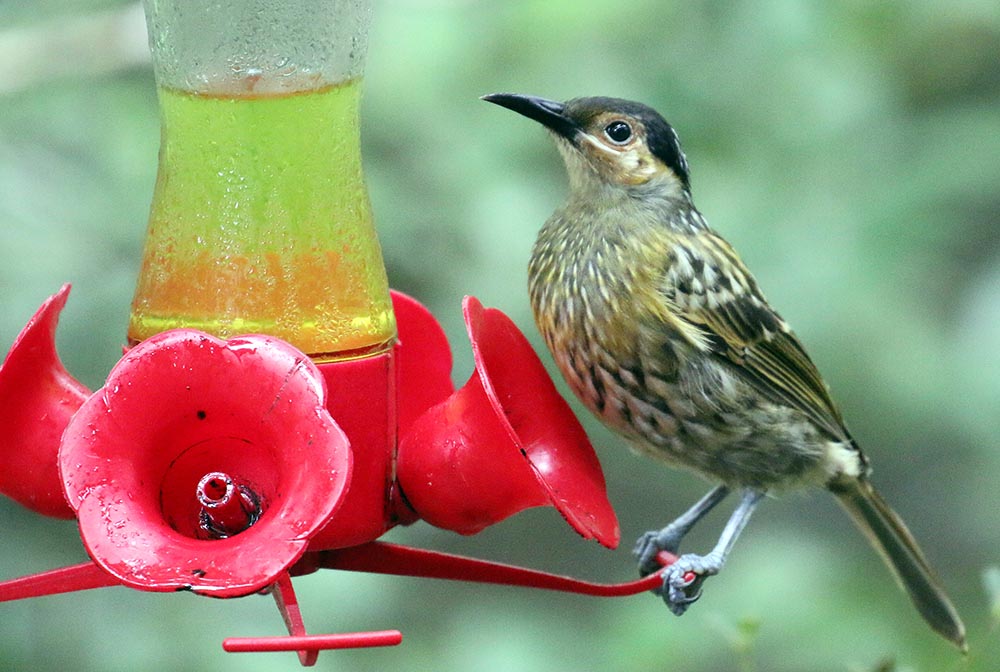 The bird-feeder attracts honeyeaters
Search this website and google:

---