Isunga Lodge
Kibale, Uganda
This pretty lodge is on the edge of Kibale National Park, with great views and birds, lots of birds!
Personal experience
I stayed at this lodge in October 2019.
the lodge
Most national parks in Uganda offer different accommodations in and near the park. Kibale is no different, and I stayed in one lodge outside the park; this one called Isunga Lodge, and another one inside the park, called Primate Lodge.
While there are advantages of staying inside the park, one of the advantages of being outside the park is that you can walk around a bit more unguided. This lodge has quite a lot of space, and in fact, a stroll down the hill goes right down to the edge of the national park where you can see a large trench that has been built to keep those pesky elephants inside.
 The place was built by a Scottish couple who started in 2014, and took two years to finish. They still seem to get around and enjoy exploring the area, so they are a good western perspective for questions about the various sites around the country.
The room and it's design was one of the nicest I found in Uganda. Being in a more open exposed environment means no mouldy cabins as when staying in the rainforest. The restaurant on top of the hill (and the rooms) have great views over the rainforest of Kibale National Park. On a good wet season day you also get good views of the Rwenzori Mountains.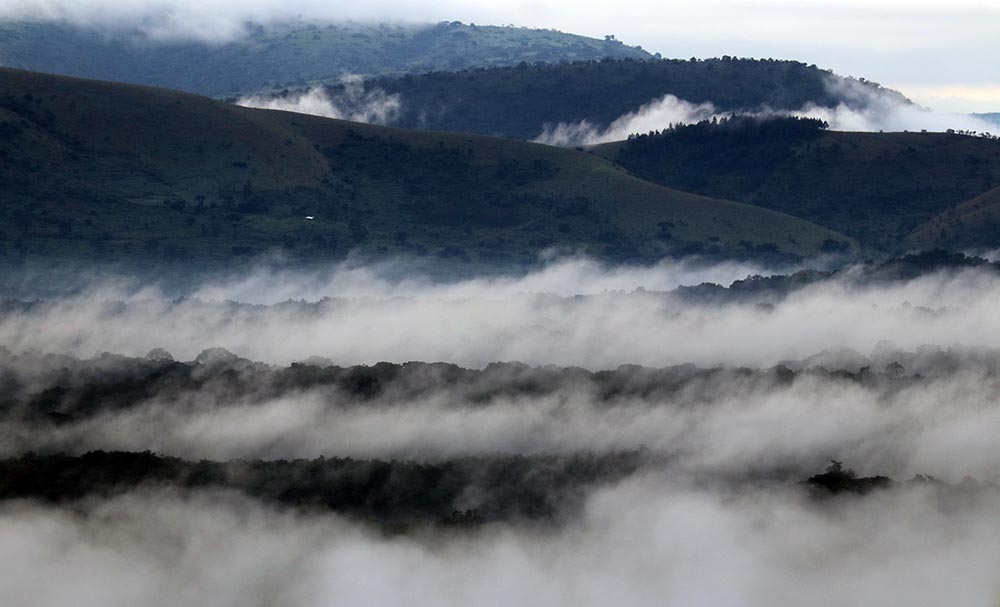 the misty jungle of Kibale National Park in the morning...
The grounds have been planted with lots of different flowering plants, mostly exotics, but this attracts a lot of birds...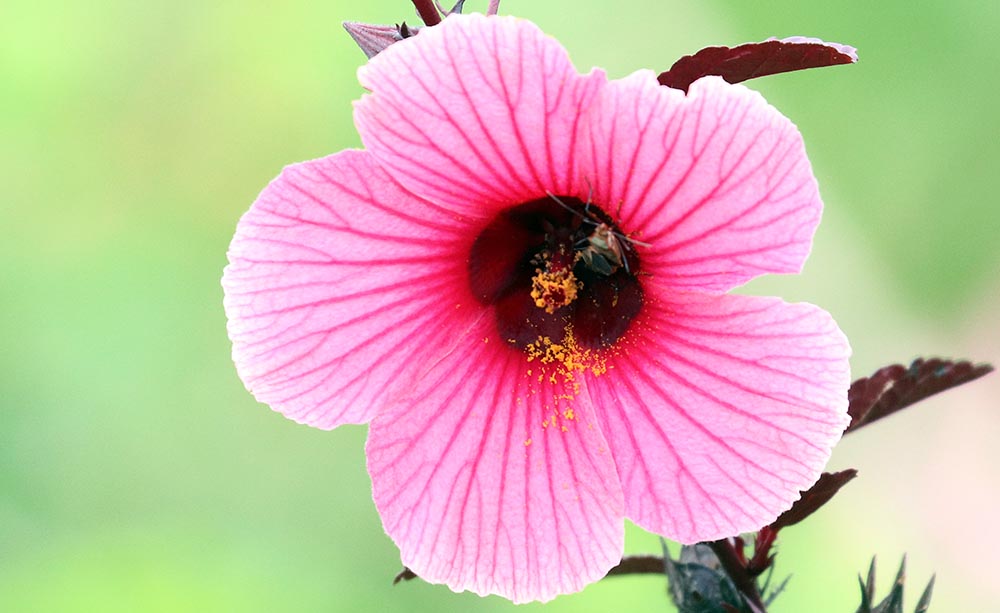 Birds
The birds can be seen flitting around the flowers as you walk around the grounds to your cabin. But they can also be watched easily and with comfort from the restaurant decks. There is a weaver bird colony in a tree right next to the restaurant.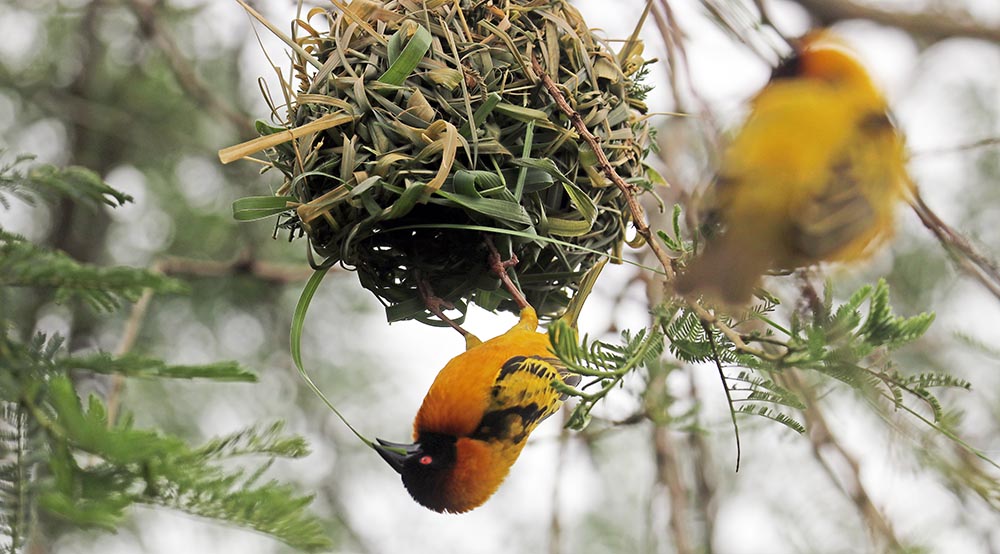 Black-headed Weavers
Other birds included Hadada Ibis, Red-eyed Dove, Speckled Mousebirds, Double-toothed Barbet, Cinnamon-chested Bee-eaters, Tropical Boubou, Tawny-flanked Prinia, Grey-headed Sparrow, African Yellow White-eye, Brown-throated Wattle-Eye, and Pin-tailed Whydah.
But the best birds are the variety of sunbirds - my favourite group of birds!  I saw more species of this family than at any other site in Uganda, including Variable Sunbird, Bronze Sunbird, Orange-tufted Sunbird, Regal Sunbirds.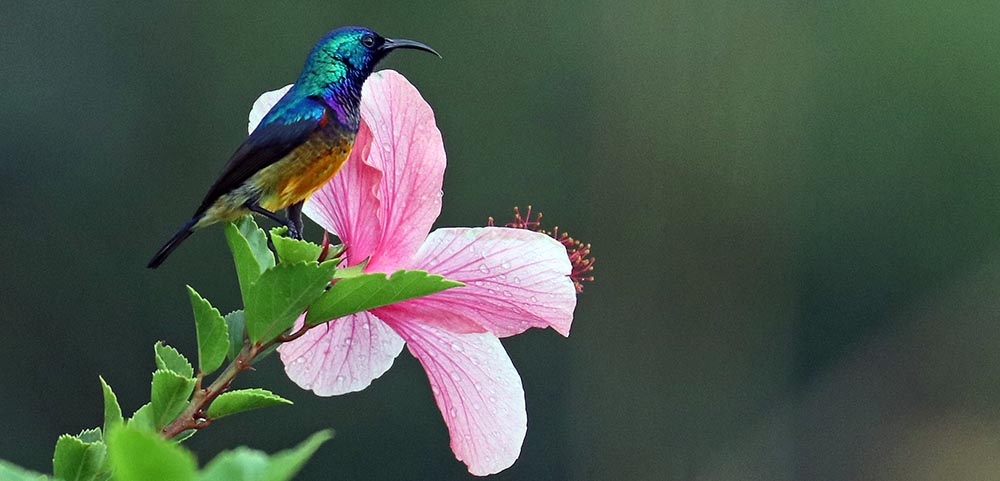 the yellow-bellied form of the Variable Sunbird
other activities
There are various actvities offered, including walking and cycling the local villages, and visiting the many lakes. Besides just relaxing here, most people who stay here use the lodge as a base for activities in the national park, including the famous Chimpanzee tracking, about a 20 minute drive away.
Search this website and google:

---