Kithugala (Kitugala)
Sri Lanka.
My favourite area of rainforest in Sri Lanka.
personal experience
I stayed here in November 2016.
the area
After Sinharaja, this is the second place people come to find birds endemic to Sri Lanka. I think it is actually a better spot, the views are great, the rainforest and village walks are beautiful, and it is not as over-regulated as Sinharaja.
the Kelani River
accommodation
There are several options for accommodation along the river that all have great views. I checked out Rafter's Retreat, the Plantation, and Kithugala Rest House. The latter is where I stayed while in the region.
the Kithugala Rest House
This hotel is the closest to the river crossing. The hotel has great views from the rooms and the restaurant.
the view of the Kelani River from the hotel.
exploring the area
There are many different walks and variations.
You can do a short walk around the perimeter and gardens of the Kithugala Rest House, including down to the river.
The Rafter's Retreat Hotel has a nice bit of rainforest on it's land.
If you walk along the main road (exiting right when you get to the main road) and walk along for about two kilometres, you will come to the riverside turn off to the police station. This small road goes through forest, past hotels and down to the river. Hornbills are often seen on this road.
For more walks that go across the river, check out the page on Kelani Reserve.
wildlife
Green garden lizard near the Kithulgala Rest House
There are many different birds to be seen around the hotels.
Brahminy Kites are common over the Kelani river.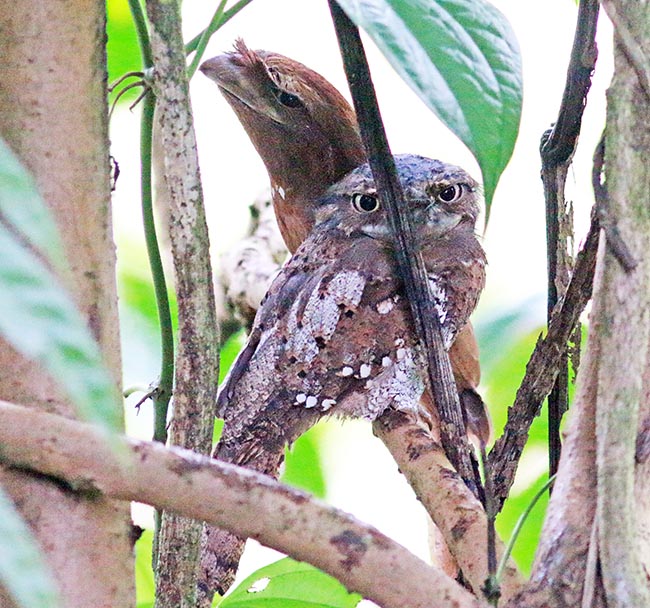 Male and female Frogmouth, Rafter's Retreat.
Ceylon Grey Hornbills are often seen near the Kithulgala Police Staion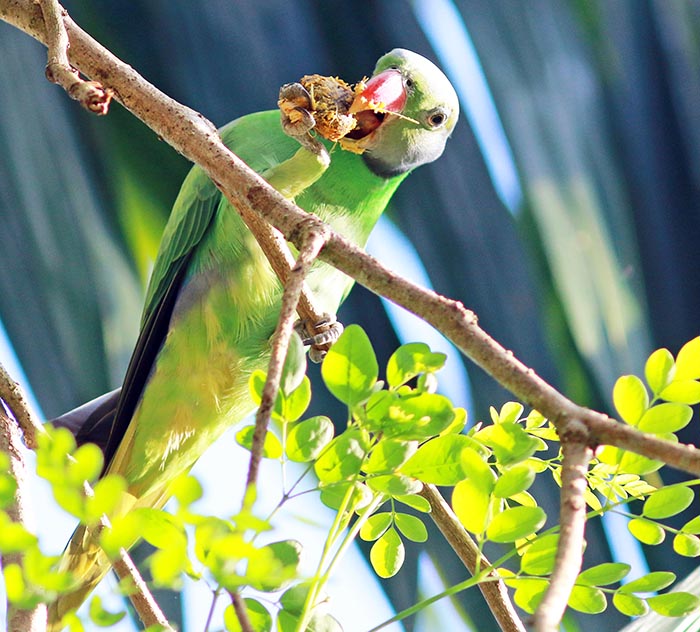 Parrots, Kithugala Rest House.
Asian Paradise Flycatcher, Plantation Hotel.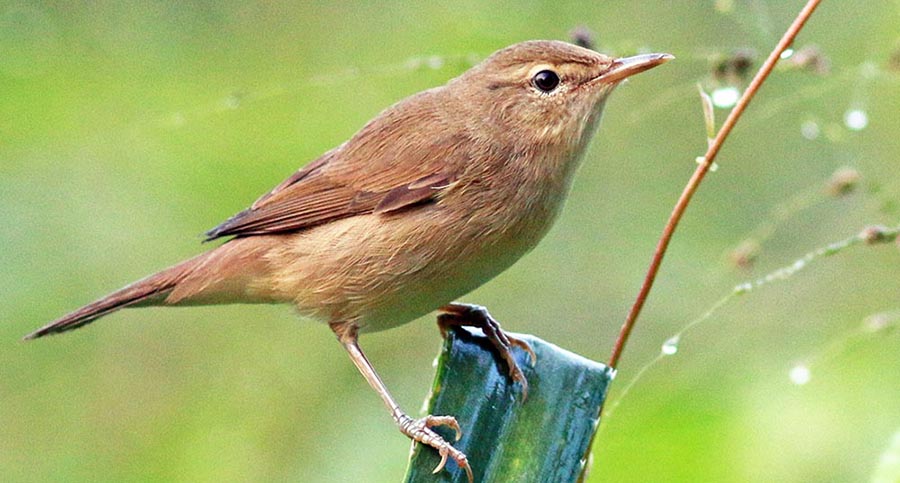 Indian Reed Warbler, along the edge of the Kelani River.
Giant squirrels, while less common than Palm Squirrels, can turn up even close to the towns.
Search this website and google:

---