Nature Lodge
Senmonorom, Cambodia
A relaxing and beautiful place to stay in Cambodia.
personal experience
I was lucky to stay here for three nights in April 2019.
the lodge
The lodge is spread out over what looks like a old farm and/or orchard. There are cows and horses walking around. And some guinea pigs.  
The bungalows are spread out over the property, and very well designed.
In this country, there are not many accommodations where there is some nature around, but this is one of the them. There is not much native rainforest here as such (you have to go into Keo-seima for that), but the mix of exotic and native trees brings in birds and other wildlife.
birds
The most common birds are a bunch of domestic pigeons, as the managers keep a flock on site.
However, there are many other birds to be seen on the grounds. These are the more common rainforest edge species you would expect in this part of Asia, such as Sooty-headed Bulbul and...
Oriental magpie Robin
But if you search the top of the trees there are also colourful species such as Crimson Sunbird, Common Iora, Scarlet Minivet, Red-breasted Parakeet, Black Bulbuls, and...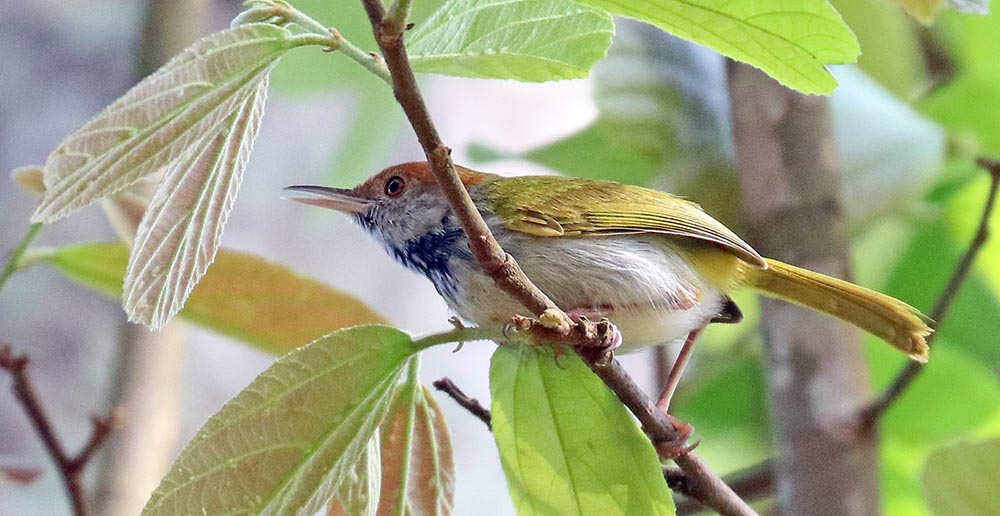 Dark-necked Tailorbird
frogs
Since I was there in April, the dry season was fading away, and the wet season was building up. That meant there was quite a lot of both frog activity, with three species just a few steps away from the restaurant.  I don't yet know what species they were...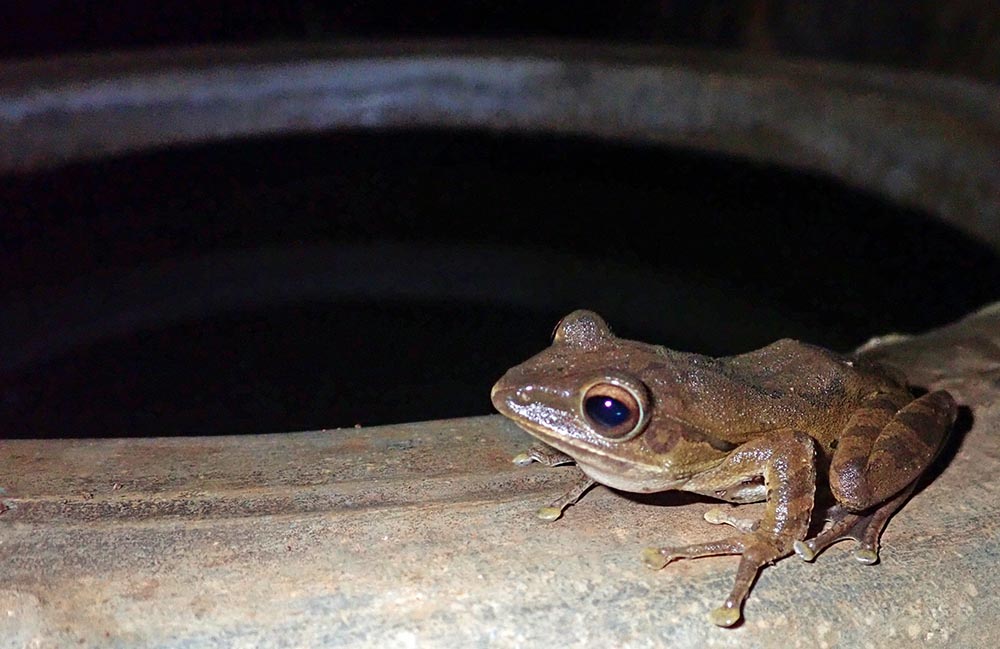 invertebrates
Being the start of the wet season also meant that there was some invertebrate activity.
There were a few arachnids to be seen, including Opilionids. Often known as Harvestmen, I think I see more of them in Asia than anywhere else, from Japan to Malaysia. Despite the fact that most of the time they escape notice, there are over 6000 known species...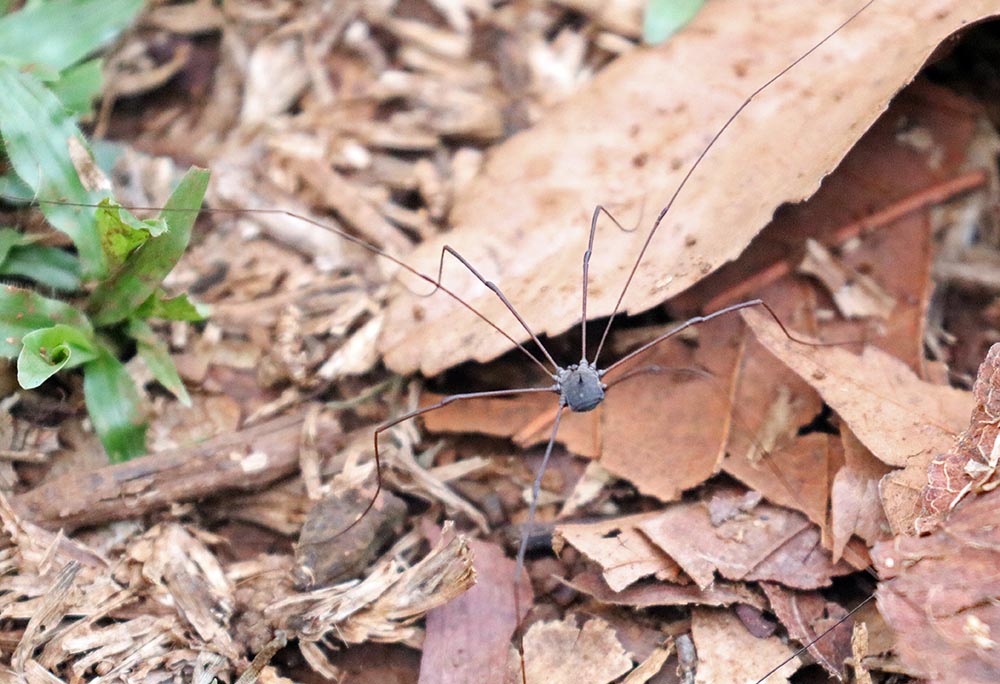 the weird, harmless 'harvestmen'
The first rains of the season meant that the termites started to breed. The winged part of their life cycle, the alates, only erupt for a few warm wet nights a year. While this wasn't enjoyed by the backpackers trying to eat their dinner without termite falling in, it was exciting for me to see and photograph...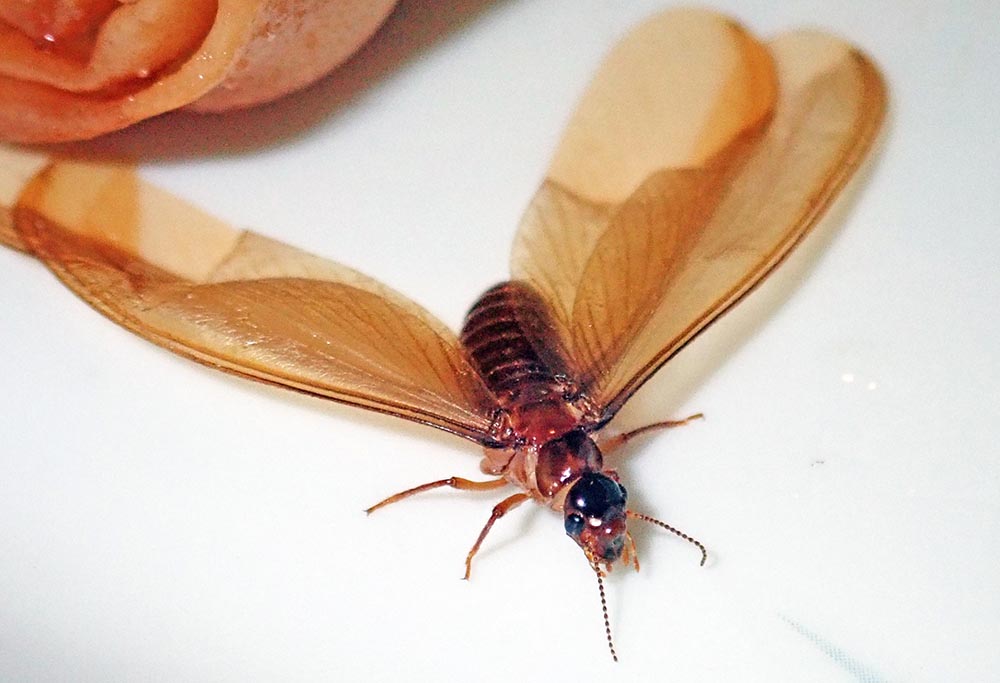 access
Access from Senmonorom is fairly easy; it is about a ten minute tuk-tuk drive to the hotel. The Nature Lodge also offers a pick up point in town. To get to Senmonorom itself is a bit longer; it is about a 7 hour drive from the capital of Phnom Penh.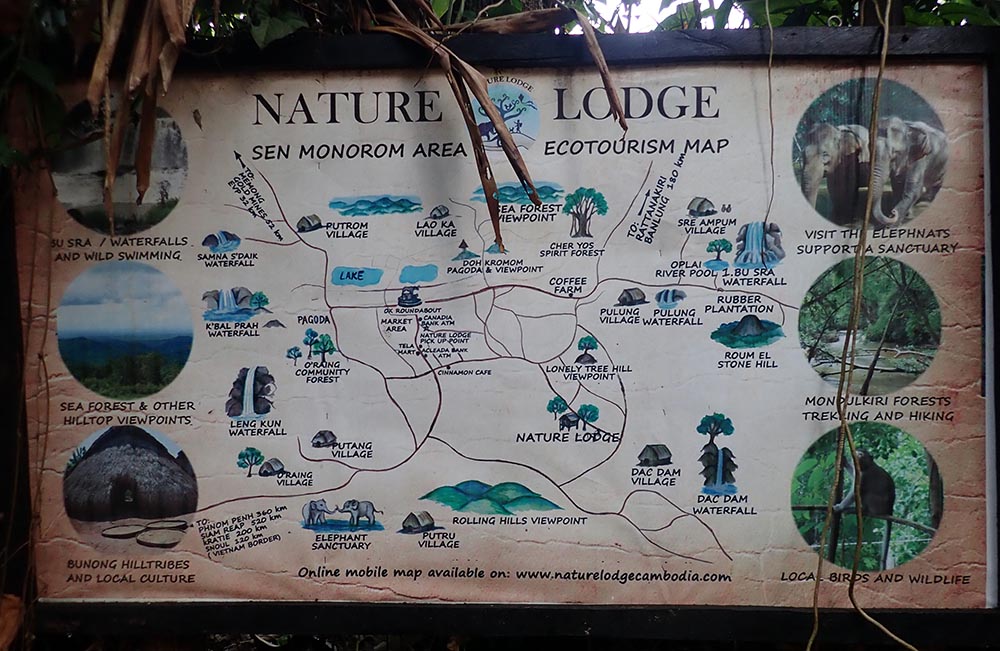 Search this website and google:

---