Lake Mburo Cruise
Lake Mburo National Park, Uganda
Lake Mburo Cruise is one of the main activties in Lake Mburo National Park, and a great place to spot the elusive African Finfoot...
personal experience
I visited this area in November 2019.
the tour
There are various set times during the day at which the cruise of the lake is meant to depart. However, just be aware that if you are traveling independently, it may be hard to get a cruise booked if the park is quiet. You might have to wait for a tour to turn up, as they only run the cruise with a minimum of four people.
There is a nice little restaurant to wait in, with cheap meals and good views of the lake and camp area.

wildlife
The lake is crowded with hippopotamuses. 
They sometimes react quite violently!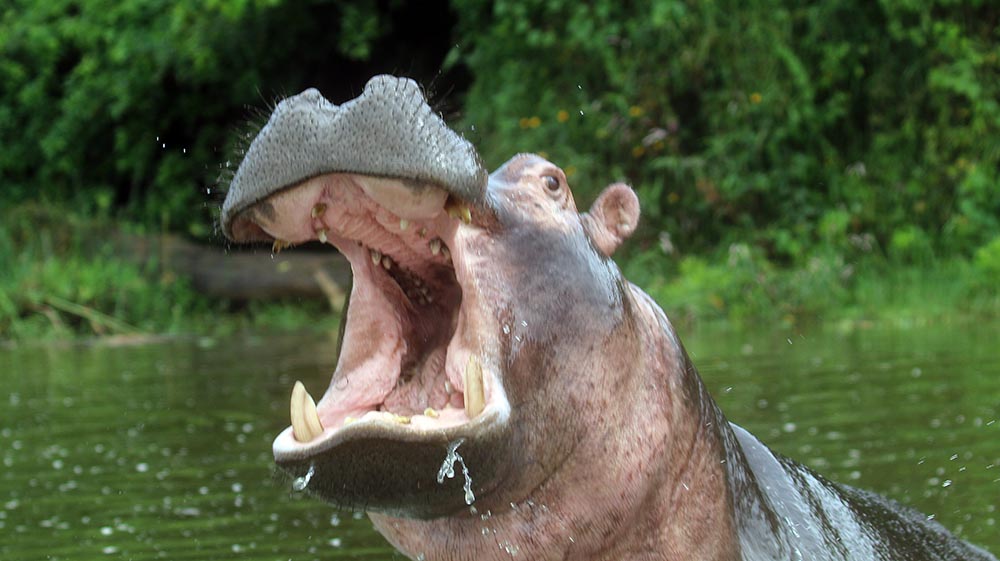 There are the occasional African Buffalo...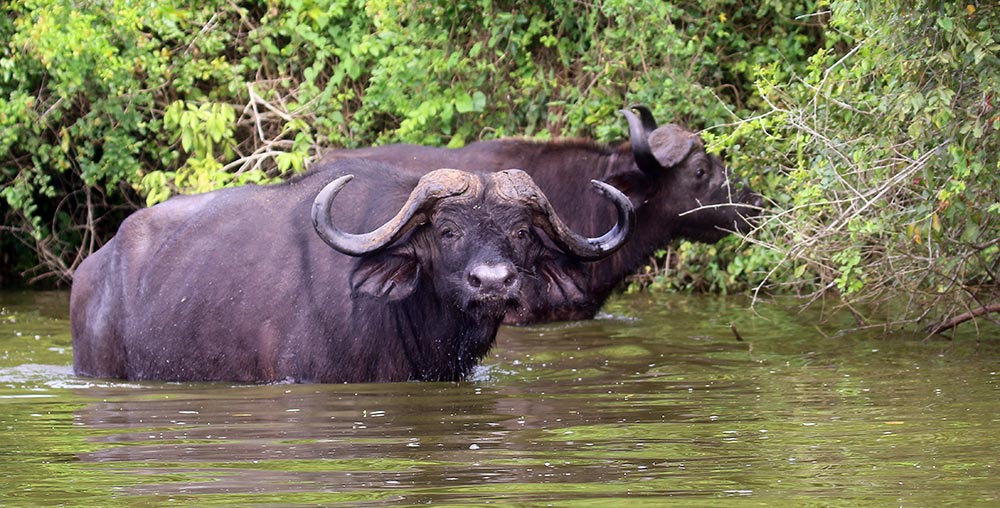 There are also crocodiles to be spotted...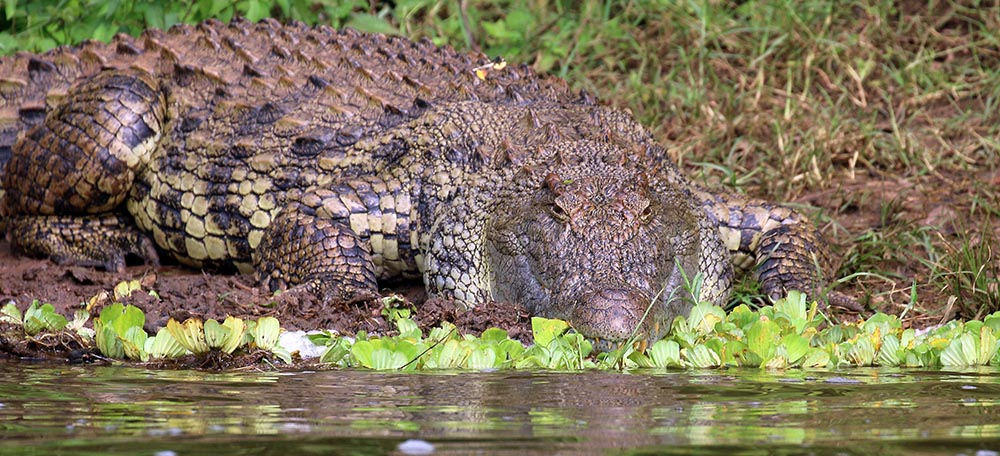 birds
Of course, being an African waterway, there are always lots of birds to see.
The king of the lake is no doubt the African Fish Eagle, and you can watch them nesting and hunting.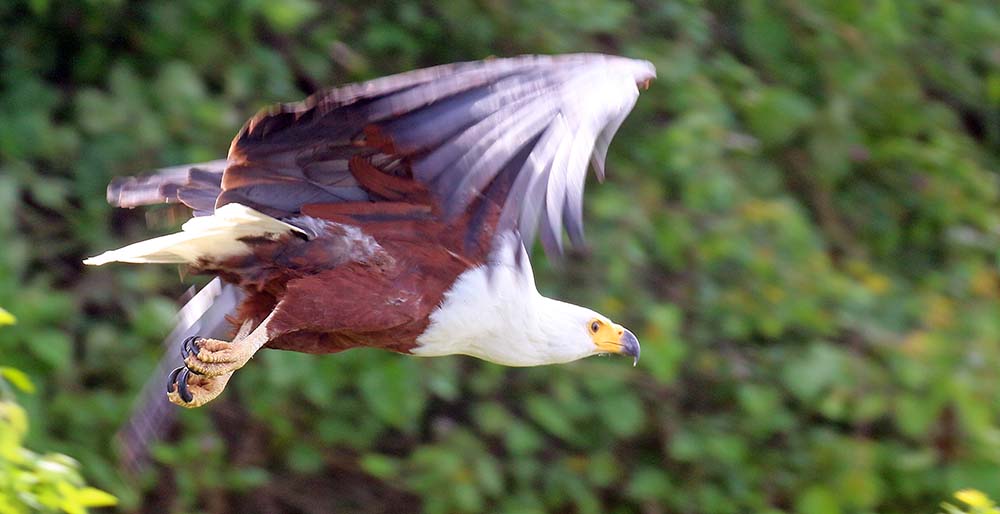 African Fish Eagle in flight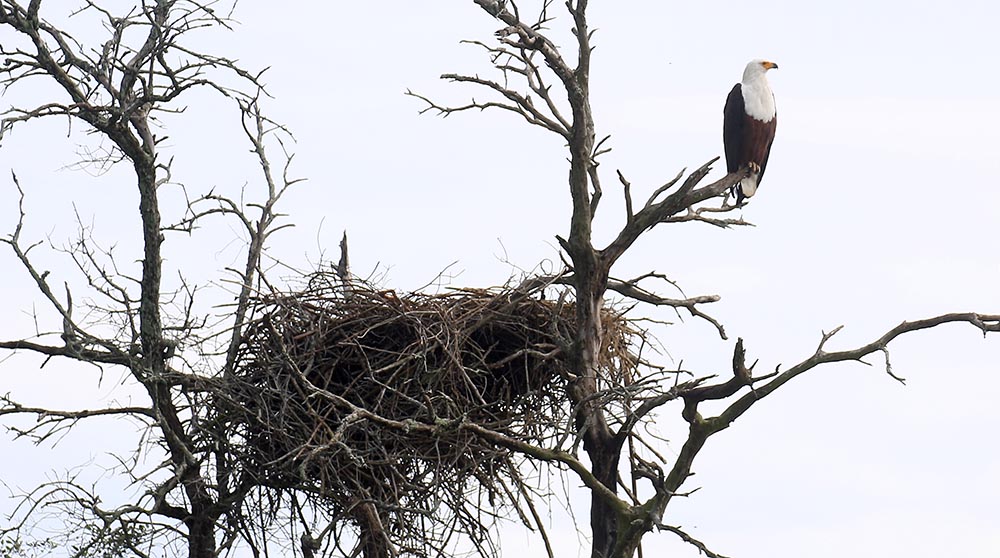 African Fish Eagle at it's nest
There are other birds, including...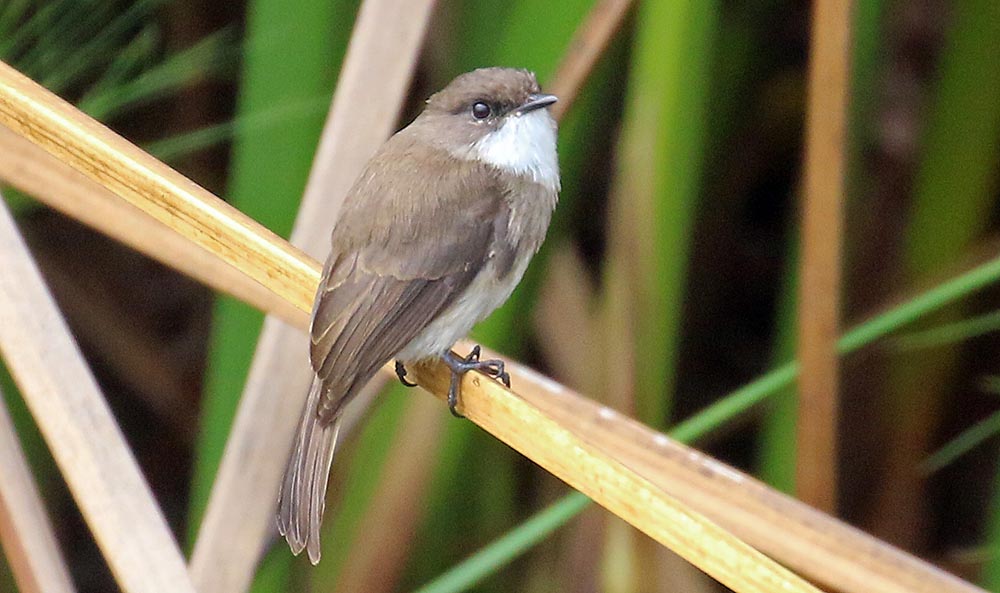 Swamp Flycatcher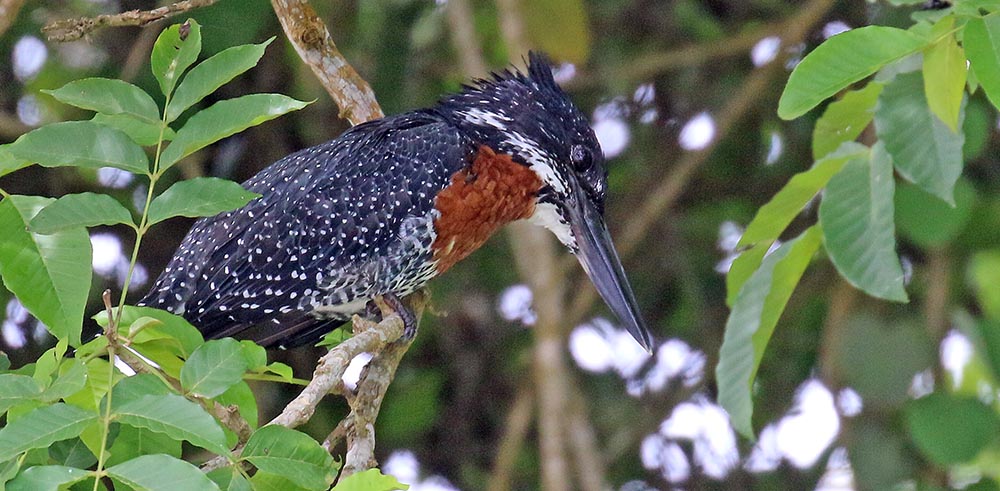 the Giant Kingfisher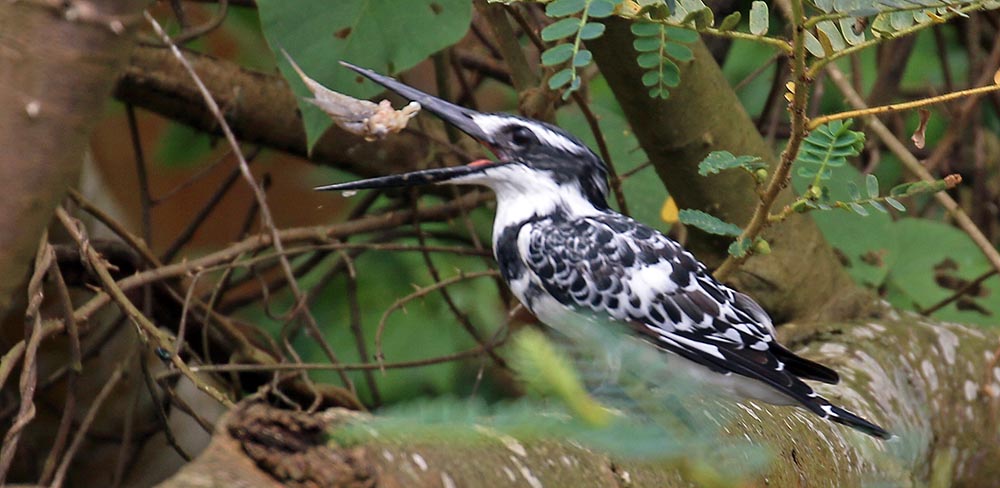 Pied Kingfisher with fresh fish
the Finfoot
One of the target species on the lake is the African Finfoot. This species, and the tropical Asian Finfoot, and the Sun Bittern of the tropical Americas, are all in the same family, and it is a bit of mystery what other birds the group is related to. This is a bird that is normally shy and hard to see, but this lake is one of the best places to see them. On my cruise, I saw three individuals.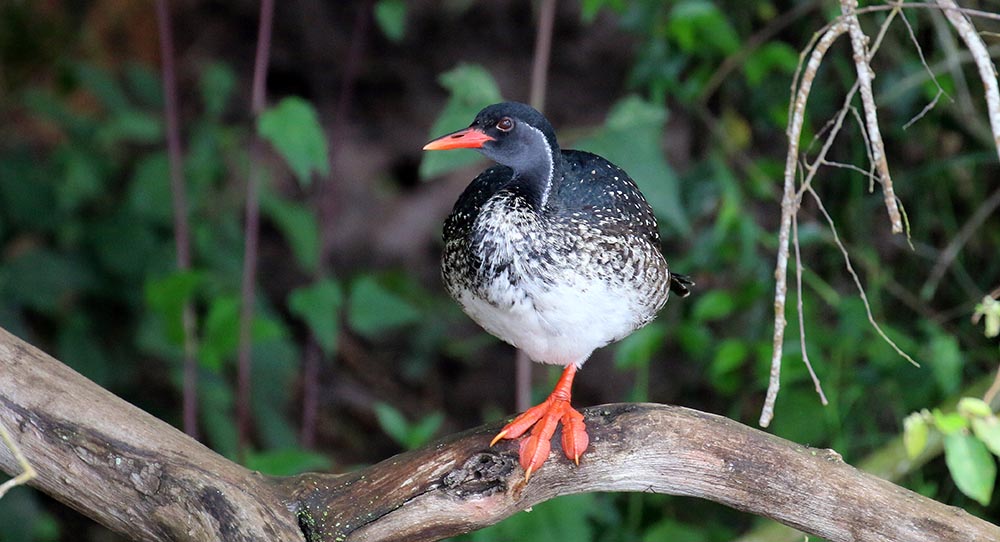 a male African Finfoot showing off it's strange finny-feet.
a female African Finfoot in the water
For other information and images for Mburo National Park.
Search this website and google:

---