Amazonia Lodge
Peru
Personal experience
I stayed at this lodge for four days in 2017.

the lodge
 Of the four lodges I stayed at in Peru, I think this is my favourite! Best of all, this is one of the cheaper lodges in the Amazon. Most lodges tend to be very expensive. It is also one of the few lodges anywhere in the Amazon that allow independent travellers; there are only a handful of lodges across the countries that include the Amazon that allow people to stay that are not in tour groups. As with all the lodges in the tropical Americas, the food is great. The lodge is accessed by the small town of Atalaya, which is at the Amazon River end of the incredible Manu Road.
the trails around the lodge
This lodge has a great variety of trails. Several go along the main river. Some go along wider 'bush roads'. Another trail climbs up several hundred metres and to a very tall and slightly wobbly canopy tower. There is also a oxbow lake like environment with a bamboo raft that can be sticked out.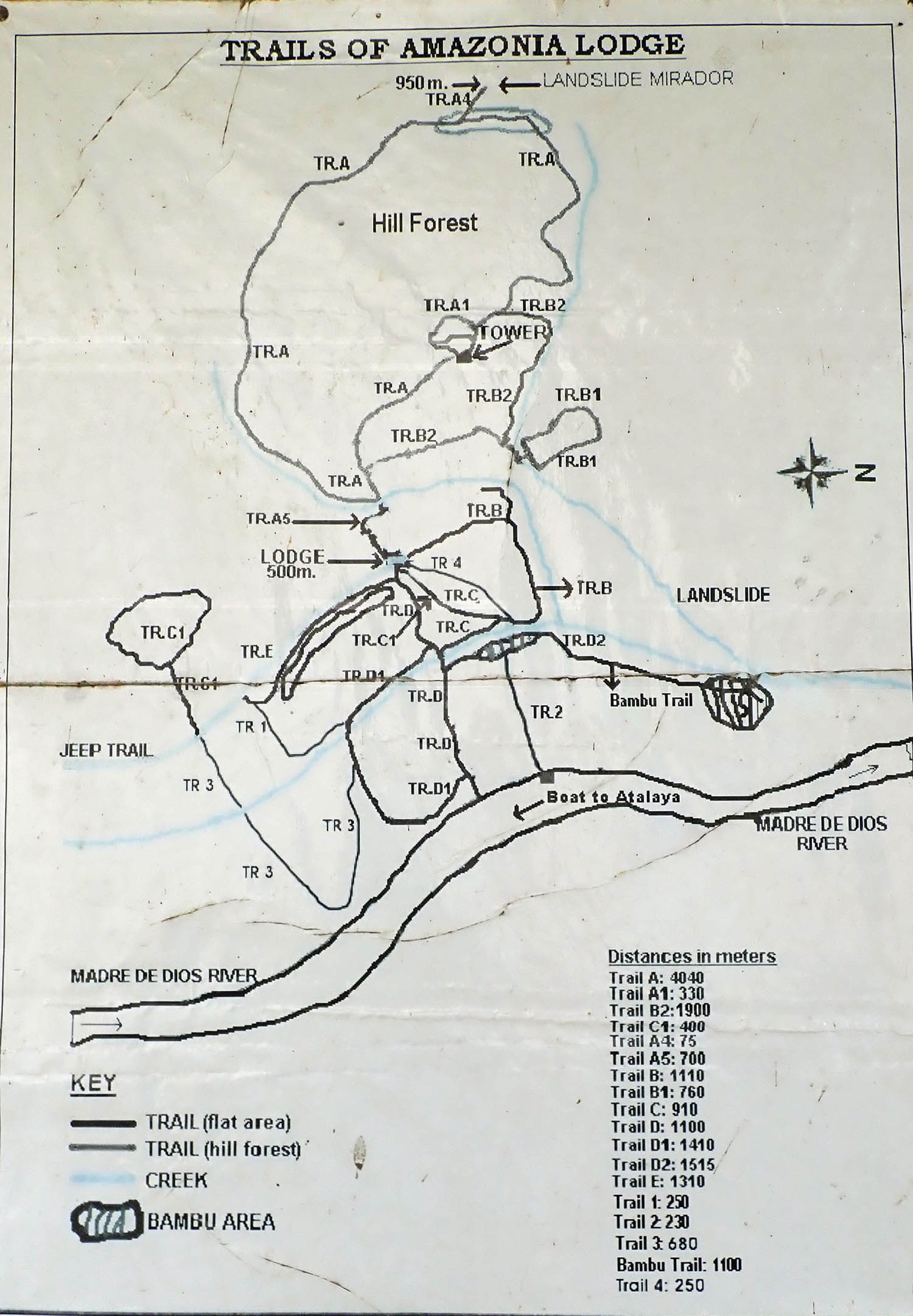 (Amazonia Lodge, Peru)
Search this website and google:

---