Pousa Alegre (lodge)
Pantanal, Brazil
personal experience....
I stayed here for three nights (not long enough!) in 2014.
the lodge...
It is located at kilometre 33 on the Transpantaneria (highway). It is signposted.
The rooms are simple but comfortable. The food is simple but hearty. The owner, Louis, is a naturalist, and very knowledgeable about the birds, their calls, mammals, plants, frogs, snakes. And he speaks English! He is sometimes available for guiding, but he may be busy with other groups, and there are many walks and places to explore by yourself. The surroundings are incredible; there are fields, forest, woodlands and wetlands.
The entrance road is a very bumpy drive, but good for wildlife. It is worth walking the entrance road by day. At dusk and dawn there are deer and other mammals such as Coatimundi to be spotted.
It is also worth doing the entrance road at night. There will be plenty of caiman eye glows. At night you may spotlight the eyes of nightjars; but they are hard to get close to!


a nightjar (called Pauraque) on the road to Pousa Alegre (Damon Ramsey).
And as usual, some of the best wildlife is around the lodge. The trees near the accommodation are host to woodpeckers of various species...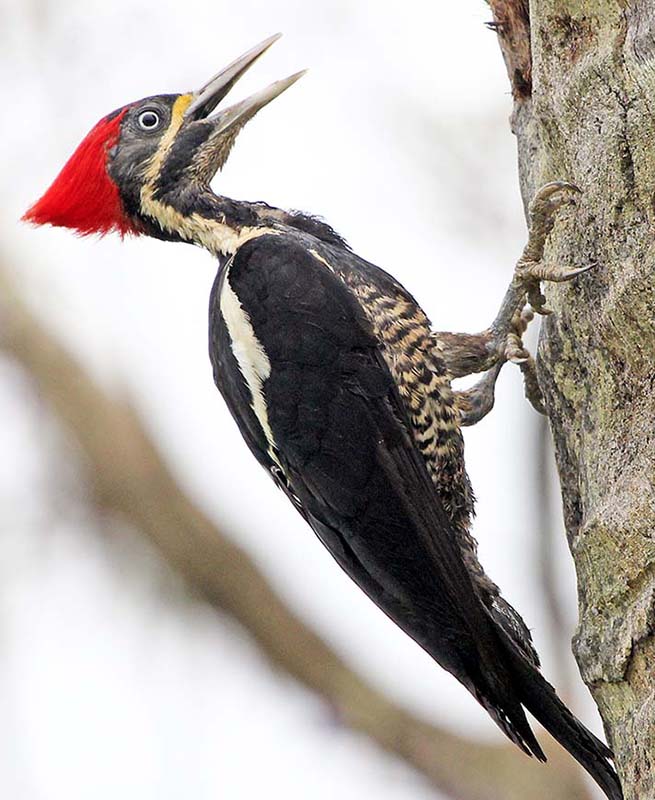 'Lineated Woodpecker' at Pousa Alegre (Damon Ramsey)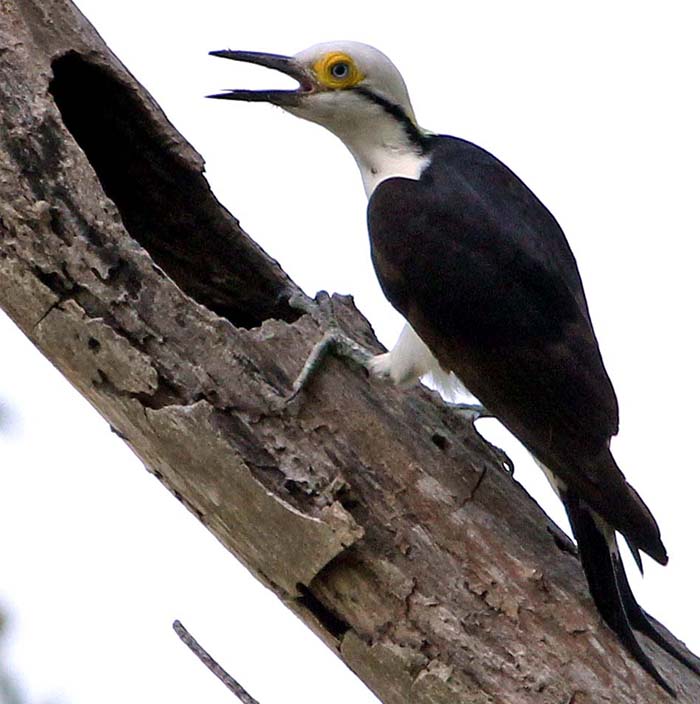 the not-very-woodpeckery-looking 'White Woodpecker' (Damon Ramsey)
Some of the trees just around the lodge are home to one of the main attractions of the Pantanal, the huge and spectacular, Hyacinth Macaw....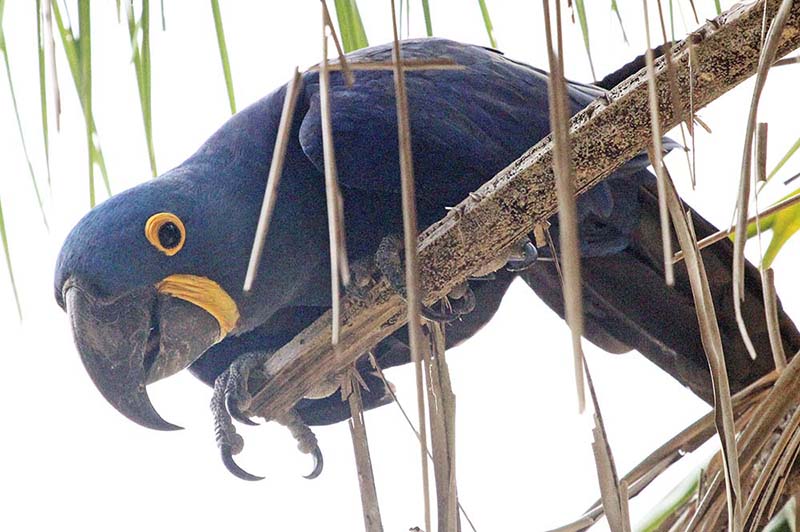 'Hyacinth Macaw' at Pousa Alegre (Damon Ramsey)
The grassy fields just next door are home to rhea...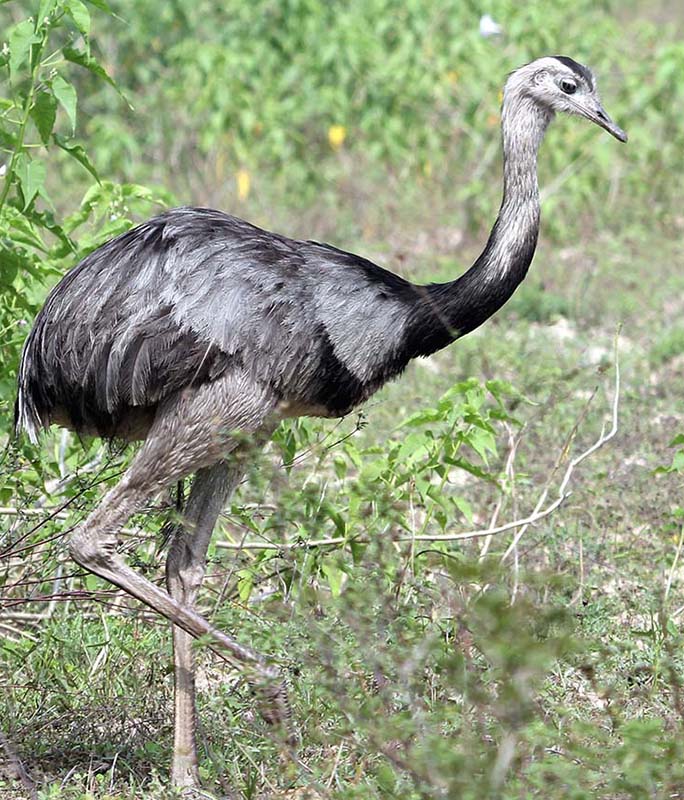 Greater Rhea are large ostrich like birds (Damon Ramsey)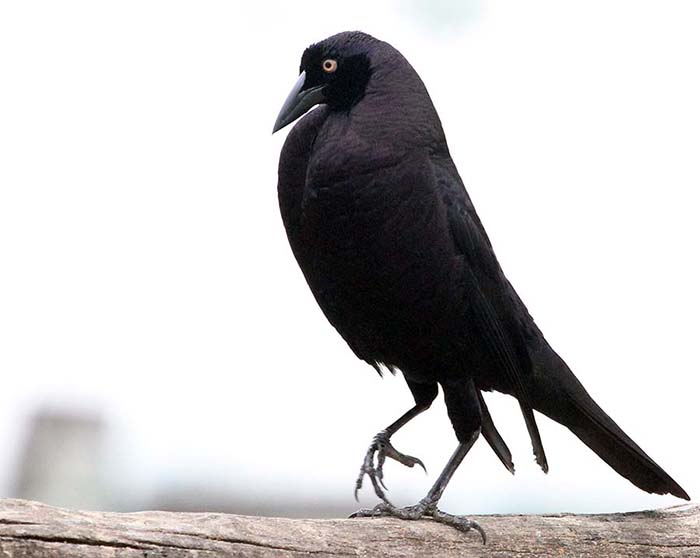 Giant Cowbirds look like they have little heads (image by Damon Ramsey)
as Jar Jar Binks would say; "Look! Ani!"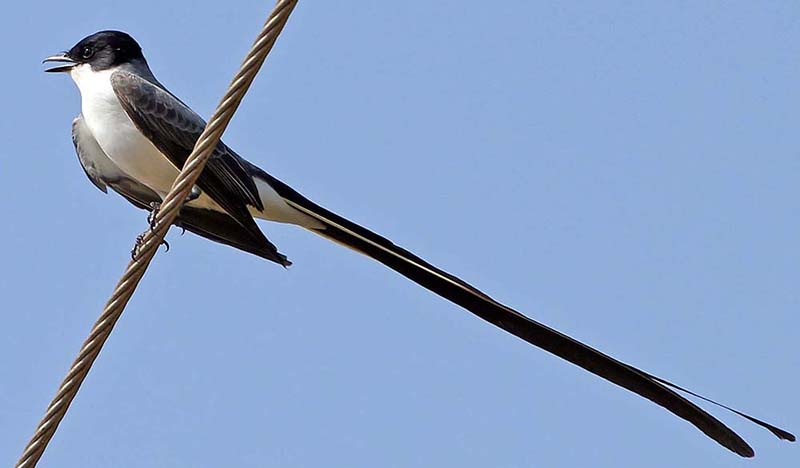 'Fork-tailed Flycatchers' often turn up on poles and wires around the lodge and along the main road.
Reptiles wander across the grounds, such a tegu and racerunners...

Amazon (Ameiva) Racerunner pop up next to the rooms...
Search this website and google:

---