Chelila / Chelela / Chele la Pass
Bhutan 
However you want to spell it, Chelila Pass is Bhutan's highest point accessible by car, and thus enables any naturalist the chance to check out beautiful wildflowers and rare birds...
personal experience
I visited this area with Bhutan Birding in the northern summer of 2019.
the pass
Bhutan has many winding roads that lead up valleys and over high passes. These changes in altitude and habitat, and the lack of traffic, make birding and wildlife watching from the main roads quite easy. The highest pass accessible by road is Chelela Pass, with the road at just under 4000 metres. You can also walk even further up the hill into the meadows.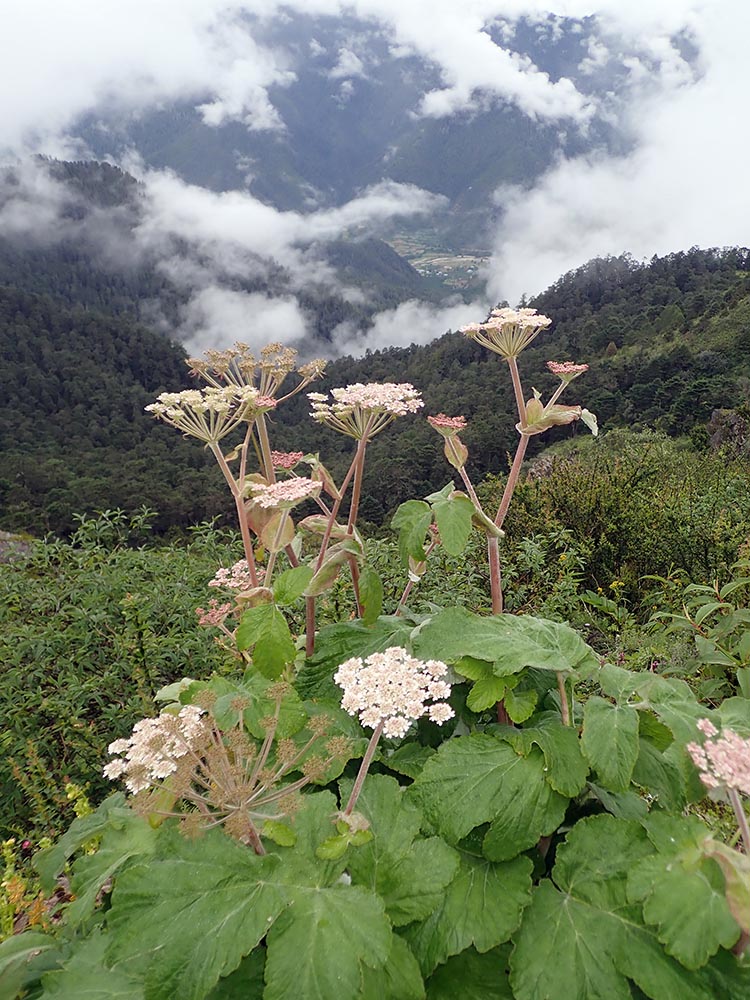 There are several birds that may be seen at the high altitudes....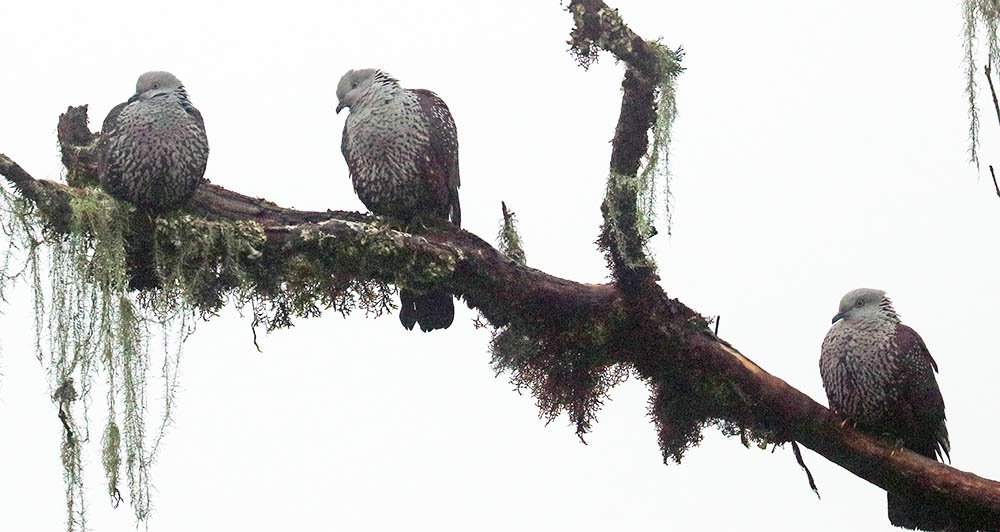 Speckled Wood Pigeon
One of the most sought after groups of high altitude birds are the pheasants..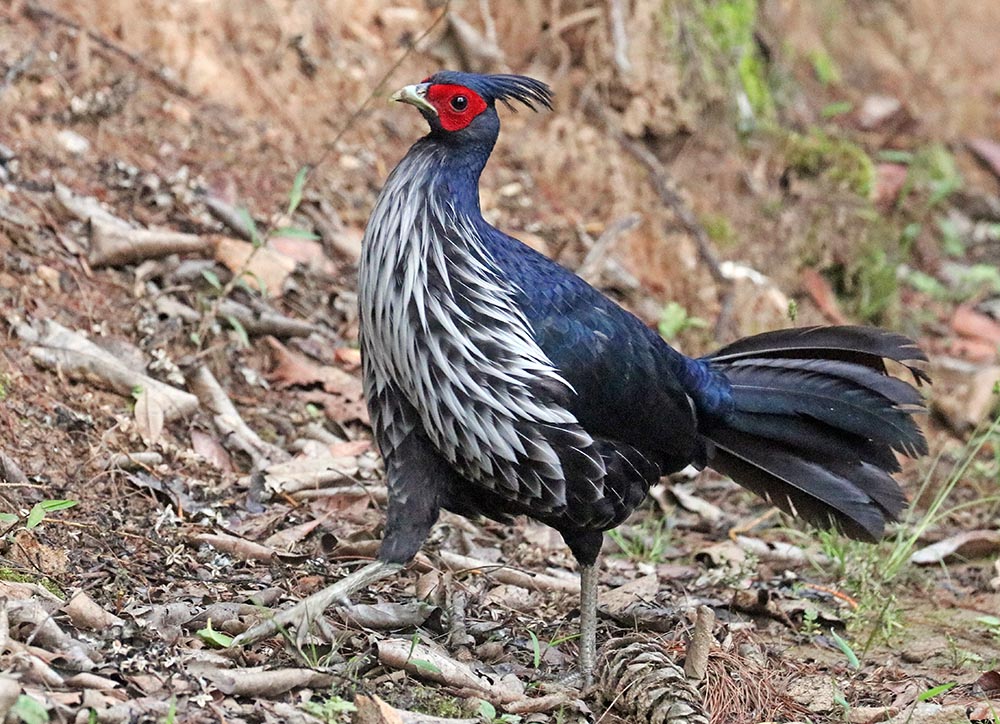 Kalij Pheasant
As you drive up the winding road to the pass, you will rise several kilometres in height, as thus the vegetation changes and there are distinct habitats. One of the most distinctive forests are the Bhutan Firs, with their beautiful blue cones. 
One of the most impressive things about the high altitude meadows and forests are the wildflowers. There are two main flowering events, the spring when most of the Rhododendrons come out, and the middle of summer, when the fields explode in the colours of smaller flowers (that was when I was there).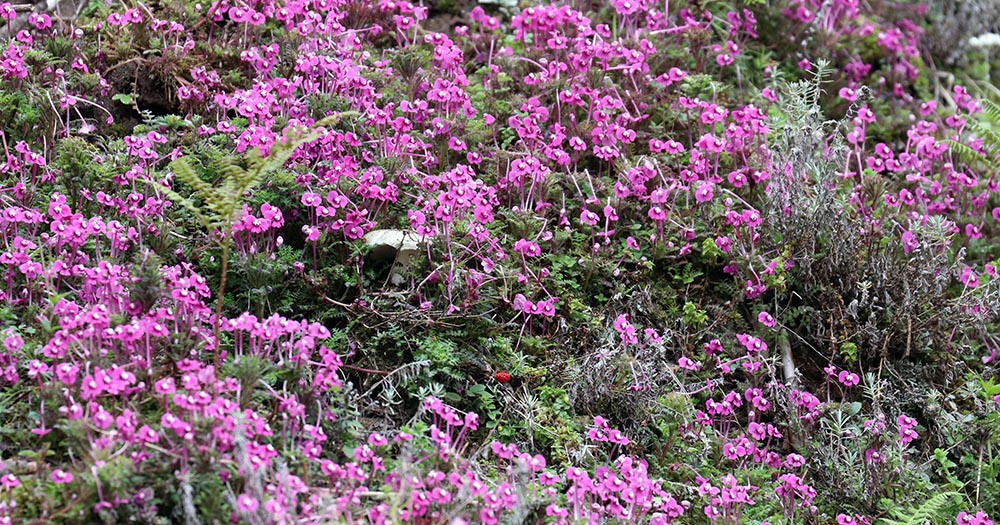 I was on more of a bird-focused tour, so I couldn't spend too much time fiddling around with flowers, so unfortunately I regret I did not crack out my macro lens very often. I have not had time to identify many of these photographs!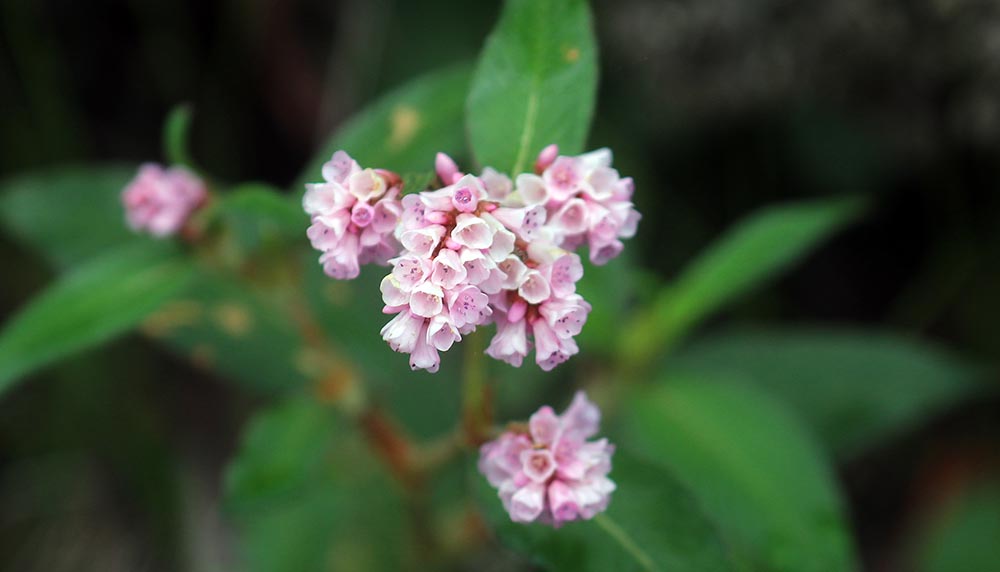 And of course, these flowers attract some insect life, although as this is high altitude and still cool, the butterflies are not that big or plentiful...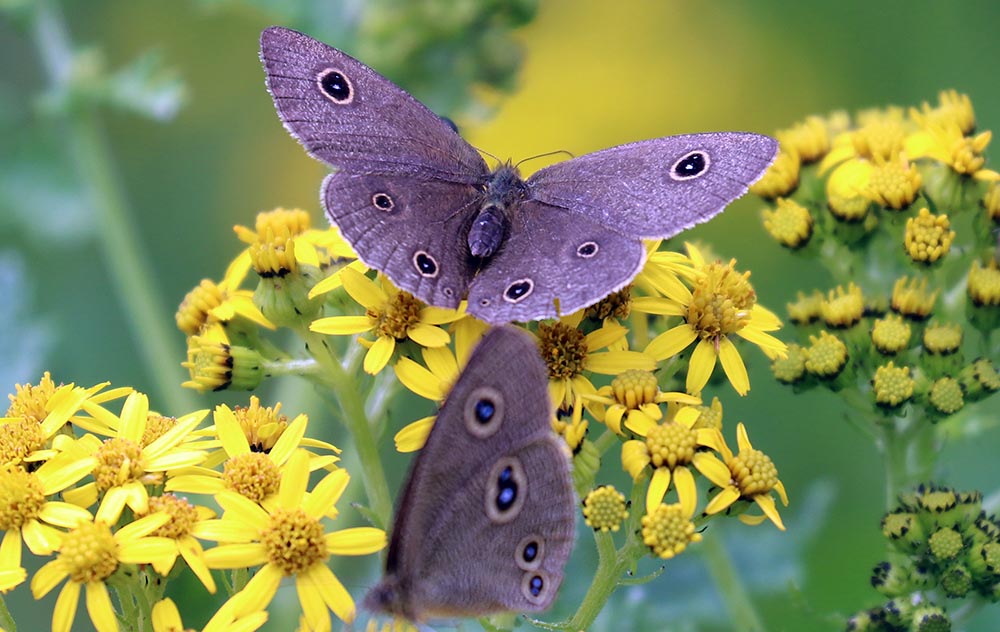 other areas in Bhutan
For some slightly lower altitude wildlife, head to the roads around Lamperli Botanical Gardens.  For even lower altitude (1500 metres) head to Jigme Dorji National Park.  And for other areas in Bhutan.

Search this website and google:

---