Doi Inthanon National Park,
Thailand
One of the Thailand's best national parks, allowing a transect with a variety of habitats right up to the country's tallest peak.
personal experience
I visited and stayed here in mid 2013.
geography
This is Thailand's highest mountain, at 2565 metres. It is located within Doi Inthanon National Park, which is over 480 square kilometres.
access
The park and summit are accessed from Chiang Mai, Thailands biggest northern city.

You can do day trips, which return to Chiang Mai, for about 1000 baht. If staying overnight near the park, you can get there in various ways. A popular way is to jump on a day tour from Chiang Mai of the Doi Inthanon Natinal Park (for 1000 Baht or so), and get dropped off at the end of the day at your accommodation, or nearby. I hired a taxi to my accommodation for 1600 baht. A private luxury car for one might be twice that much. 
But it is cheaper and much better to hire and drive your own car or bike if you are happy to negotiate Thai traffic and roads. (It is not too bad in Chiang Mai, in fact, and most drivers are very polite and don't lose their cool like we do in the west). I made the mistake of renting a taxi to get up there, and then realized I couldn't get around the park with ease and at my own pace; it serves me right for not doing the research on sites like this; I should have read my own page first! Without a car there is a lot of long walking and getting taxis and bikes everywhere, and lots of waiting around.

accommodations
There are various accommodations here. I stayed at Inthanon Highland Resort.

Nature & wildlife
The main road offers an amazing transect from lowland to highland, through a variety of habitats, including rivers, swamps, bamboo forest, deciduous forest, tropical rainforest, and highland cloud forest.  There are many stops with a range of small to medium walks.... 
In terms of wildlife, the highlight of Doi Inthanon is easy access to a great variety of Asian birds, particularly rare highland birds.  It has the second highest diversity of birds for national parks in Thailand. Birds included Chestnut-tailed Minia, Streaked Spiderhunter, Chestnut-crested Laughing-Thrush, Grey-cheeked Fulvetta, Black-backed Sibia, White-throated Fantail, Flavescent Bulbul, and...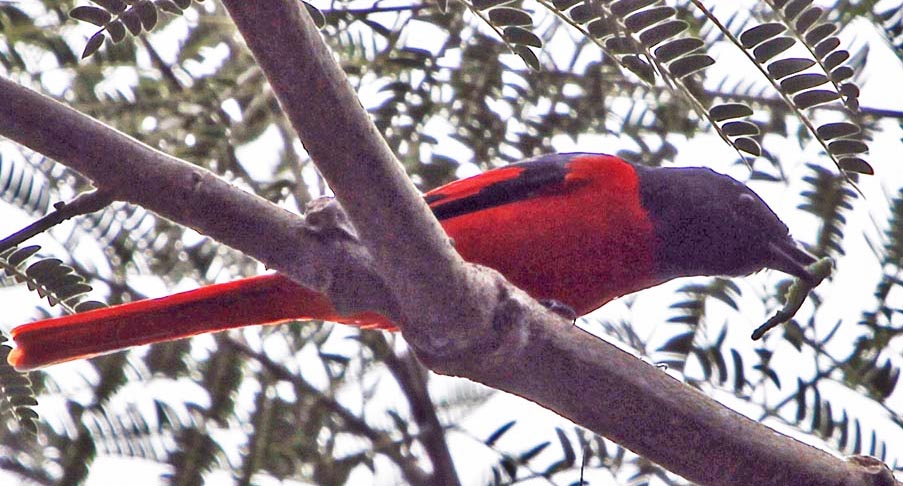 Minivet (Damon Ramsey)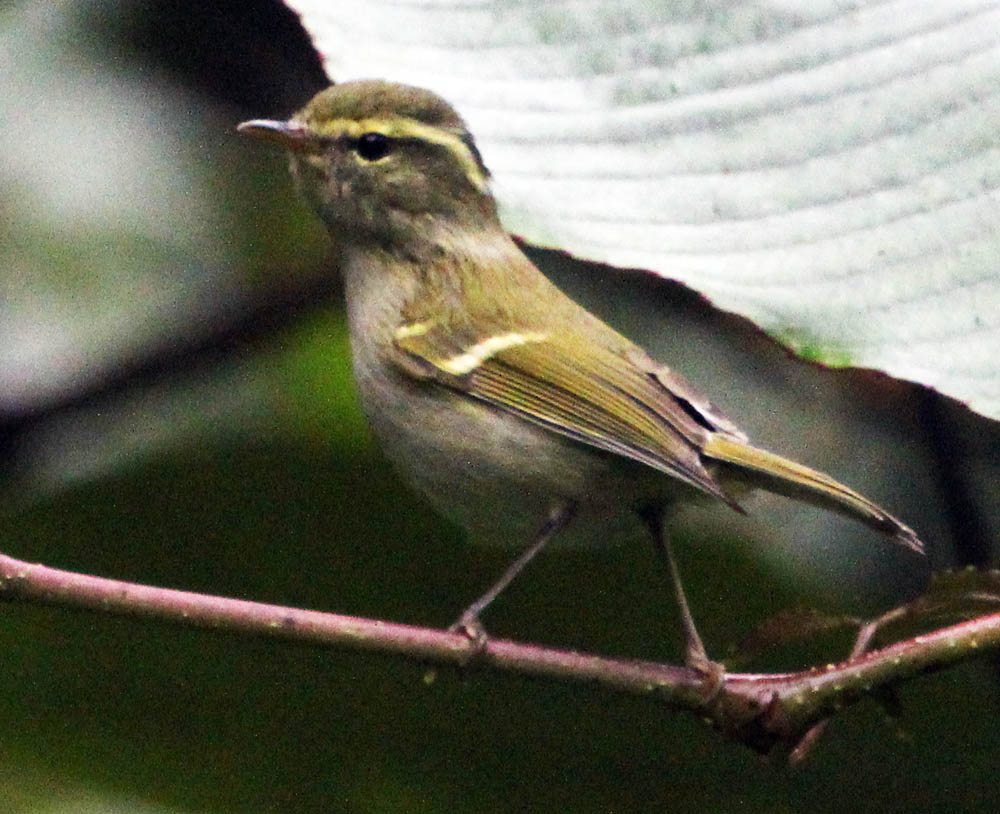 a Leaf-Warbler
but there are also mammals...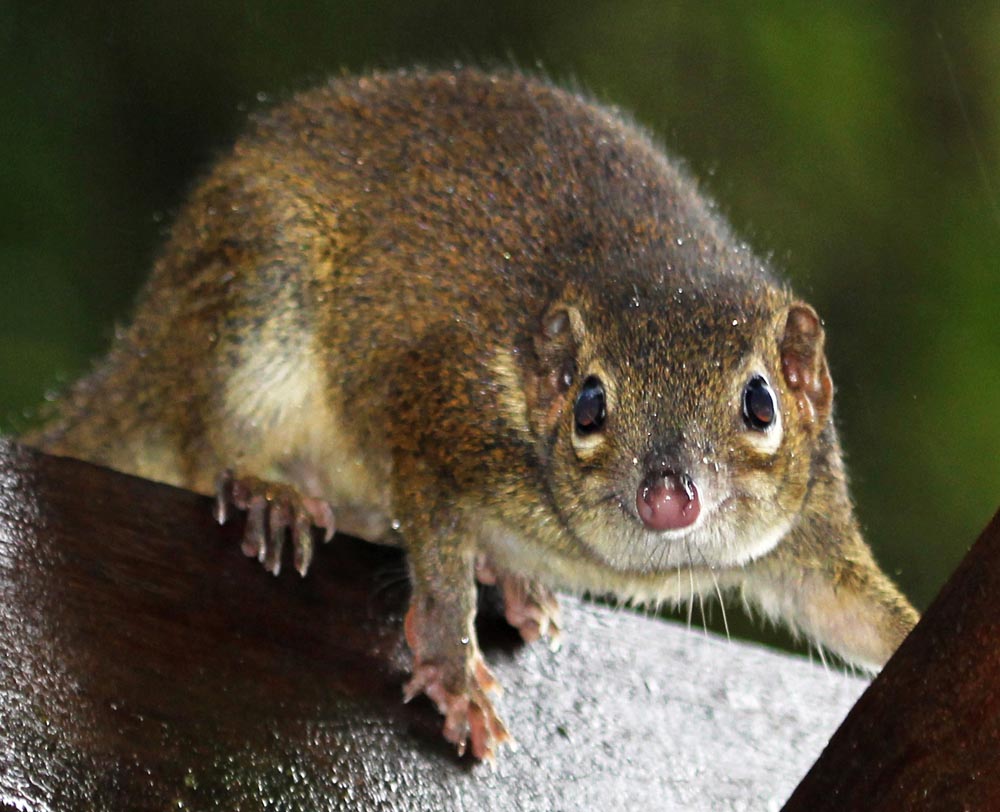 Northern Treeshrew looks down at me! (Damon Ramsey)
---
Thinking of travelling again after everything settles down? The first expedition I am booked to work on after the virus is the Great Barrier Reef in Australia with Coral Expeditions. Meanwhile, here is a shortened version of one of my lectures in a warmer part of the world.