Kirstenbosch Botanical Gardens
Cape Town, South Africa
The world famous botanical gardens are huge and packed with native plants.

personal experience...
I spent a number of days exploring the gardens in autumn 2018.

things to do...
Unlike most botanical gardens I visit, this one actually showcases plants that are native to the region, rather than lots of exotics. Thus, there are many good specialised sections within the gardens, including a Protea garden. There is a wonderful 'scratch 'n sniff' area, where there are many plants that have interesting smelling leaves and/or flowers...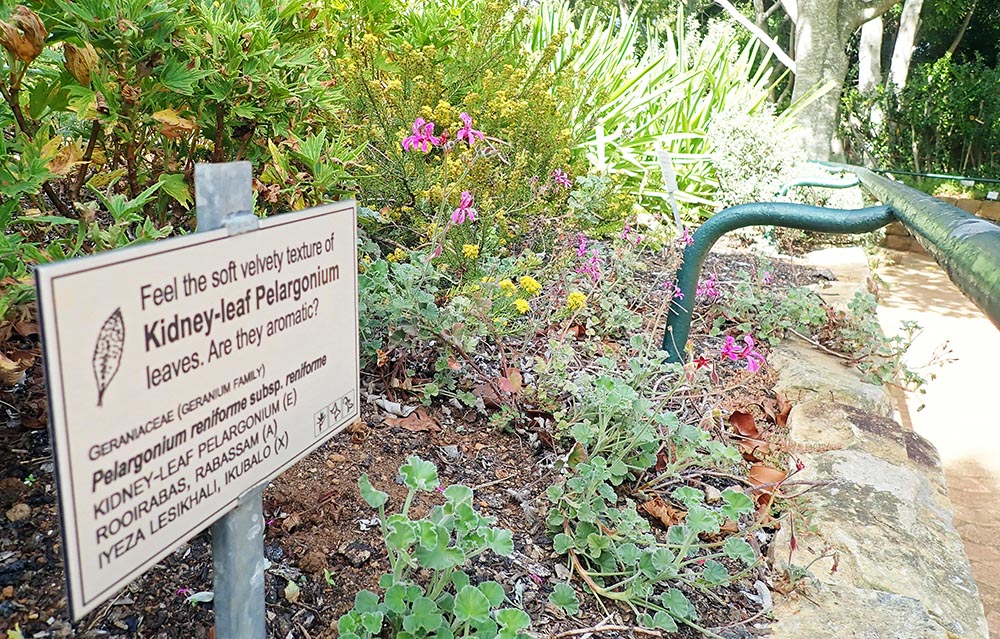 There is a great shop with what I think is the best natural history book shop in Africa, a short 'canopy' walkway, and a cafe at the front with good wifi.  
As there are so many plants in flower, this obviously attracts lots of nice insects, and of course there are some birds to be seen, including some 'Cape' endemics.
If you are thinking of staying near the gardens, there is a nice guest house in the area, called Klein Bosheuwel. The backyard has a bird feeder, and is just a five minute walk from one of the garden entrances. This place also includes free entry into the gardens. When I was there the charge into the gardens was the equivalent to U$5. If you are staying at the nearby guest house, you can use their membership card.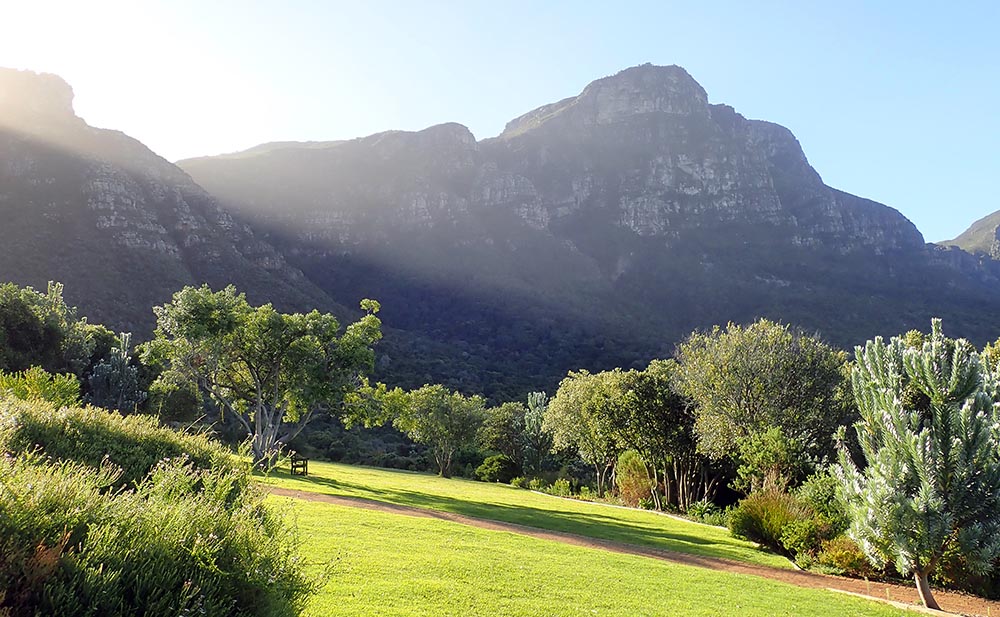 Search this website and google:

---