Houtman Abrolhos
Western Australia
Remote and rarely visited islands of Australia's west coast, where seals meet coral reefs...
personal experience
I have been to these islands five times with three different ships; the first two times as Expedition Leader with Coral Expeditions, the next times as a biologist guide with Silversea.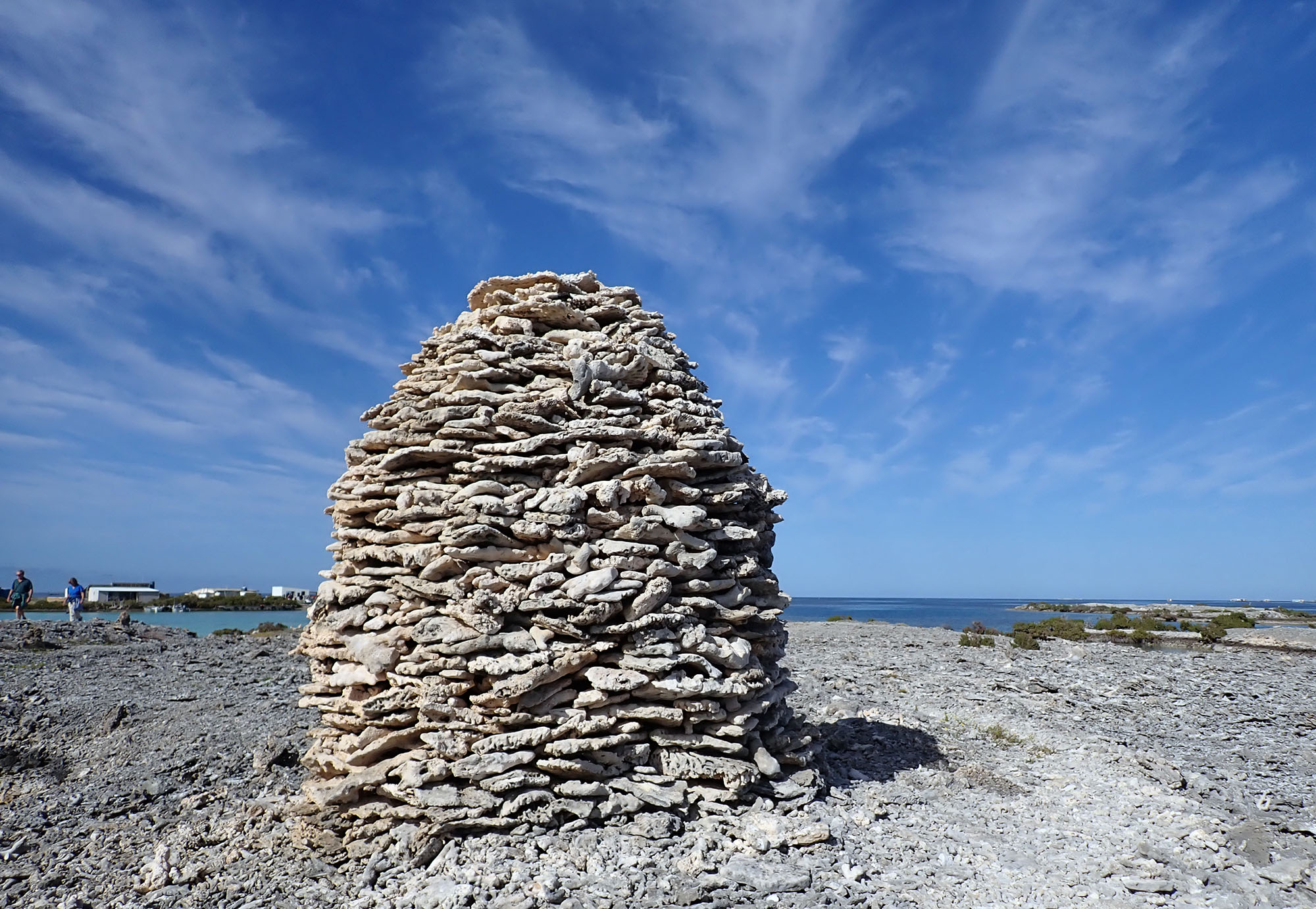 Before GPS navigation, these cairns were built as indicators to ships
the islands
The Houtman Abrolhos includes over 120 islands. They are located about 80km off the west Australian coast. There are three islands groups: Northern, Central and Pelsaert. The island's biggest industry are the Western Rock Lobster fishery; this is claimed to be Australia's largest single species fishery, the one species accounting for 20% of the value of Australia's fisheries.
There has been a number of well known shipwrecks, including the infamous Batavia. This Dutch ship ran aground on her maiden voyage. About 40 people drowned as the ship broke apart, with the remaining 300 stuck ashore. When the Captain Pelsaert left in an open boat to get help, some of the remaining crew murdered other crew and passengers, including children. A total of 125 people were slaughtered. 
wildlife
These islands are unique in their position in mixed currents. They have the most southerly coral reefs in the Indian Ocean, and among the highest latitude coral reefs in the world; but they are also home to cold water seals. These southerly reefs are much lower in diversity of coral and fish species compared to equatorial reefs, but they have interesting species, including many sponges. The quality of coral reefs and snorkelling varies greatly between the islands; there are excellent reefs off Post Office Island in the southern group, and the tiny White Bank in the central group. The latter is where you may also find yourself in the water with a seal!

The Bald-chinned 'Groper' is actually a wrasse.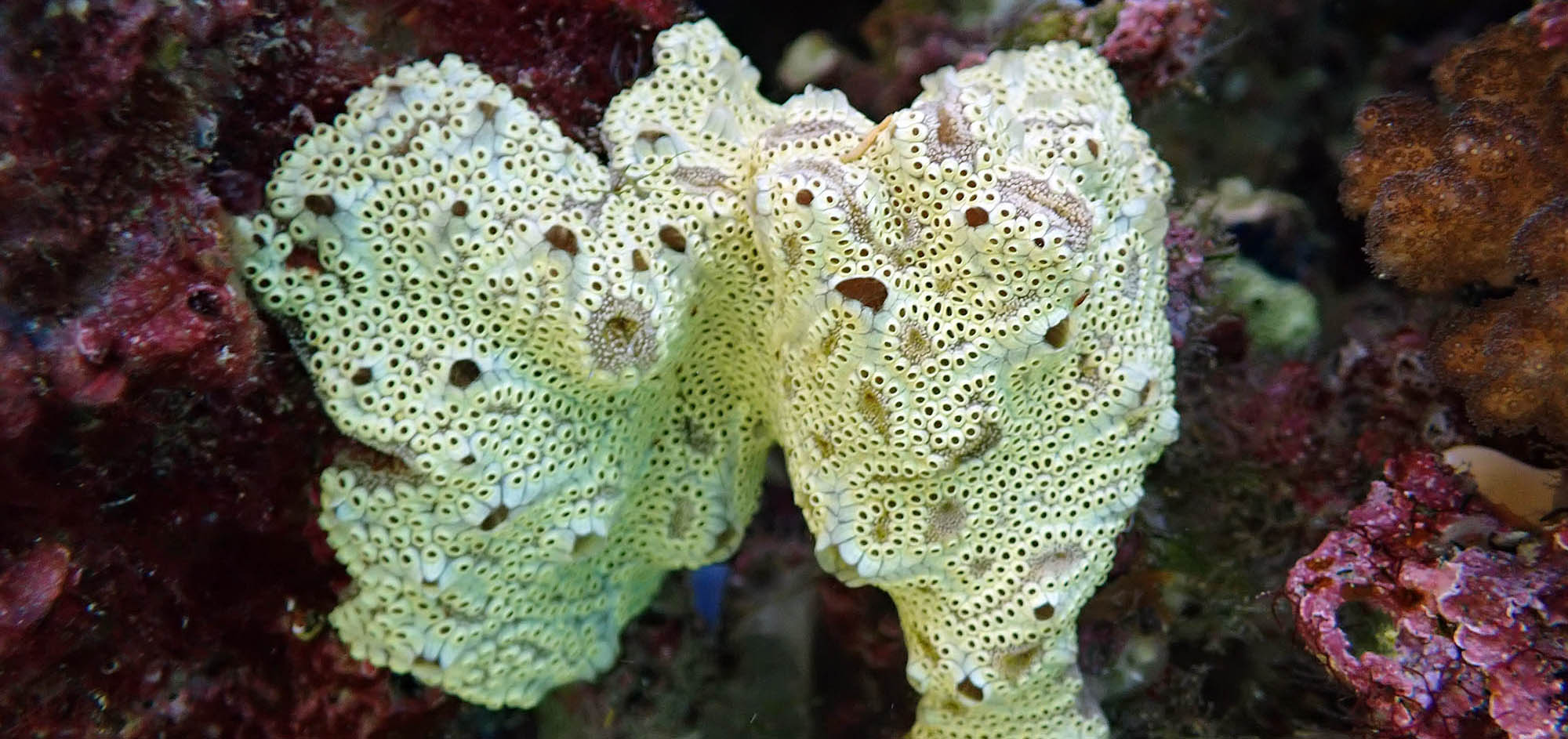 Commonly seen birds include Pacific Gulls, Silver Gulls, Greater Crested Terns, Roseate Terns and Fairy Terns. Mammals seen in the water include Humpback Whales (in season) and Australian Sea Lions.

You can see the faint rose tint on the belly of these Roseate Terns
There are some other animals of note. The islands include the Dwarf Bearded Dragon.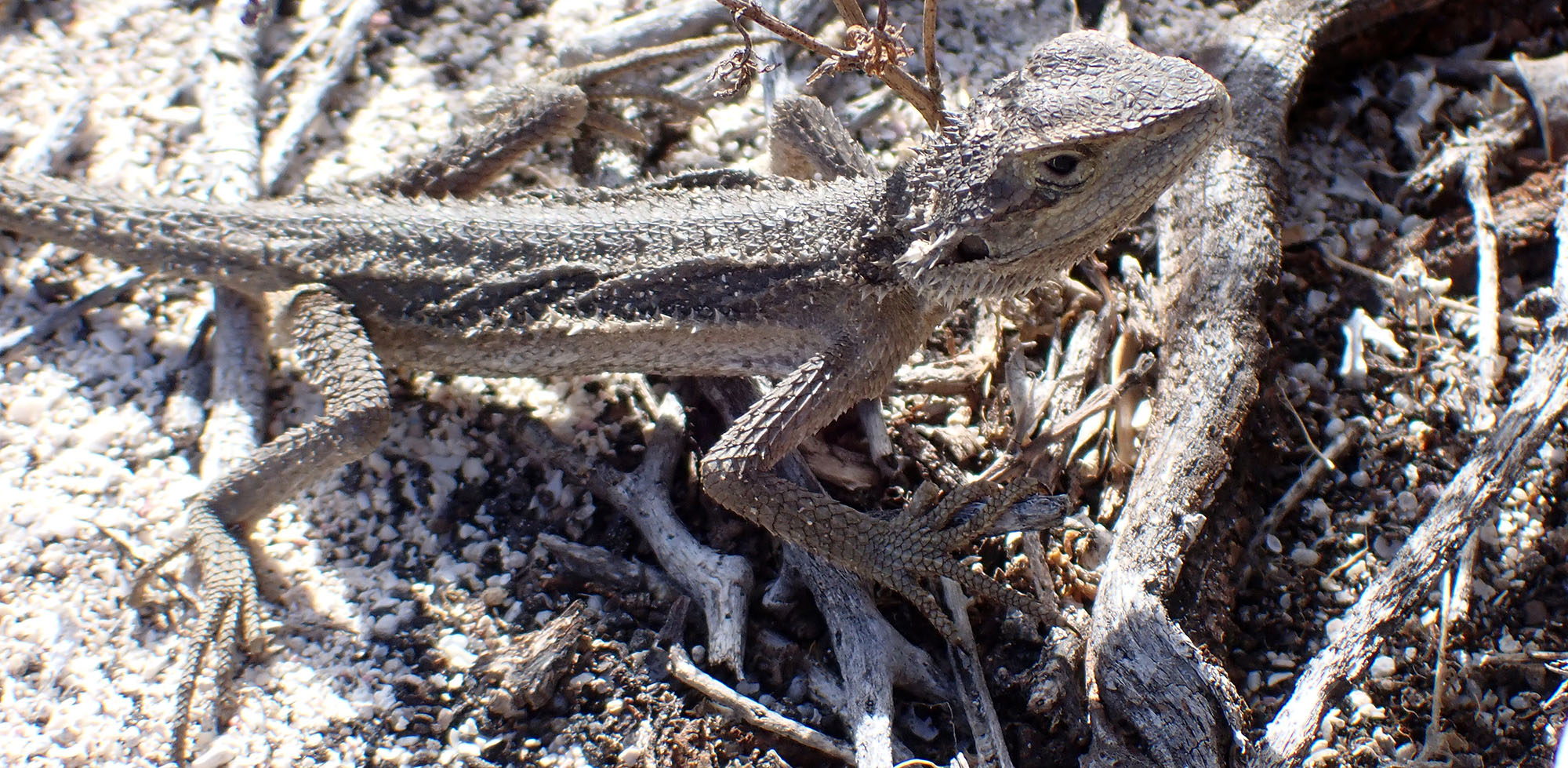 Dwarf Bearded Dragon, East Wallabi Island
access
There are a few expedition style ships that go to the Abrolhos Islands, although they vary in their duration. When Silversea visits, they spend half a day, and this has usually been focused on Post Office Island (it has a good combination of activities in one place). Coral Expeditions will often spend two full days there. A company called Eco Abrolhos (who I have not worked with) offers, as the name suggests, the fullest and most varied options. They usually depart from the town of Geraldton (WA).  
Search this website and google:

---