Kaikoura
South Island, New Zealand
The marine mammal capital of New Zealand.
personal experience
I have visited Kaikoura almost every season for the last 12 years.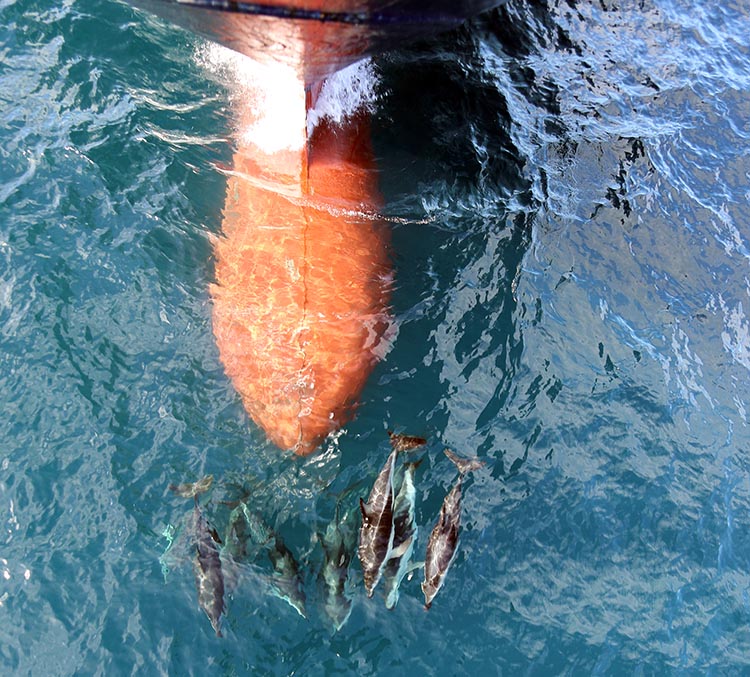 Dusky Dolphins hitchin' a lift by bowing riding Caledonian Sky as we departed Kaikoura (image by Damon Ramsey).
marine wildlife
Kaikoura is famous because this part of the coast is very close to deep water drop offs. This means cold, nutrient water washes up into the coastal waters. It results in lots of seabirds and sea mammals. 
If you are anchoring in the South Bay, there is often lots of wildlife right around the ship. Over the years I have seen Dusky Dolphin, New Zealand Fur Seal, Orca, Little Penguin, Great Albatross, Mollymawks, Shearwaters, Giant Petrels.
highlights
There are several specialities in the area; the Sperm Whales, Huttons Shearwater, and Dusky Dolphins.
The 'Hutton's Shearwater' is a species of bird that is more or less endemic to the area. It looks quite a bit like many other black and white shearwaters, such as Fluttering Shearwater, but this sea-bird species breeds up in the mountains!
Kaikoura is probably the best place in the world to see large pods of Dusky Dolphins.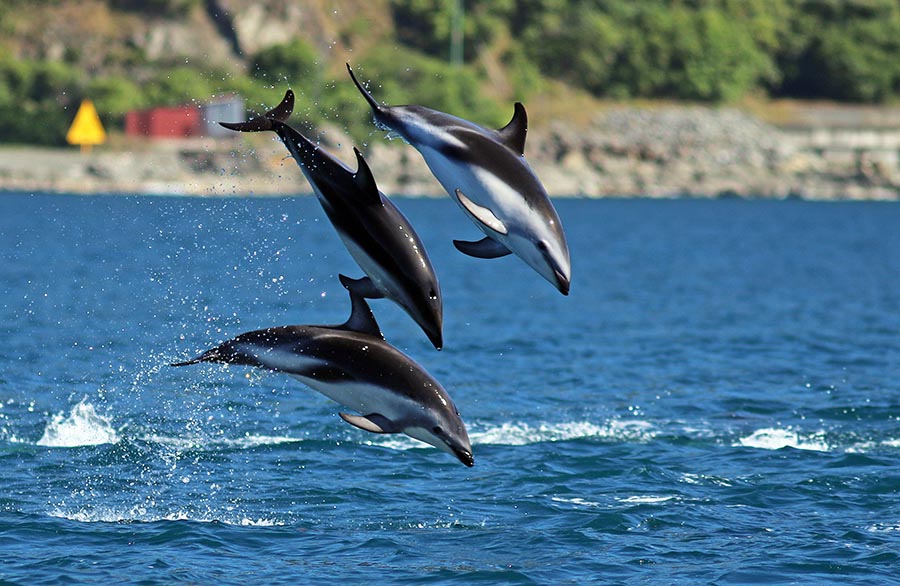 If you see Dusky Dolphins, just point and click with the camera, and you might get three jumping at once! (image by Damon Ramsey).
The Sperm Whale is accessed via boats run by a Maori concession. During 2017 this service may be suspended due to earthquake damage.
wildlife activities
There is a range of wildlife tours. You can do seabird feeding trips, boat trips to sperm whales, helicopter flights over whales, swim with the dolphins, and swim with the seals.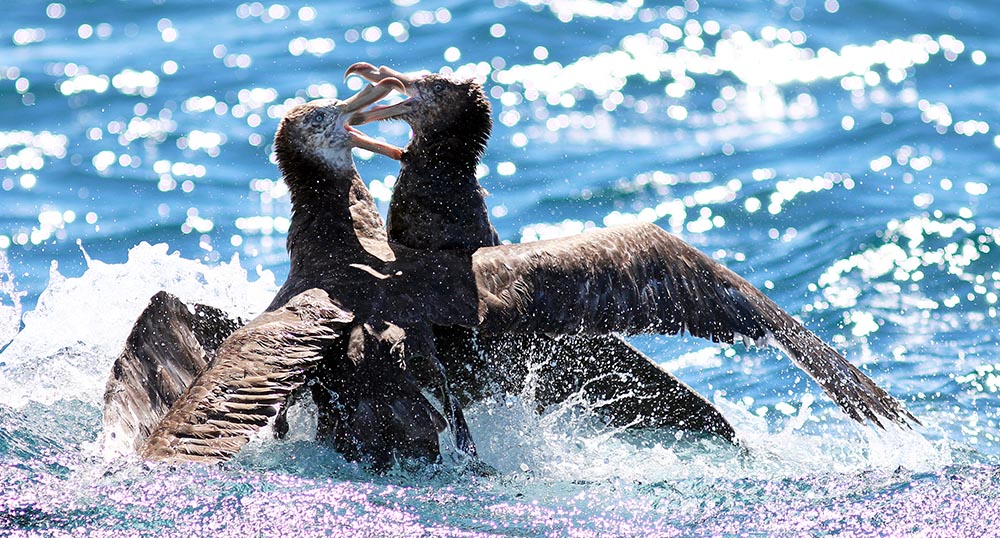 fighting Giant Petrels, Kaikoura (image by Damon Ramsey).
coastal walk
There is a nice walk along the coastal cliffs of Kaikoura. To get there, you need to walk or drive to Keane Point carpark. To walk there takes about half an hour from town right along the coast keeping the sea on your left. The walk begins at car park, then immediately heads up the plateau, and continues along the cliff. Now a recent earth movement as forced more of the coastal platforms up you can also walk all the way along the foreshore until the mid way cliff track. You go past sleeping New Zealand Fur Seals and nesting Red-billed Gulls.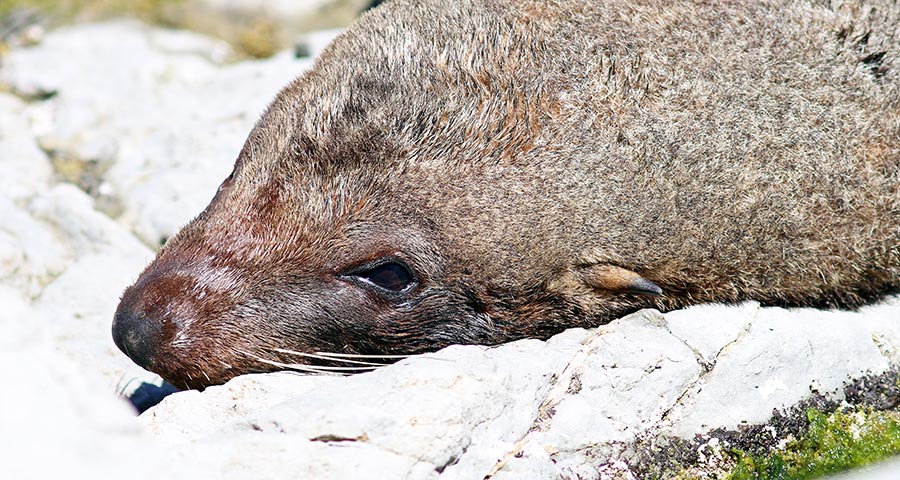 seal having a snooze (Damon Ramsey)
access and accommodation
The town of Kaikoura is on the South Island of New Zealand. It is located on the narrow coastal plain at the base of the scenic Kaikoura Range. There are roads entering via the south or north. Christchurch is a few hours drive south. I usually visit the area as staff on various expedition ships. These tend to anchor in the South Bay. Many expedition ships include Kaikoura on the itinerary, but some have dropped this stop in the past due to the exposed nature of the anchorage and the resulting swell. 
There are many other great places to see in New Zealand
Search this website and google:

---