Khao Yai National Park
Thailand.
A fantastic national park, with good facilities, and with lots of large and easy to see wildlife.
personal experience...
I have visited this park twice so far, once in the 1990's and again in 2014.

general
This is Thailand's oldest national park.
Like Doi Inthanon, because of the range of habitats within the park, there is a great variety of places to visit. You can go on a packaged tour, but if you want freedom and to go to places when no one else is there, it is best to rent a car (see section below).
wildlife...
There is a good variety of mammals, birds, reptiles, frogs, insects and plants here. Driving around you can come across wildlife everywhere and anywhere;  monkeys, hornbill, deer, monitors and snakes can be on the side of the road, or on the road itself. Wildlife highlights include...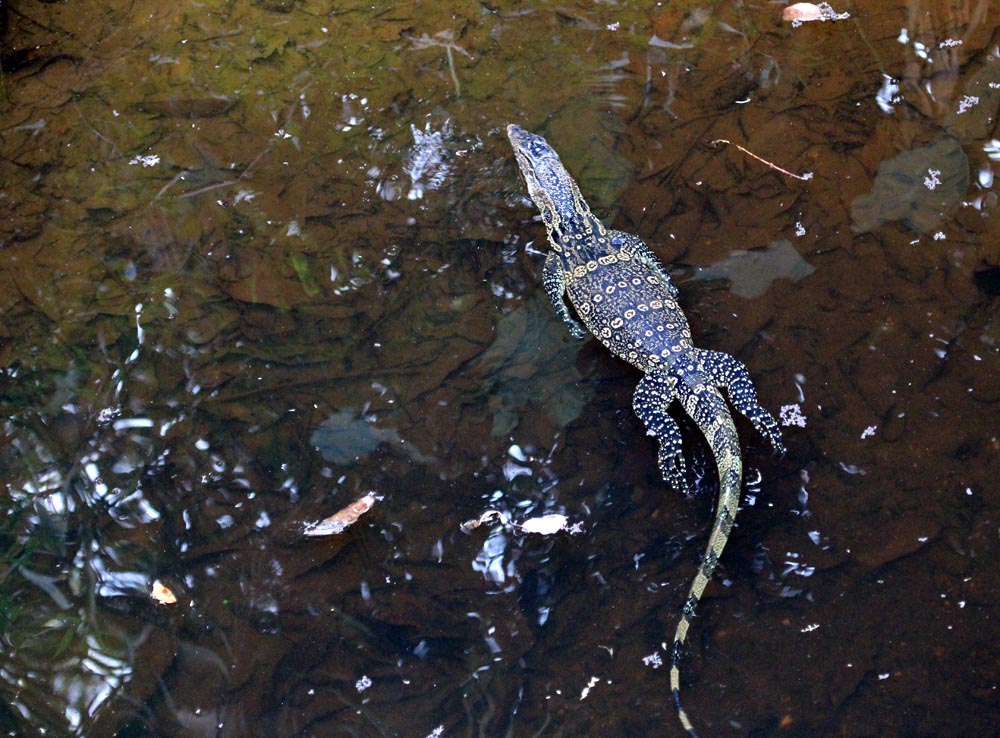 water monitors (Damon Ramsey)
northern pig-tailed macaques (this is a young one, standing up to see what is going on)....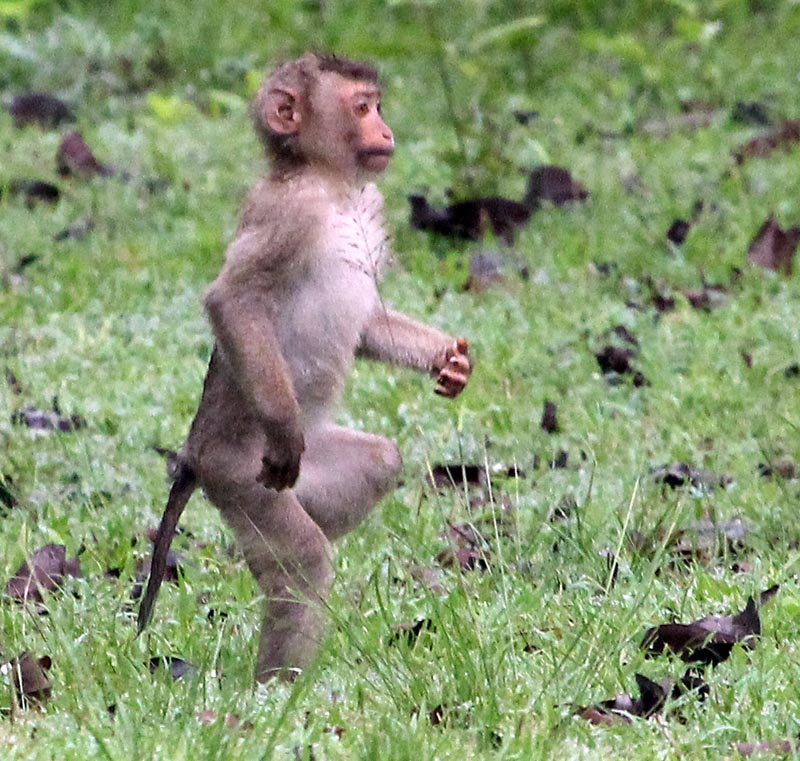 birds included...
Bee-eater, Oriental Pied Hornbill, Wreathed Hornbill...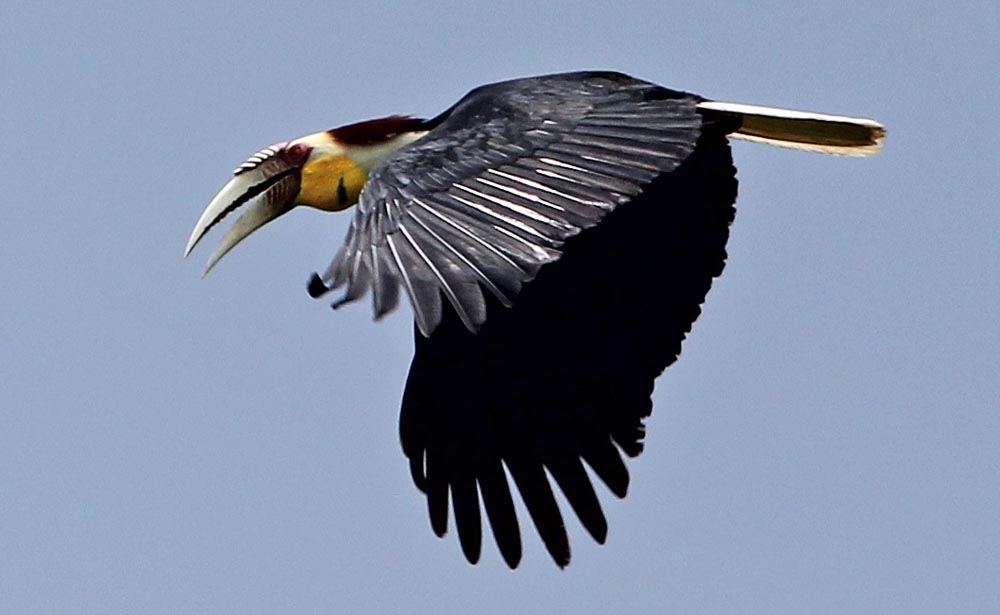 Black-crested Bulbul (the most common pretty bird in the forest, with a bright flash of yellow)...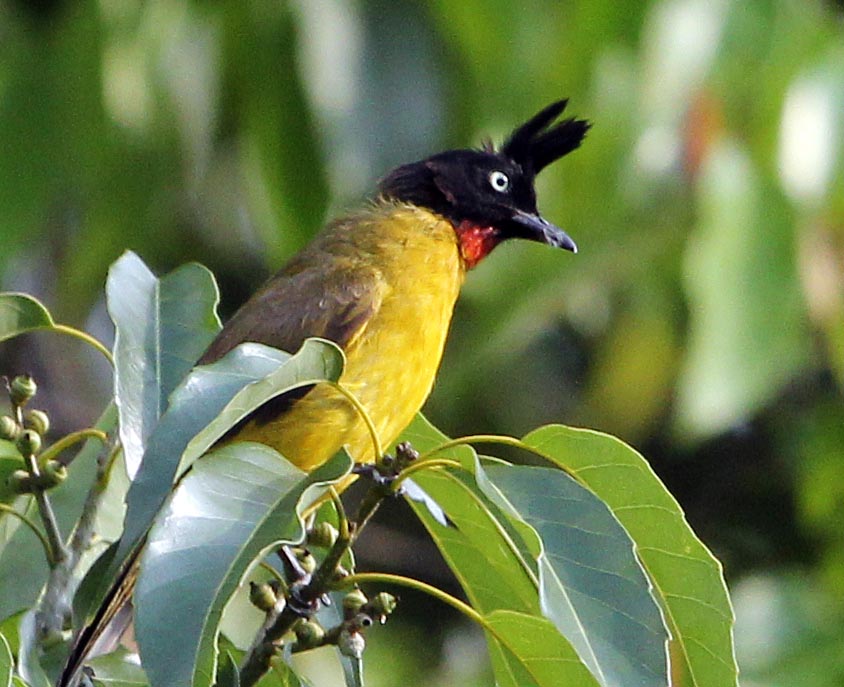 waterfalls
There are a lot of waterfalls in the park.
In some, you might see a glossy dark blue bird hopping around. This is the 'Blue Whistling Thrush', a bird that pretty much just hangs around creeks and waterfalls in mainland tropical Asia.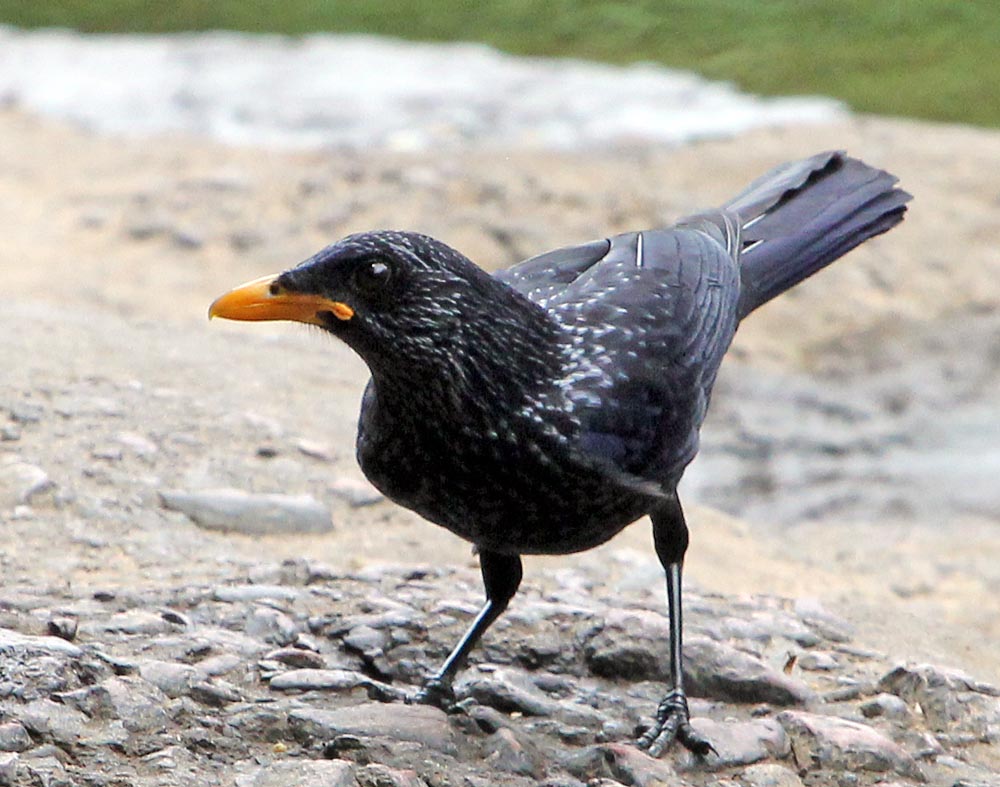 viewpoints
The best viewpoint is Khao Khaew. I went there in the middle of the day, when it offered some respite from the heat of the lowlands, and the view was great and also with a nice breeze. I also went there on a wet late afternoon, and was lucky to see a Serow (a kind of large goaty-antelope)...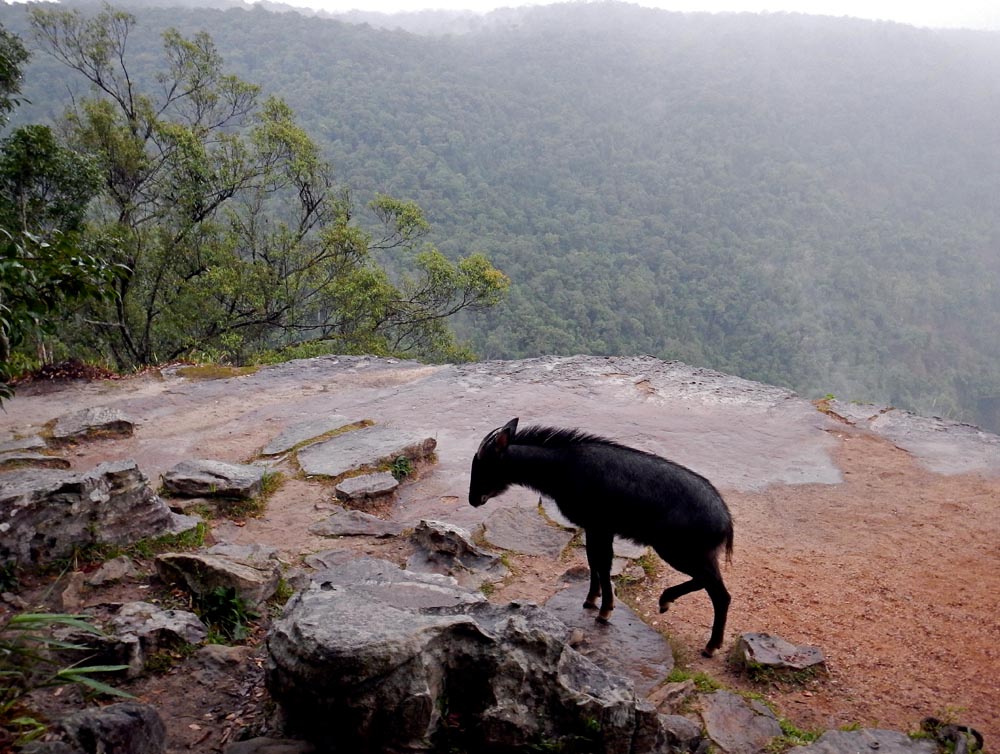 ....and a flock of Silver Pheasants...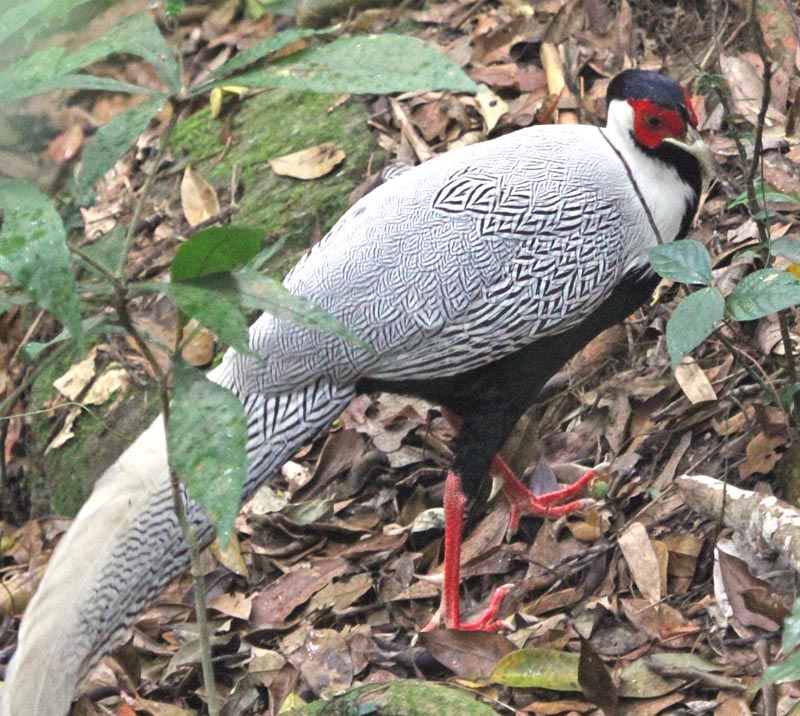 observation towers
The Nong Phug She observation tower is a great walk, in open country, best done in the morning or afternoon. If you go there in the late afternoon, you might see an elephant. This bull came out and flapped his ears about at 1700, making it hard to walk back to the start of the track.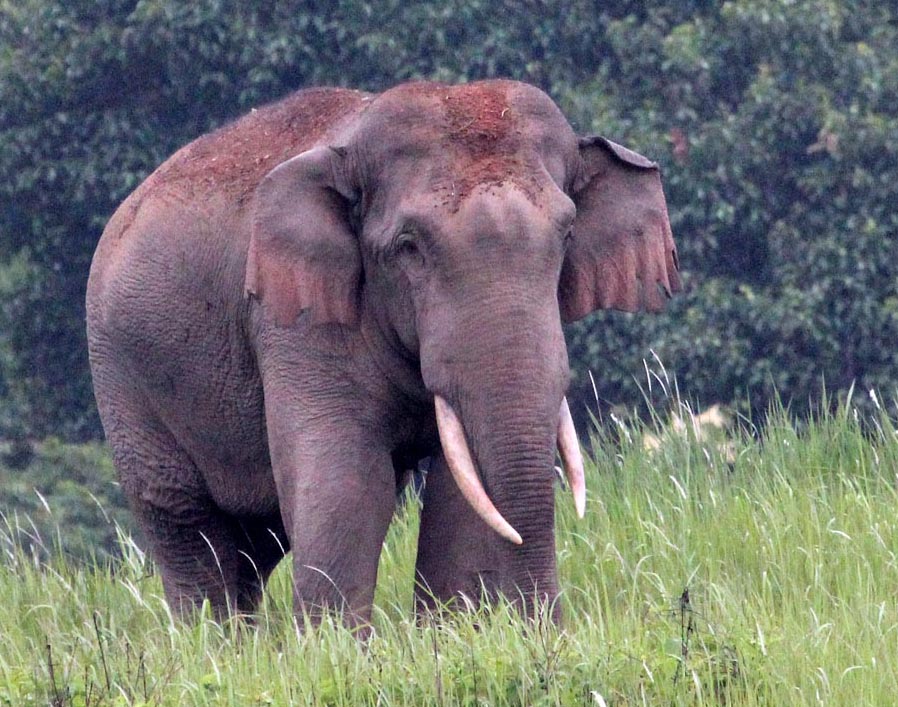 climate
Because Central Thailand is much more of a seasonal tropical area than equatorial, then the park is a different experience at different times of the year.
The 'hot season' starts in march and builds up in temperature, and starts to get really hot and with building thunderstorms in April. Between about May and October it is the rainy 'wet' season. It is humid at this time of the year, and you may end up being confined to the restaurant and room verandah, looking out at the forest.  Needless to say, the waterfalls are pumping at this time of the year.
The cooler 'dry season' goes from about November to February. The sky tends to be clear, and it may get down to 10 degrees Celsius at night.

access
There are several ways to explore this park. You can take a multi day tour, stay in the park and take smaller tours, or make your own way there. If you are a keen naturalist and want to do it at your own pace, you will no doubt pick the latter, as I did last time I was there. However, this can be tricky (details below).
If you want complete freedom, you can rent cars in Bangkok. There are several agencies and you should be able to get a car for 1000 baht a day (U$40). It takes about 4 hours to drive to the park, allowing for some traffic in the city, and coffee stops. Of course you will have to negotiate the traffic in Bangkok, one of the worst in the world. 
accommodation...
There is much outside of the park, but if you are the kind of person reading this, then you are most likely wanting to stay in the park. The government has a range of accommodations in the park.
The accommodations can include larger rooms and lodges for bigger groups, but the standard room is sufficient and only 800 baht as of 2014. You can in theory turn up and get a room, but it is a long way to go to then be turned away, so advance booking ahead is advisable.
This is a multi-step process and can only be done in Thailand and can take a few days. But I think it is worth it for the independent naturalist. First chose your room on the website, then book. Then within a day or two you have to pay through the bank, to a specific account. Then you have to email the booking details and numbers through. (It is possible that you may be able to just turn up and hope to get a room on non holiday weekdays, but this is a risk).
Search this website and google:

---