Kazinga Channel  
Queen Elizabeth National Park, Uganda
The Kazinga Channel slices through Queen Elizabeth National Park in Uganda and is a great place to see classic African wetland wildlife...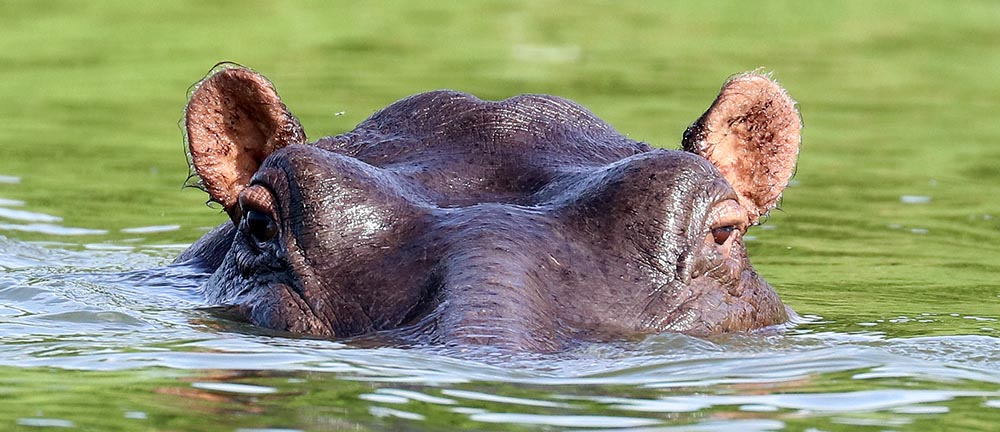 personal experience
I stayed in the Queen Elizabeth National Park for a week, and cruised the Kazinga Channel in October 2019.
the river
While it might sound like something Sheldon from Big Bang Theory would say, the name Kazinga is used for a channel of flowing freshwater that connects and drains Lake George into Lake Edward. It is located in the northern section of Queen Elizabeth National Park. It is over 30 kilometres long. Several of the lodges in the national park and just outside it are alongside this waterway, including the Queen Elizabeth Bush Lodge and the Mweya Safari Lodge.  There are several different places from where cruises depart, including from the Bush Lodge/Community, and further down river at the Uganda Wildlife Authority (UWA) centre/Mweya Lodge.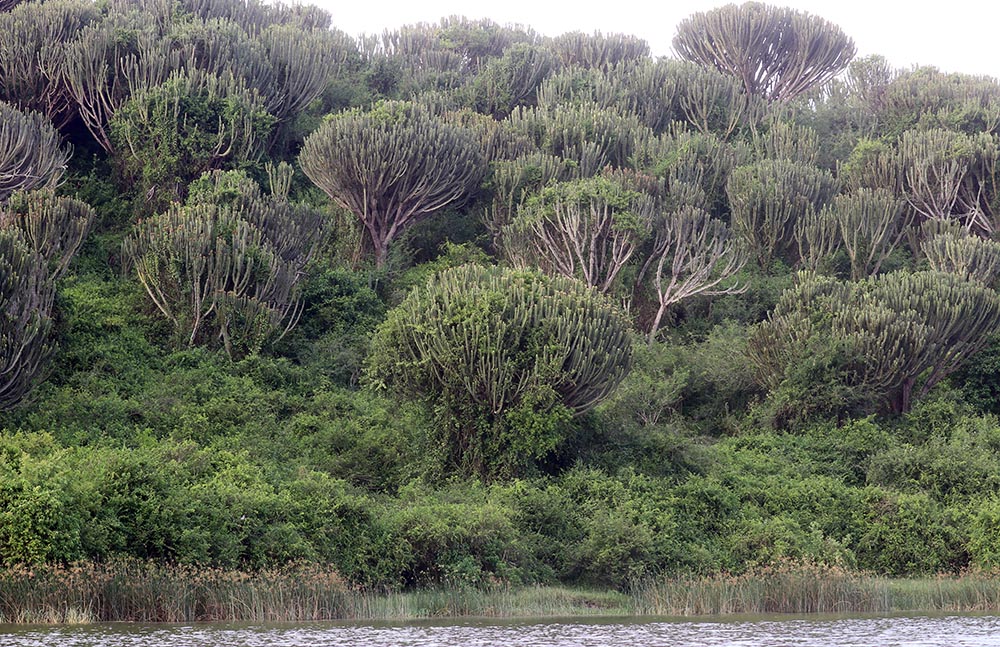 Euphorbia candelabrum
wildlife
There is plenty wildlife to been seen along the waterway, including... 

Nile Crocodile up and walking outta here!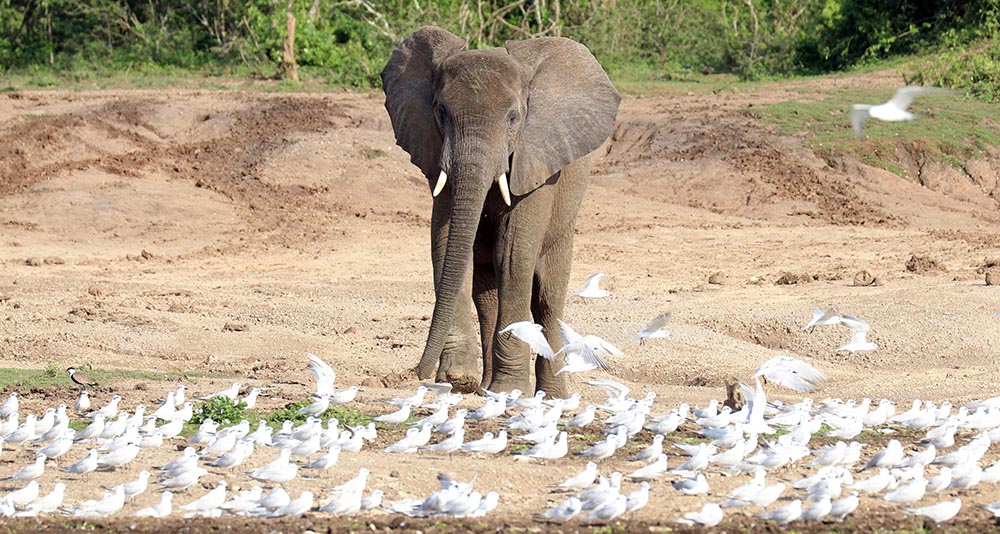 an African Elephant strides through the birds to get to the water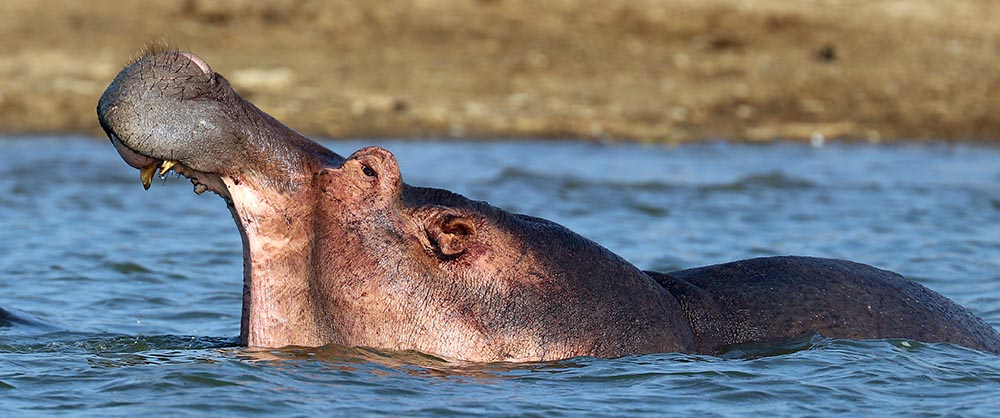 Hippo
birds
There are many birds to be seen on the Kazinga Channel cruise, including...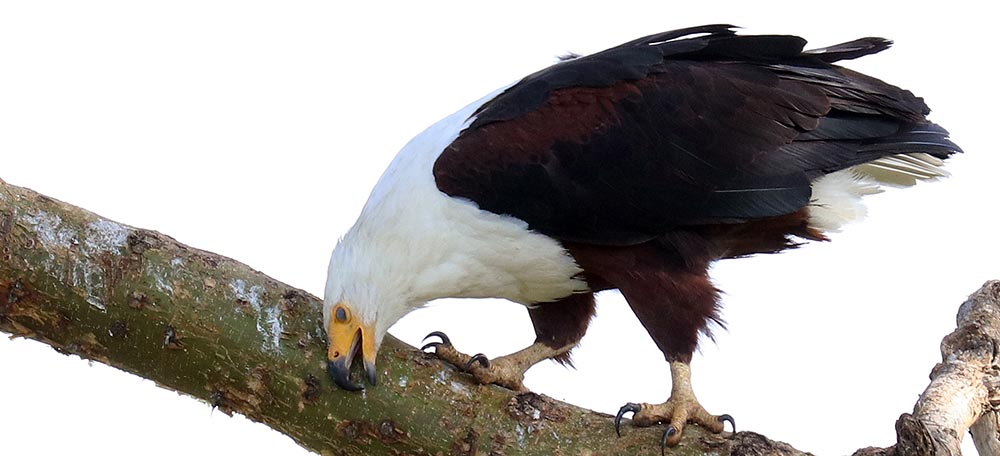 African Fish Eagle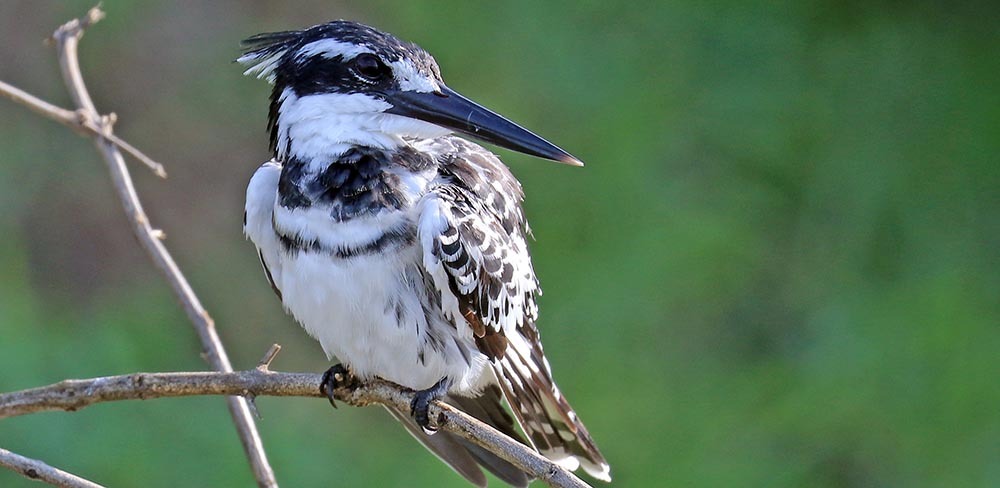 African Pied Kingfisher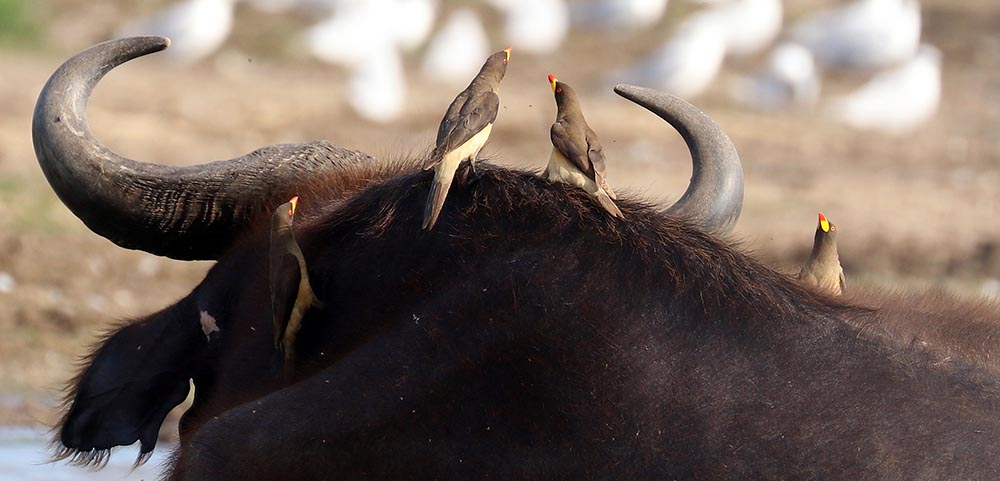 Oxpeckers
Of course, being a fresh waterway, there are many waterbirds to be seen, including....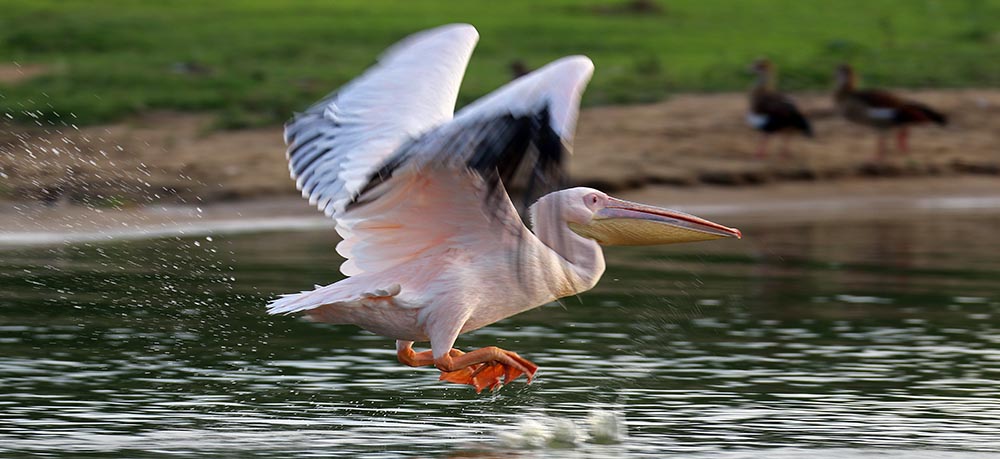 Great White Pelican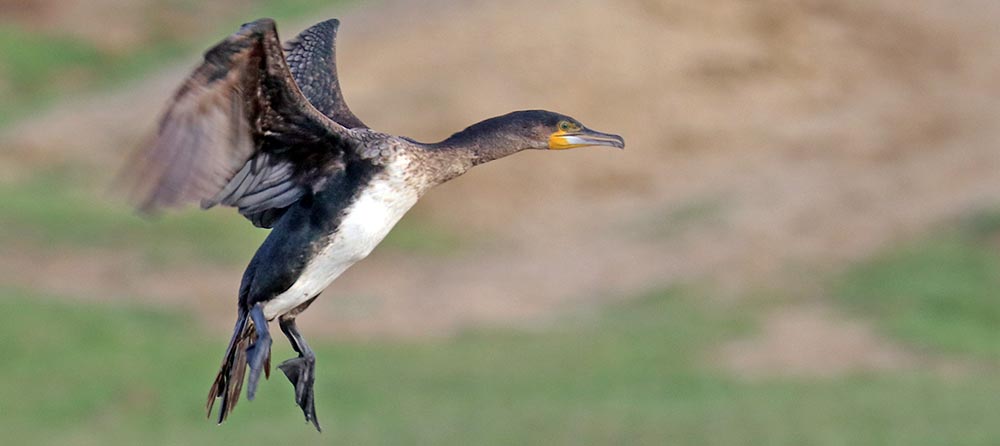 Cormorant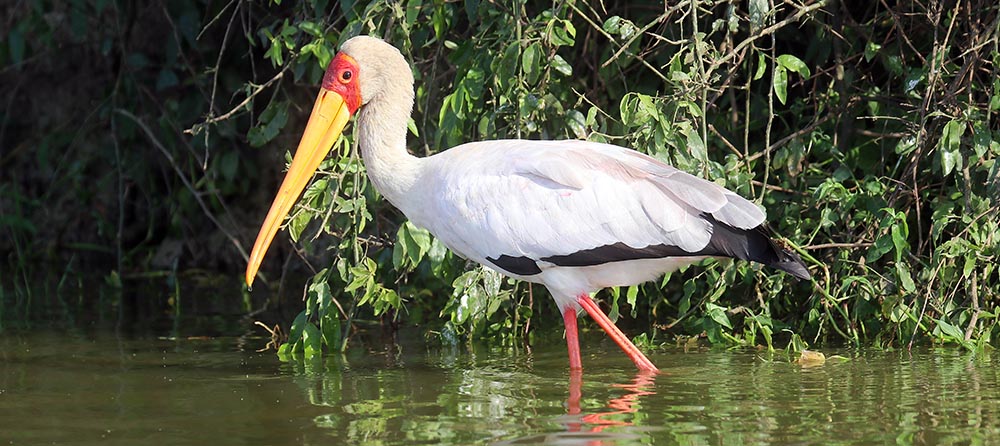 Yellow-billed Stork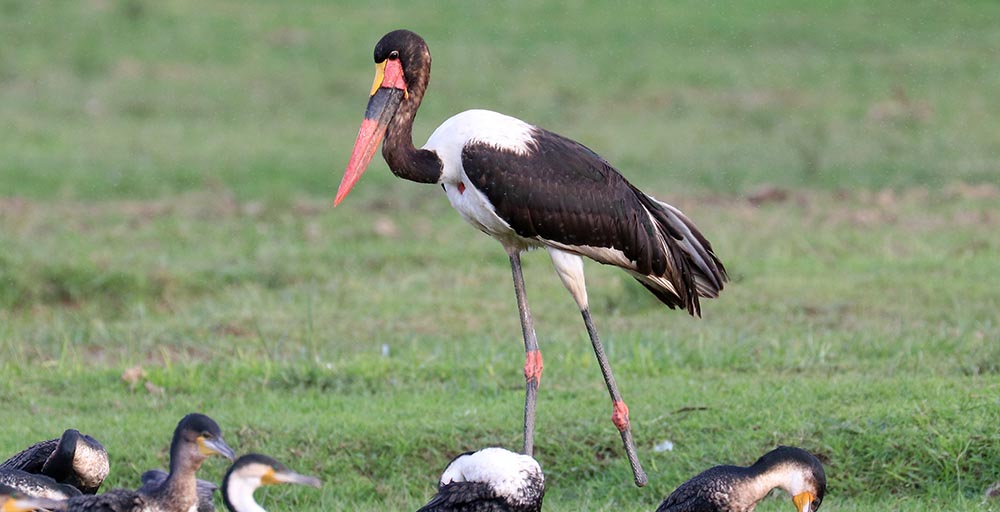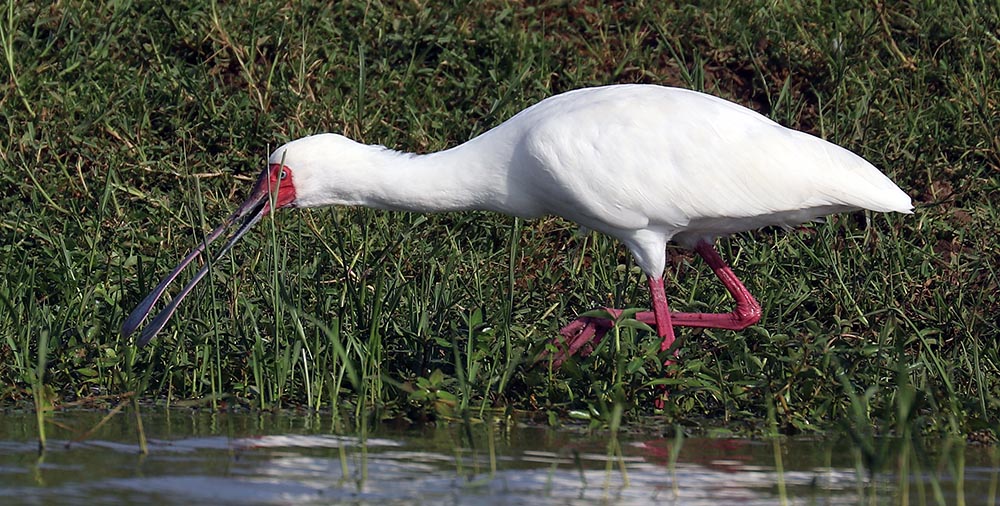 Spoonbill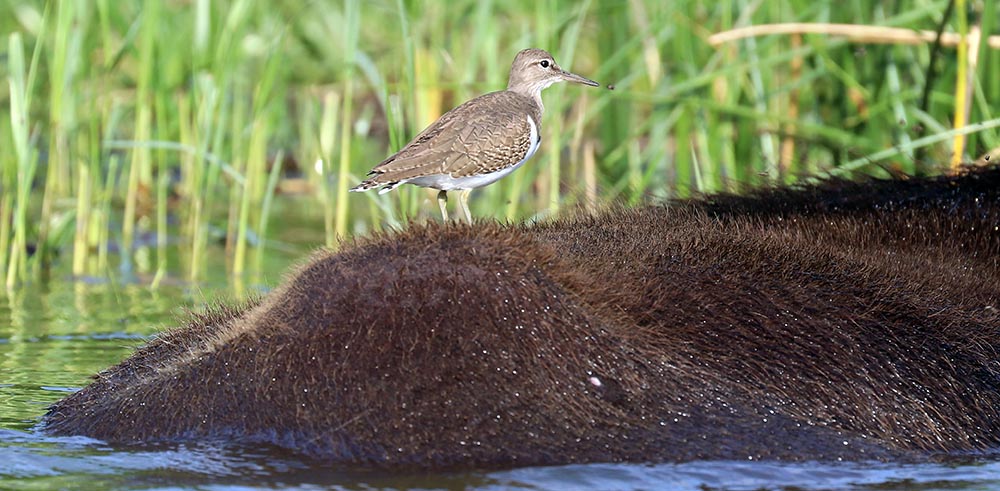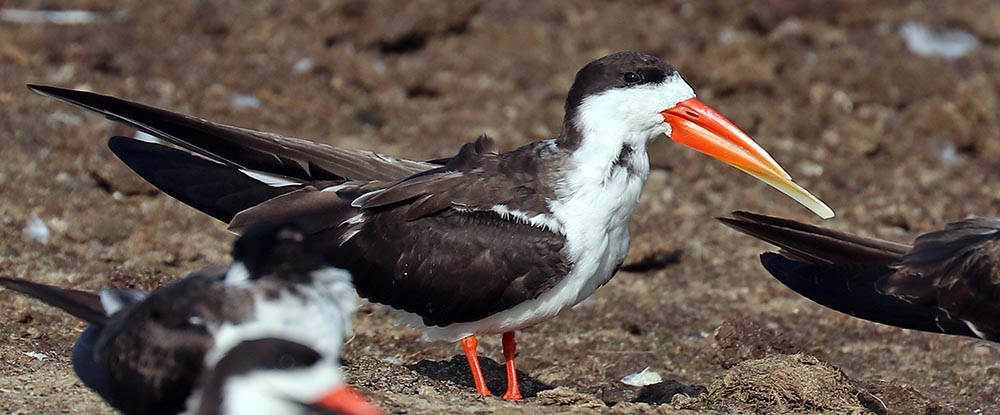 African Skimmer

Black-winged Stilt
Search this website and google:

---