search google and this website:
Arnavon (Arnarvon) Islands,
Solomon Islands
These islands are a great place to see nesting sea turtles...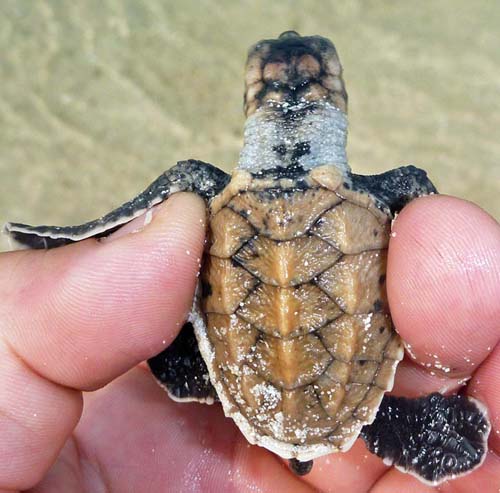 Kerehikapa Island and surrounding Islands are part of the Arnavon Community Marine Conservation Area (ACMCA). They are located in the Solomon Isands.
The protected area encompass 40,000 acres, including 3 small uninhabited islands, and surrounding coral reefs. The U.S.A based nature Conservancy helped three communities (Katupika, Kia and Wagina) came together in 1995 to protect the Arnavon Islands. It has been claimed that in the ten years since the ACMCA was established, there has been an increase of 400% in hawksbill sea turtles nesting on the islands. 
As a visitor, there are a few interesting things to see. First, it is a protected reserve with no one here but the rangers; there are no villages, no fisherman; this is a rarity in Melanesia. One of the islands has a population of nesting Melanesian scrubfowl. The main island with the ranger station has a beautiful tidal lagoon with clear water and mangroves. There is good for birding along the beach, with species such as fantails, parrots...
One of the most important aspects of the islands are their status as a turtle hatchery. The species that breed here include the Loggerhead, Green and Hawksbill turtles.
Access for an independent traveller is difficult, I would imagine! Coral Princess Cruises goes there about once a year, on their Melanesia trip. (However, it is wise to check their itinerary before booking, as it does change.)
Updates
Well it looks like my first trip after the virus will be the Great Barrier Reef (where I started!) with Coral Expeditions.....I hope. If you can't go travelling until everything settles down, then until then, here I am doing online
guided walks for Noble Caledonia and online lectures for Silversea.
---
---