Fulaga,
Fiji
I have been to Fulaga five times on expedition ships. It is a remote island in Fiji made up of uplifted limestone that have since been carved into spectacular shapes.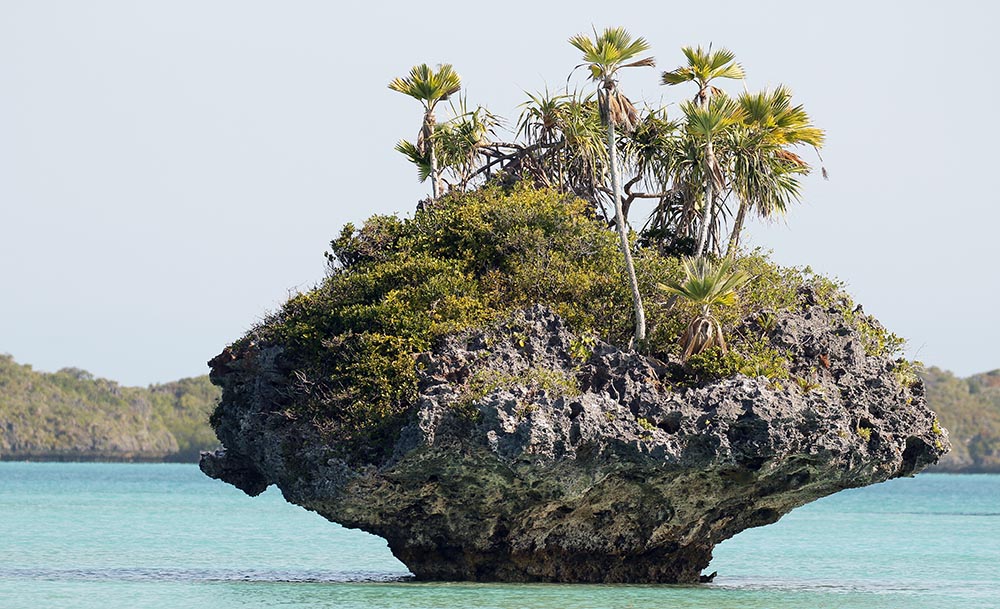 the carved limestone islands of Fulaga (image by Damon Ramsey).
There are some very pretty coves and beaches. The last time I was there, the Fiji Wattled Honeyeater was common.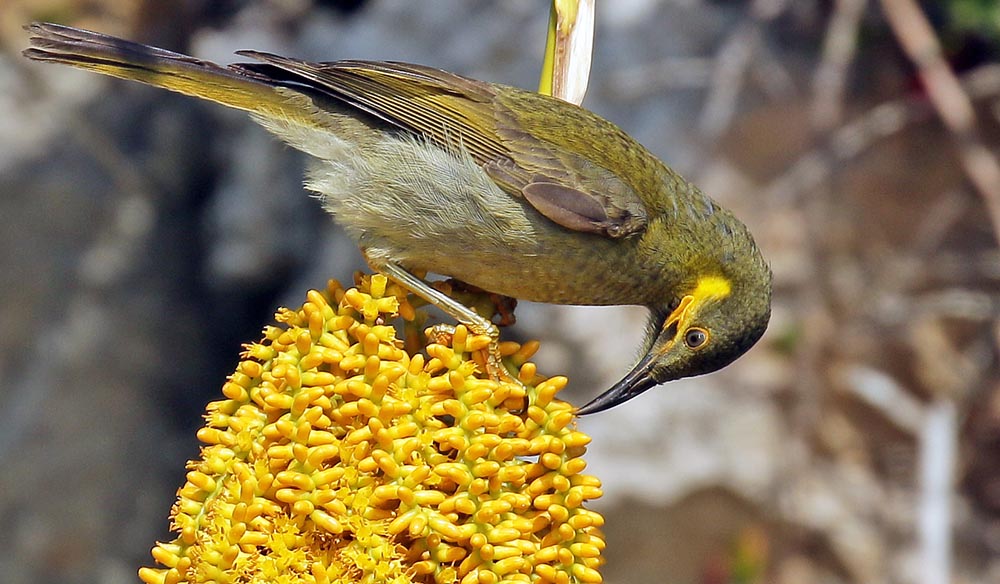 Fiji Wattled Honeyeater, Fulaga (image by Damon Ramsey).
---
Thinking of travelling again after everything settles down? The first expedition I am booked to work on after the virus is Micronesia, New Guinea & Indonesia in 2021 with Silversea. Meanwhile I am giving a lecture on the Sunshine Coast (Australia) on the "Sounds of suburban south-east Queensland".