Wildsumaco Lodge


Ecuador



I stayed here for 5 days in November of 2015.
Like most of the lodges in Ecuador, this is well set up, comfortable and good value. The lodge has a great position, and the biodiversity reflects this. It is in a high altitude rainforest, with the surrounding slopes leading down to the Amazon. There is a nice central lounge, dining area. The porch just outside this has great views of the valley, and this is where you will see a lot of the bird and insect life. As with most lodges in the Ecuadorian cloud rainforest, there are hummingbird feeders, and these allow good views and photographic opportunities for a number of different species. The food here is excellent and well presented 'rainforest gourmet'. They generally try to set up a nice ambience. And this particular lodge seems to have the best hot showers in Ecuador!
There is quite a network of trails here. Most leave at various points from the road outside, which means also good birding on the way. There is a map available at the bar in the lodge. Because of the diversity of altitudes, habitats and trails exploring them, there are lots of plants and animals to be seen here.
If you go on night walks, which I encourage anyone to do in any rainforest, you should several frogs, insects, and spiders. In fact, this was one of the best places in South America to find large spiders, such as tarantulas. But you don't have to go far to see nightlife. As usual, some of the best stuff hangs around the lodge. At night, the hummingbird feeders supply food for tiny and very fast bats. They are very difficult to get photographs of, as they are even faster than hummingbirds! When the lights are left on in the dining room during dinner, many insects are attracted to the windows along the main verandah. The result is a stunning range of colourful and often large moths and other insects.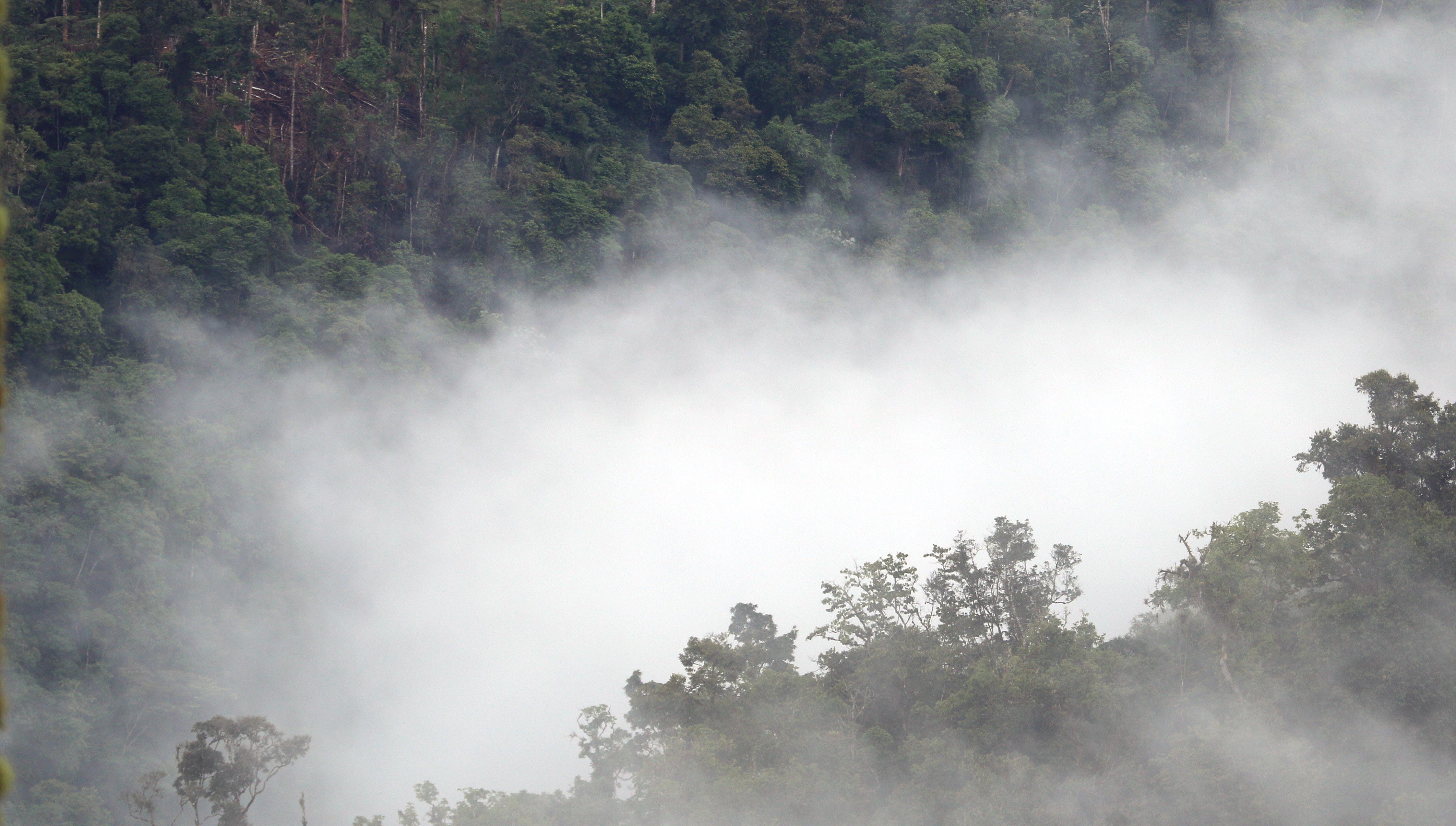 View from Wildsumaco Lodge (Ecuador)
Search this website and google:

---