Bali Barat National Park
Bali, Indonesia.
The best place to see the rare Bali Starling....
the National Park
Bali Barat, or west Bali National Park, has a range of habitats, including monsoon forest, mangroves, and coral reefs. It is best known as the place to see the Bali Starling.
Bali Barat was set up by the Dutch in the 1940's to protect wild populations of Bali Starling and also Bali Banteng. This national park protects a peninsula in the west of Bali, and although it is not as big as it once was, it is quite mountainous, and includes a range of habitats. The Bali north coast road cuts right through the middle of the park. This allows access to walking trails on either side of the road (some of which are cemented, so they are very easy to walk on), as well as the Ranger station and boat hire at Labuhan Lalang. Last time I was there, local ranger guides were required.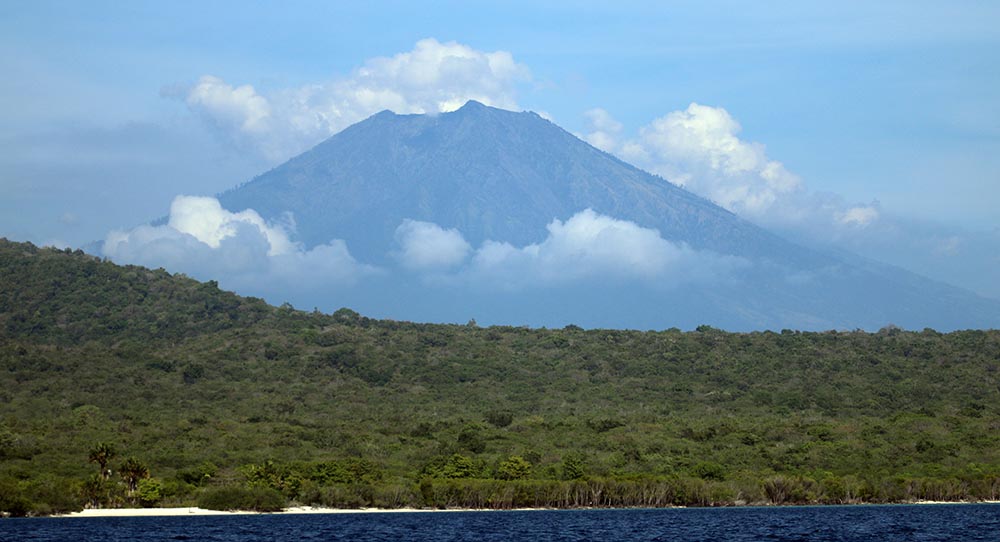 The Bali Starling is also known as the Bali Mynah or Rosthchild's Starling. It is one of the rarest birds in the wild. It is estimated there may be less than a 100 individuals in the world. They have had various releases around Bali, mostly unsuccessful over time. However, you can see some of these remaining individuals quite easily where the local boats leave the ranger station at Labuhan Lalang. Here, there appears to be a soft release programme, with feeding boxes on the local trees.

Because you will have a guide, they should be able to point out various species of wildlife. More common and easily seen species the ubiquitous Long-tailed Macaque.
The guides took us into the woodlands to look for Giant Black Squirrels. In some parts of tropical Asia, they are almost all black, however many populations have various amounts of cream and orange colours on their body. Their most distinctive feature is their size!
 There are some 175 species of plants recorded in Bali Barat national park.
There are various nice accommodations just outside of Bali Barat National Park on the access road to the east that goes along the north coast of Bali. The most accessible town is on the western side of the park; Gilimanuk, where people cross by ferry to get to Java. And because this national park is in the extreme west of Bali, it can also be reached from Java.
Search this website and google:

---