Tangalooma Wrecks
Moreton Island, Australia
An impressive snorkel around wrecked boats with coral and colourful fish... 
personal experience
I visited Tangalooma and had a chance to snorkel the wrecks while working as Expedition Leader on Coral Geographer with Coral Expeditions.
snorkelling the wrecks
Moreton Island is the third largest sand island in the world.
In the 1960's boat owners complained about a place for a safe anchorage on the island. Five boats were sunk in 1963, in the 1970's and in the 1980's up to 1984. A total of 15 boats are now there, in order from the north: Echeneis, Seal, Platypus, Stingaree, Maryborough, Morwong, Bream, Remona, Bermagui, Pelican, Groper, Dolphin, Iceberg, Kookaburra, and Uki. They are located a few hundred metres off the beach just a 15 minute walk from the Tangalooma resort. The swim across often has strong currents. There are day tours available that include anchoring near the wrecks, providing snorkel equipment and swimming guides.
Tangalooma wrecks, Moreton Island
The coral are surprisingly rich for subtropical water, and there are many fish. Species include Tasselled Wobbegong, Striped Morwong, and Black Rabbitfish.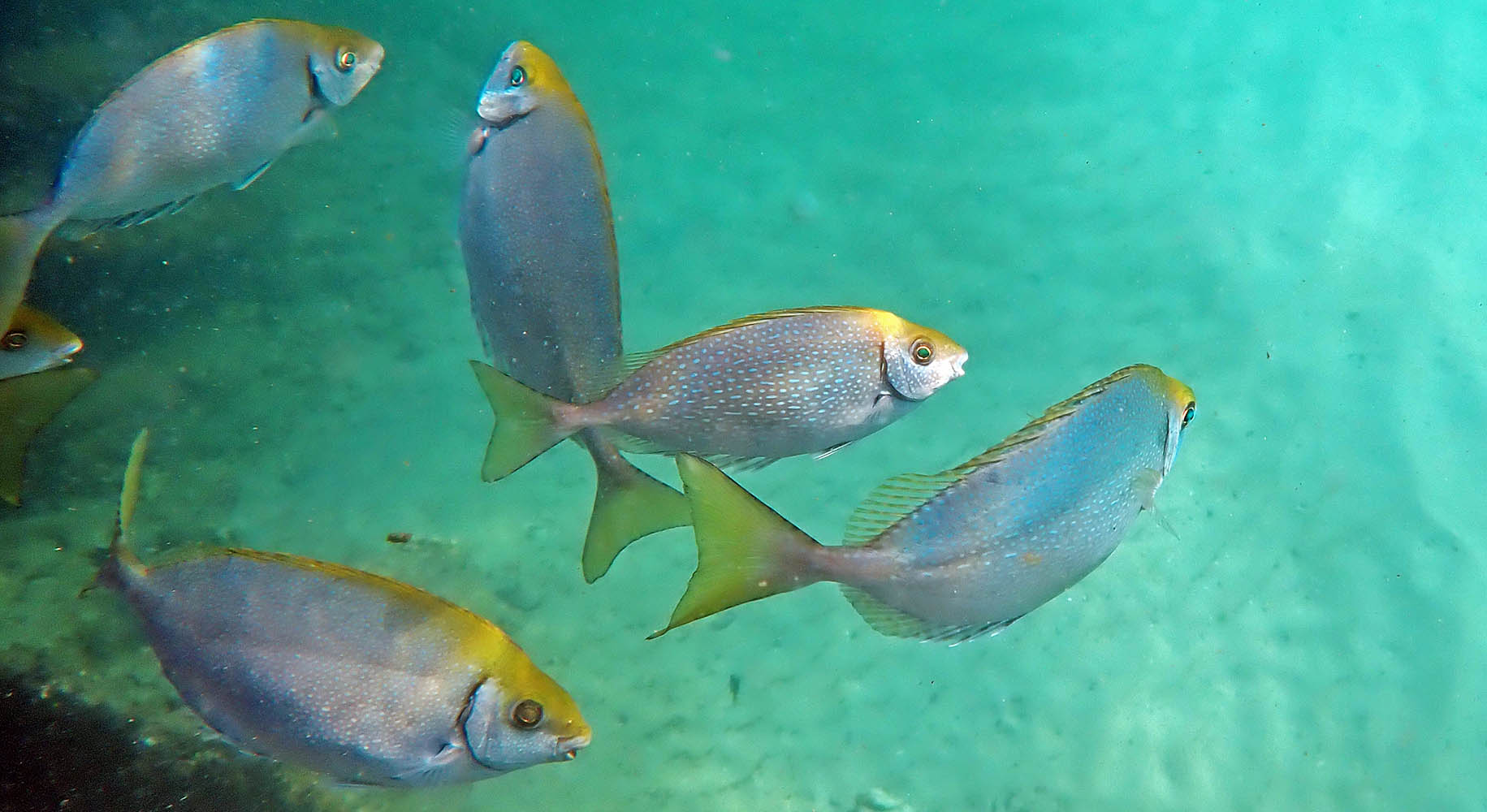 Black Rabbitfish, Tangalooma
Search this website and google:

---