search google and this website:
Ilulissat
Greenland
personal experience
I visited this area twice in 2019.
ice babies
 This glacier is calving and creating more icebergs than any other in the northern hemisphere. It was thought to give birth to the glacier that sunk the Titanic.
access
These days, it is not possible to see the glacier from the town or a boat cruise, as the ice clogs up the fjord before the front. A walk from the town allows view of this bay.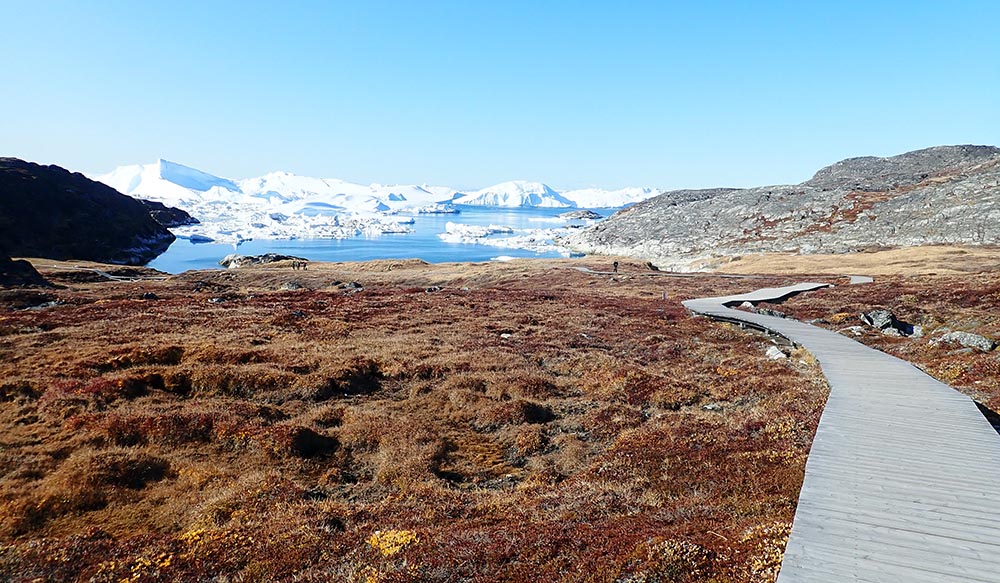 scenic walk from town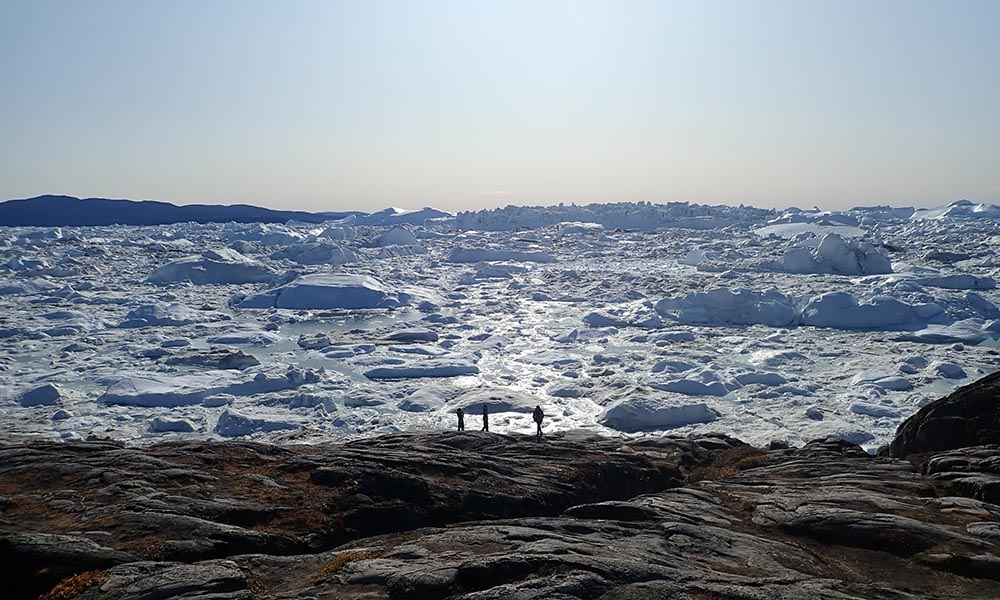 There are great views of the ice-clogged fjord from just out of town (image by Damon Ramsey).
It is possible to see the glacier with a flight, which may include landing near the glacier.

wildlife
As one of the more protected areas inside Greenland (hunting of seal and whales is still allowed in Greenland), you are more likely to see Fin Whales and Humpback Whales here than in other parts of the west coast or south coast.

the small fin and blow of two Fin Whales
Humpback Whale dorsal fin near ice
Humpback Whale tail as it dives
Updates
Well it looks like my first trip after the virus will be the Great Barrier Reef (where I started!) with Coral Expeditions.....I hope. If you can't go travelling until everything settles down, then until then, here I am doing online
guided walks for Noble Caledonia and online lectures for Silversea.
---
---