Bukit Lawang,
& Gunung Leuser National Park,
Sumatra, Indonesia
Personal experience
I have visited this area several times; the first as a backpacking traveller some 20 years ago, and then again another two times as an expedition team member with Noble Caledonia.
Location & access
Bukit Lawang is a small village in the rainforest that serves as the main entry to Gunung Leuser National Park. It is located in the middle of Sumatra, an island of Indonesia. The town sits on the banks of the Bahorok River. This river was once lined with rainforest, but it has been cleared and opened up quite a bit. (You can still hire inner tubes and float down the river).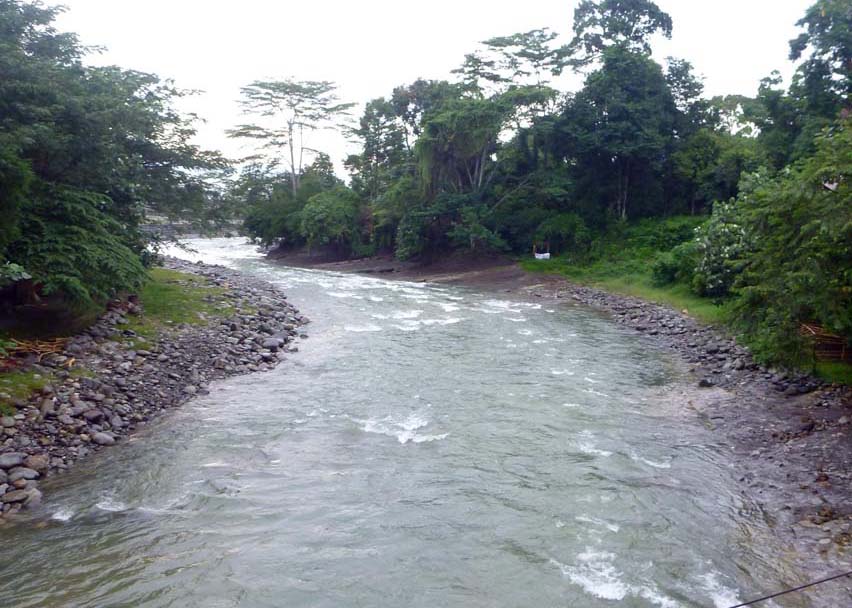 Bahorok River (Damon Ramsey)
Wildlife
Bukit Lawang is best known for the largest sanctuary of Sumatran orangutans in the world, and it is thought there are some 5,000 individuals here.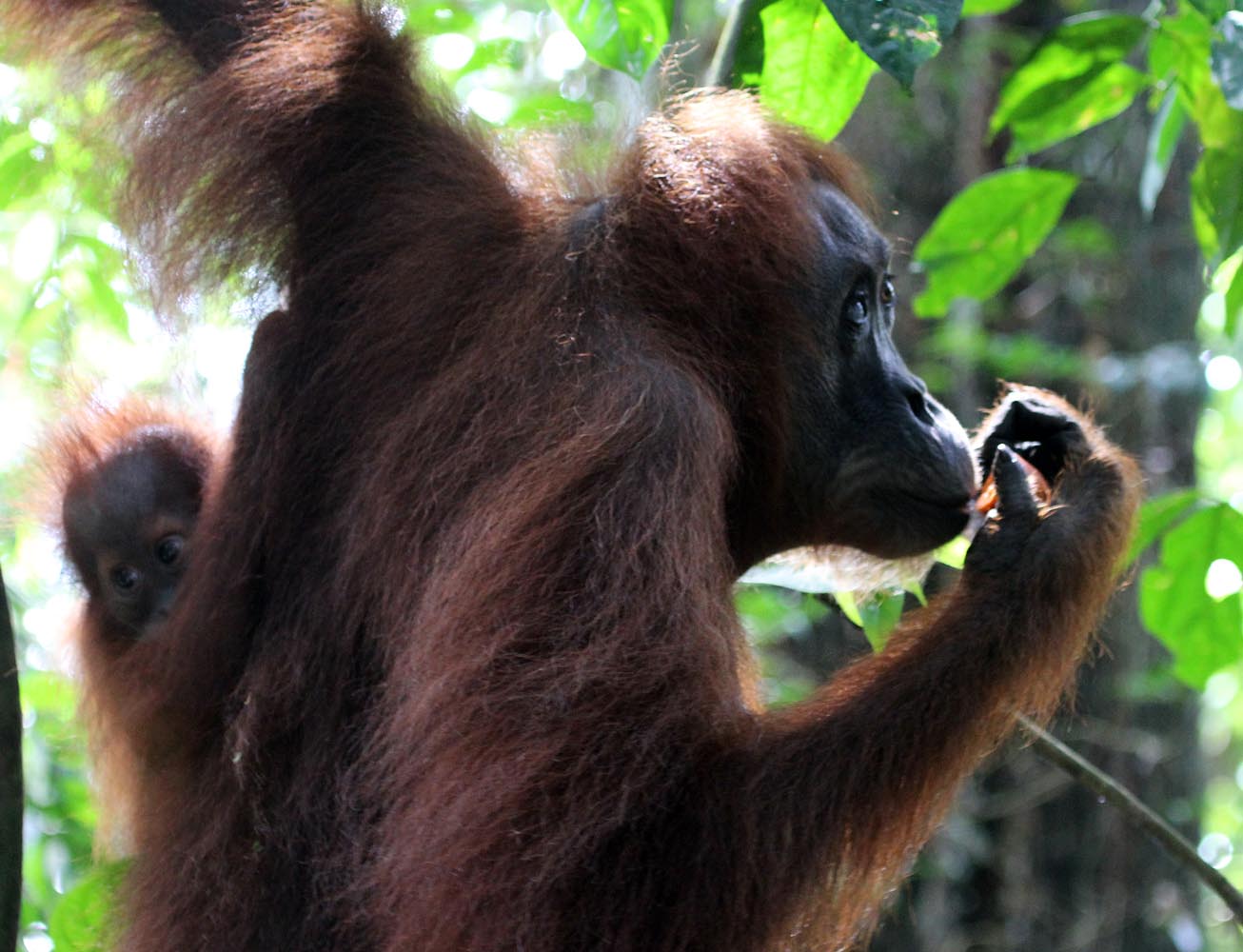 Sumatran Orangutan (Damon Ramsey)
This species is called Pongo abelli, and is a different species from the one found in Borneo. They look pretty similar. There are far less individuals of Sumatran than Borneo Orangutans. There are also less places to easily see them. They are restricted to the island of Sumatra, and within that island, tend to be found more in the north.
There are other primates that can be seen here. One of the highlights of visiting Bukit lawang is that it is the easiest place to see the Thomas Leaf Monkey (langur) in the wild. These are beautifully marked monkeys, with contrasting black, grey and white bodies and faces. "Leaf-eating monkeys" are usually pretty shy and stick to the canopy as they eat (as suggested by the name) leaves, and rarely come down to the ground or get used to humans, (as do the the more omnivorous Macaques - see further down the page). But here, especially around the rubber plantation just outside the rainforest, they are common and often encountered when you go a jungle walk.
Also, as in many places throughout south-east Asia, Long-tailed Macaques are common.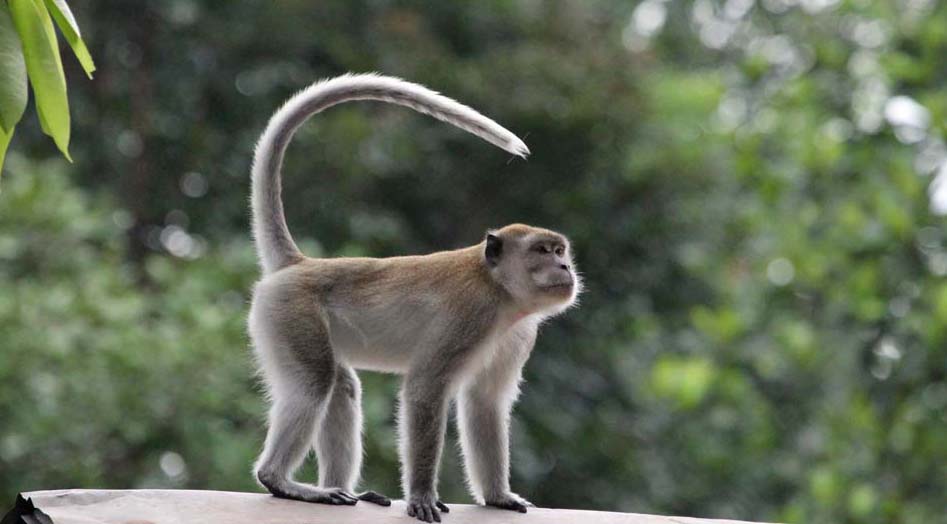 Long-tailed Macaque, Bukit Lawing (Damon Ramsey)
There are other animals that can be seen here, including snakes and birds. Wildlife is generally easier to see in the rubber plantations on the way to the rainforest. Birds include Drongo, Starlings and Bulbuls around the main lodge and ranger station.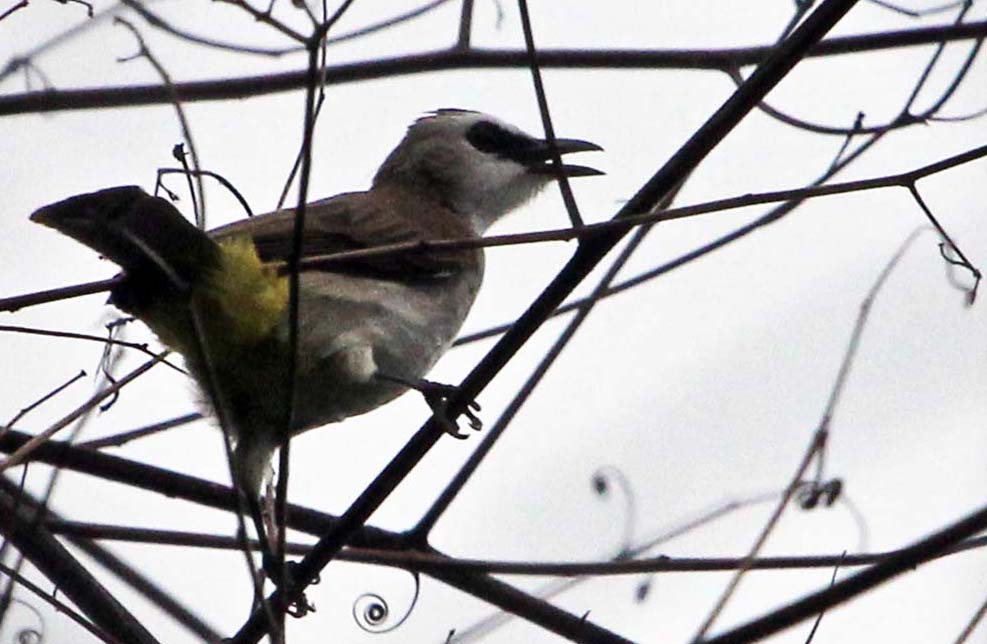 the rubber plantation includes 'working' trees....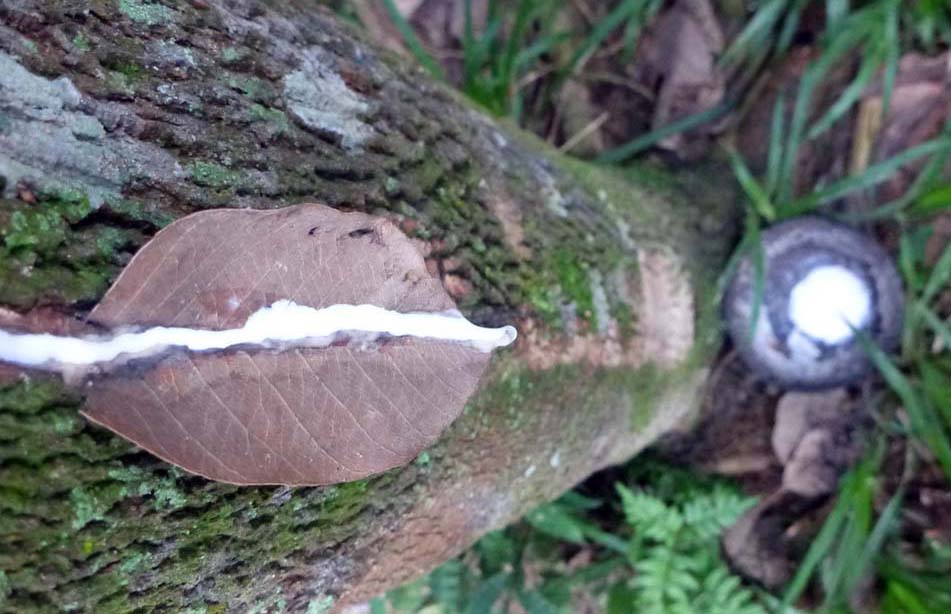 a rubber tree oozes latex...(Damon Ramsey)
There is plenty to do here. There are walks to see the orangutans. The guides have great eyes for the orangs. These are easy grade strolls, but if you are a bit older or have a family, locals can assist you for five dollars.
Just make sure you pick one and remember who he is, or you'll end up paying everyone!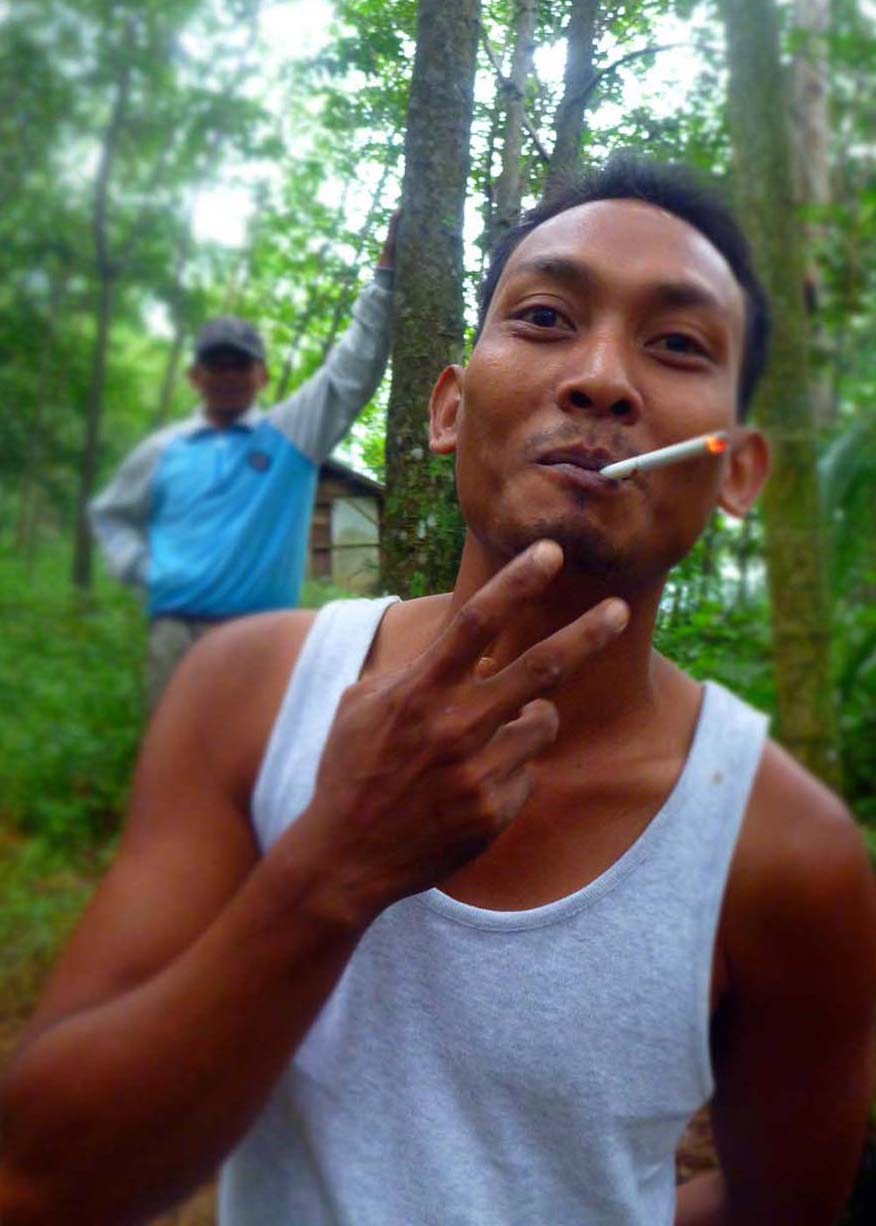 the local guides reckon this is mosquito repellent not a ciggie! (Damon Ramsey)
There are also longer hikes, river rafting and tubing, etc. If you go on longer hikes, watch out for the usual spikey palms...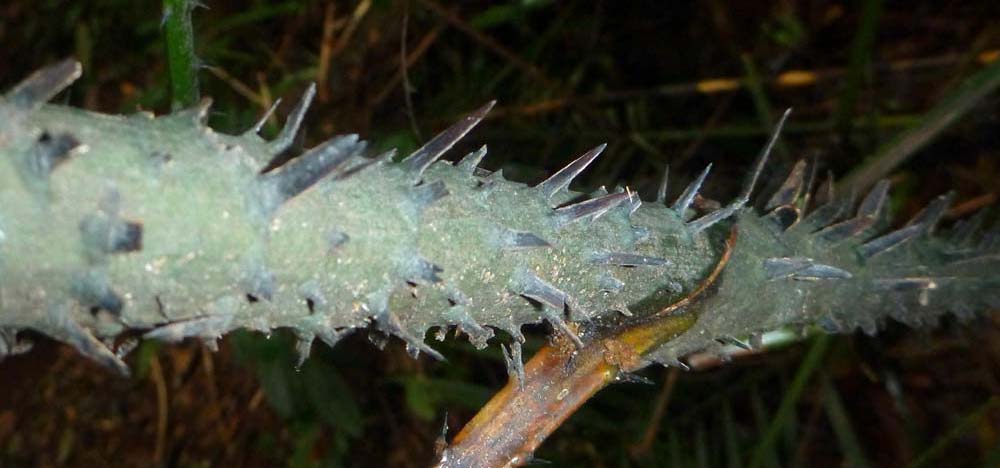 By visiting places such as Bukit Lawang, you are demonstrating that animals living in the wild, such as Sumatran Orangutans in the rainforest, have an economic value. Keep up the good work!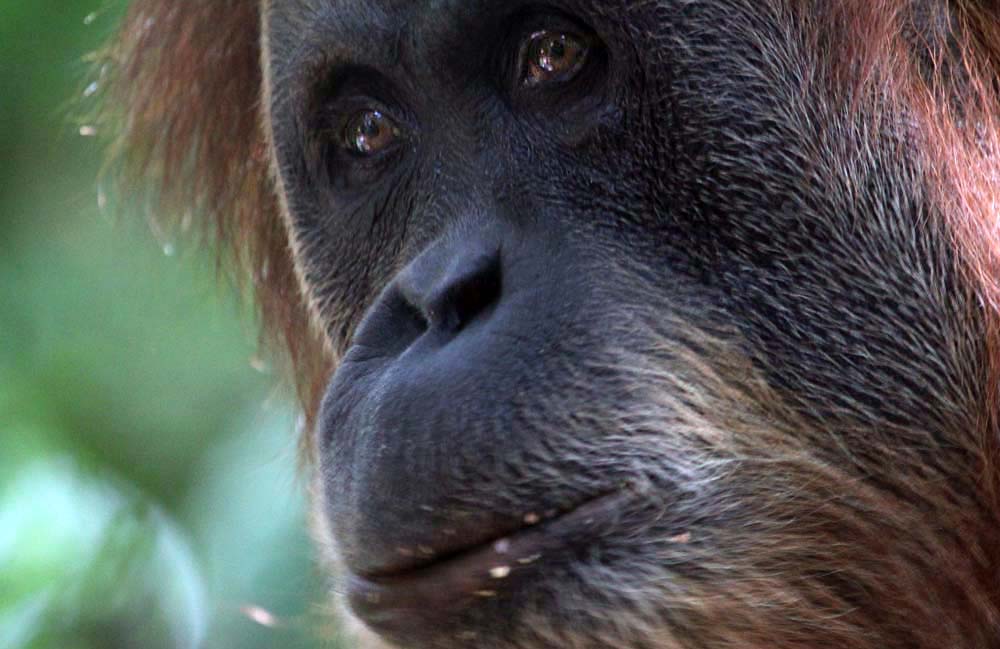 Keep paying to see me in the rainforest, and me and my friends will live longer!
Search this website and google:

---