Wanamalu Trail,
Francois Peron National Park

Shark Bay, western Australia
An easy but pretty walk along the top of the coast red sand dunes of Shark Bay.

personal experience
I have done this walk (or various versions of it) while a guide, lecturer or expedition leader for three different ships and two different expedition companies.
the area
Francois Peron national park is located in Shark Park, along the central part of the Western Australian coast. It is the peninsula that juts out opposite the mainland. It is named after Peron who was one of the most important naturalists to visit Australia in the early days of European exploration. He was working as Zoologist on board the French expedition of explorer Baudin around Australia that included western Australia in 1801 and 1803. After European settlement, the area of the current national park was mostly a sheep station.
the walk
The trail can begin at either car park at both ends of the walk. At the Skipjack Point end, there is an easy boardwalk down to a great viewpoint with several platforms looking over the ocean. From here you can continue along the top of sand dunes for about a kilometre and a half to Cape Peron, with long wide beaches on either side, and the other carpark with a basic toilet. The walk is relatively flat, although you are walking on soft sand and it can get hot. On the way back you can walk along the beach for much of the return and then cut up on a trail back up to the top of the dunes.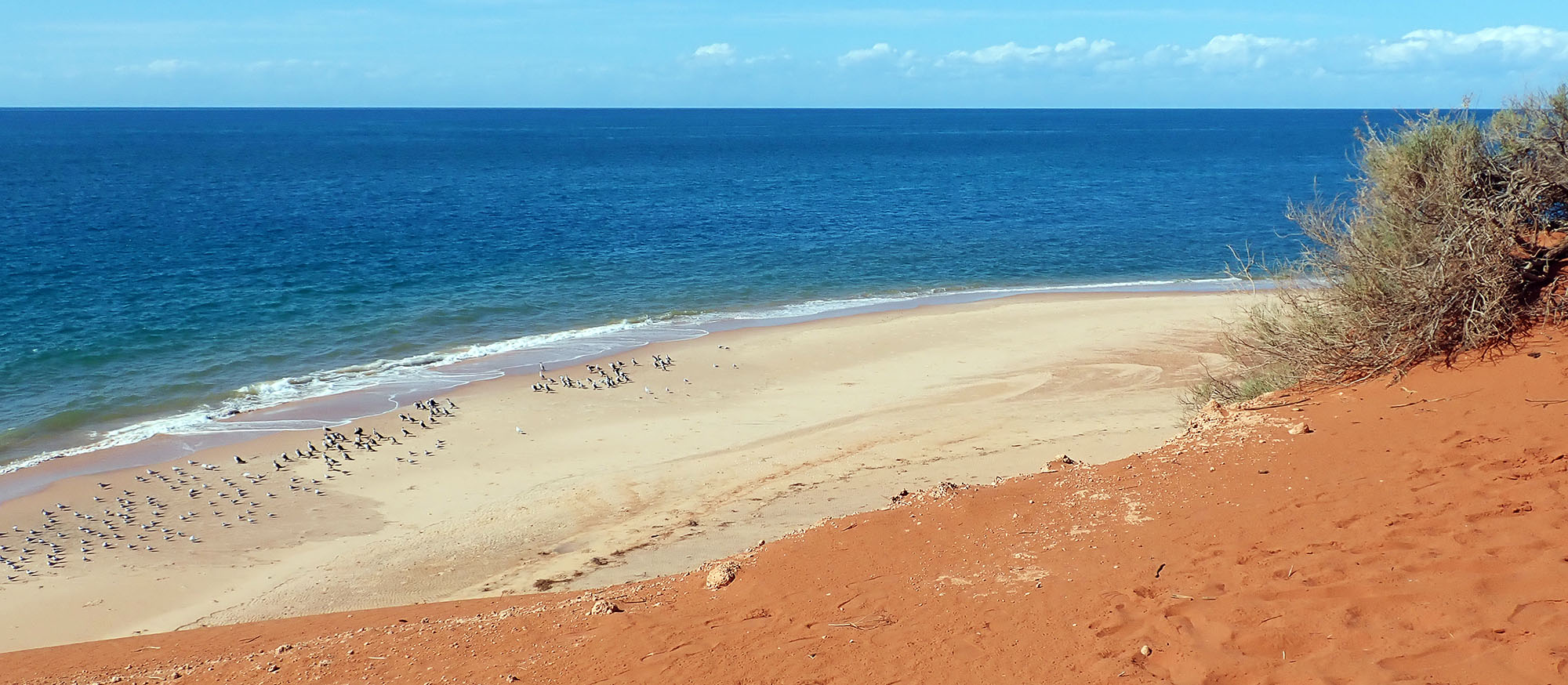 birds enjoying a beach, from the red cliffs of Francois Peron national park
the nature and wildlife
If you stay at the viewpoints looking over the water for at least half an hour or so, you should see cormorants, sharks, rays, turtles and maybe dugongs. 

As with much of the southern half of Western Australia, there is a great variety of colourful flowers, including...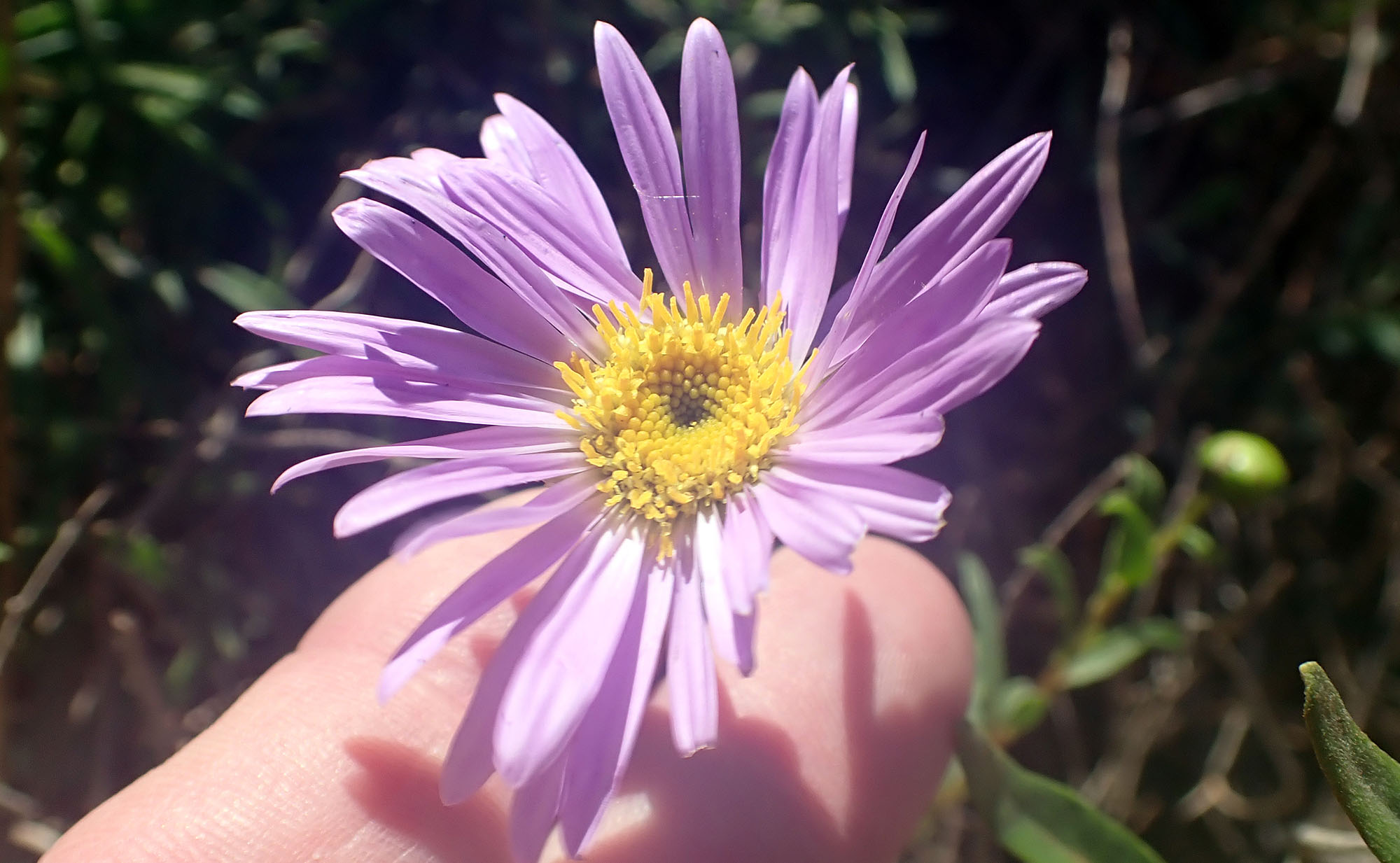 Shark Bay Daisy
Calandinia Parakeelya
There is a range of bush and shore birds to be seen.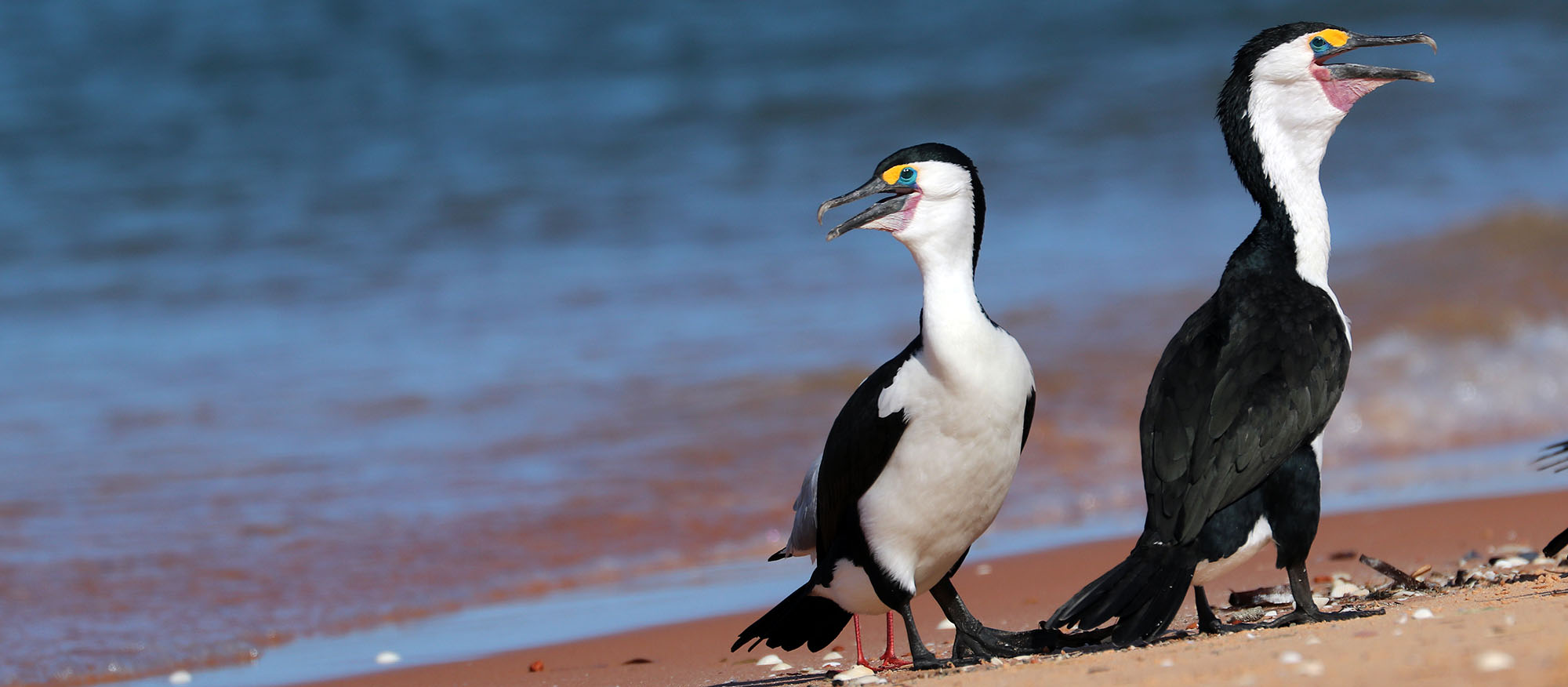 If you get lucky you might even see an Echidna...or two?

And on the beach keep an eye out for the stunning Ocypode convexa, the 'Golden Ghost Crab'.
access
Much of Francois Peron national park is accessible only via a 4WDrive. I have visited the walk while on expedition ships, an easier way to get there!
Search this website and google:

---