Talbot Bay
Kimberley, Australia.
The bay outside and around the Horizontal Falls is Talbot Bay an area of great scenic beauty.

personal experience...
I have explored Talbot Bay every dry season since 2004, on 5 different ships. It is a wonderful spot for zodiac cruising and I never get tired of the views...

general
The area adjacent to the more famous horizontal waterfalls is exceptionally scenic and goes back quite a way. The small bays also include Cyclone Bay, an area with a few fuel barges, and that offers protection from bad weather for small boats.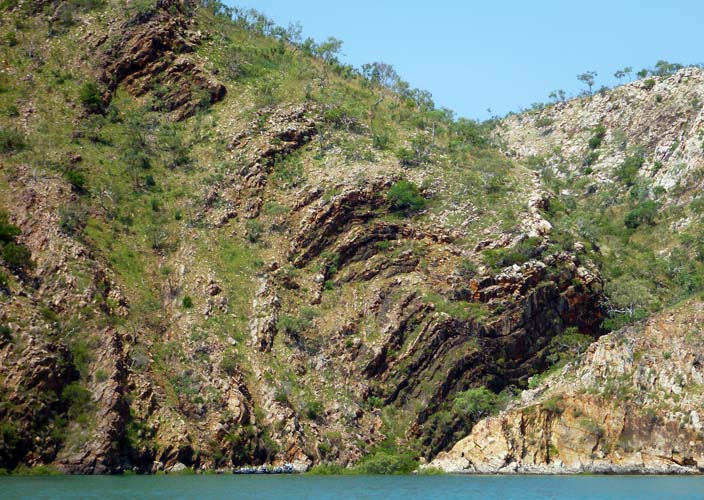 The twisted rocks represent an orogenous zone, not an erogenous zone (Damon Ramsey)
geology
The main reason to check this out is for the spectacular geology. While much of the Kimberley coastline is made up of horizontal layers, the Talbot Bay region is in an area where there has been considerable twisting and buckling; the layers are folded up into synclines and anticlines, and sometimes they are moved so far up they are almost vertical.
wildlife...
There are often widespread birds such as Brahminy Kites, and also...
the beautiful Azure Kingfisher (Damon Ramsey)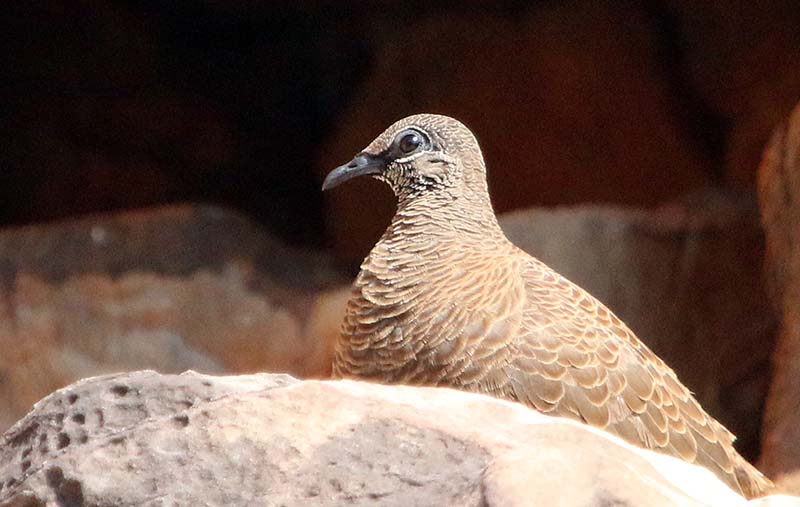 White-Quilled Rock Pigeons (endemic to the rocky escarpment country of the north-west)...
There are often good views of Short-eared Rock wallabies. There are also several crocodiles that live in the area.
The area has been found to be surprisingly rich in coral reef species,  with corals found growing at 20 metres depth in turbid water. This comes as a surprise to marine biologists that have traditionally thought that a high diversity and abundance of coral was only likely in clear water.
Various fish can be seen, such as Batfish, that are relatively tame in Cyclone bay. One of the bigger fish regularly seen are the Tawny Nurse Sharks; ghost-pale and large sharks that are attracted to the back of anchoring ships; they are harmless...
Tawny Nurse Sharks
access
The good expedition and small cruise ships which go to the Horizontal Falls, also explore the backwaters of Talbot Bay in their tenders. Companies doing good expedition style trips there include Coral Expeditions and APT/Noble Caledonia and Silver Sea.

Search this website and google:

---