Murchison Falls cruise
Victoria Nile River, Murchison Falls National Park, Uganda
Murchison Falls cruise is a great scenic and wildlife cruise along the Victoria Nile River...
personal experience
I joined this cruise while staying in Murchison Falls National Park for 6 days in October 2019. 
the cruises
There are various cruises offered by a few different operators on the river. The boat cruises usually offer pick ups from both sides of the river. There are sunset cruises, fishing cruises, down river cruises to the delta into Lake Albert, and cruises to the falls. However, be aware that if you are independent, they won't not run a cruise unless there are enough numbers. The most popular cruise is the one that goes up river to the falls. It leaves at different times of the day; the afternoon ones will have the light behind you, are are thus better for looking at the falls.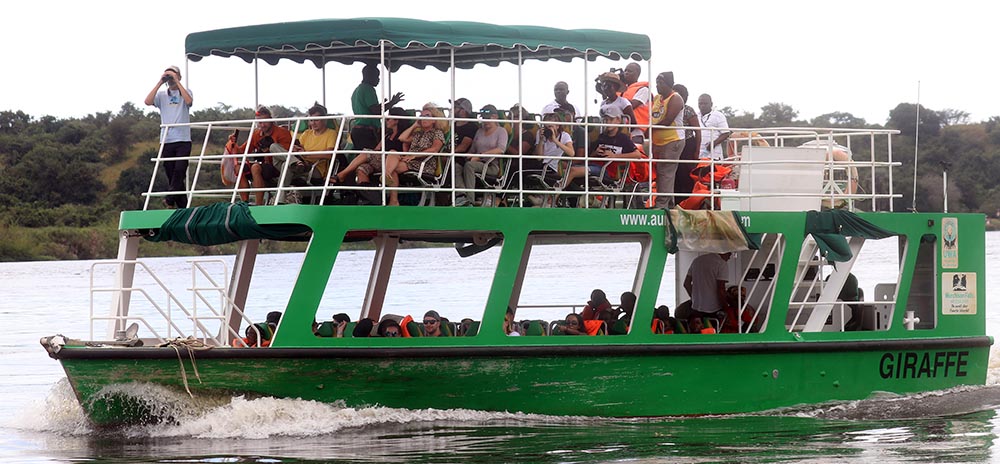 the falls
Although you can drive on the southern side of the river to a lookout and visit the falls, it is a long and bumpy trip. Most people join the boat cruise to see the waterfall. The boat is travelling up a section of the Nile River, the longest river in the world, which crosses the African continent from the centre to the north. Here at Murchison Falls it squeezes through a relatively narrow gap of some 7 metres.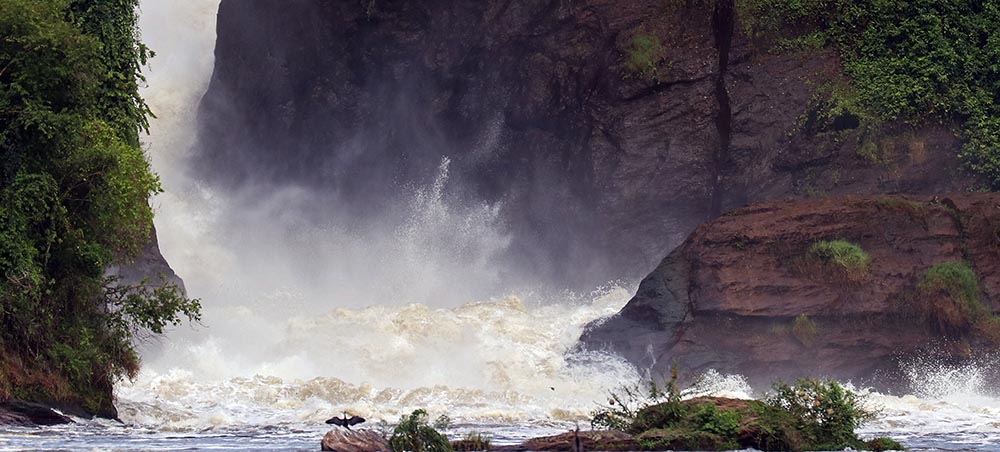 wildlife
Any cruise will also have good wildlife along the river.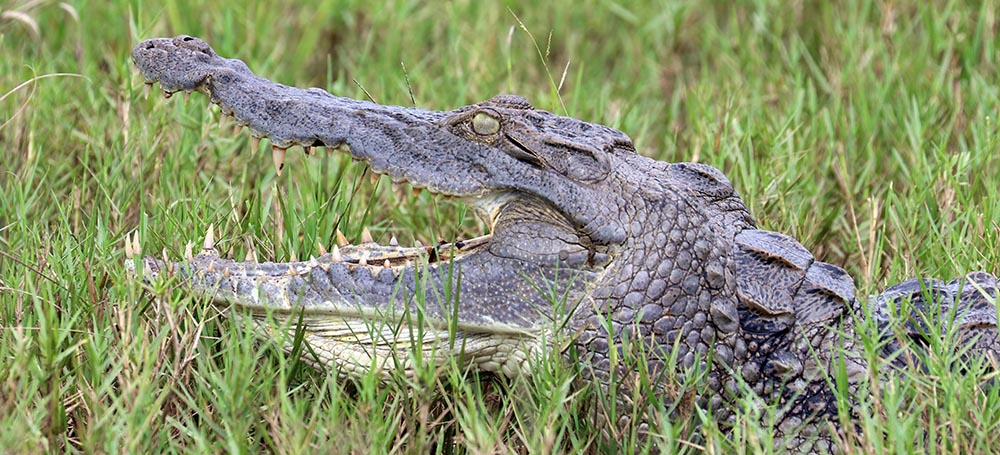 Nile Crocodile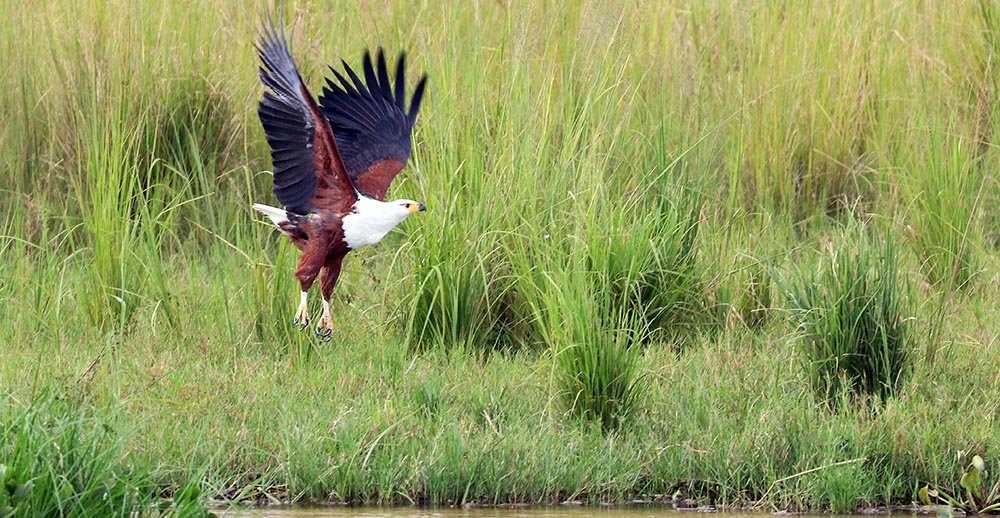 African Fish Eagle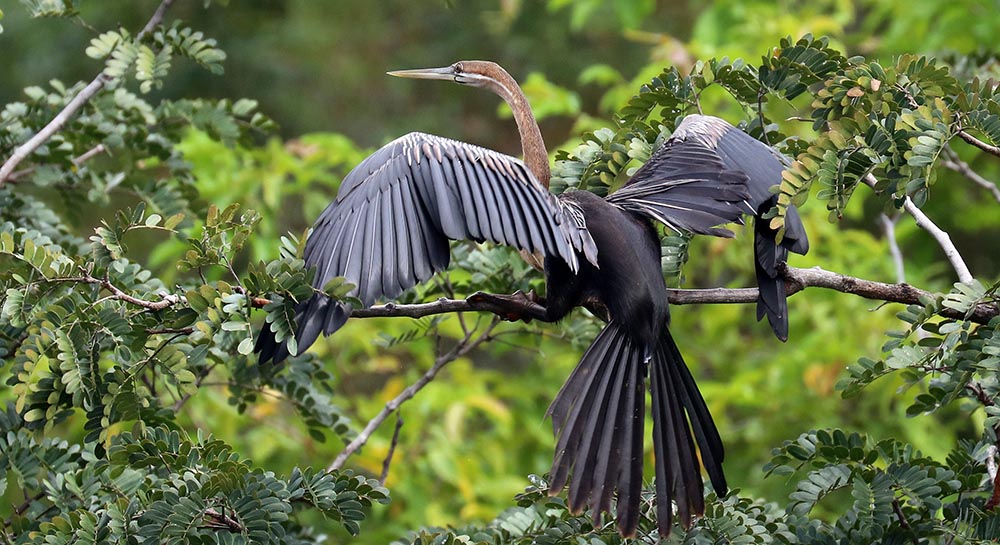 African Darter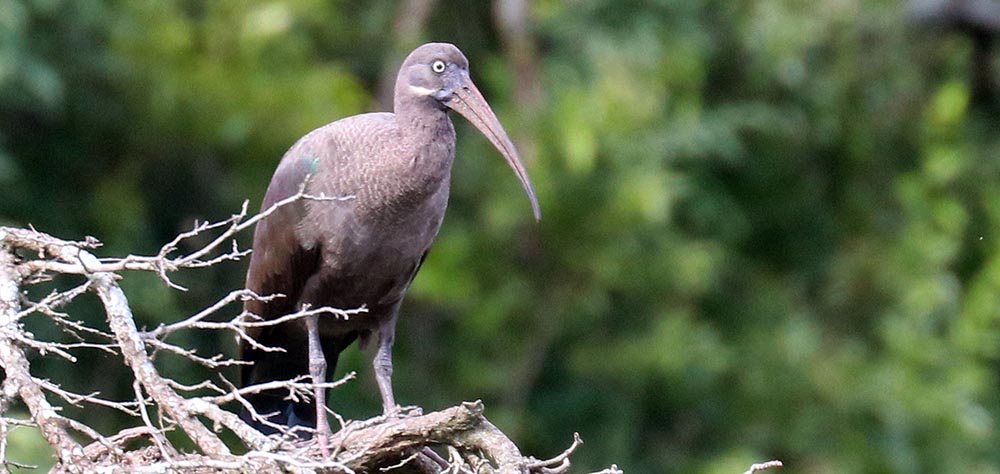 Hadada Ibis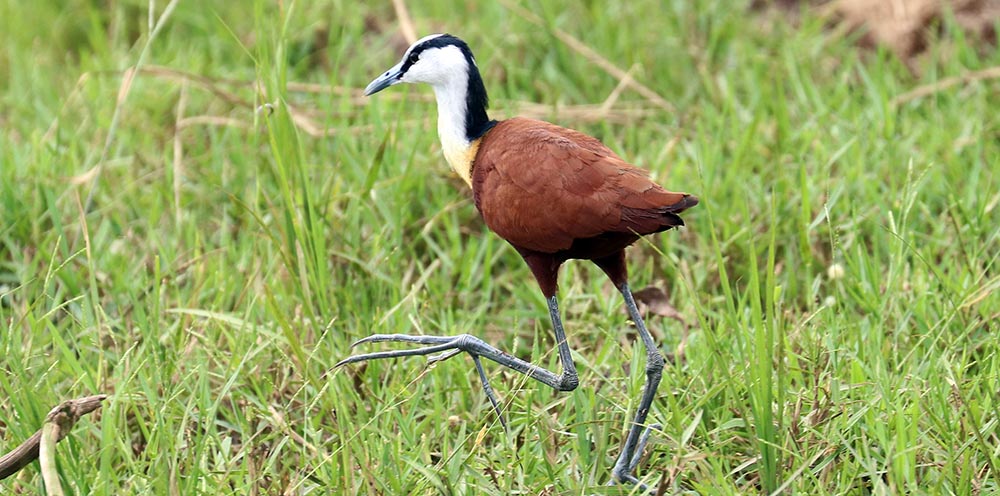 African Jacana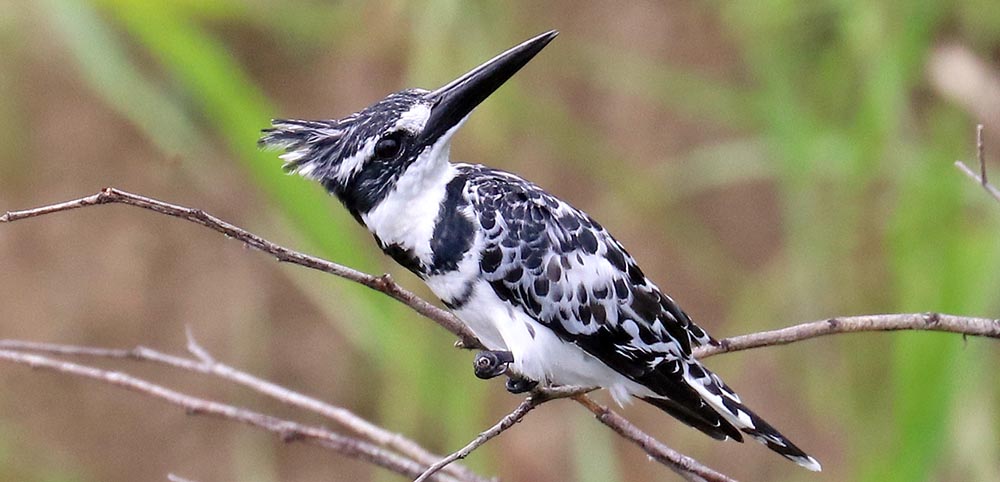 African Pied Kingfisher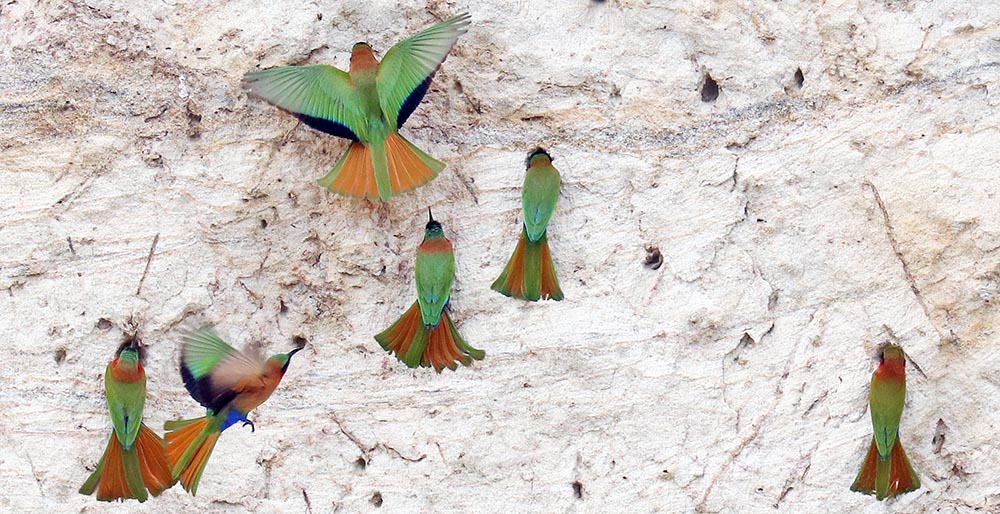 Red-throated Bee-eaters nesting on cliffs along the river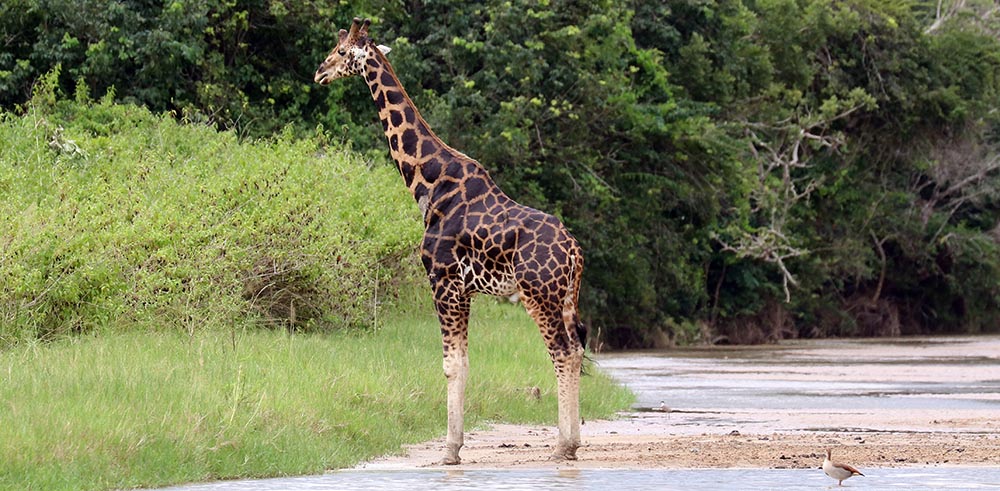 Giraffe

Hippo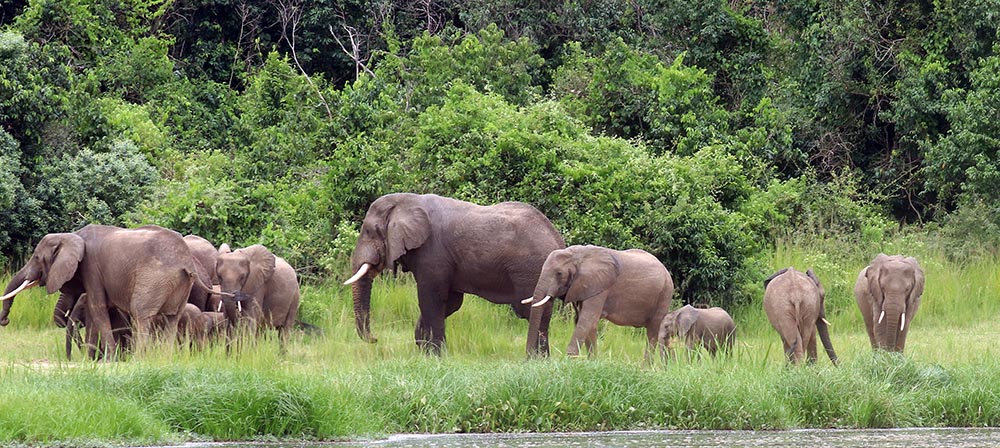 African Elephant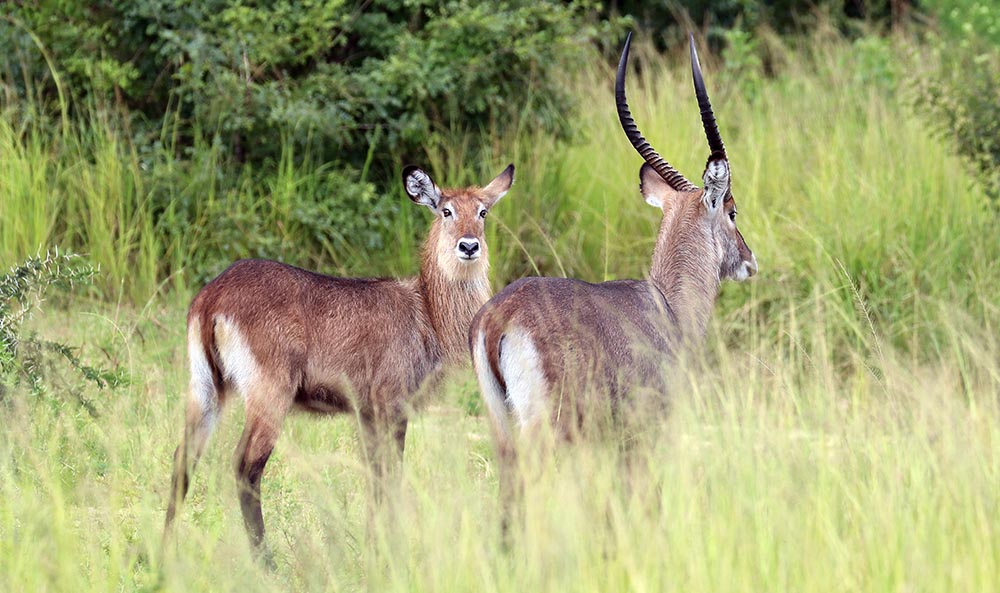 Defassa Waterbuck
Search this website and google:

---