Our Jungle House
Thailand
Probably the nicest place to stay at Khao Sok National Park.

Personal experience
I stayed here in mid 2013, in two different rooms.

the lodge
This accommodation is one of the more remote of the cluster of hotels just outside Khao Sok National Park. Although this still only means a 20 minute walk from the entrance. Of all the lodges, this place has the best surroundings, with jungle, a freshwater creek, and a massive limestone cliff dominating the grounds. Most of the self contained cottages are near or right on the river. The views along the river are beautiful...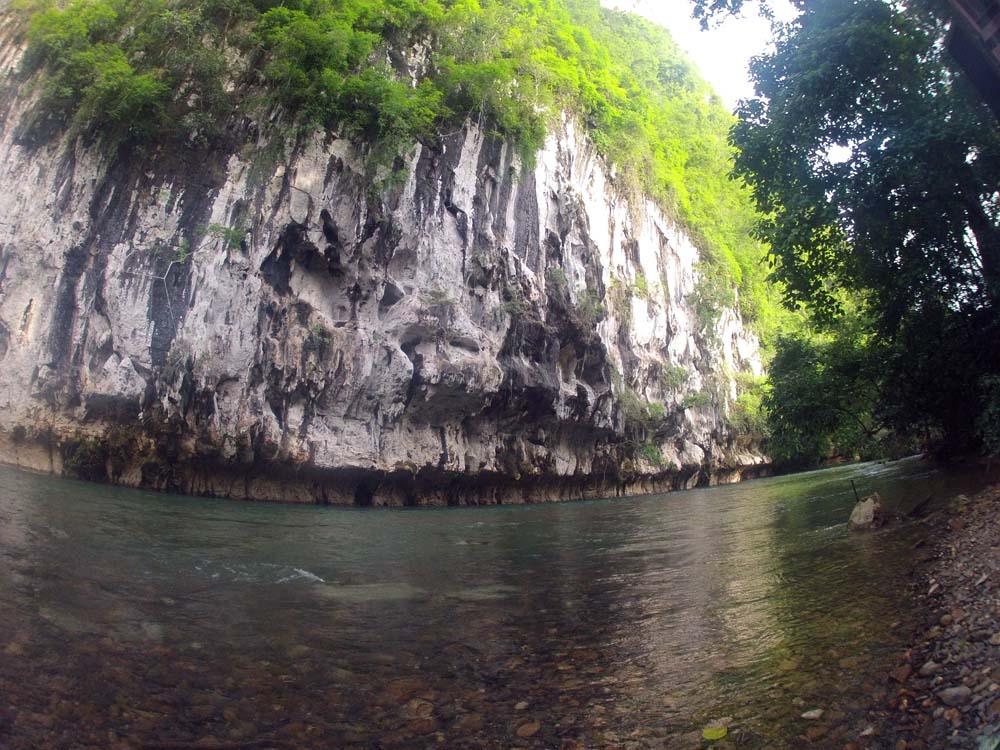 the limestone cliffs along the river opposite the cabins (Damon Ramsey)
nature and wildlife
The restaurant is located near the river, and gives great views of Crimson Sunbirds and (Little) Spiderhunters pollinating the banana plants. Great to set up and wait and get good shots. Don't be like me, but use a tripod!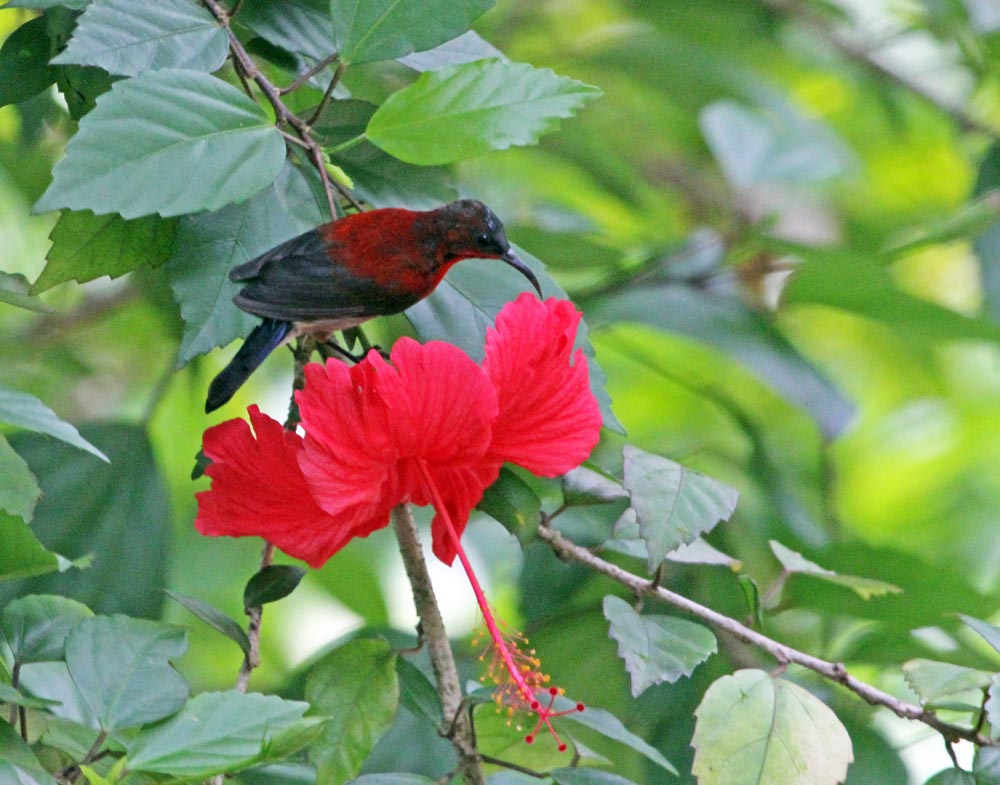 'Crimson Sunbird', Thailand, (Image by Damon Ramsey.)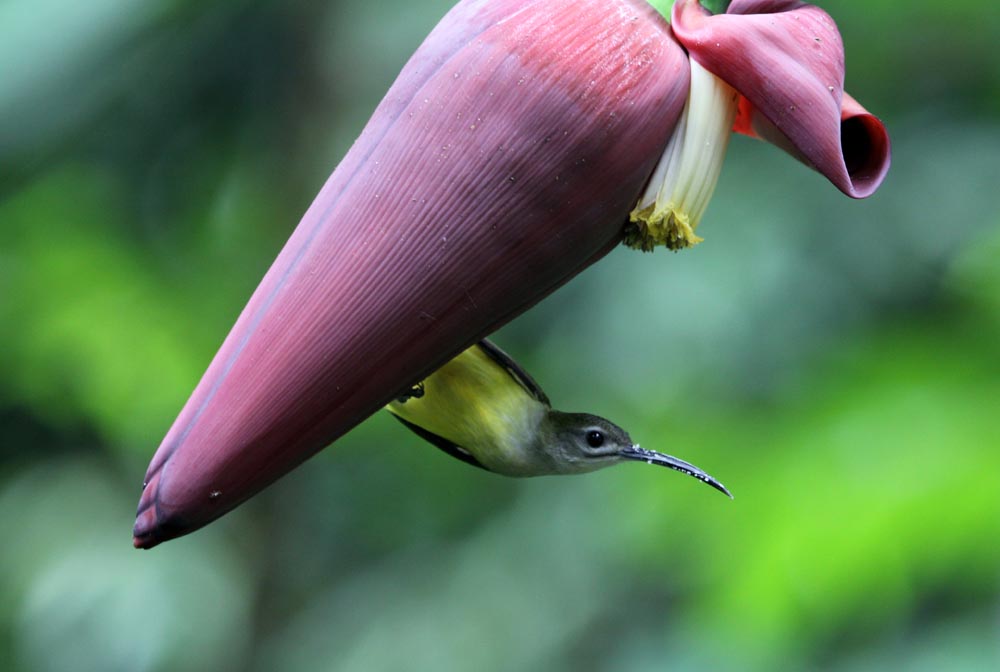 'Little Spiderhunter', by Damon Ramsey
There are also several of dragons to be seen, including Draco gliding lizards.
The river itself is used by tourists bouncing past in inner tubes. The banks are dominated by beautiful red and flakey-barked Dillenia trees, and there are many butterflies and dragonflies around...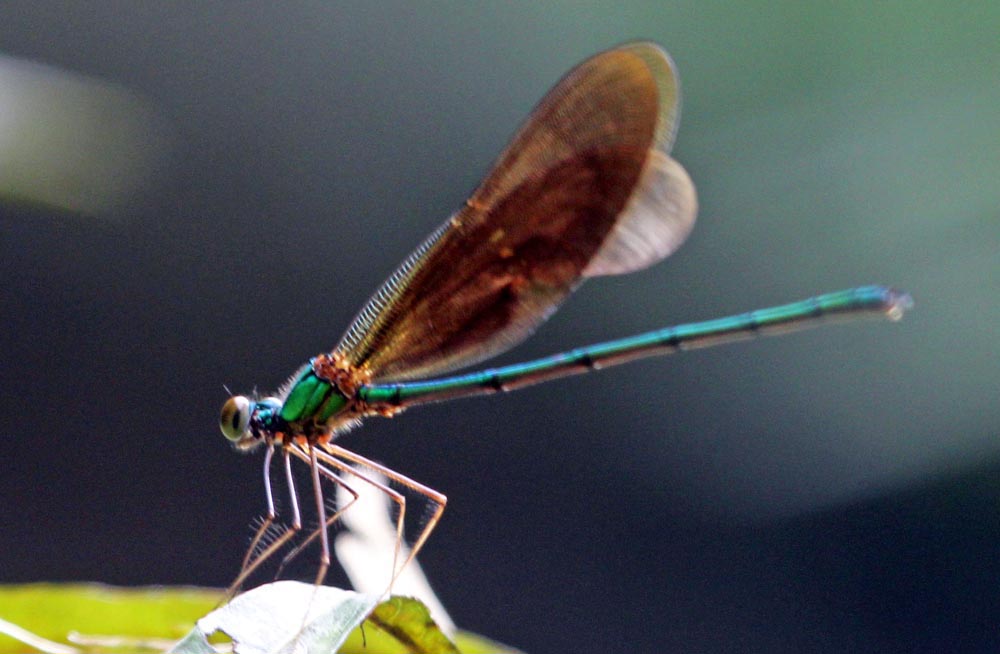 dragonfly (Damon Ramsey)
The river provides good frogging at night, as does the seasonal pond just outside the entrance to the lodge.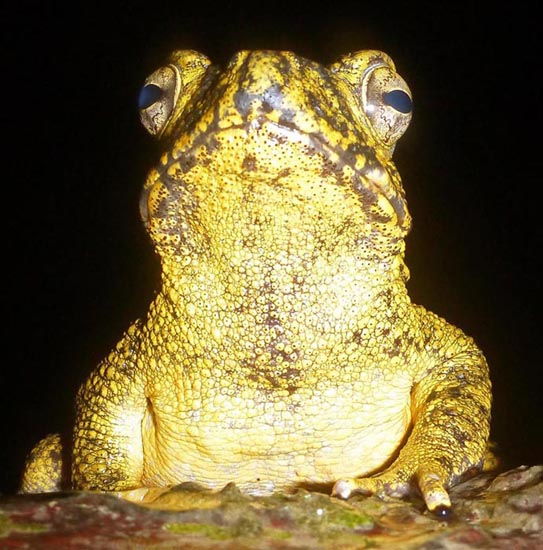 These 'Giant River Toad' are indeed giant toads. And they live along rivers (Damon Ramsey).
Walking around the lodge at night is quite productive. Even walking from my room to the restaurant I was repeatedly distracted by insects and spiders, especially at night.

the road to the park
The road back into the village and to the park entrance can be productive. There are mammals (squirrels and macaques), as well as plants and insects.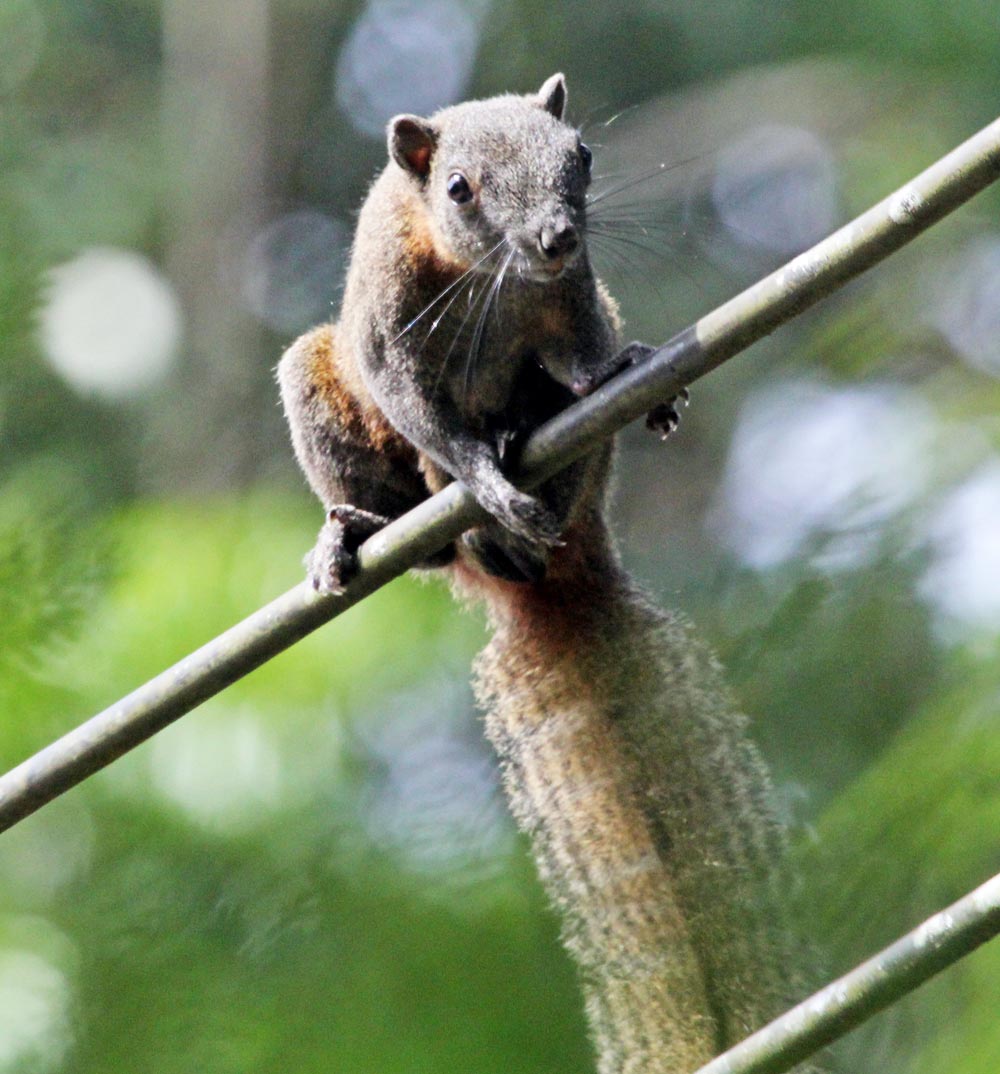 Pallas's Squirrel (Damon Ramsey)
There are various birds (Oriental Cuckoo, Oriental Magpie Robin, Coucal) and lizards.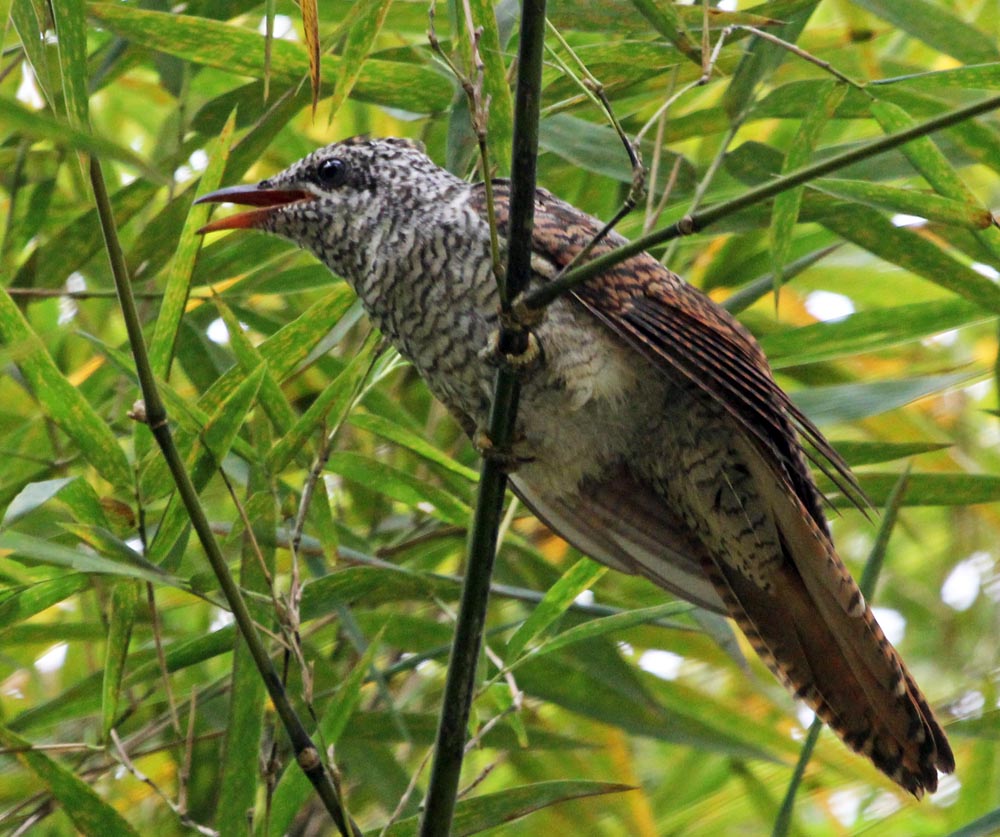 Oriental Cuckoo (Damon Ramsey)
'Green Crested Lizard' (Damon Ramsey)
If you want to check out their website for more information...
Search this website and google:

---