Bellavista Cloud Forest Lodge
Equador.
One of the most pleasant, best value and species rich lodges in Ecuador.
Personal experience...
I stayed here for 4 days and 3 nights in October of 2015.
Access
Because Ecuador is a small country, everything is pretty much within a day's travel of the capital Quito. Mindo is the closest main town to the lodge. To get to Mindo you can take a bus or get a private car from Quito, which takes 2-3 hours.
If you have photographic gear and heavy reference books like I do, consider a private car, as there has been reports of theft on the buses between Quito and Mindo. And if you do that, you may as well go all the way directly to the lodge from Quito, as Mindo is past the lodge.   
the lodge...
The food is great value, and the rooms are very good. But you will probably spend little time in your room!
As with many of these sorts of places, the best wildlife is often on the grounds of the lodge. The small reception area has a bar and seats, and is just opposite a series of hummingbird feeders. The restaurant is further in and higher up and sighting are common while having breakfast. Outside of the restaurant there is a great place to sit on in the open with a fantastic view of the valley. There is also a feeding station for mammals (such as Olingo) in the trees near the walkway to the restaurant. These small mammals can turn up at any time at night, so check it out before and after dinner, although they are shy.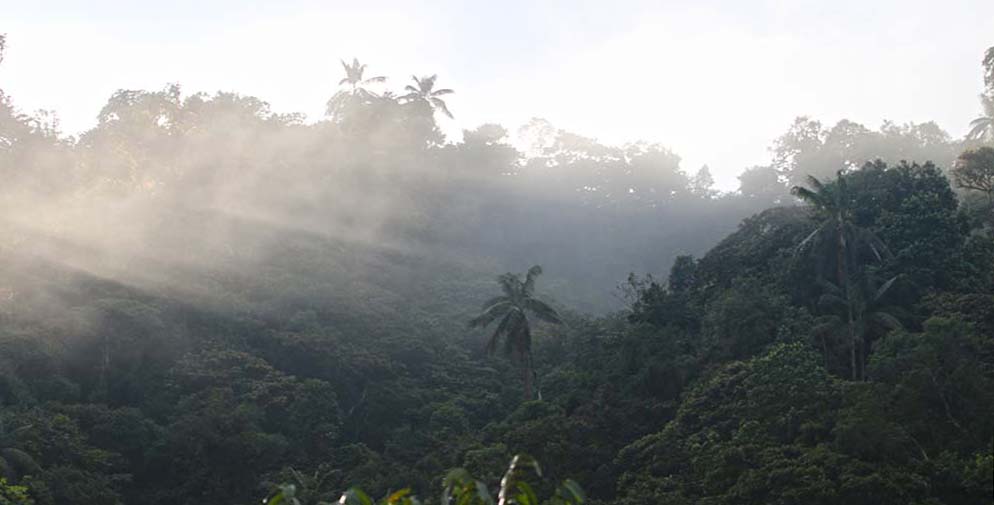 Activities
There are many things to do here.
There is a very large system of walking tracks of various levels that criss-cross the small roads at various points. As the road represents the edge of the rainforest, there are many birds, insects and flowers to be seen. There are many species to be seen just around the lodge, even around the restaurant.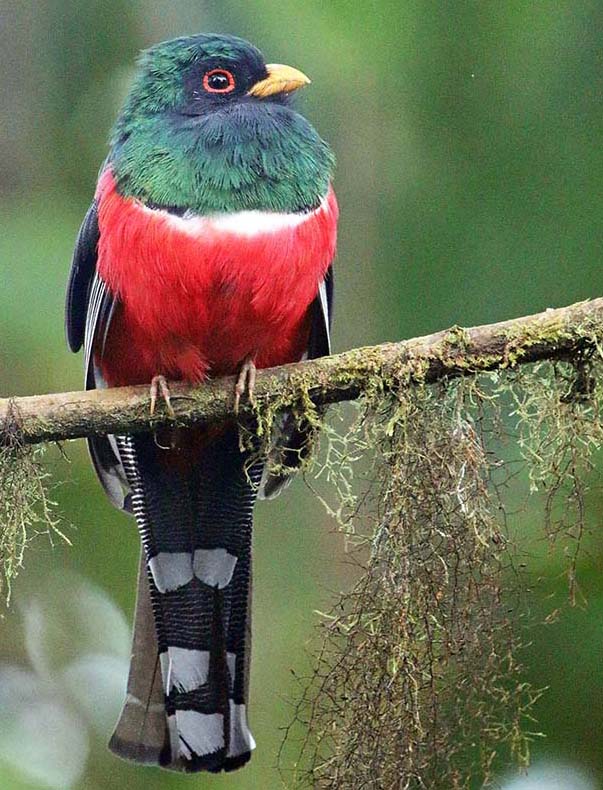 Masked Trogon on a railing just outside the restaurant (Damon Ramsey)
There are many birds that visit the hummingbird feeders...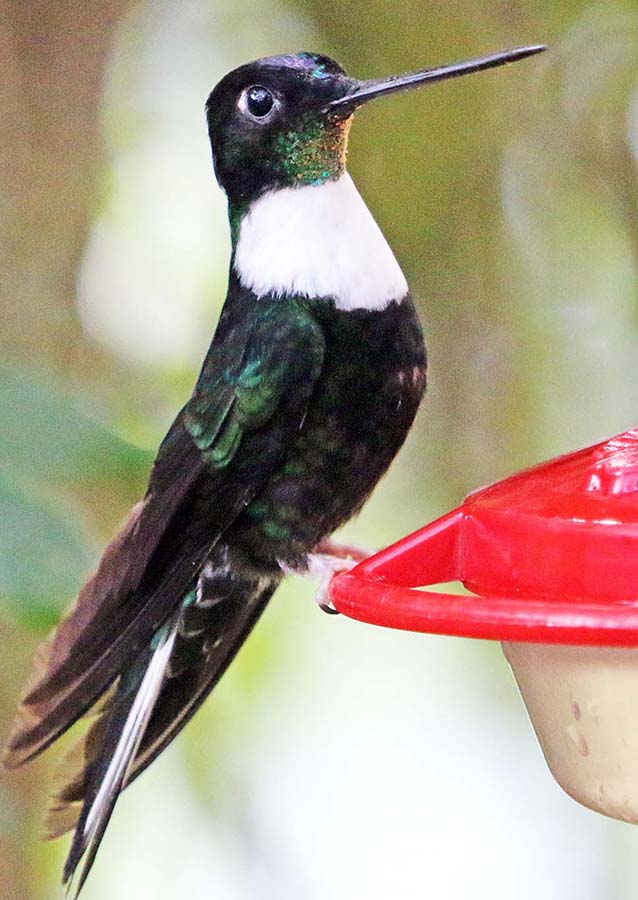 Collared Inca
There are several mammals that can potentially be seen. Western Red-tailed Squirrels are very common and easy to approach around the lodge. 
The staff also bananas put out in the canopy and at night these are visited by a species of Olingo.
Local guides...
There are also local guides, and for a small fee they lead you on the trails and roads outside the lodge. The guide I had was excellent and had great knowledge of birds and plants.
other tours
And there are three main tours that can be done away from the lodge; the Cock of the Rock and Antbird feeding, the Umbrella Bird lek, and the Oilbird caves (the latter two tours I did not have time to do). Of course the main activity here is wildlife watching, particularly birds.  

Search this website and google:

---