Iguazu Falls
Brazil & Argentina
personal experience
I visited Iguazu Falls as part of trip around Brazil in 2014.
the falls
Iguazu Falls has various spellings, including Iguassu Falls, or Iguacu Falls. They are a spectacular series of waterfalls in southern Brazil/northern Argentina. They are not the highest falls in the world, but they are very wide and spread out over a large area. Subsequently, it is difficult to get good photographs that encompass all of the Iguazu Falls. In terms of nature and wildlife, it is surrounded by beautiful Atlantic rainforest.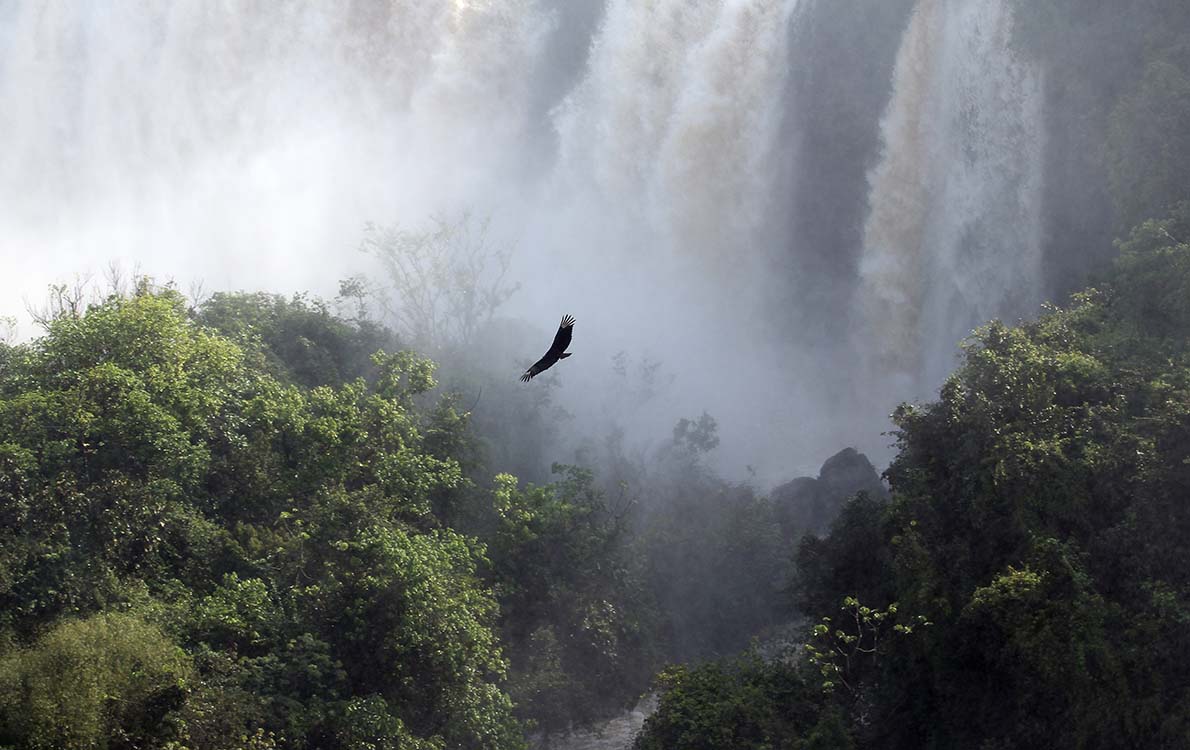 the walks
There is a nice range of tracks to explore in and around the rainforest. To get to the waterfall on the Brazillian side,, most people take the bus (included in entry ticket) the from the main entrance. You can get on and off the bus at various points. You can also walk the main road back from the waterfall to the main entrance.
wildlife
There are some birds in forest, and coatimundis hang around the shop/cafe areas. But probably the most obvious wildlife are the butterflies. I think I saw more butterflies here in a short time period and in a smaller area than anywhere else on the planet...

butterfly mudpuddling, Iguazu Falls (Damon Ramsey).
access and accommodation
Brazil in general is a little pricier than other parts of South America, and Iguazu Falls isn't a budget destination.
There are flights from Rio to Iguazu Falls. It is a fair way to go, as it is halfway across the country. There are various accomodations around the area of the falls. I stayed at Canzi Cataratas Hotel, because it was close to the falls entrance.  The falls can also be approached from the Argentina side (I did not do this). 
Search this website and google:

---