Horton Plains National Park
Sri Lanka
personal experience...
I explored this area in November 2016. For this national park, I was on a tour with Walk With Jith. 
activities
The main thing people do here is walk. In most national parks around Sri Lanka you are not allowed to walk around by yourself, as they claim there is danger from elephants and predators. Here, the main track is a circuit that includes the viewpoint of both 'Mini World's End' and 'Greater World's End'. If you are here just to see this view, you want to make sure you do it earlier in the morning. However, Horton Plains is also a good place to see plants and animals, many that are unique to the highlands.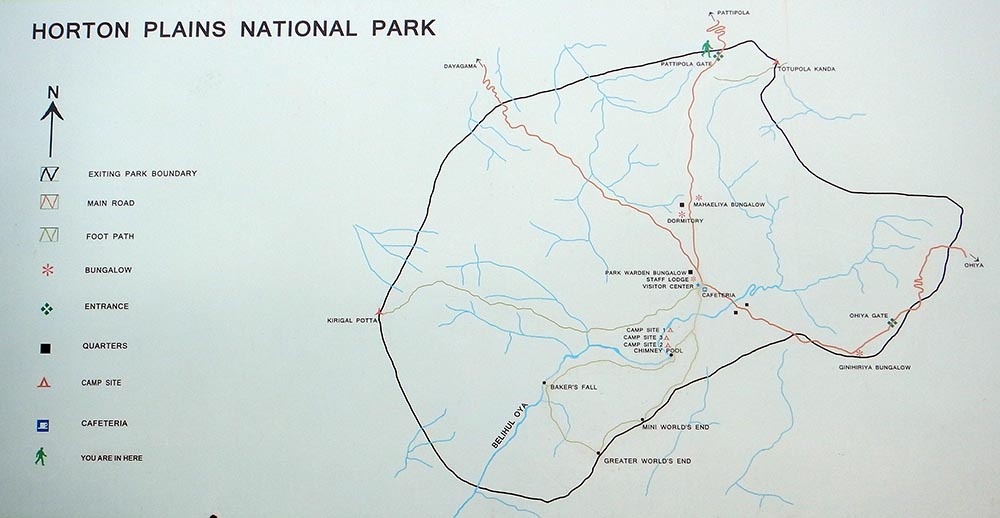 flora
The plateau of Horton Plains itself is mainly grassland. But on the way up to the park, the winding road goes through beautiful cloud forest. There are many rainforest plants and flowers to be seen here, as well as nice views and birds.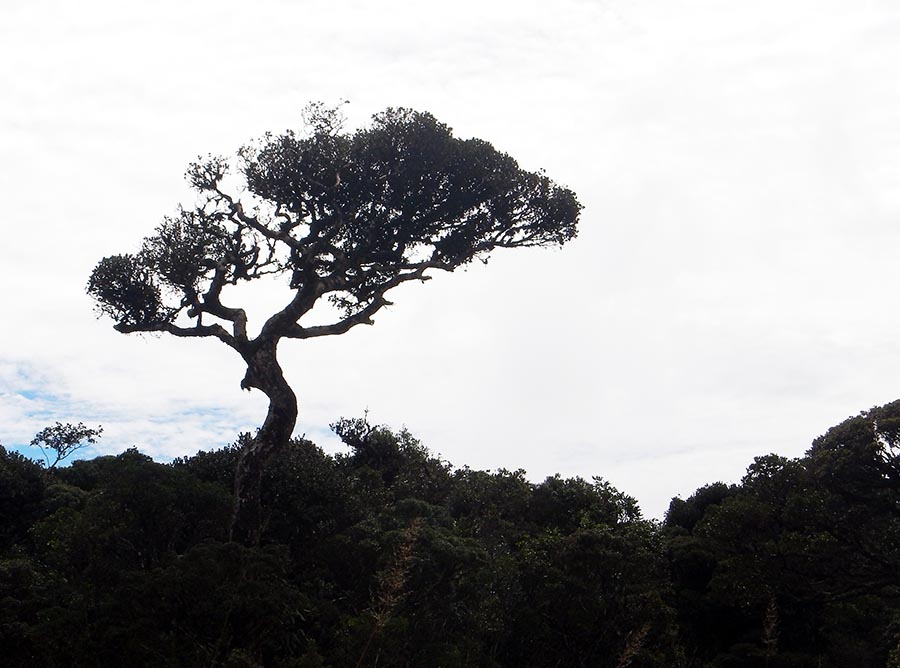 The most obvious species here is the Rhododendron arboreum, with it's large bright red flowers. It is often a stunted tree along the road and up on the plateau. In the morning, flocks of stamen-speckled 'Ceylon White-eyes' visit the flowers.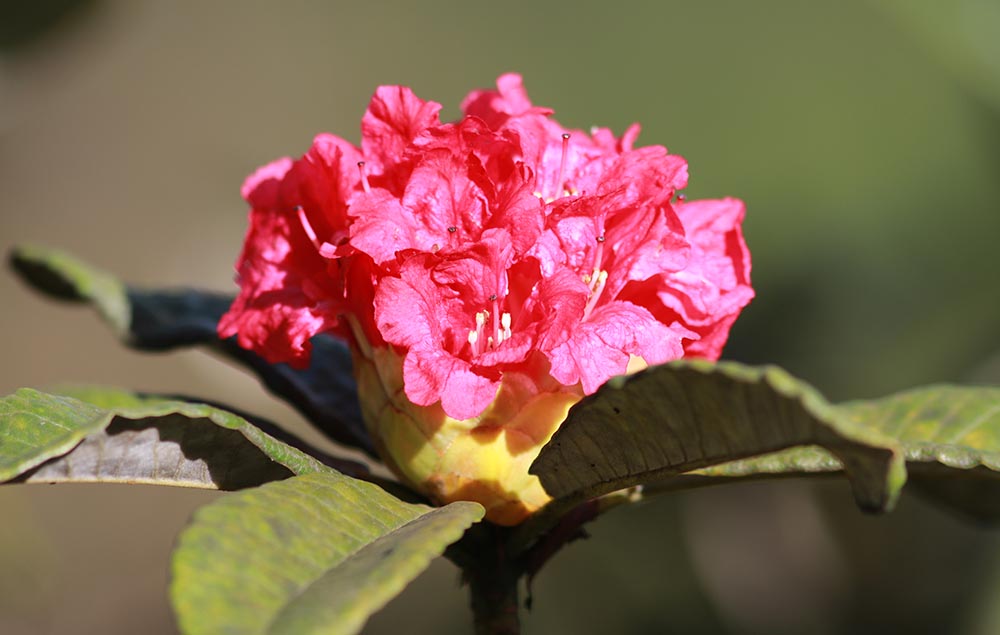 the bright flower of a Rhododendron arboreum.
reptiles
As with the rest of Sri Lanka, there are some great reptiles to be seen. The two species likely to be seen on the trails are both montane endemics. They are usually well hidden and resting on the vegetation, so it may be difficult to spot them unless you have a guide or you come across a group of people looking at them.The target species here is the 'Rhino-Horned Lizard' Ceratophora stoddartii. You'll recognize the species as they have a horn projecting from their snout. They often perch vertically on tree trunks. The other lizard that you might spot is the usually green 'Black-lipped Lizard' Calotes nigrilabris. It is usually seen perched horizontally on leaves.
wildlife
There are a number of birds that are higher altitude montane specialists, and Horton Plains and the winding access road is one of the best place to see them. Many of these species are also endemic to Sri Lanka. There are also some mammals to be seen here, such asi Sambar Deer (including some massive males), Mongoose, and Purple-faced Leaf Monkeys.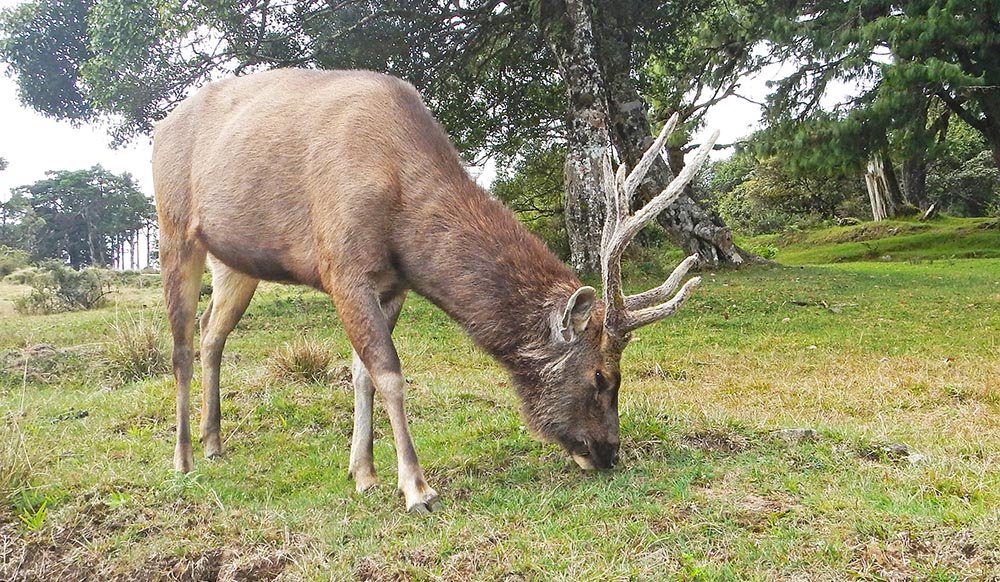 access
There doesn't seem to be any accommodation in or very close to the park, so everyone has to stay in and drive from the town of Nuwara Eliya. This is a highland town centred around a lake. There is a lot of accommodation here, but I haven't got any particular recommendations. (The town has a few sites that are known to birders, such as the city park and the rubbish tip just outside of town that turn up target species, but they are not particularly nice places, so I am not going to focus on them here). If you have not hired a car, then you will have to join a tour to get to Horton Plains. It is about an hour drive from Nuwara Eliya. 
Search this website and google:

---