Rajah Ampat
West Papua, Indonesia 
A remote area justly famous for it's pristine rainforest and reef.
personal experience
I have been lucky enough to visit different islands in this area many times with various ships over the last 10 years.
background
The name Rajah Ampat means 'Four Kings'. The main islands include Waigeo, Salawati, Misool, Batanta, and many smaller islands. They are located on the very north-western corner, off the 'head' of the bird that the island of New Guinea resembles, and is part of Indonesia. The area has been well known to SCUBA divers, but is now starting to increase in popularity with expedition ships, as it lends itself well to zodiac cruising (for scenery, plants and birds) and snorkelling (with it's drop offs and pleasant surroundings). It is a remote area, and unusually for Indonesia, is quiet and devoid of large populations of people. It remains underdeveloped, with historical and current fishing having had a fairly low impact.

scenery
The area is famous for its scenic beauty, a combination of uplifted limestone coast and islands, with clear water and coral reefs right below the cliffs. (But be aware, you are in the equatorial tropics, and it rains a lot...)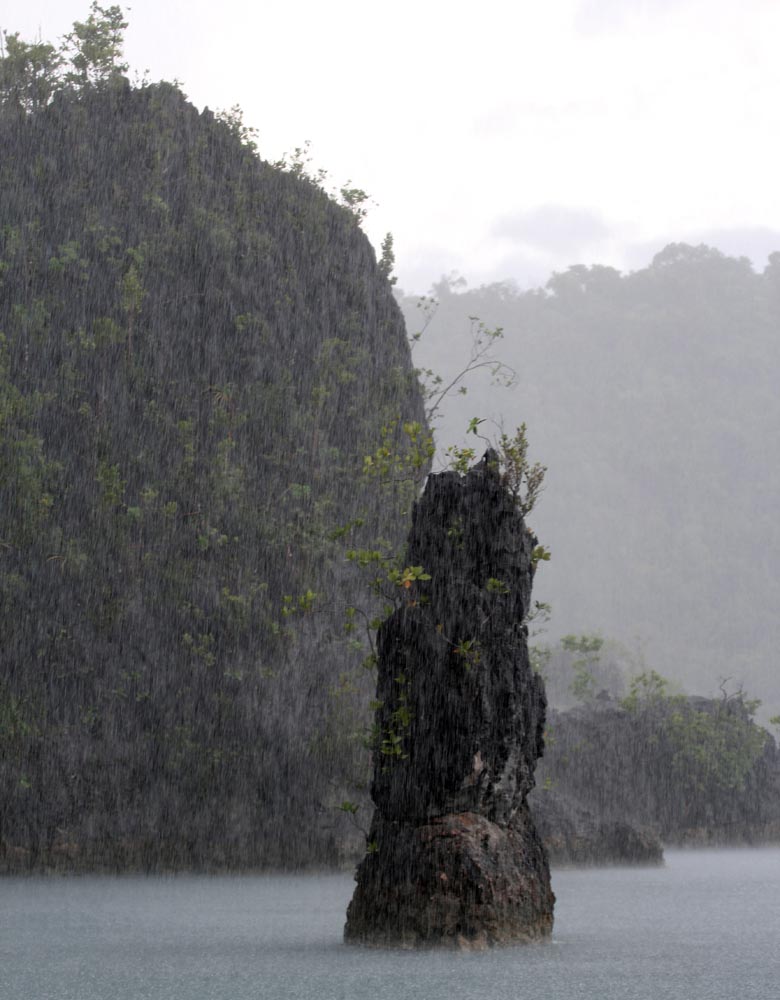 the dramatic scenery - and rain! - of Rajah Ampat (Damon Ramsey)
marine diversity...
It is also famous within biological circles for the highest recorded marine diversity on the planet. Because of this reputation, people with minimal underwater experience may not be that impressed, for many of the snorkelling sites are near land and may not be as crystal clear as offshore sites they have been to. However, if you have visited many sites and know your fish and invertebrates pretty well, you should notice lots of new species, especially small colourful fish you have not seen before (e.g.; some of the gobies).

coral reef invertebrates
As in many parts of New Guinea, because of the drop offs and currents, there is a high diversity of colourful creatures...

Sponges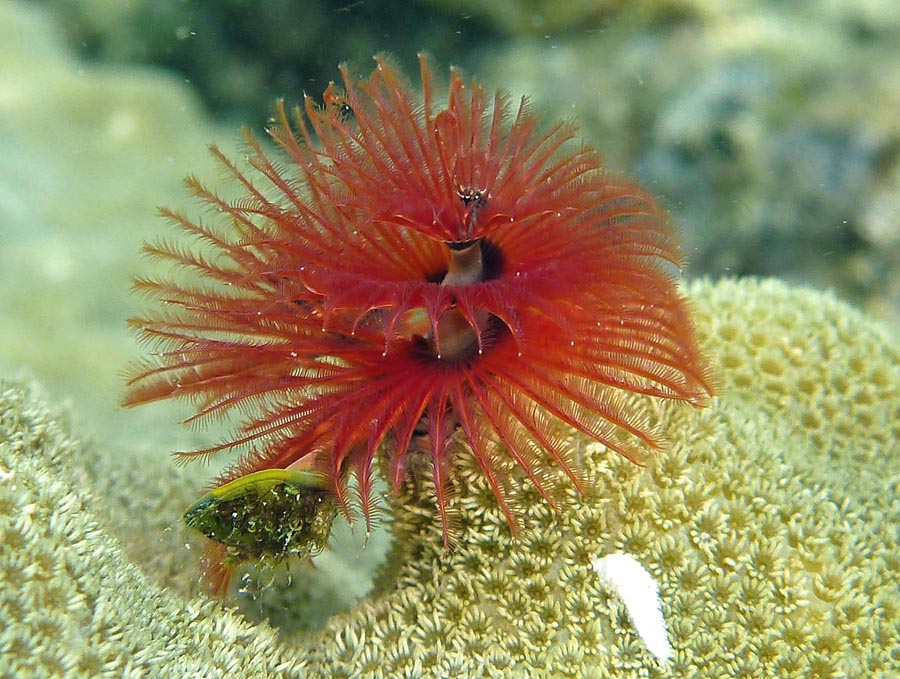 beautiful 'Christmas Tree' worms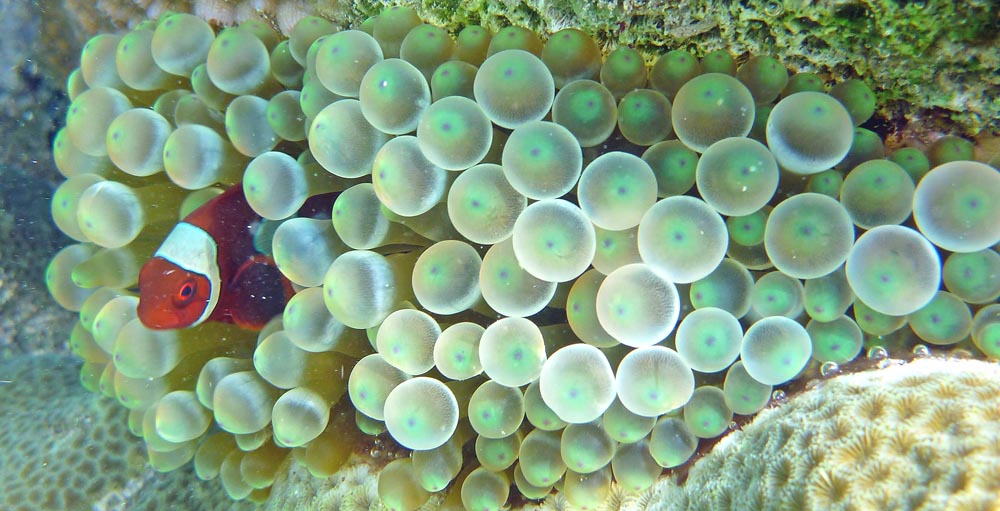 lots of anemonefish, or 'nemos'
other wildlife...
And on a few of the islands, such as Gam Island, it is possible to watch the 'Red Bird of Paradise'.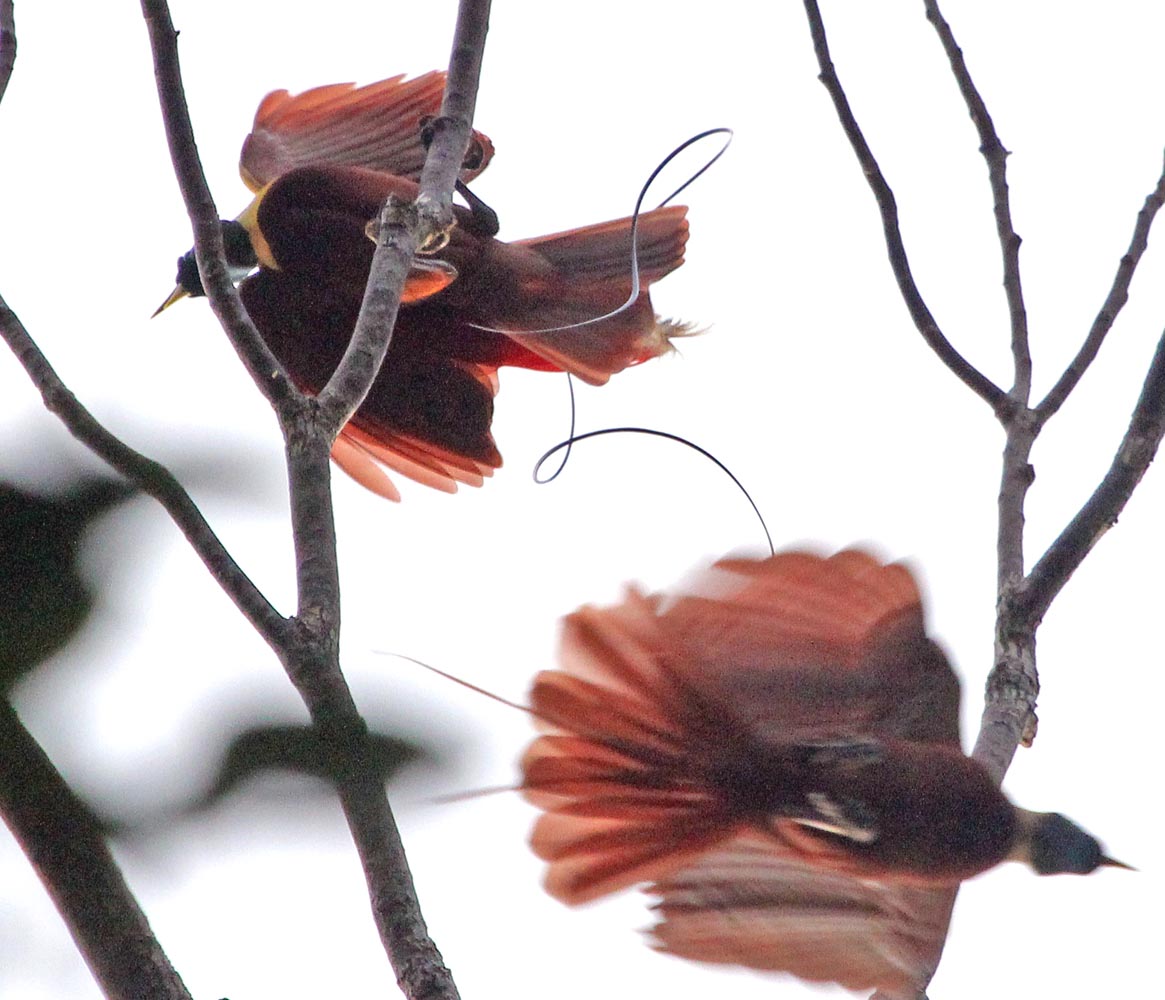 plants
When I was last there, there were at least 3 orchids in flower...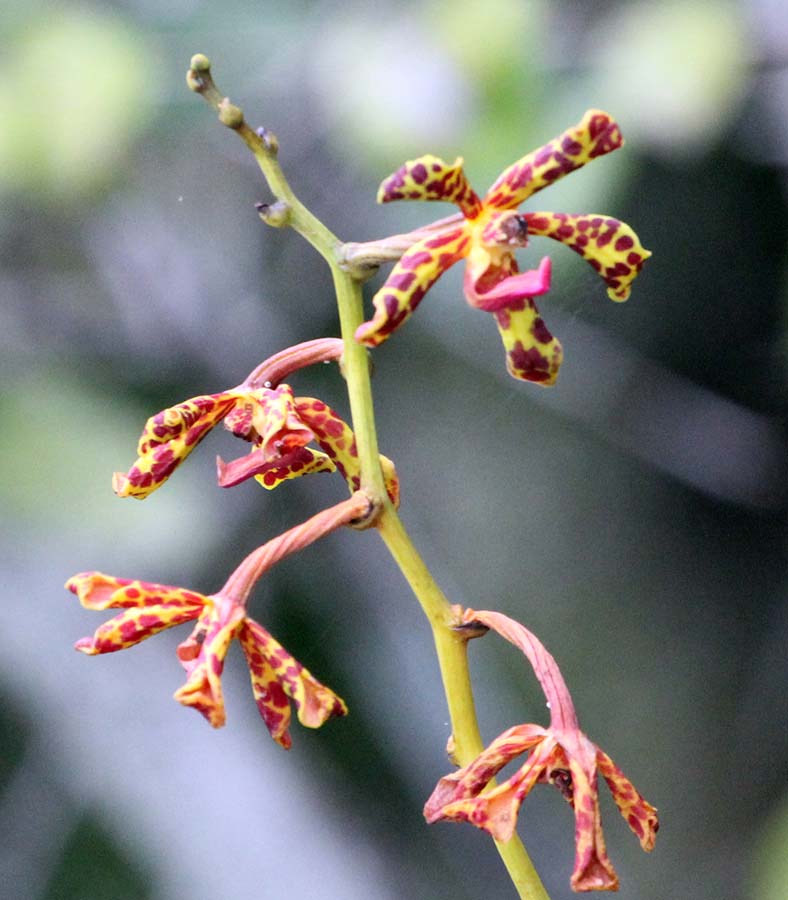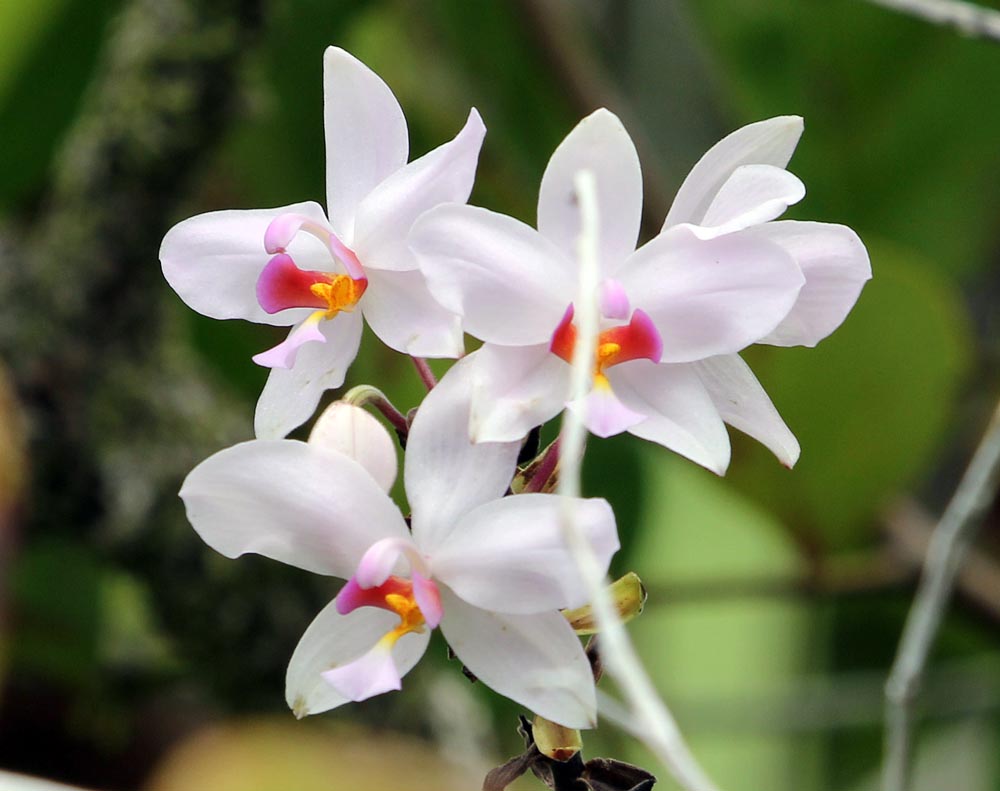 ---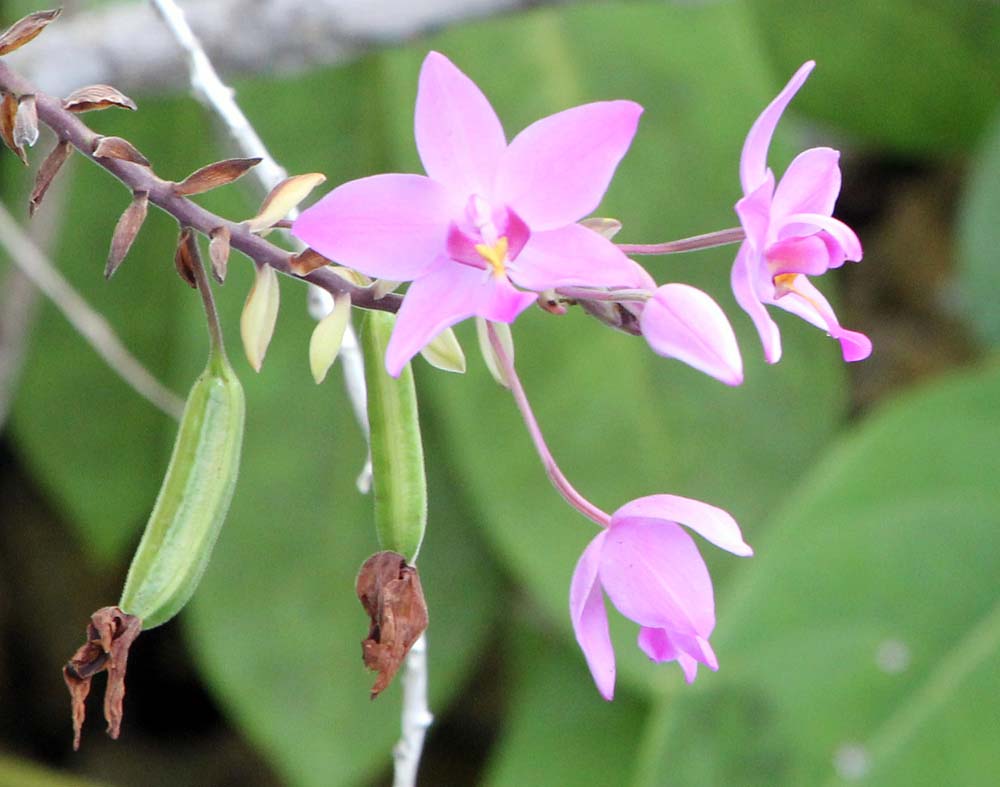 and the area is dominated by the spectacular MacArthur Palms...


Search this website and google:

---