Rwenzori Mountains National Park
Uganda
The Rwenzori Mountains National Park includes beautiful rainforest at cooler temperatures...
personal experience
I stayed in this area for two nights in October 2019.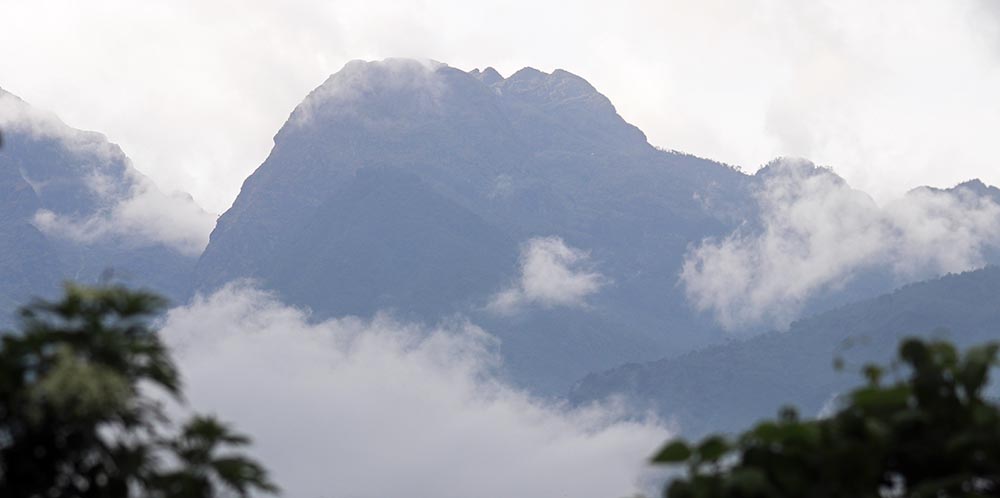 The Rwenzori mountains are also know as the 'mountains of the moon', and are one of the sources of the Nile. They are on the border of western Uganda and eastern Democratic Republic of Congo.
accommodation
There are several roads up to the base of the mountains, and several jumping off points for hikes into the national park and surrounding areas. I stayed at Ruboni Camp.
activities
There are various walks you can do into the national park. Many younger fitter people with time will attempt the multi-day hikes into the mountains. (I don't have any of those three qualities!). The main central circuit takes some 7 or 8 days,  and includes going up to Margarita peak at 5109 metres. The Mahoma trail loop takes three days, with it's highest point being 3515 metres. 
There are easier walks offered by the locals, including a 6 hour hike that provides great views of the mountain peaks There is also a village tour. I opted to do the easiest version of the nature walks, (which was still a muddy 3 hour challenge!); the main reason for me was to see some Chameleons...
chameleons
While there are many species of Chameleon across Africa, they can be rather hard to find. However, around Rwenzori the guides seem to be good at getting to know where these colourful lizards are. When I did my short rainforest hike, my guide found three different species.
Rwenzori Three-horned Chameleon
Side-striped Chameleon (Damon Ramsey)
the rainforest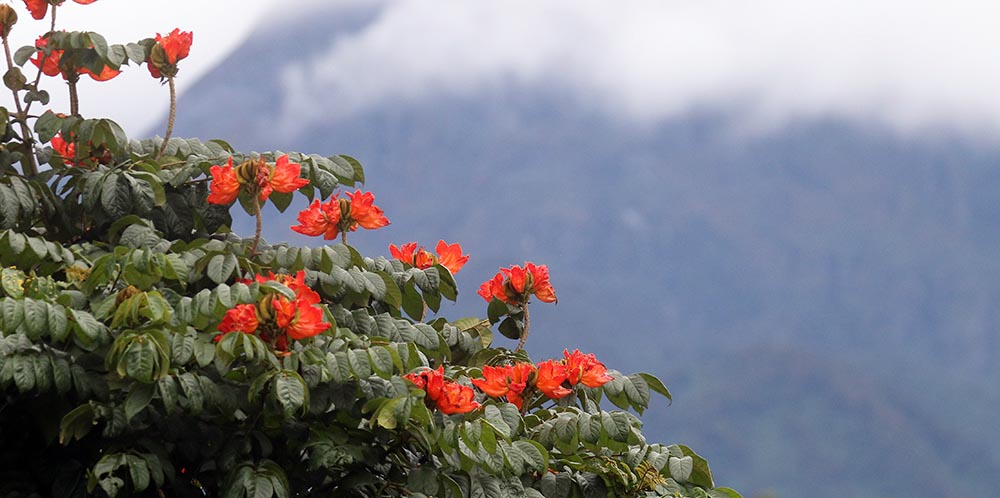 Spathodea campanulata, 'African Tulip Oak'
birds
include Dusky Crimsonwing, Bronze Sunbird and Black and White Mannikin.
Search this website and google:

---