search google and this website:
AUSTRALASIAN
Heathland 
(Kwongan & Wallum)
The botanically rich kwongan and other heathlands of southern Australia...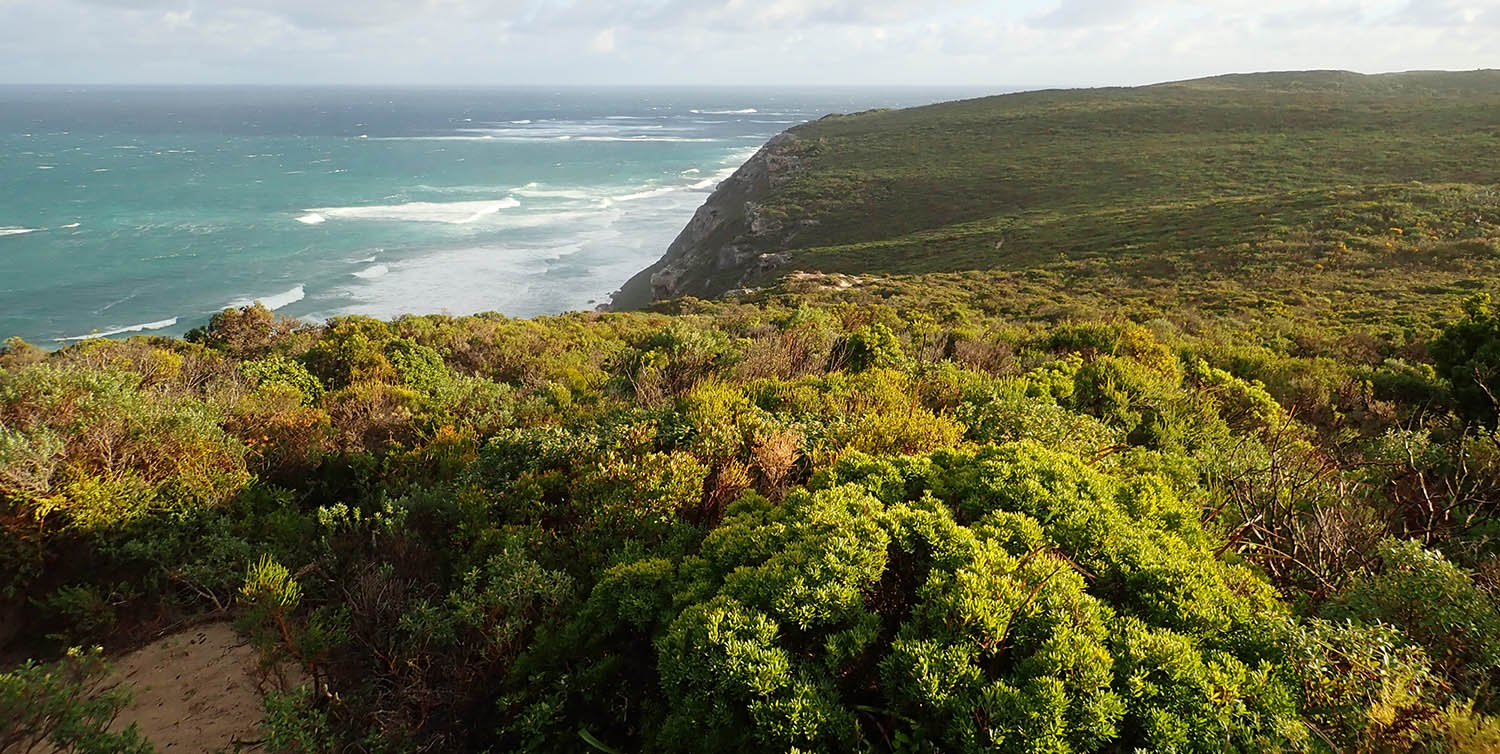 Jewel Beetle, perhaps Melobasis? (Lesueur National Park, Western Australia)
Class Aves: Birds
Family Strigidae: 'Typical Owls'

Cheynes, Western Australia
Ninox boobook, 'Australian/ Southern Boobook Owl'. The smallest owl on the Australian mainland. A suggested by the common mame, the call is a a double rough hoot "oop-oop" with the first syllable being higher.
(Cheynes, Western Australia)
Zanda latirostris, 'Carnaby's Black Cockatoo'.
Class Mammalia
Family Phalangeridae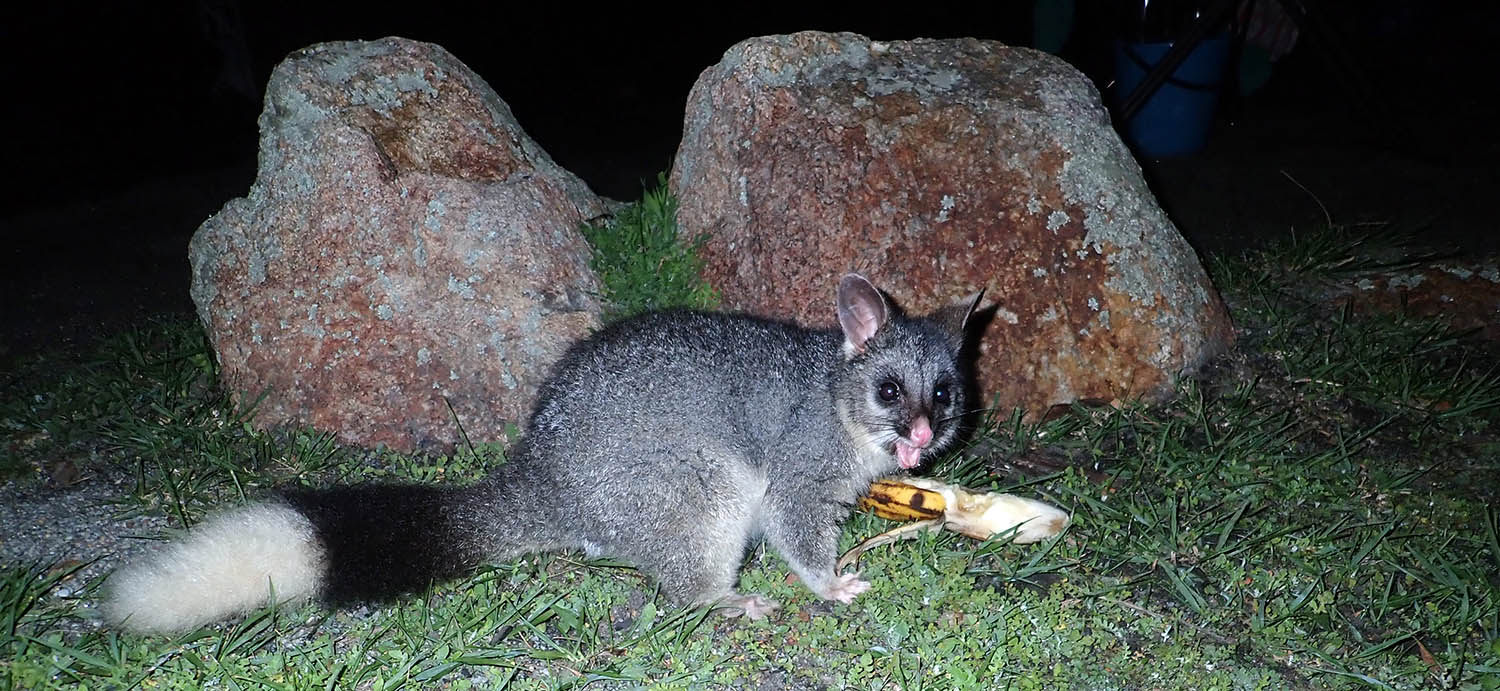 Cheynes Beach, Western Australia
Trichosurus vulpecula, 'Common Brushtail Possum'.
Places to experience the Australian heathlands
There are many amazing national parks to experience the heathlands in the south west of Australia. The best time to visit is (southern hemisphere) spring when it is warmer, rains less, and many of the flowers are out. However, there are different species in flower at different times of the year, and winter and autumn are less crowded times. 
There are two large main areas of heathland. The northern area starts a few hours drive north of Perth and stretches along the coast to Kalbarri National Park, and inland to Lesueur National Park. The southern area is about six hours drive southeast from Perth, and is mostly found along the southern coast of south-west Australia. It includes Fitzgerald River National Park and inland to Stirling Range National Park.
Lesueur National Park is a relatively small but great national park for flowers. It is located just inland of Jurien Bay. It has one main one-way sealed road, with various places to pull over for interp signs, and parking areas for two walks. The botany is fantastic, with many places to pull over and look at the flowers. There are some 900 species of plants here, and there is always something in flower. Because it is small and off the main coast highway, it is usually fairly quiet.
Fitzgerald River National Park is one of my favourite national parks in the south-west. It is very large, at over 300,000 hectares; that doesn't mean much to me, but if driving along the highway that runs parallel with the park, it takes a hour or so to go from one end to the other. It has two quite seperate regions to access; one at the western end, and one at the eastern end. The main area at the eastern end has a camping ground (with hot showers!) and has mobile phone range. (The settlement of Hopetoun is just 20 minutes drive away, and has accommodation, cafes, fuel and shops). The sealed road continues from the camping ground and stops at various beaches and walks. The botany here is fantastic. There are over reportedly over 60 plants species that are only found in this national park, and another 50 or so that are rare outside of it.