AUSTRALASIAN
Temperate Heathland 
(Kwongan & Wallum)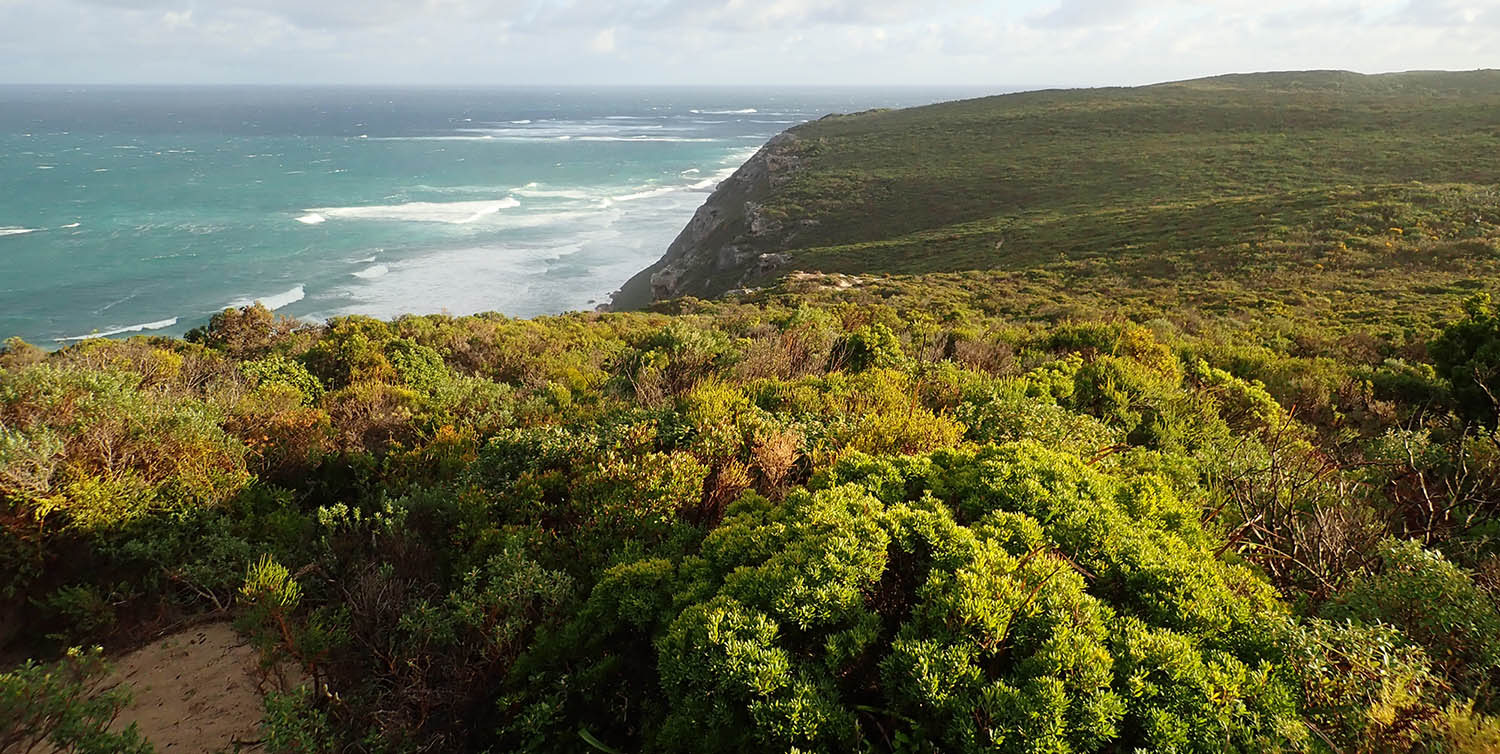 Heathlands are plant communities where the vegetation is dominated by a shrub-high canopy. Their stunted nature can be due to various environmental conditions including nutrient poor sandy soil, lack of rainfall, or exposure. In Australia they are found in the south-east and south-west, and are the ecological and latitudinal equivalents of the southern African Fynbos. In the south east they grow on sandy exposed areas along the coast and on top of plateaus inland. Along the sandy coast of south-east Queensland and north-east NSW, they are known as Wallum. In the south-west of Australia heathlands are widespread, being found across much of the seasonally arid, sandy soil areas along the coast and inland. Here they are known as Kwongan, particularly north of Perth. The heathlands of south west Australia are some of the most botanically rich temperate areas in the world.
 (Note that this section focuses on the temperate heathland; in tropical Australia, there are heath communities on sand dunes along the Cape York coast, and heathlands on exposed rocky plateaus throughout northern Australia, but I have included those species under the Australian northern woodlands section).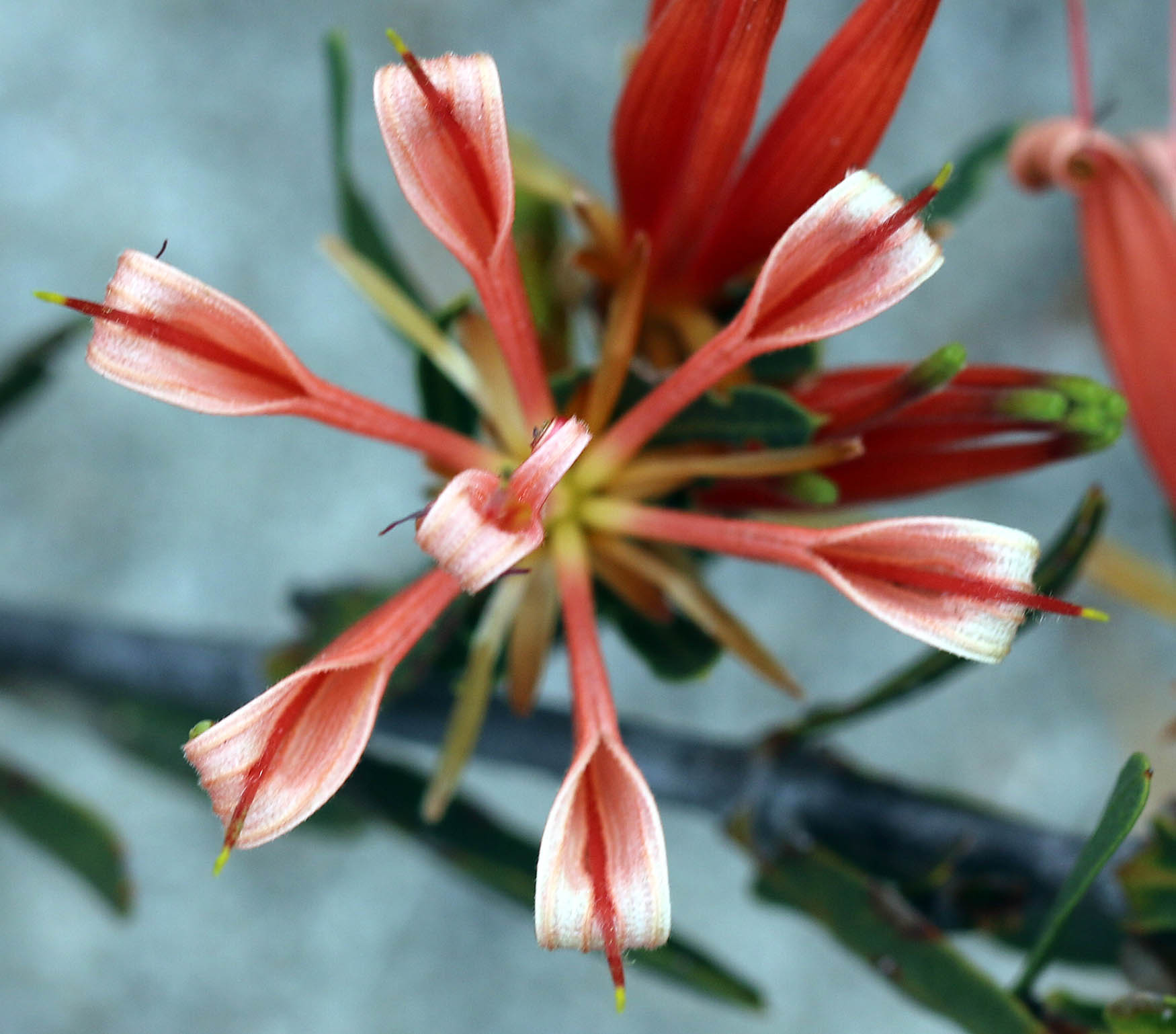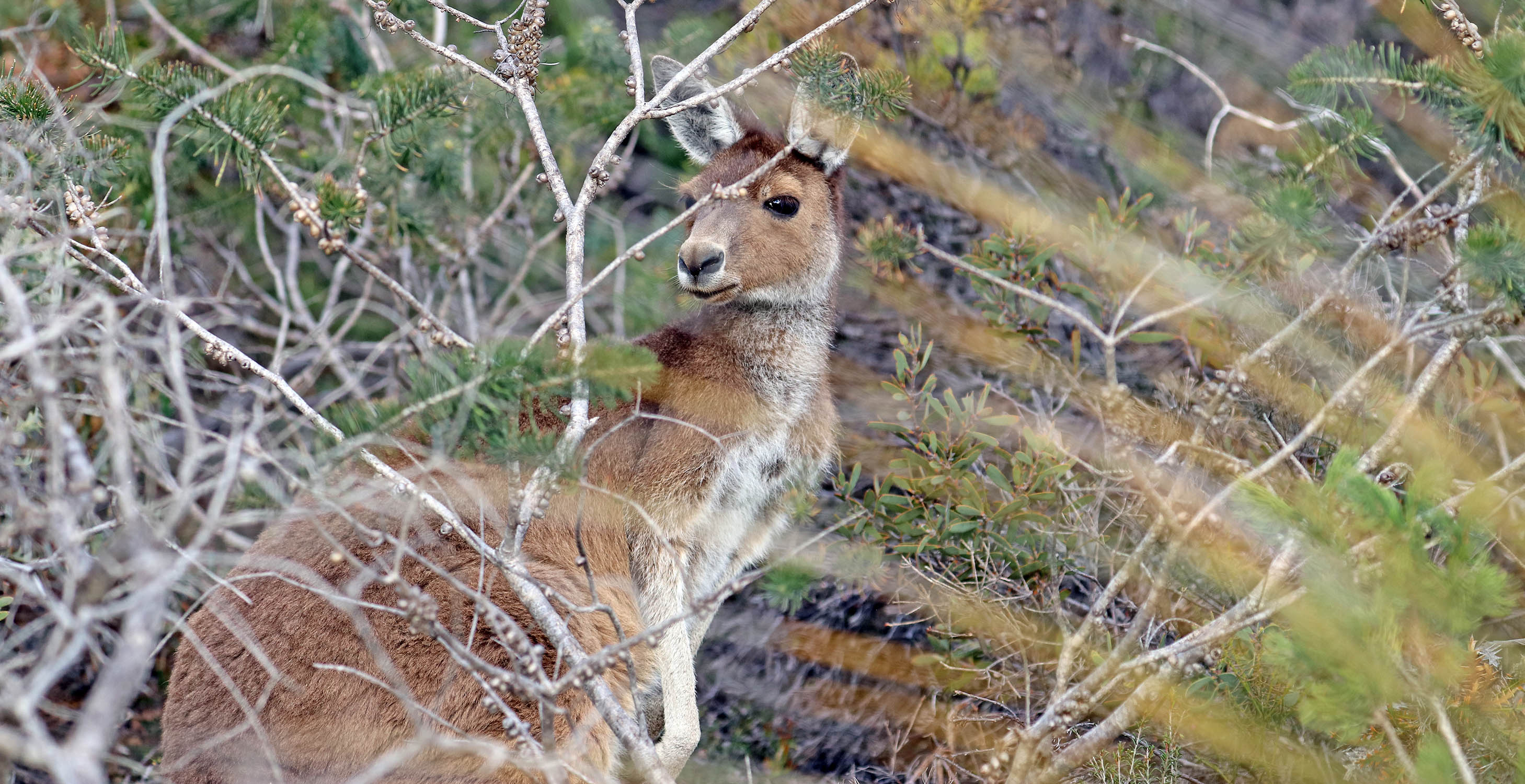 Western Grey Kangaroo (Lesueur National Park)
Places to experience the Australian heathlands
There are many amazing national parks to experience the heathlands in the south west of Australia. The best time to visit is (southern hemisphere) spring when it is warmer, rains less, and many of the flowers are out. However, there are different species in flower at different times of the year, and winter and autumn are less crowded times. 
There are two large main areas of heathland. The northern area starts a few hours drive north of Perth and stretches along the coast to Kalbarri National Park, and inland to Lesueur National Park. The southern area is about six hours drive southeast from Perth, and is mostly found along the southern coast of south-west Australia. It includes Fitzgerald River National Park and inland to Stirling Range National Park.
Lesueur National Park is a relatively small but great national park for flowers. It is located just inland of Jurien Bay. There are some 900 species of plants here, and there is always something in flower. It has one main one-way sealed road, with various places to pull over for interp signs, and parking areas for two walks. The botany is fantastic, with many places to pull over and look at the flowers.  Because it is small and off the main coast highway, it is usually fairly quiet. There toilets located at the car-parks of both main walks. I started both hill hikes, but did not finish either, as I got too distracted by the nature. There is no accommodation or camping here, but there are some free camps located less than an hour away.
Fitzgerald River National Park is one of my favourite national parks in the south-west. It is very large, at over 300,000 hectares; those numbers don't mean much to me in terms of appreciating the size of the park, but if driving along the highway that runs parallel with the park, it takes a hour or so to go from one end to the other. It has two quite seperate regions to access; one at the western end, and one at the eastern end. The main area at the eastern end has a camping ground (with hot showers!) and has mobile phone range. (The settlement of Hopetoun is just 20 minutes drive away, and has accommodation, cafes, fuel and shops). The sealed road continues from the camping ground and stops at various beaches and walks. The botany here is fantastic. There are over reportedly over 60 plants species that are only found in this national park, and another 50 or so that are rare outside of it.

Search this website and google:

---