Isalo National Park
Madagascar
A beautifully scenic arid national park in the south west of Madagascar....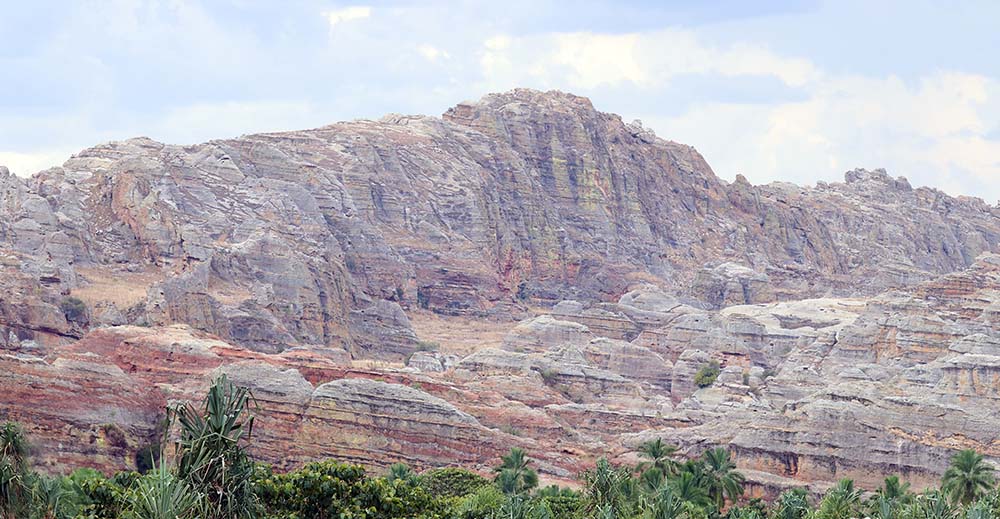 Personal experience
I spent a few days here with the Silversea expedition team and guests in 2018.
Mammals
This is one of the places to find the famous Ring-tailed Lemur. I photographed a troop along the walk into the gully on the Nymphes Cascade Circuit.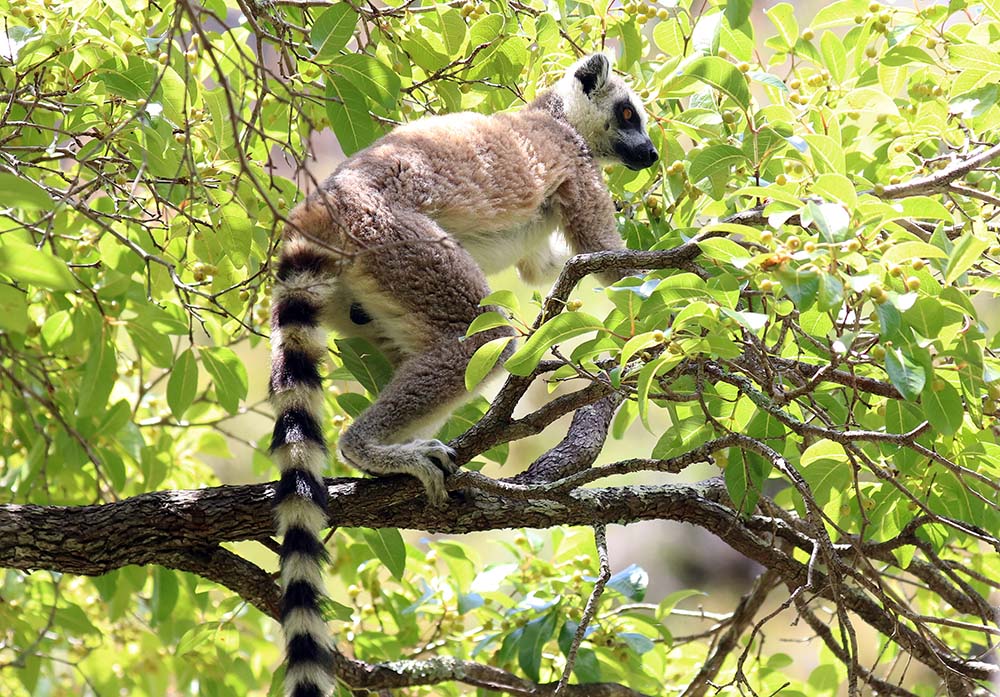 the pretty creek and nice scenery of the Nymphes Cascade Circuit on the way to the Blue Pool and Black Pool (Piscine Bleue and Piscine Noire).
Reptiles
You want reptiles? Well you have come to the right place in the right country! There is a wide range of lizards in the slightly different habitats within the region, including 'Dumeril's Madagascar Swift' running around rocks around the nearby lodges, and 'Three-eyed Lizards' in the woodlands. During the day, many individual (presumably introduced) Radiated Tortoises can be seen dragging themselves around the Isalo lodges. 
While walking through the accommodation grounds after a night walk, I found this snake when I nearly trod on it! Fellow expedition team member Malcolm Turner identified it as one of the 'Cat-eyed Snakes'. Based on distribution and dorsal pattern I presume it is Madagascarophis ocellatus.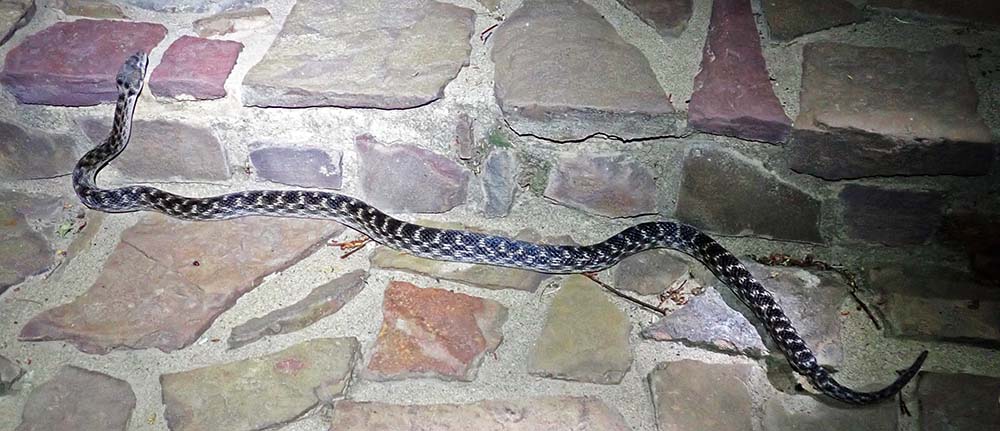 Cat-eyed Snake.
and of course this being Madagascar, there are always Chameleons....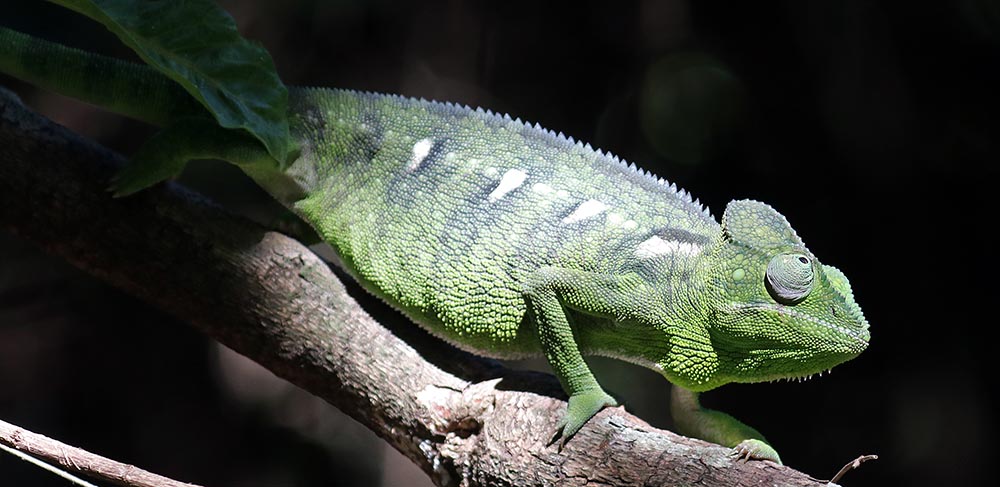 Birds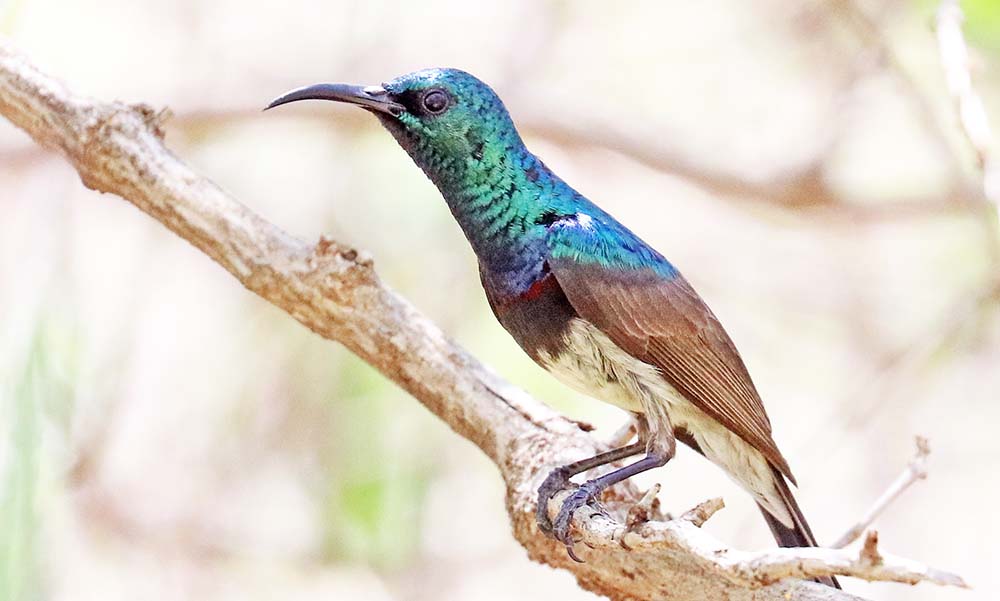 Souimanga Sunbird (Damon Ramsey)
Plants
There is some stunning scenery in and around the national park. The vegetation includes the iconic Bismarck Palm, with it's distinctive grey green foliage.
---
Thinking of travelling again after everything settles down? One of the first expeditions I am booked to work on is the NZ sub-Antarctics with Silversea Expeditions and Australia with Coral Expeditions. And here is a shortened version of one of my lectures in a warmer part of the world.