Cape Kidnappers
New Zealand
I have visited here many times with tours from ships going around the coast of New Zealand. 

location & background
Cape Kidnappers is a large headland located outside of the city of Napier, a city on the east coast of the North island of New Zealand. It was named by James Cook in 1769 when an attempt was made by the local Maori to kidnap one of his Polynesian crew. The headland includes a 13 hectare reserve that protects a formerly cleared series of steep hills and valleys (and errr....a golf course; but a scenic one at that). The most famous part of the reserve are the colonies of Australasian gannets.

the birds!
The main focus here are the Gannets. They are several colonies. They are considered unusual because they are the only major 'mainland' colony of this species, as the other birds tend to roost on steep cliffs on remote islands. In fact, the NZ department of Conservation considers this to be the largest mainland colony of any Gannet species anywhere on the planet. The area is recorded to have over 20,000 birds spread over four main nesting sites, called "Black Reef", "Whalebone Reef", the "Saddle", and the most accessible, the "Plateau". Recent research suggests that the gannet numbers are increasing by around 2.5% each year. However, it is recorded by local naturalist Henry Hill that the gannets only started breeding here from the 1850's.
One of the great things here is that you can get close up and watch and photograph behaviour, such as flying and landing, adults displaying and being romantic...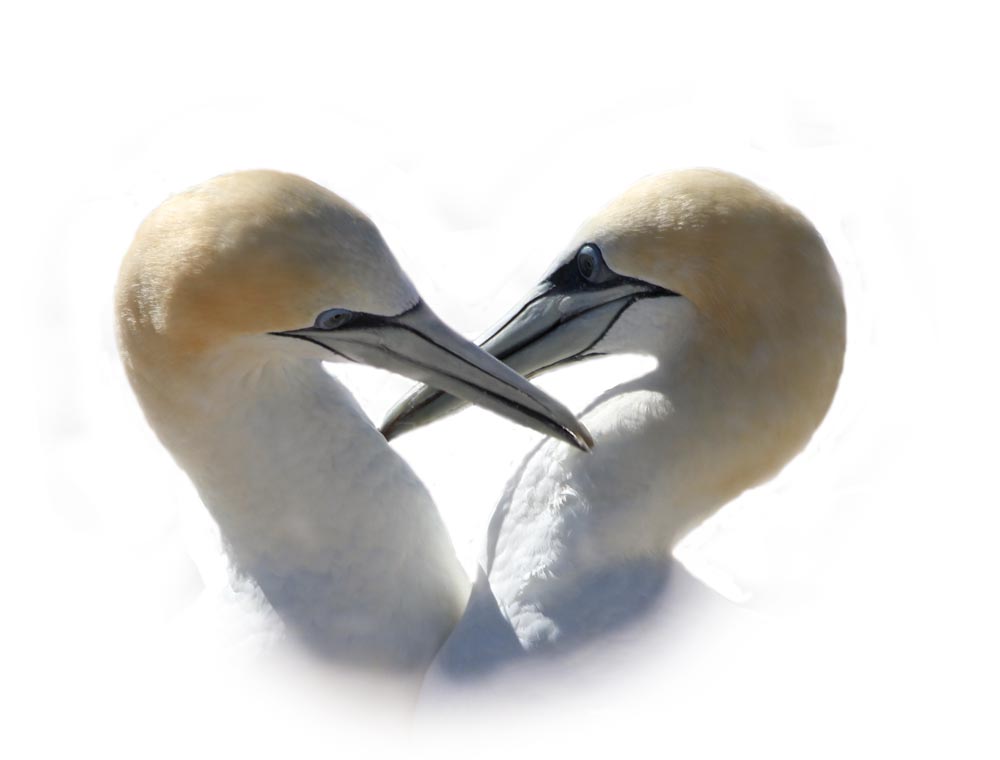 a love heart shape formed by a pair of breeding gannets (Damon Ramsey)
...as well as the feeding of young...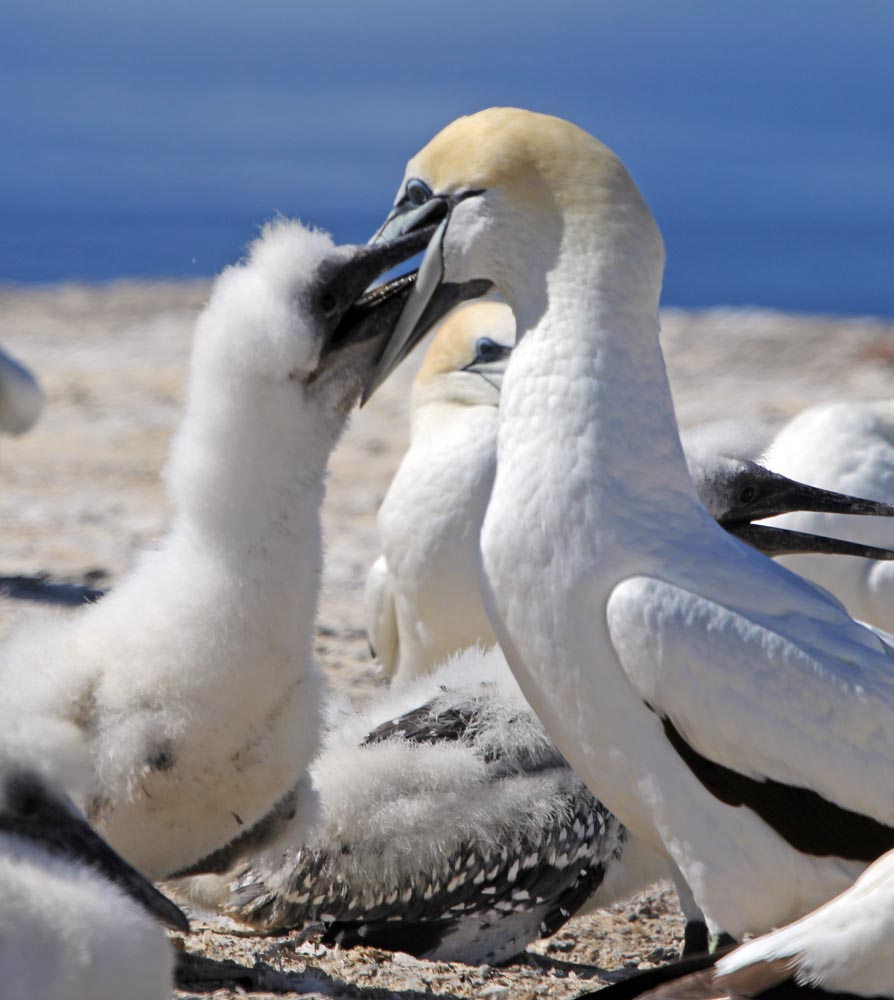 location and access
The gannets can be accessed by walking along the beach at low tide, although the timing has to be right, and it takes many hours (I have not done this). However, most people visit the reserve by tour operators called "Gannet Beach Adventures" (along the coast) and "Gannet Safaris" (the top of the cliffs in the reserve). I have been on the latter every season for the last 8 years. They serve coffee and cakes while up the stinky reserve, so you get to see and taste the birds! (Actually the cakes and are yummy and the coffee is very good.). The tour is on modified 4WD coasters/rosas. The drive from Napier takes an hour and a half at least, but it involves a steep and scenic drive through the reserve, and all the driver/guides I've had have been friendly and knowledgeable (like most NZ guides). I've also heard good things about the beach safaris.  
To see another related species, the Northern Gannet, and it's breeding colonies, you can visit Bonaventure Island in Canada, or St.Kilda in Scotland.
Search this website and google:

---