search google and this website:
AFROTROPICAL


Freshwater


(Rivers, Lakes & Wetlands)
The wetlands of sub-saharan Africa offer exciting (and dangerous!) wildlife - from yawning hippos to bizarre shoebills...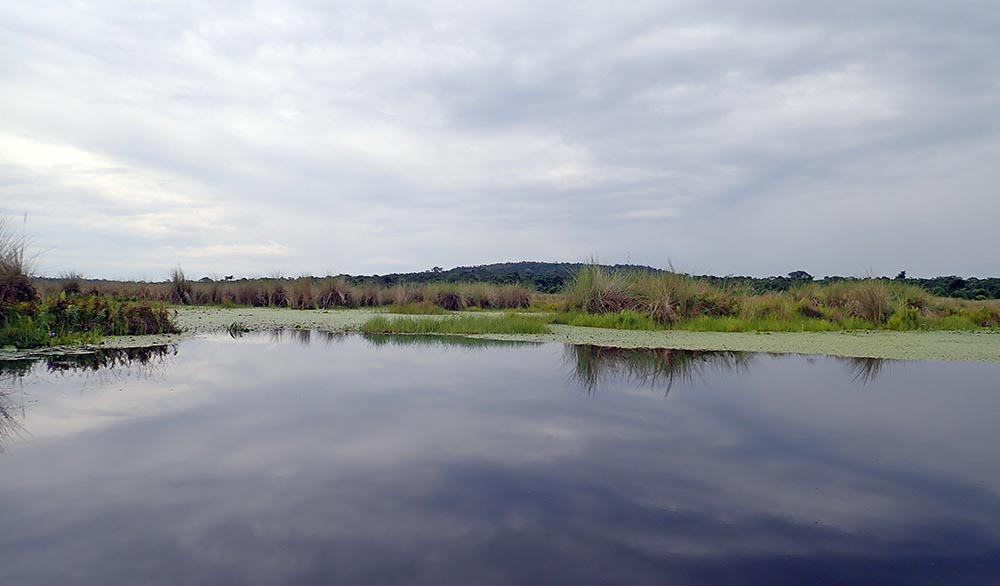 (Lake Victoria)
The wetlands of Africa are extensive, and contain huge lakes such as Lake Victoria and the famous Okavango Delta.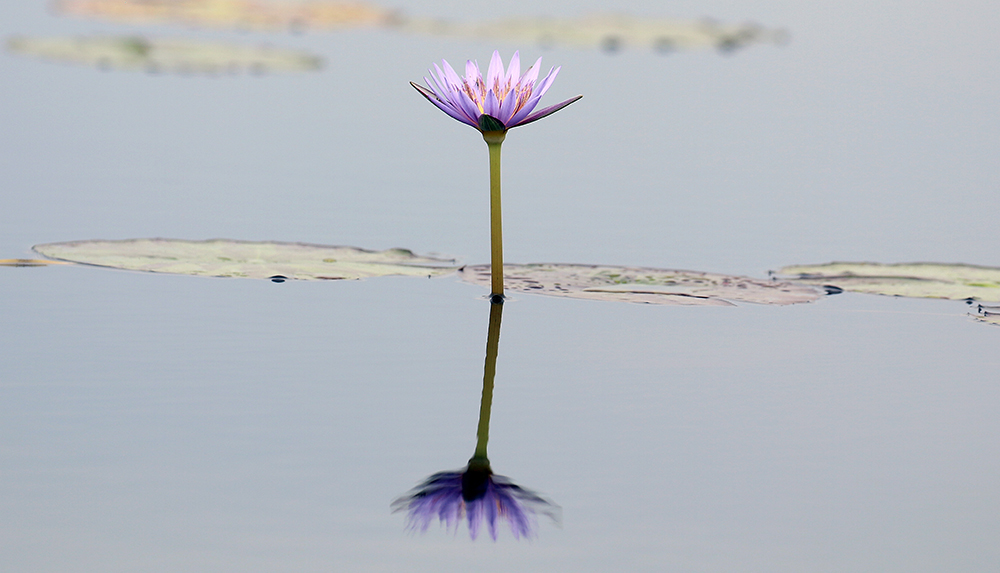 Class Reptilia

Family Crocodylidae
(Mburo Lake, Uganda)
Crocodylus niloticus, 'Nile Crocodile'. spend much of their time semi-submerged in the water, from where they hunt their prey.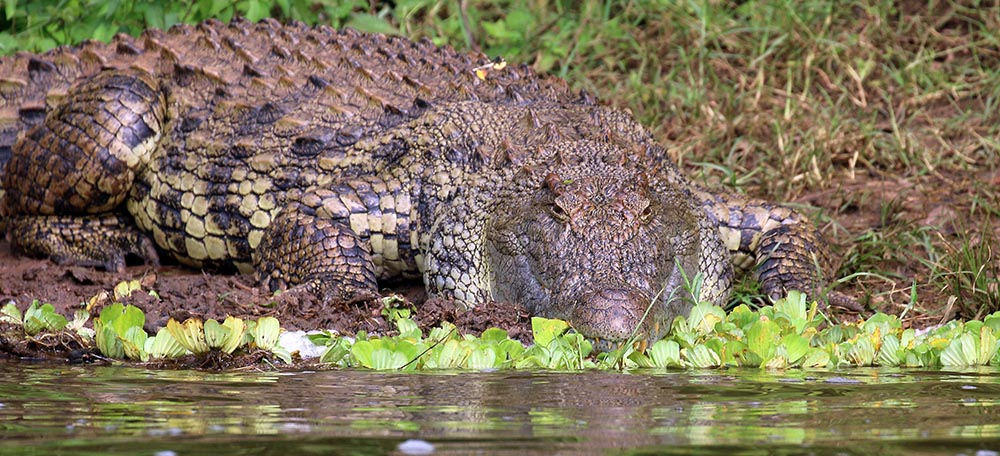 To warm up their body, they bask near the water's edge. To cool down, they slip into the water. Or have a refreshing cold beer.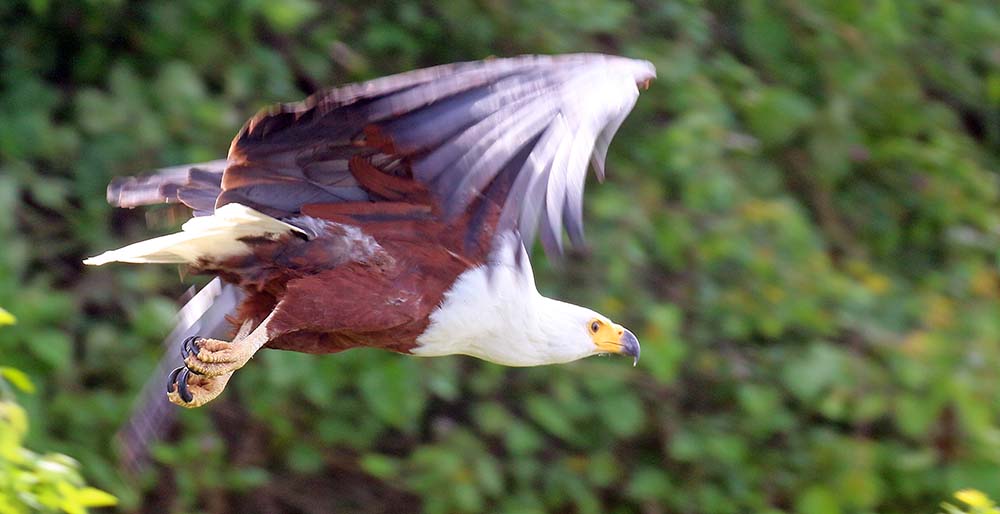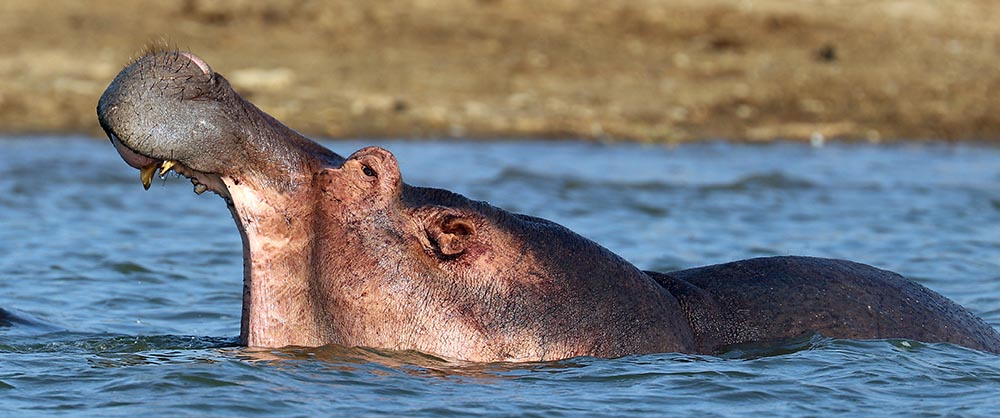 Places to see African wetlands...
The capital and biggest city in Uganda is Kampala, and this is located on the massive Lake Victoria. Not too far from the city are the Mabamba wetlands. This is one of the best places to see the bizarre and elusive Shoebill.  
There are some great cruises along rivers in Africa. The Kazinga Channel is in Queen Elizabeth National Park, Uganda. Another one is the Victoria Nile River, Murchison Falls National Park, which climaxes with views of the falls. The Lake Mburo cruise, Uganda is one the best places to see African Finfoot. 
For small wetland on the edge of tropical rainforest, check out Bigodi Wetlands Sanctuary, near Kibale, Uganda.

---
---