Cat Cafes,
Japan, Thailand, and other parts of Asia
awwww.....cute cats!
background
In many of the bigger cities of Asia, Cat Cafes are becoming popular.
Because it is difficult to keep pets, such as cats, in apartments in the bigger cities, and people miss the connection with animals, these cafes are filling in a niche.
You go inside (there is often a waiting room, as there is limited space), and take a seat (often on the floor), when various breeds of cute and fluffy pussy cats wander around the place.
Some are asleep...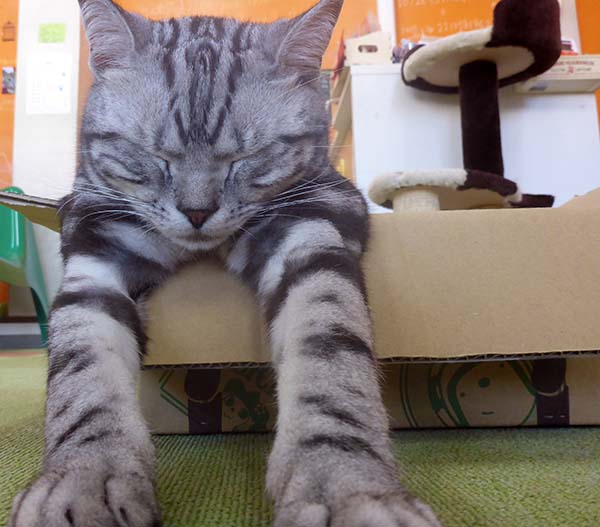 sleepy cat, in cat cafe, Japan.
 but many climb the furniture, and there many toys and things set up for them to play around, and the staff keep them busy...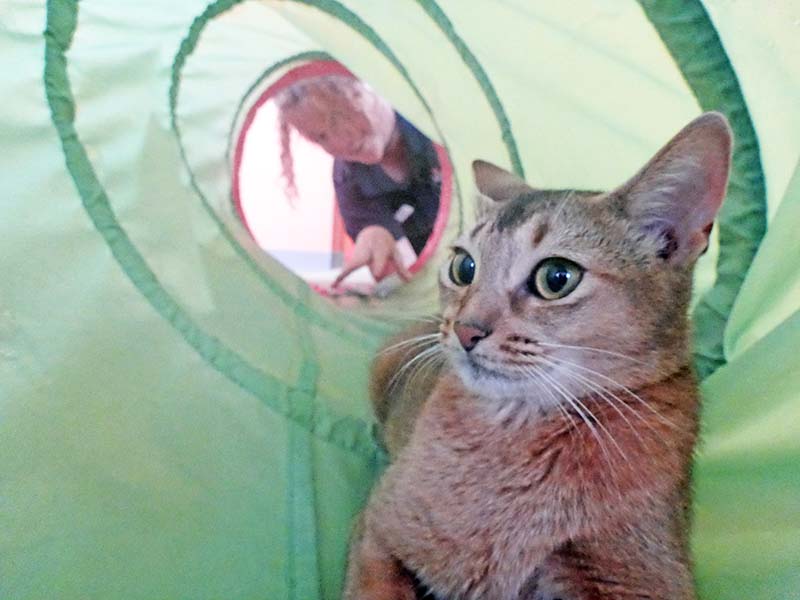 this cat must have had some of the coffee available in the cat cafe, Japan.
There is usually a menu of coffee and cake. And there are rules: no yanking of the cat's tails, etc
There are several cat cafes in Japan, and also in Bangkok in Thailand.
There also some 'dog cafes' soon to pop up. But obviously having a café where big drooling dogs knock over tables is a much less appealing concept!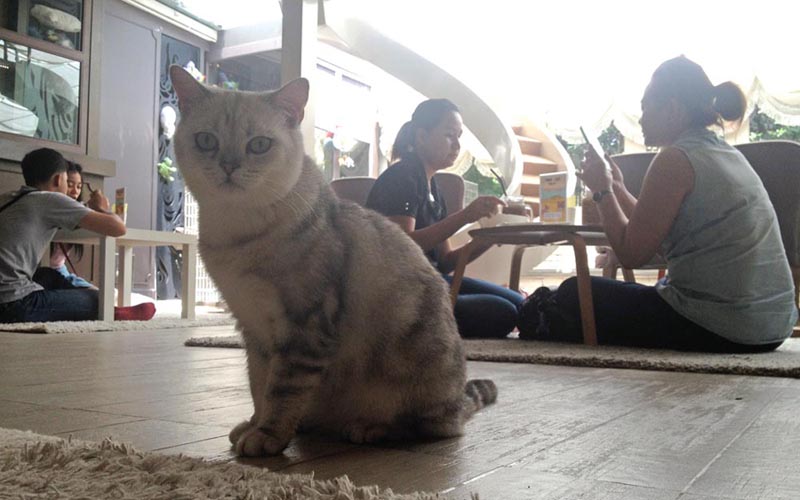 a cat cafe in Bangkok. NO DOGS ALLOWED!
In Japan, there are also other small experiences in cities and towns where you pay to get up and close with various animals, although there is no food for the humans; there are now Owl Cafes and Hedgehog cafes!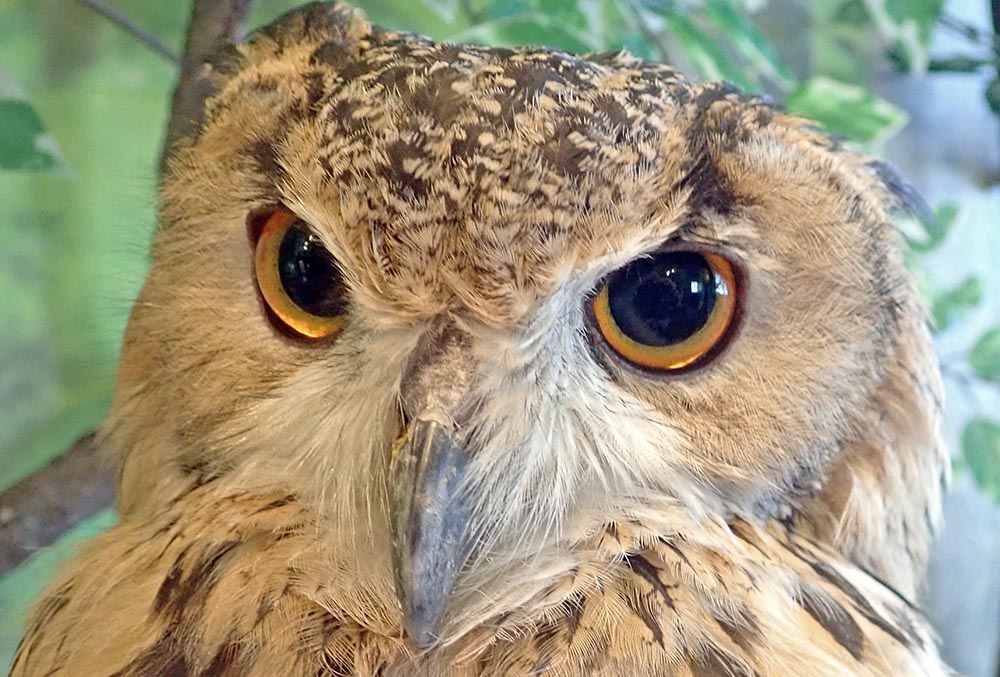 get close to a Great Horned Owl in Japan!
Search this website and google:

---