Lacepede Islands
off Dampier Peninsular, Western Australia.
personal experience
I have been fortunate enough to visit these islands at least once a year since 2004.
a young fluffy booby waits for a parent to deliver it's next meal
geography
The Lacepedes are a group of 4 flat sand cay islands. They are located 30 kilometres off the Dampier Peninsular, West Australia. The closest main town is Broome, which is some 120 kilometres away.
history
They were named by French explorer Baudin as he sailed around Australia in 1801. Lacepede was a naturalist who had described several species offish in Australia.  The islands were later mined for guano. Introduced rats were mostly eradicated several decades ago, allowing many smaller birds, such as terns, to breed there. The populations of silver gulls (that act as predators on eggs and chicks), seems to have increased.
vegetation
The flat sandy islands are covered in small bushes. One of the most common plants here is 'roly poly', a tumbleweed like shrub. There are no trees on the island. For a guide to tropical seashore plants.
bird watching...
The main attraction here are the thousands of seabirds. It includes possibly the largest colony of Brown Boobies in the world (18,000 pairs spread out over the island group). It includes the largest colony of Lesser Frigatebirds in the Indian Ocean.
Species I have observed there include:
---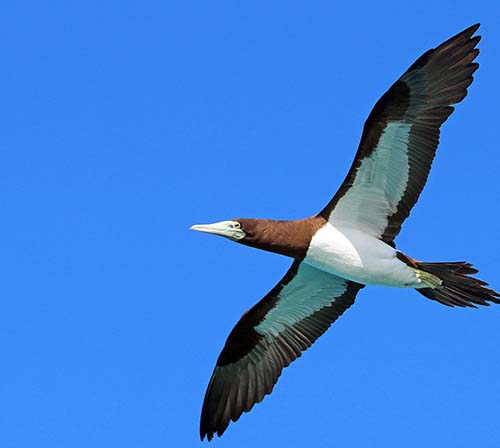 an adult Brown Booby in flight
a pair of Pelicans
---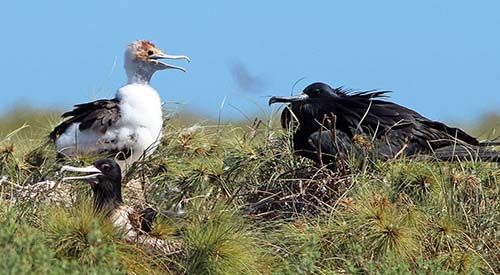 a lesser frigatebird chick (left) and adult (right) on the Lacepede Islands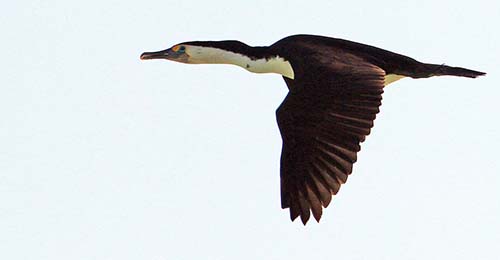 Pied Cormorant
---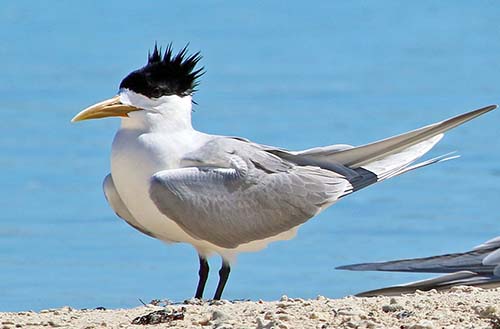 a Crested Tern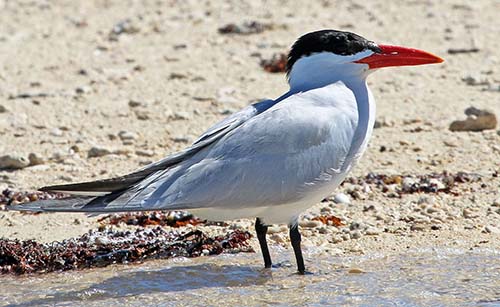 the huge red bill is diagnostic of the Caspian Tern
---
from a short distance, the tiny Stints look like mice scampering along the beach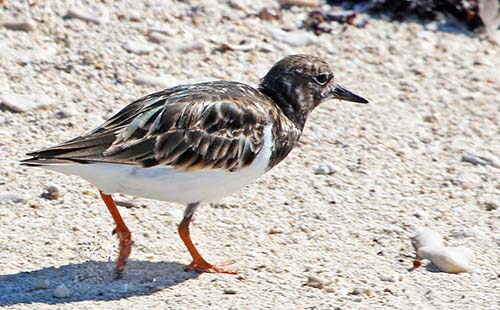 Ruddy Turnstones are scavengers around sea-bird breeding colonies
---
Red-capped Plovers
---
Pied Oystercatcher
---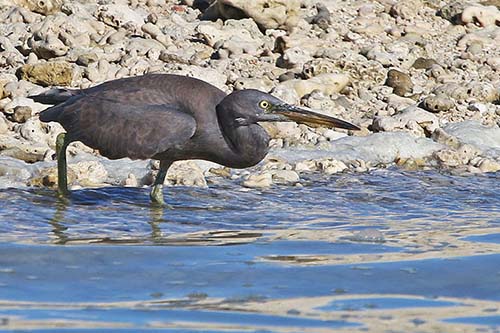 Eastern Reef Egret
For more about the birds of tropical seashores.
Reptiles
The Lacepede Islands have 'Ta-Ta Lizards' waving their arms about on the beach. And in the waters, the area are incredibly dense with breeding and laying turtles, including Green Turtle and Flatback Turtle.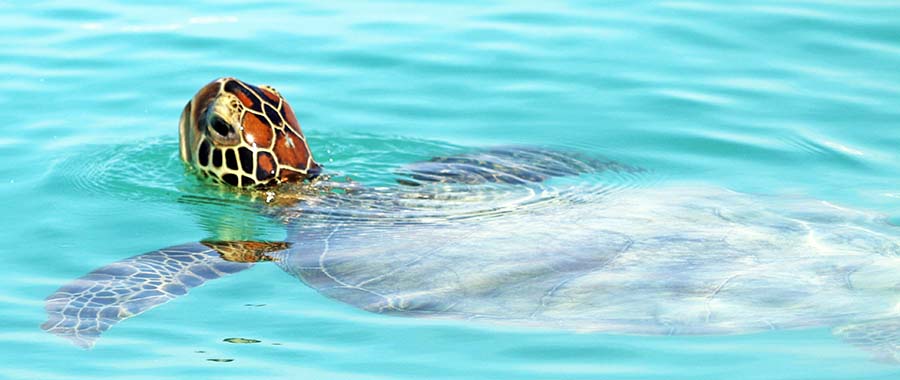 Green Turtle, Lacepede Islands ((image by Damon Ramsey)
Fish
Close to the shore, the waters are murky, so they are not appropriate for snorkelling. There are often larger fish visible in the waters, such as Shovel-nose Ray.

Watching behaviours...
The best thing about these islands is the chance to watch sea bird behaviour close up.
There is always some breeding cycle behaviour going on, and throughout the dry season there are usually some Brown Booby chicks around....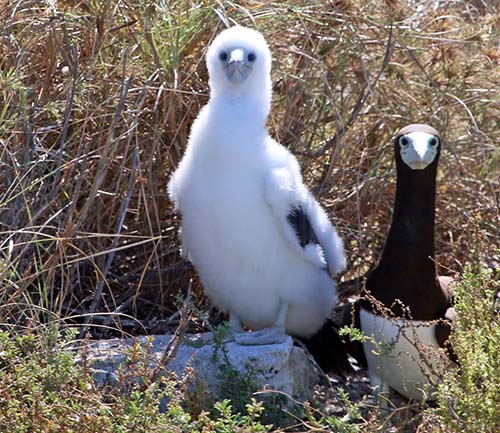 a Brown Booby chick is almost as large as it's parent!
access
The Lacepede islands are a long way from anywhere! However, several expedition ships go there. Check the itineraries as different departures may have different stops. And be aware the some ships that advertise this stop on their itineraries may not always get there if the weather is a just slightly windy.
Search this website and google:

---