Bhutan
Where to enjoy nature and find wildlife in Bhutan...
personal experience
I spent a week in western Bhutan during the northern summer of 2019.
the country
The country is located between northern India and Tibetan China, and thus is dominated by the Himalayas. The highest point is 7,500 metres, while the lowest point is just under 100 metres. This huge range of altitudes means there are many different ecosystems within a short distance and thus a vast range of wildife, particularly birds.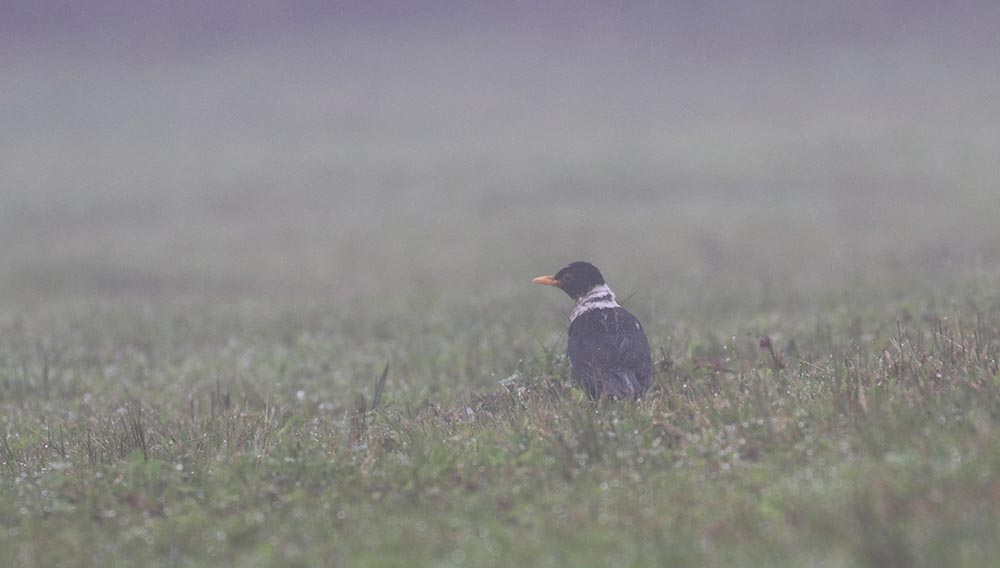 The religion is mainly Buddhism, and there are many temples and buildings with beautiful architecture in stunning locations, celebrating this.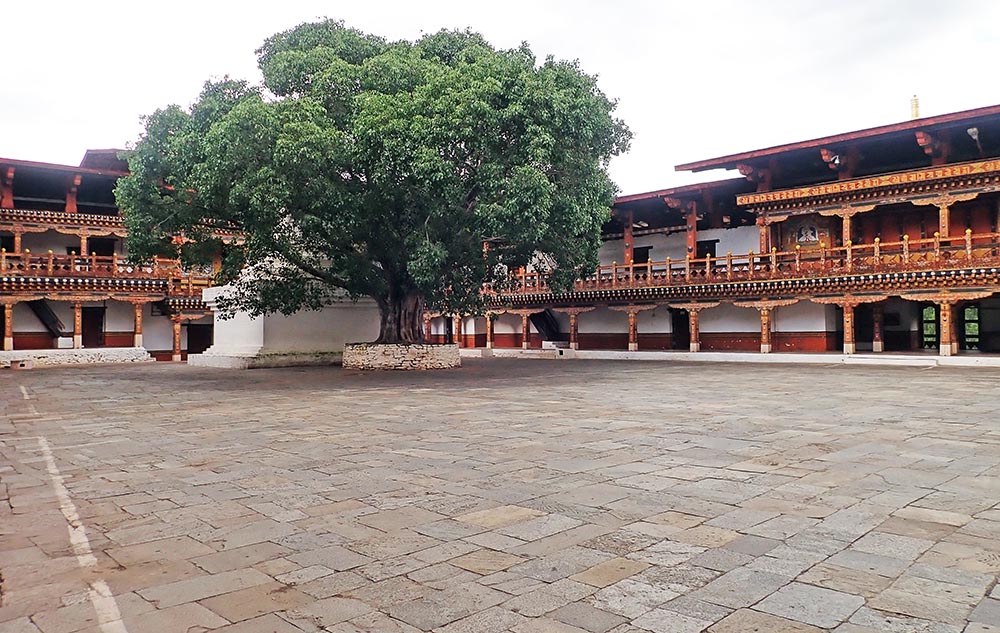 Other interesting beliefs are reflected in the 'flying phallus'; penises that can be seen as paintings on the side of buildings, and carvings hanging from roofs.
Due to Buddhism, many people are vegetarian, and slaughtering of animals is not allowed, and thus all meat is imported. The good result of this is that much of the wildlife is not scared and will stop still for observation and photography. The bad result is that domesticated animals such as cows and dogs roam freely. So when you are being driven around the country, you will often be swerving around cattle and you will be followed by dogs around towns and some natural areas closer to habitation. 

Getting around: Among travelers, the country is probably most famous because you can not visit here independently. Flights are limited to the two local airlines and are thus expensive. A per day cost of U$200 - 250 is set by the government for any tours. (I heard from some people that this may have gone back up signifcantly - 2023). Thus you can not do a budget tour of the country. However, this cost is good value, as it includes a guide, a car, a driver, all accommodation and all meals! The accommodation is usually beautifully made in spectacular locations...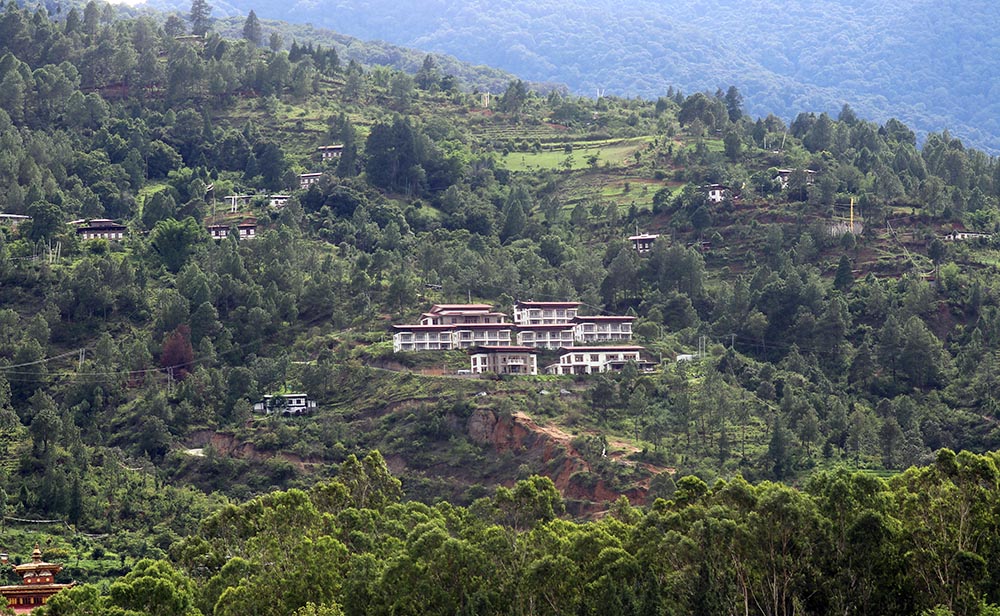 If you approach local operators directly you can pay extra, and get your own and customized tour. This is what I did, through Bhutan Birding.  I had an excellent guide called Tshering Dorji, and he knew all the animals, including the bird calls. I didn't have any target species as I just like to explore an ecosystem and see what is there, but if you are a keen birder and have specific species you want to see, these guys will know where and when to go.
Dangers & annoyances: There is not too much to worry about while traveling, as it is a safe country and you are mostly with your guide the whole time. Because of this, you won't get lost, but you will notice many of the place names are spelled in multiple different ways. 
Most of the roads are small and very windy, so be aware if you suffer from travel motion sickness, you will probably find the travel by car a challenge. 
Also, as much of the country and many of the prettiest flowers and interesting wildlife is higher up in altitude, you may experience altitude sickness. The usual symptoms include headaches and shortness of breath (you will feel like you are out of shape when your heart races and you are out of breath from just walking!). If you get really sick, the only solution is to get to a lower altitude. 
Oh, and there is the occasional leech, too.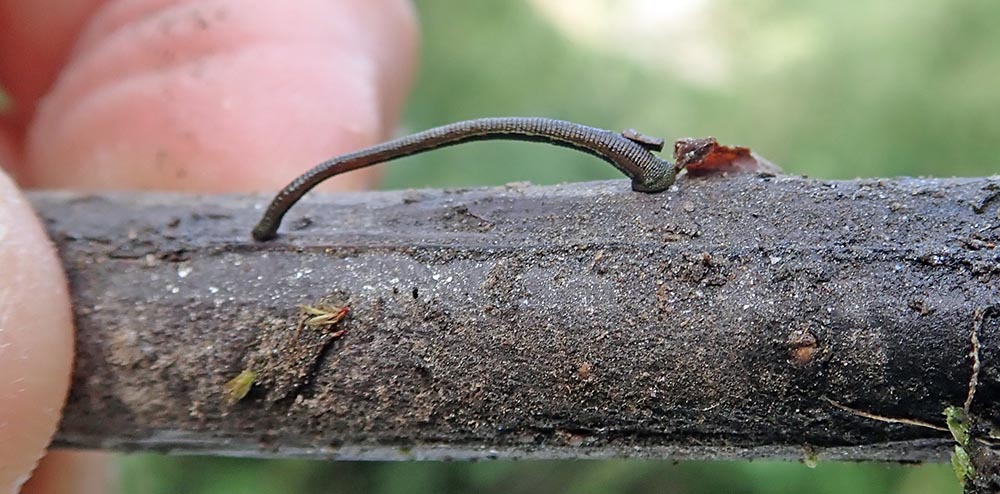 The wildlife: 
Because of the variation in altitude in a relatively small area, there is a high diversity of habitats. Within these habitats is a large variety of plants, from a range of different conifers which dominate certain vegetation types, to incredible displays of flowers in the mountains.
Birds: 
The range of habitats in a small area translates to lots of wildlife that can be seen, particularly birds. This includes widespread Eurasian species in the north, to typical tropical lowland Asian species in the south. But even more interesting are the many more localized species in the Himalayan foothills, slopes and high altitude passes.
Areas to see wildlife:
Some 42% of the country is specially set aside in officially protected areas. There is half a dozen parks and reserves. The second biggest national park in the country is Jigme Dorji National Park. But because so much of the country is still vegetated, there is opportunity to see native animals and plants outside of strictly protected areas. In and around the main towns of Paro and Thimpu are fast flowing rivers, good for common and rare birds. Some of the best birdwatching is just driving along the roads, and stopping and getting out to walk along, such as around the Lamperli Botanical Gardens. Some of the more interesting places to see birds and flowers are the high passes. The highest one on a road is Chelila Pass.
Search this website and google:

---