search google and this website:
bulbuls

INDO-MALAYAN Tropical & Subtropical Moist Broadleaf Forest
One of the most common and distinctive bird groups in the tropical Asian rainforest are the Bulbuls...

Family Pycnonotidae: Bulbuls
If there is one group of birds that typifies the Asian rainforest, it is the bulbuls. Although in Asia they common in open areas, in any one area of rainforest, they are often the most commonly seen birds. Many species have yellow in their colours.
Pycnonotus aurigaster, 'Sooty-headed Bulbul' (Nature Lodge, Senmonorom, Cambodia). Found in rainforest in south-east Asia, from southern China to west New Guinea.
Pycnonotus flaviventris, 'Black-crested Bulbul' (Khao Yai National Park, Thailand). Distinctive tall black crest. Bright surprised yellow eye with large black pupil. Sometimes a red throat patch is seen. Common throughout south-east Asia, usually seen more on the edge of the forest. Found from India across south-east Asian mainland to Singapore.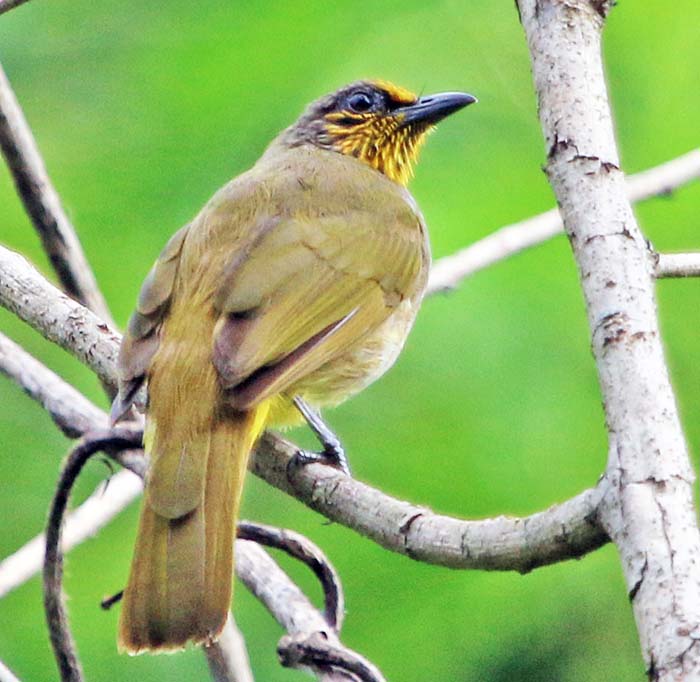 Pycnonotus finlaysoni, 'Streak/Stripe-throated Bulbul' (Kaeng Krachan National Park, Thailand). Found on mainland south-east Asia.
Pycnonotus conradi, 'Streak-eared Bulbul' (Samarn Bird Camp, Thailand). Plain bird, with pale blue eyes, pinkish bill, and subtle streaks below eye. There is usually a pale belly and faint yellow vent. Found in rainforest and associated human habitats, in much of the central south-east Asian mainland.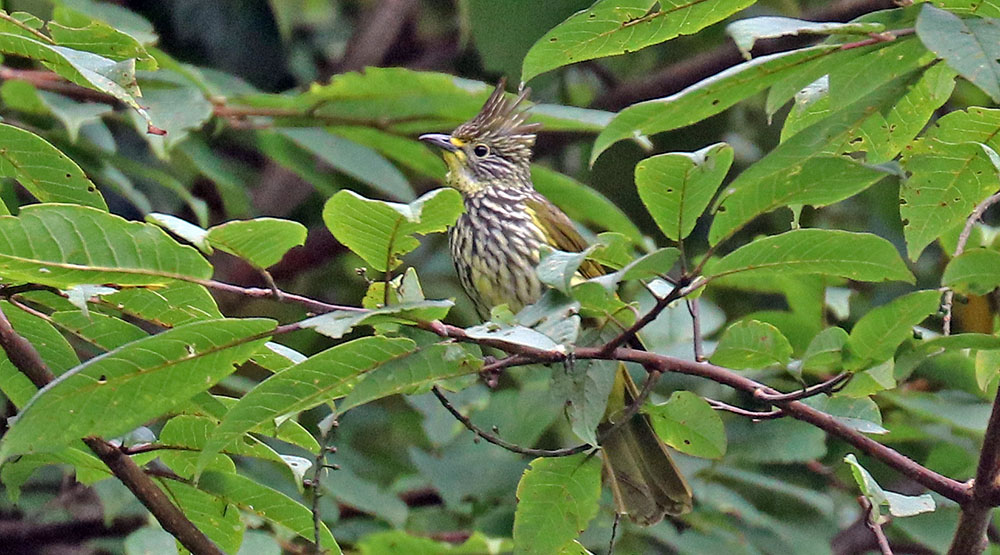 Pycnonotus striatus, 'Striated Bulbul', (Lampelri Gardens, Bhutan). Found in mountain rainforest from Himalayas and throughout mainland south-east Asia.

Pycnonotus flavescens, 'Flavescent Bulbul' (Doi Inthanon National Park, Thailand). Found in the montane rainforest of mainland south-east Asia and northern Borneo.  

Pycnonotus penicillatus, 'Yellow-eared Bulbul' Endemic to Sri Lanka (Horton Plains, Sri Lanka).
Alophoixus flaveolus, 'White-throated Bulbul' (Jigme Dorji National Park, Bhutan).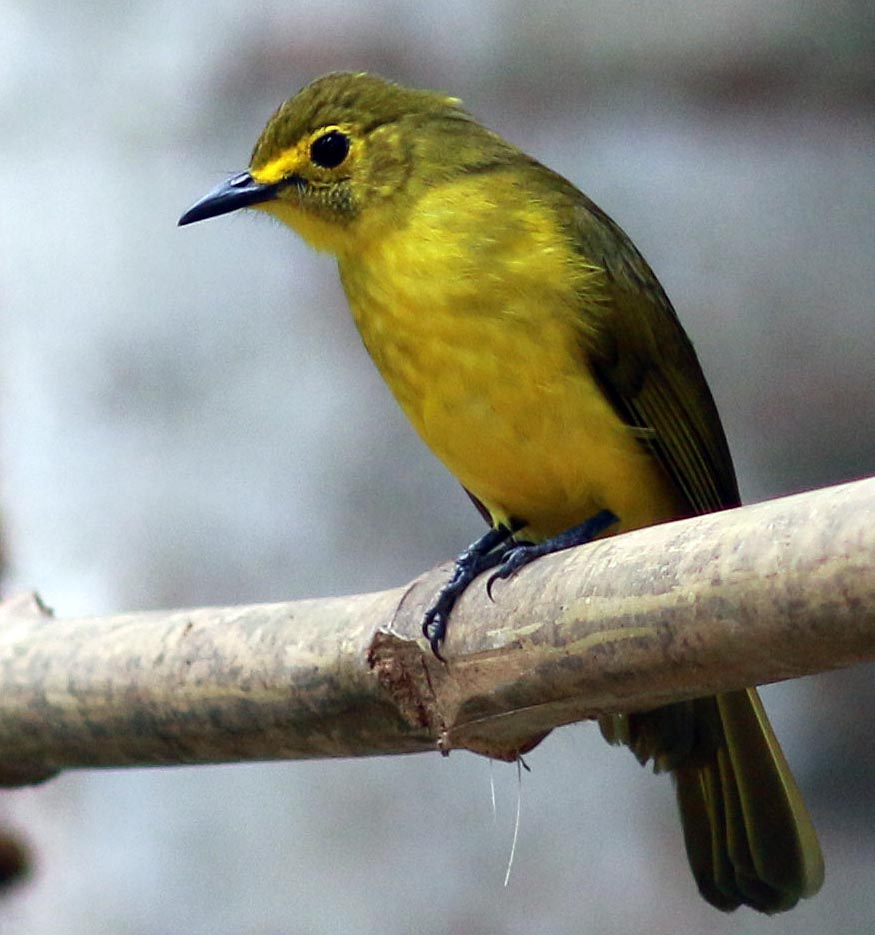 Acritillas indica, 'Yellow-browed Bulbul', (Kelani, Sri Lanka). Found in southern India and Sri Lanka.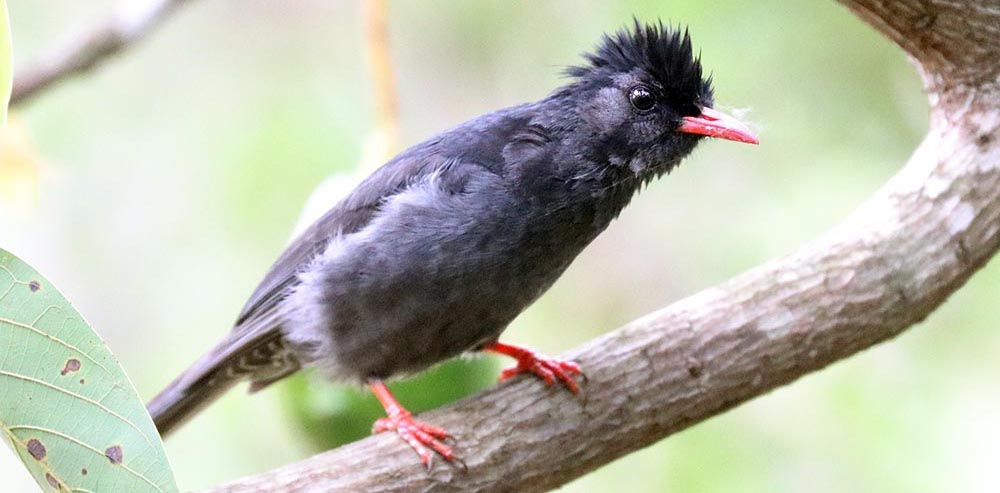 (Nature Lodge, Senmonorom, Cambodia)
Hypsipetes leucocephalus, 'Asian/Himalayan Black Bulbul'. As suggested by common name, they are mostly all black. But as suggested by scientific name, some races have individuals with striking white on head.have Found in rainforest on south-east Asian mainland, from Himalayas to southern Vietnam.
Hypsipetes ganeesa, 'Square-tailed Black Bulbul' (Kithugala, Sri Lanka). Species split off from the Black Bulbul. Endemic to Sri Lanka.
Updates
Well it looks like my first trip after the virus will be the Great Barrier Reef (where I started!) with Coral Expeditions.....I hope. If you can't go travelling until everything settles down, then until then, here I am doing online
guided walks for Noble Caledonia and online lectures for Silversea.
---
---