INDO-MALAYAN
Tropical & Subtropical Moist Broadleaf Forest


(Asian Rainforest)
The tropical rainforest of Asia is the second most diverse in the world, but it is being cleared rapidly...
Distribution
Rainforest is the dominating natural vegetation type in much of tropical Asia, especially before humans began to develop the region. It ranges over a huge area; from Bali, then west through Java, Sumatra, north into Borneo, peninsula Malaysia, Thailand, the Philippines and up into southern China, then west into India and Sri Lanka. Within that large zone it obviously varies in plant and animal composition, particularly with many of the spots being separated by ocean in our current interglacial.
Additionally, within that moist forest, there is variation in altitude which results in many vegetation communities, from steamy lowland jungle on the coast, to stunted cloud forest in the mountains.
A small clearer tannin-stained black water creek meets a larger murkier brown water river in Indonesian Borneo.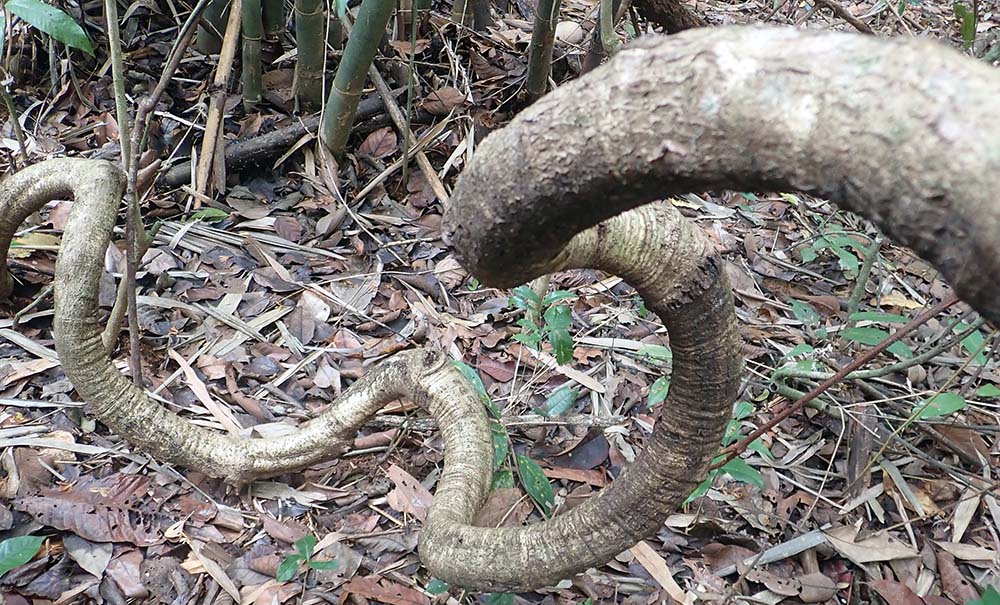 (Jahoo, Cambodia)
Large woody vines known as lianas, are common in the rainforest.
Kingdom Fungi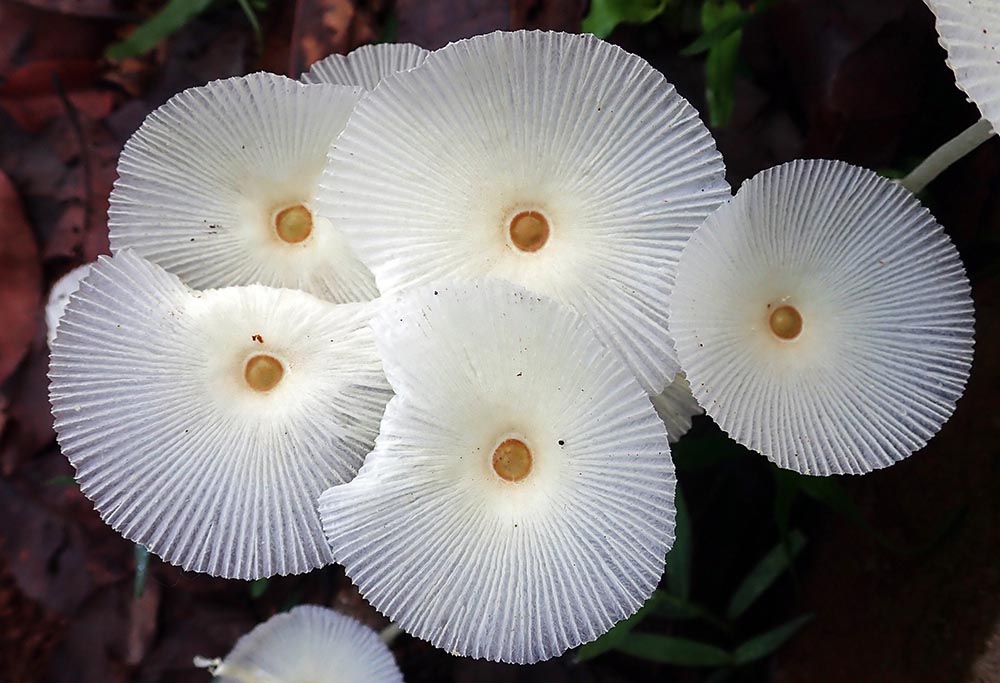 (Nature Lodge, Cambodia)
(Kithugala, Sri Lanka)
Lichen
A lichen as a composite organism; that is, it is two types of life forms living symbiotically to appear as one. It is either an algae or cyanobacteria, living in amongst the filaments of a fungi.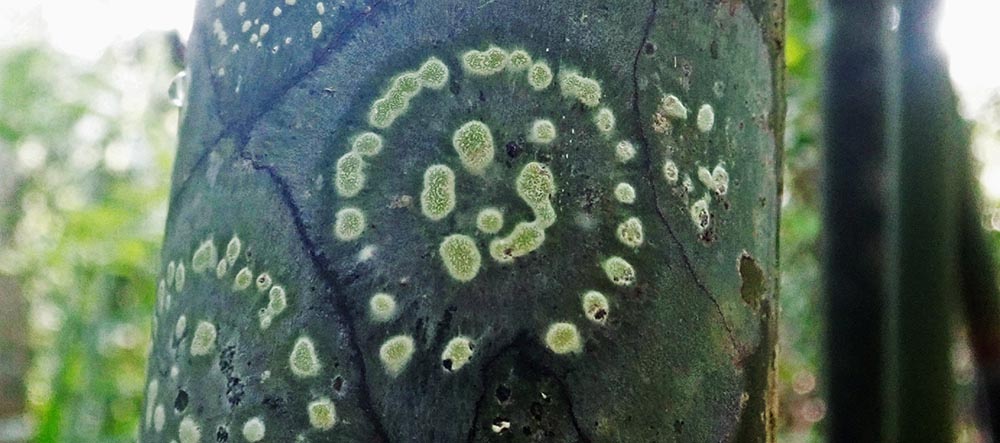 Lichen on bamboo, (Jahoo, Cambodia)
the infamous Nepenthes carnivorous Pitcher Plants of tropical Asia
---
---
(Subic Bay, Philippines)
---

(Jahoo, Cambodia)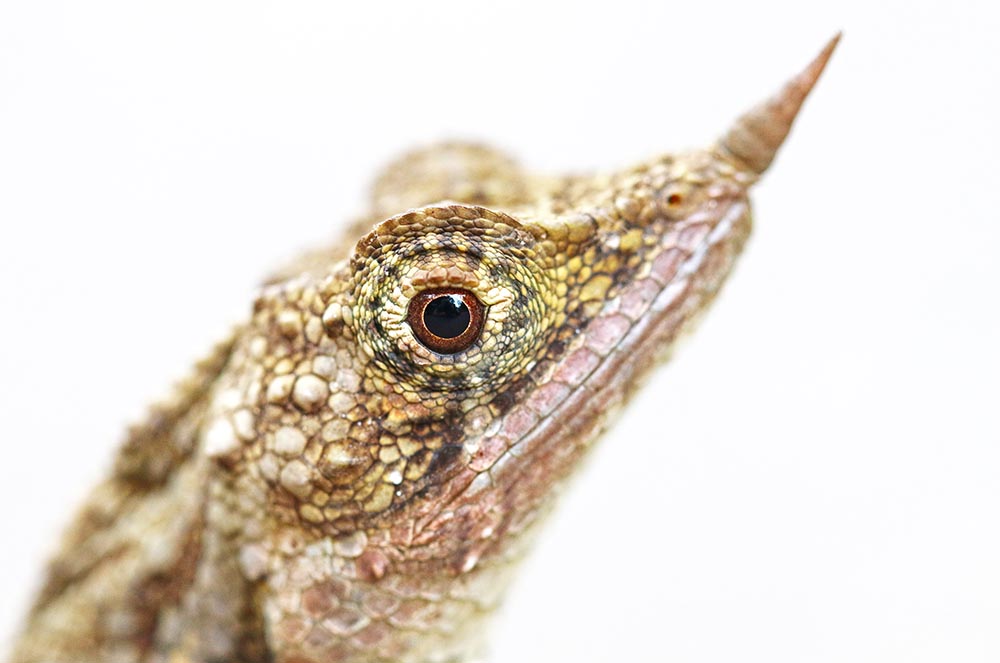 ---
---
(Nature Lodge, Cambodia)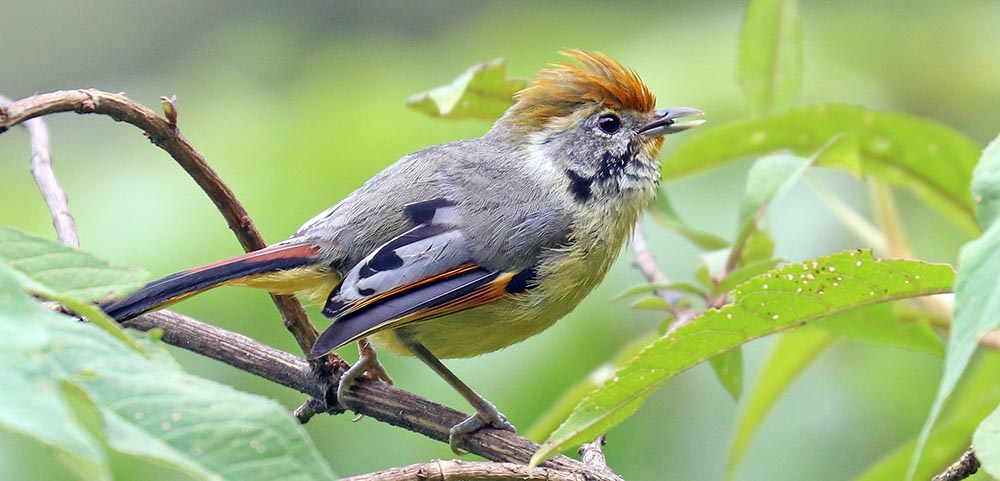 (Bar-throated Siva)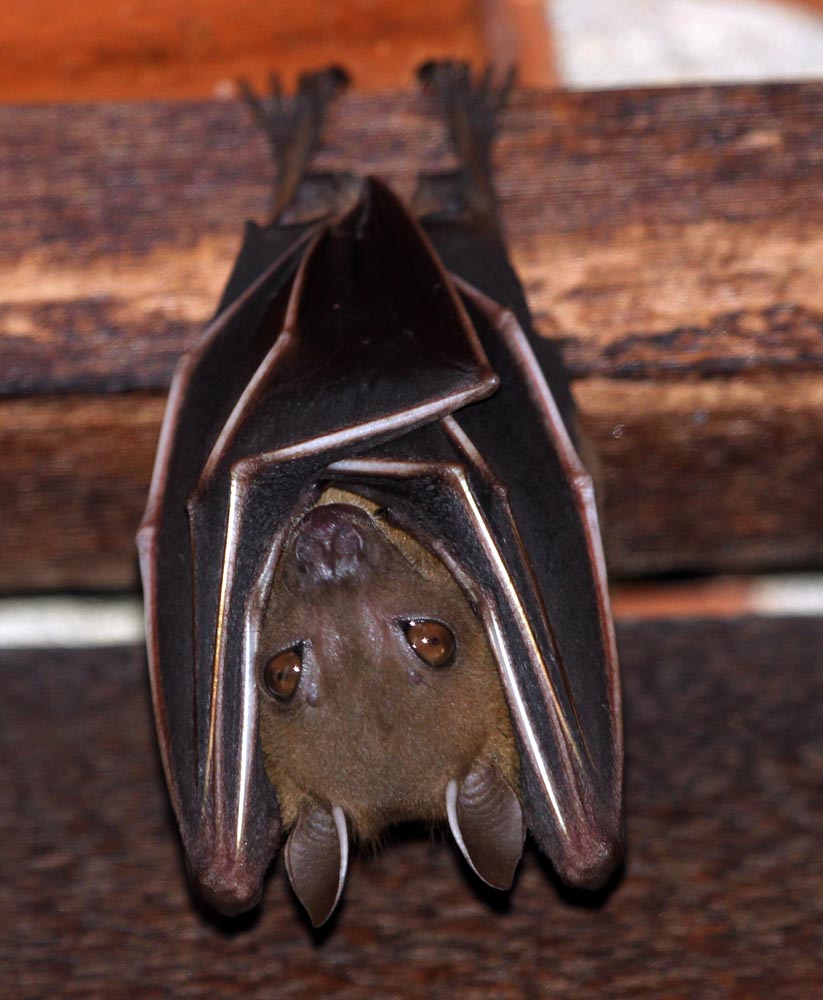 (Kelani, Sri Lanka)
Places to experience the Asian tropical rainforest
There are so many lodges and nationals parks to see the Asian tropical rainforest.
In Bhutan, there is:  Jigme Dorji National Park, and Lampelri Gardens.
In Cambodia there is: Angkor Wat, Keo-Seima Reserve, Nature Lodge at Senmonorom.
In Indonesia there is: Bali Barat National Park, Bukit Lawang & Gunung Leuser National Park, in Sumatra, Krakatoa, and Tanjung Puting National Park,Kalimantan in Borneo.
In Malaysia there is: Taman Negara National Park. In Malaysian Borneo there is: Bako National Park, Kinabalu National Park HQ, Mesilau, Poring Hot Springs, and Sepilok.
In the Philippines, there is: Subic Bay, Nuts Huts, which is on the island on Bohol, 
In Singapore, there is: Singapore Zoo.

In Sri Lanka, there is: Horton Plains for some highland rainforest of Sri Lanka, Kelani Forest Reserve, Kithugala, and Sinharaja Reserve.
In Thailand there is: Baan Maka Nature Lodge and Samarn Bird Camp which are near Kaeng Krachan National Park and Pala-U Waterfall, Thailand. There is also: Doi Inthanon National Park, Our Jungle House, great accommodation near Khao Sok National Park, There is also: Khao Yai National Park.
Search this website (and google)