search google and this website:
mammals


AUSTRALASIAN
Tropical & Subtropical Savanna Woodlands
The mammal species of the northern Australian woodlands includes a diversity of macropds, incuding a variety of specially adapted rock wallabies...
Class Mammalia
Family Macropodidae; Kangaroos and Wallabies
Osphranter spp. 'Wallaroo'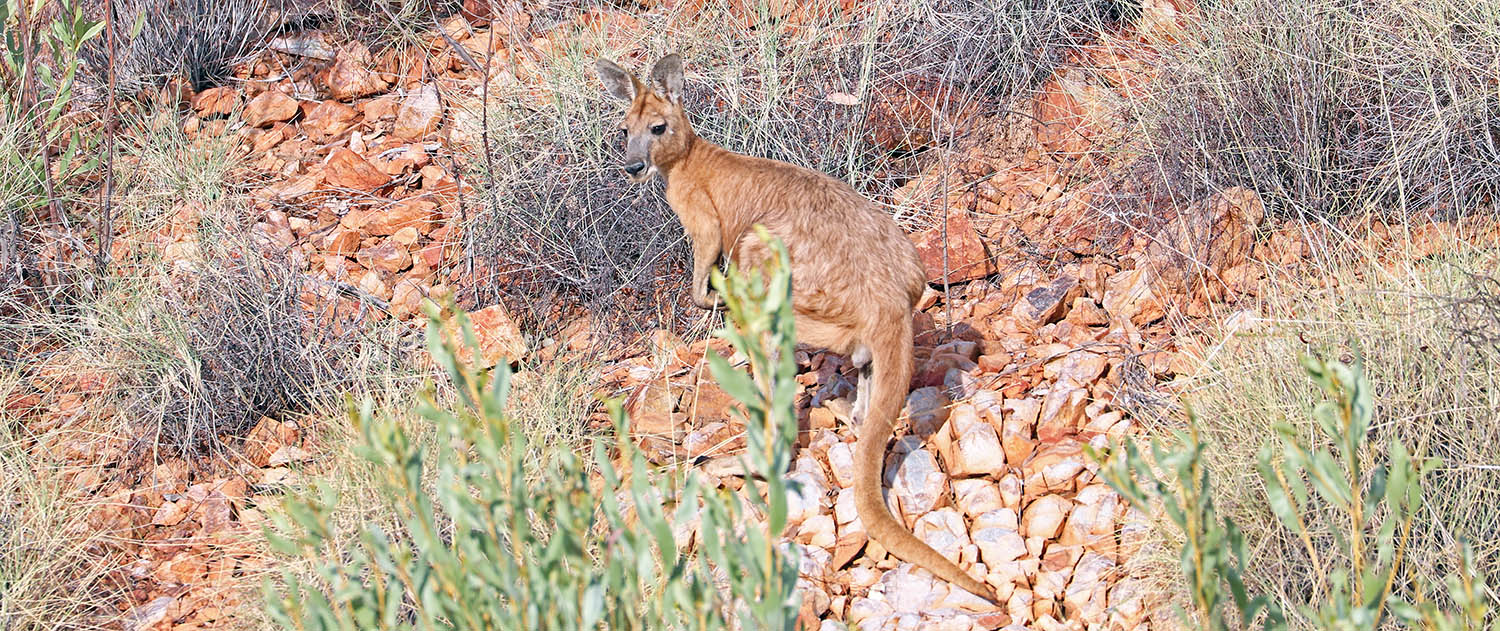 (Pamela Street reserve, Mt.Isa, Queensland)
Osphranter robustus erubescens, 'Euro', 'Western Wallaroo'. Longer hair 'shaggier' coat than grey or red kangaroos. Larger and clumsier in rocky habitat than rock wallabies. Usually seen alone.  Widespread in hill habitats across much of Australia. The western sub-species is found inland of the Great Diving Range. In the Kimberley and top end it is replaced by the 'Kimberley' subspecies.  
Petrogale spp. 'Rock-wallabies'

(Pamela Street reserve, Mt.Isa, Queensland)

(Telstra Hill, Mt.Isa, Queensland)
Petrogale purpureicollis, 'Purple-necked Rock Wallaby'. As the common name suggests, they have a light purple wash on neck, arms and head; this is normally more obvious in males, and is similar to the colours of the rocks they live in. They are restricted to rocky outcrops in north-west Queensland, such as Lawn Hill and Mt. Isa.