Mammals


AUSTRALASIAN Tropical & Subtropical Savanna Woodlands
The mammal species of the northern Australian woodlands includes a diversity of macropds, incuding a variety of specially adapted rock wallabies...
Class Mammalia
Family Macropodidae; Kangaroos and Wallabies
There are about 60 species in this family, including many in the tropical woodlands of northern Australia.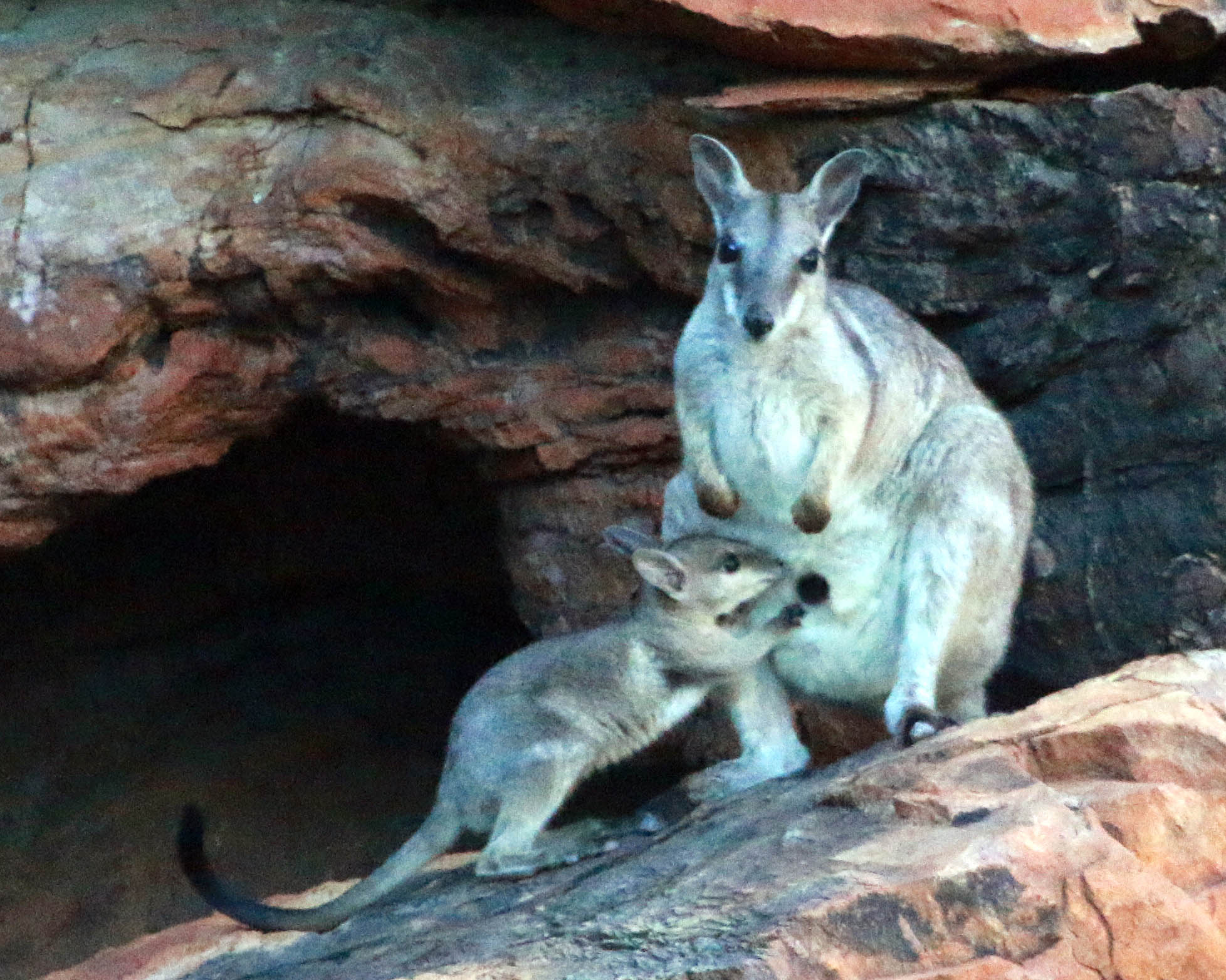 Macropus spp.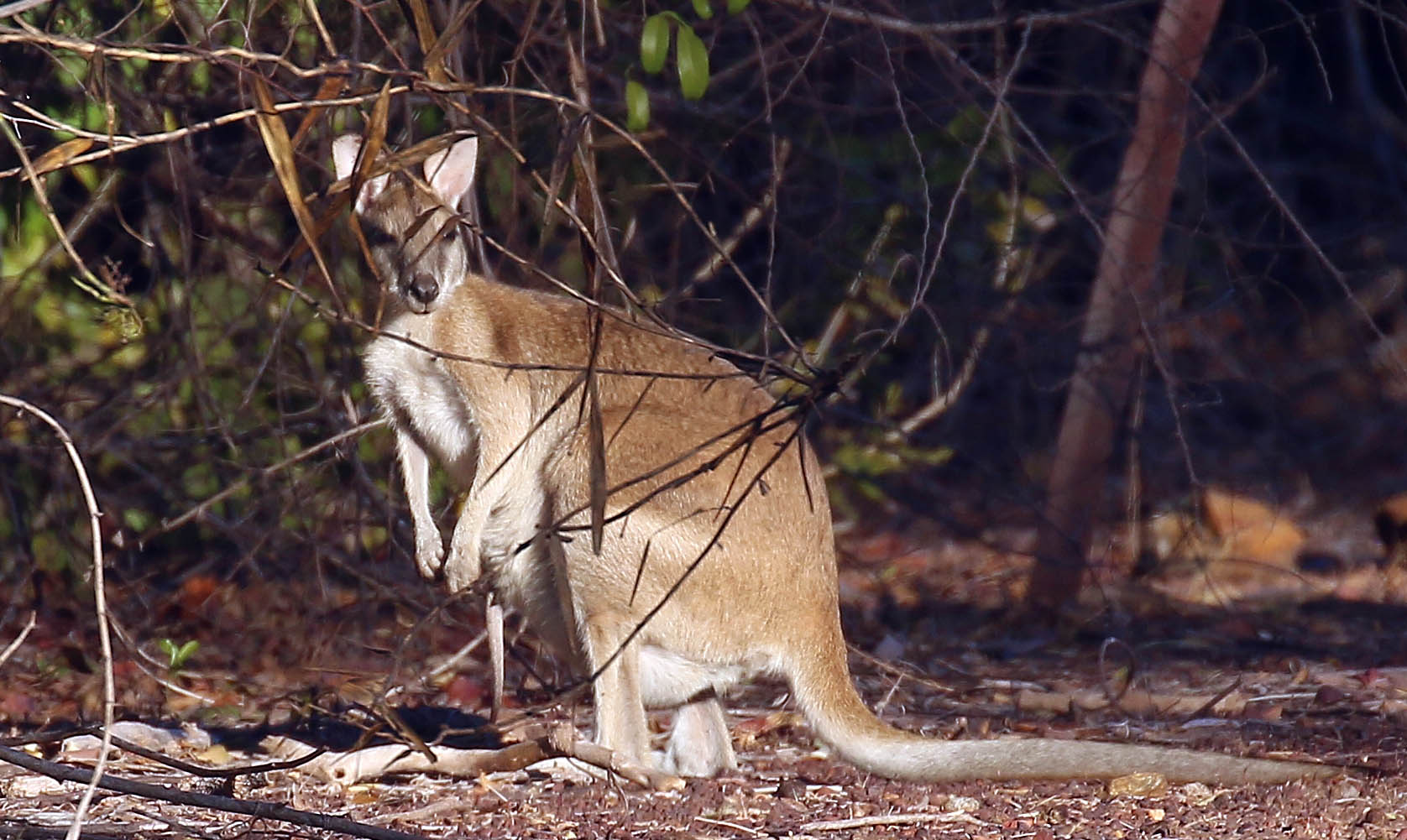 (Darwin, N.T.)
Macropus agilis, 'Agile Wallaby', 'Sandy Wallaby'. The common wallaby of the northern woodlands.
Osphranter spp. 'Wallaroo'
(Pamela Street reserve, Mt.Isa, Queensland)
Osphranter robustus erubescens, 'Euro', 'Western Wallaroo'. Longer hair 'shaggier' coat than grey or red kangaroos. Larger and clumsier in rocky habitat than rock wallabies. Usually seen alone.  Widespread in hill habitats across much of Australia. The western sub-species is found inland of the Great Diving Range. In the Kimberley and top end it is replaced by the 'Kimberley' subspecies.  
Petrogale spp. 'Rock-wallabies'
(Kimberley)
Rock Wallabies are adapted to living within a rocky habitat, being an ecological equivalent to hyrax/dassie in Africa, and mountain goats in Eurasia. 
---

(Pamela Street reserve, Mt.Isa, Queensland)

(Telstra Hill, Mt.Isa, Queensland)
Petrogale purpureicollis, 'Purple-necked Rock Wallaby'. As the common name suggests, they have a light purple wash on neck, arms and head; this is normally more obvious in males, and is similar to the colours of the rocks they live in. They are restricted to rocky outcrops in north-west Queensland, such as Lawn Hill and Mt. Isa.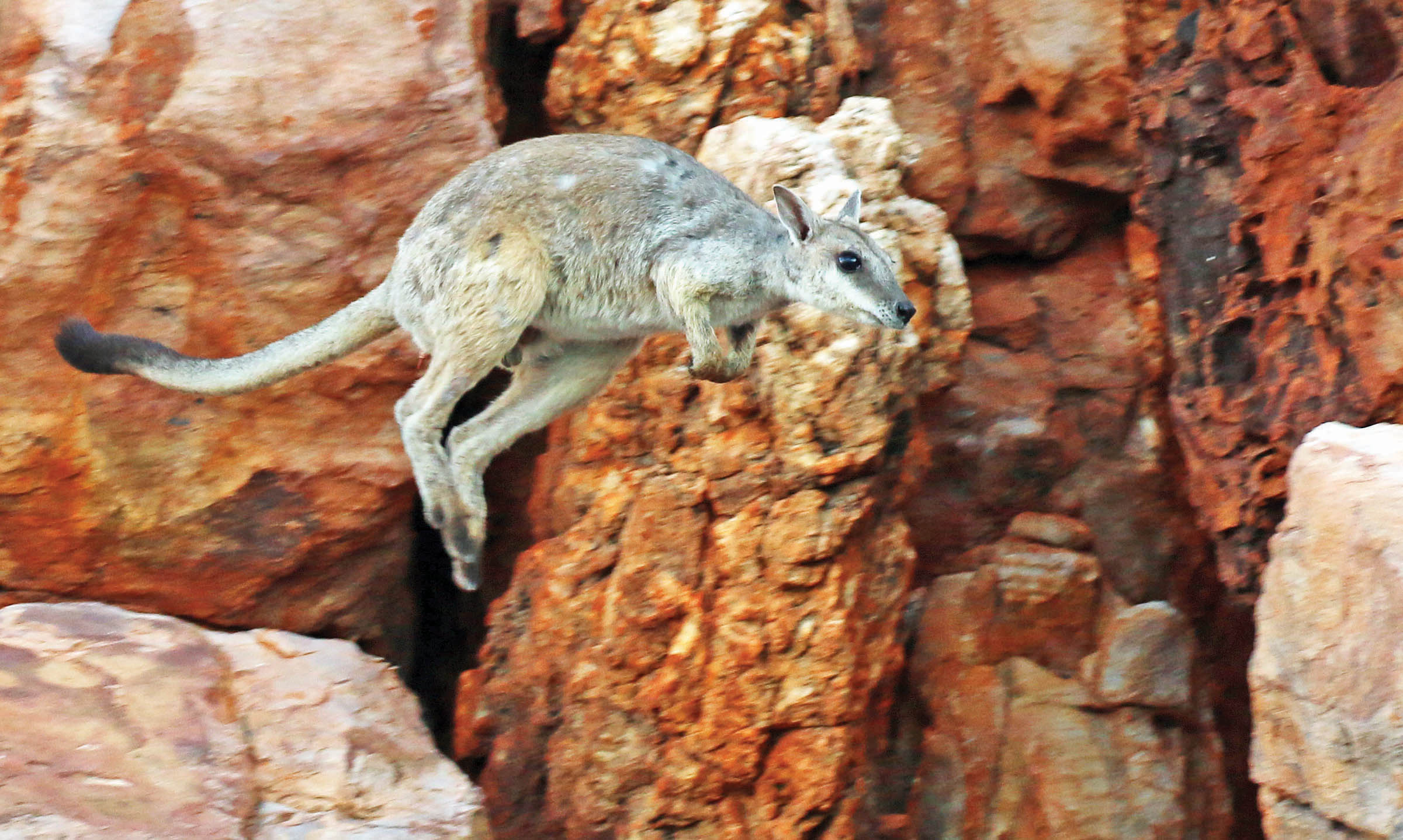 (Talbot Bay, Western Australia)
Petrogale bracyhotis '(Western) Short-eared Rock Wallaby'. Found in north-western Australia. In 2014 it was split from the very similar but slightly smaller Petrogale wilkinsi '(Eastern) Short-eared Rock Wallaby', found in the Top End.
(Bigge Island)
Petrogale burbidgei, 'Monjon'. The smallest of the rock wallabies. Endemic to the rocky habitats of north-west Australia.
(Magnetic Island, Queensland)
Petrogale assimilis, 'Allied Rock Wallaby'. Found in rocky habitats around Townsville and inland from there.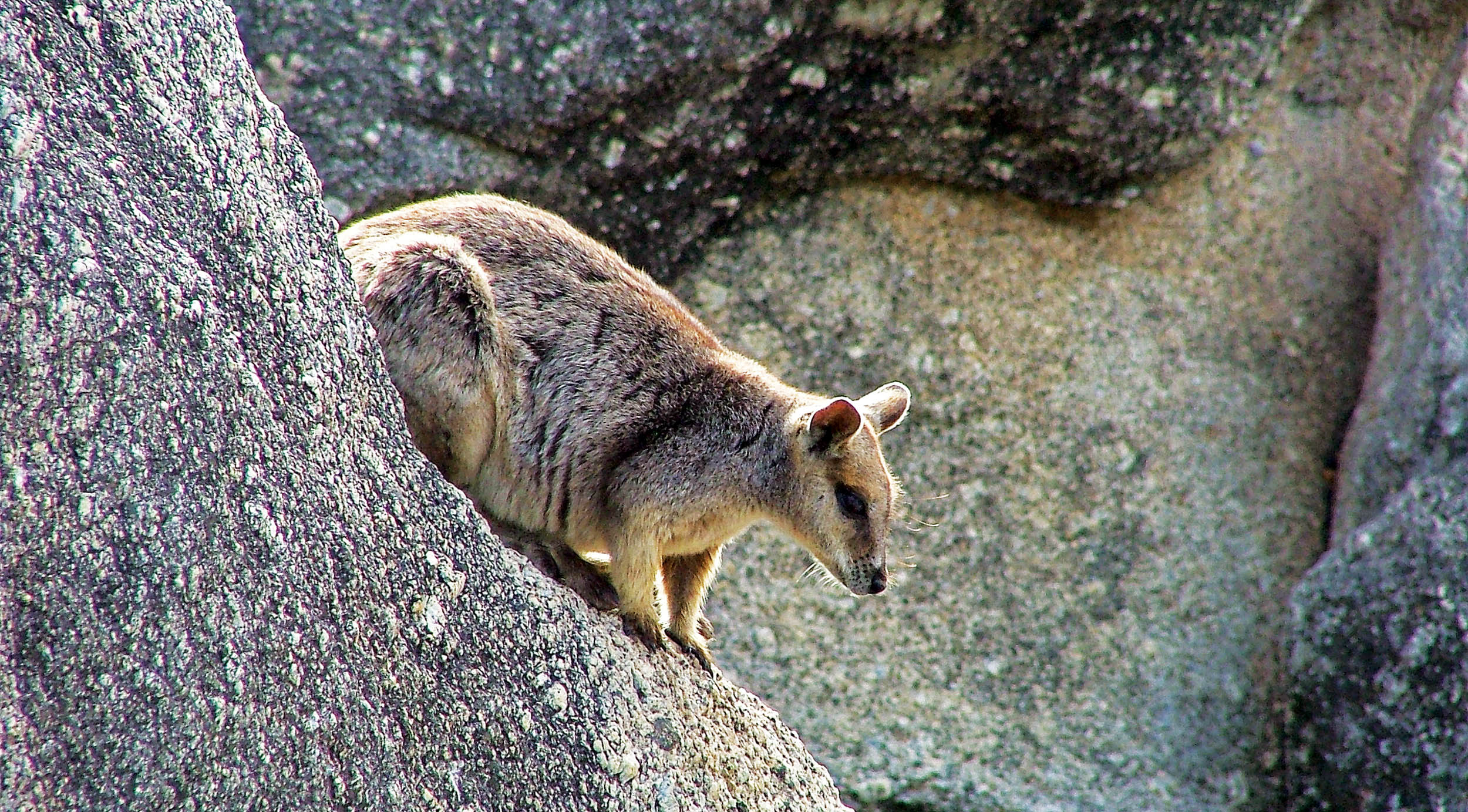 (Granite Gorge, Queensland)
Petrogale, 'Mareeba Rock Wallaby'. Endemic to rocky habitats around Mareeba area, inland of Cairns. This species was only recognised in 1992.
Search this website and google:

---