search google and this website:
about
Ecosystem Guides
the aims of Ecosystem Guides
The aim of Ecosystem Guides is to interpret and celebrate the great ecosystems of the planet and all the species within.
methods
I have previously guided land-based tours. These days I mostly contract out to expedition ships. On these ships I interpret nature and wildlife through my lectures. I have also previously interpreted ecosystems through my books. Now I tend to use the internet, mainly through this website.
behind the scenes
Ecosystem Guides is the 'sole trader' small business of myself,
Damon Ramsey.  For my schedule.  You can check in on the Ecosystem Guides facebook page. (However, I only use it when off ships, which is not very often!). And finally, for contact details, click on the following: Contact Details for Damon Ramsey and Ecosystem Guides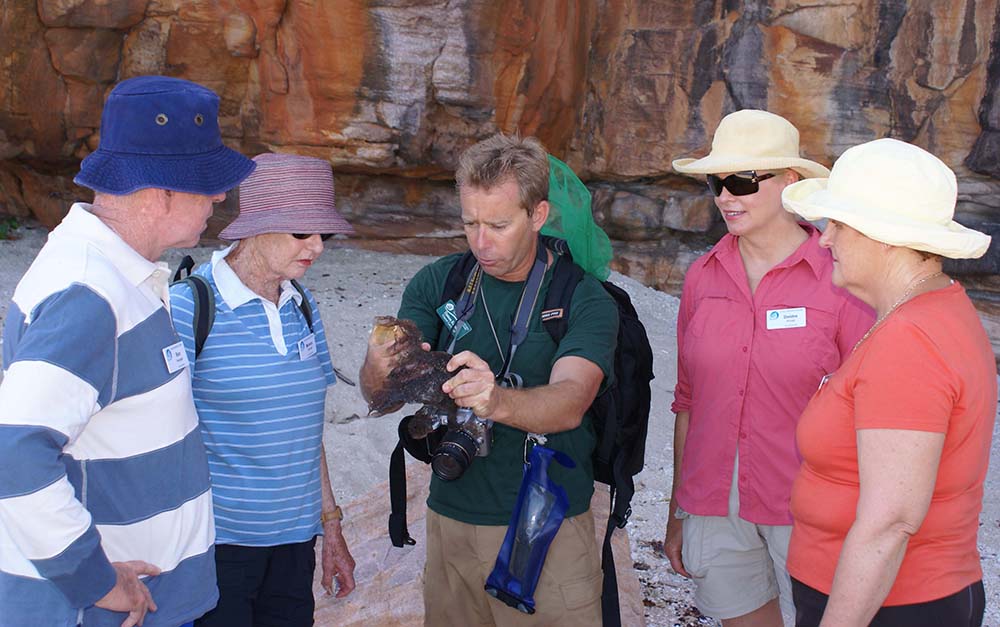 That's me guiding. Most of what I say is true. More or less (photo by Jamie Anderson).
Updates
Well it looks like my first trip after the virus will be the Great Barrier Reef (where I started!) with Coral Expeditions.....I hope. If you can't go travelling until everything settles down, then until then, here I am doing online
guided walks for Noble Caledonia and online lectures for Silversea.
---
---