search google and this website:
SUBANTARCTIC Seashore


birds



The birds of the Subantarctic seashore include sheathbills, gulls, skuas, albatross, giant petrels and cormorants...

Order Charadriiformes: waders & shorebirds
Family Stercorariidae: 'Skuas' and 'Jaegers'
(Macquarie Island, Australia)
Stercorarius antarcticus, 'Brown Skua', 'Antarctic Skua'.
Family Laridae: Gulls
Order Procellariiformes: Tubenoses
Family Diomedeidae: Albatrosses

(Auckland Islands)
Phoebetria palpebrata, 'Light-mantled Sooty Albatross'.

Family Procellariidae: Petrels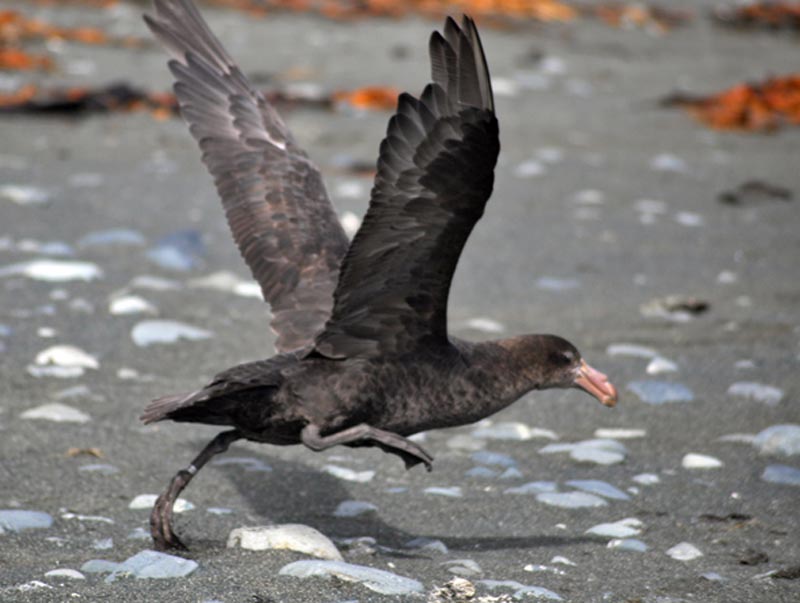 (Macquarie Island, Australia)
Macronectes giganteus, 'Southern Giant Petrel'.
Family Phalacrocoracidae: Cormorants
Family Motacillidae
(South Georgia)
Anthus antarcticus, 'South Georgia Pipit'. The only passerine found on South Georgia.
Updates
Well it looks like my first trip after the virus now might be as an Expedition leader in Tasmania with Coral Expeditions
. If you can't go travelling until everything settles down, then until then, here I am doing online
guided walks for Noble Caledonia and online lectures for Silversea.
---
---