search google and this website:
SUBANTARCTIC Seashore


birds



The birds of the Subantarctic seashore include sheathbills, gulls, skuas, albatross, giant petrels and cormorants...

Order Charadriiformes: waders & shorebirds
Family Stercorariidae: 'Skuas' and 'Jaegers'
(Macquarie Island, Australia)
Stercorarius antarcticus, 'Brown Skua', 'Antarctic Skua'.
Family Laridae: Gulls
Order Procellariiformes: Tubenoses
Family Diomedeidae: Albatrosses

(Auckland Islands)
Phoebetria palpebrata, 'Light-mantled Sooty Albatross'.

Family Procellariidae: Petrels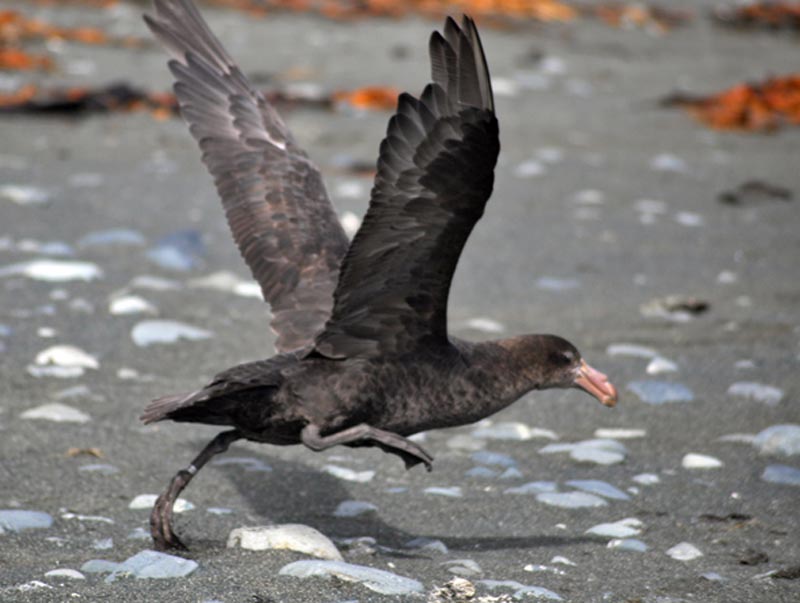 (Macquarie Island, Australia)
Macronectes giganteus, 'Southern Giant Petrel'.
Family Phalacrocoracidae: Cormorants
Family Motacillidae
(South Georgia)
Anthus antarcticus, 'South Georgia Pipit'. The only passerine found on South Georgia.