NEOTROPICAL Tropical & Subtropical Moist Broadleaf Forest
mammals
The mammals of the rainforest of South and Central America...
Order Primates
Family Callitrichidae: Marmosets & Tamarins
Callithrix jacchus, 'Common Marmoset' (Rio, Brazil). Found in Atlantic forest and other habitats in north-eastern Brazil, including being introduced into Rio.
Family Cebidae: Capuchins and Squirrel Monkeys
Sapajus spp. 'Capuchins'
The monkey Marcel from friends was a capuchin!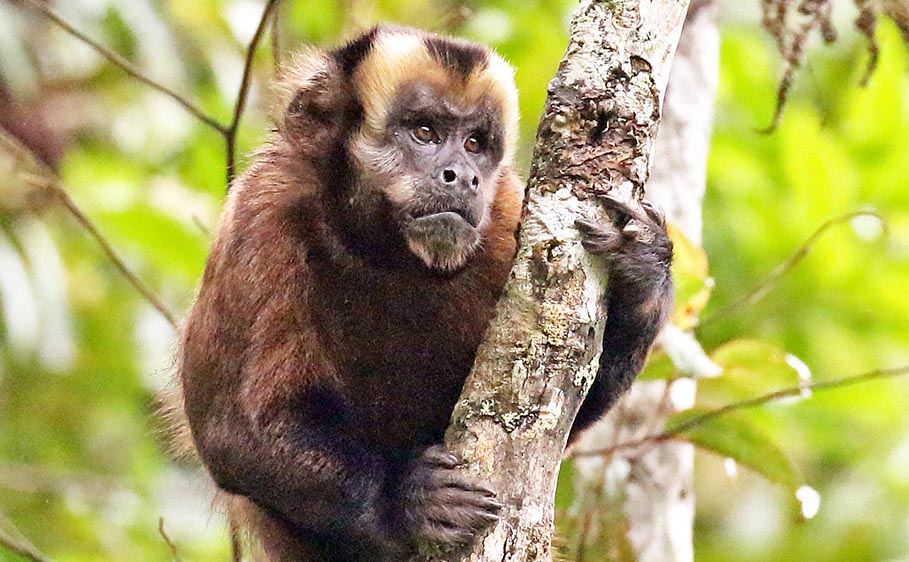 Sapajus apella, 'Brown Capuchin', 'Black-capped Capuchin' (Cock of the Rock Lodge, Peru). Widespread across South America, and probably comprised of different species.
Saimiri spp. 'Squirrel Monkey'
Squirrel Monkey taxonomy is quite confusing as there has been many recent studies shifting species around.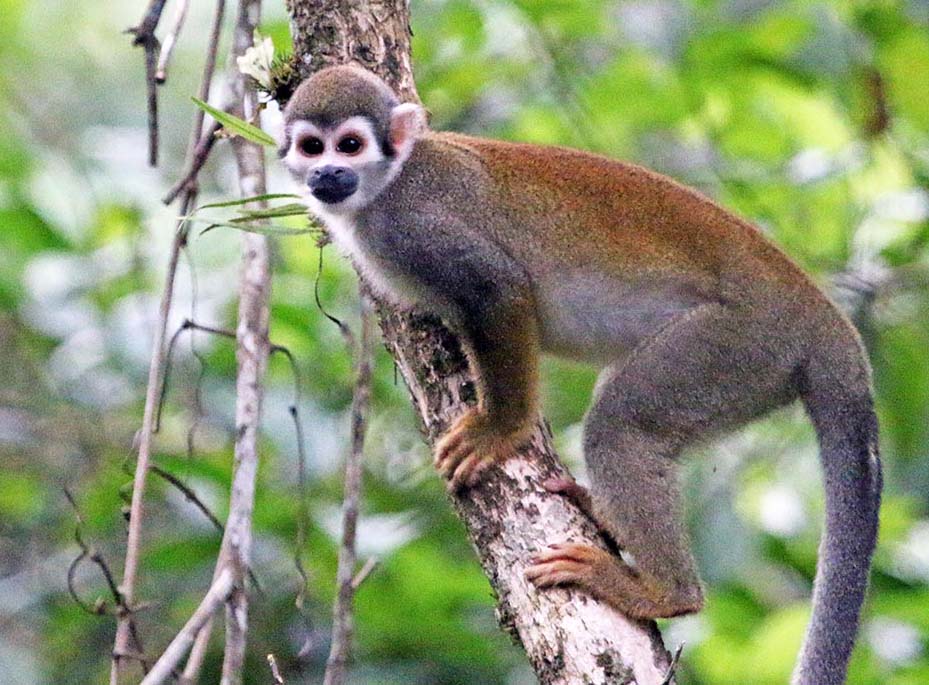 Yarina Lodge, Ecuador
Saimiri cassiquiarensis (macrodon), 'Humboldt Squirrel Monkey (Ecuador subspecies)'.
Family Pitheciidae: Titi, Saki, Uakari
'Titi Monkey', 'Springaffen (German)'
There are lot of species of Titi monkey! Recent taxonomic classification studies has revealed many are endemic to small areas. They usually have brown, grey or reddish colours. Some species have a different coloured forehead or a unibrow. Unusually for primates, they mate for life. Poor buggers. They are found in tropical rainforest in South America.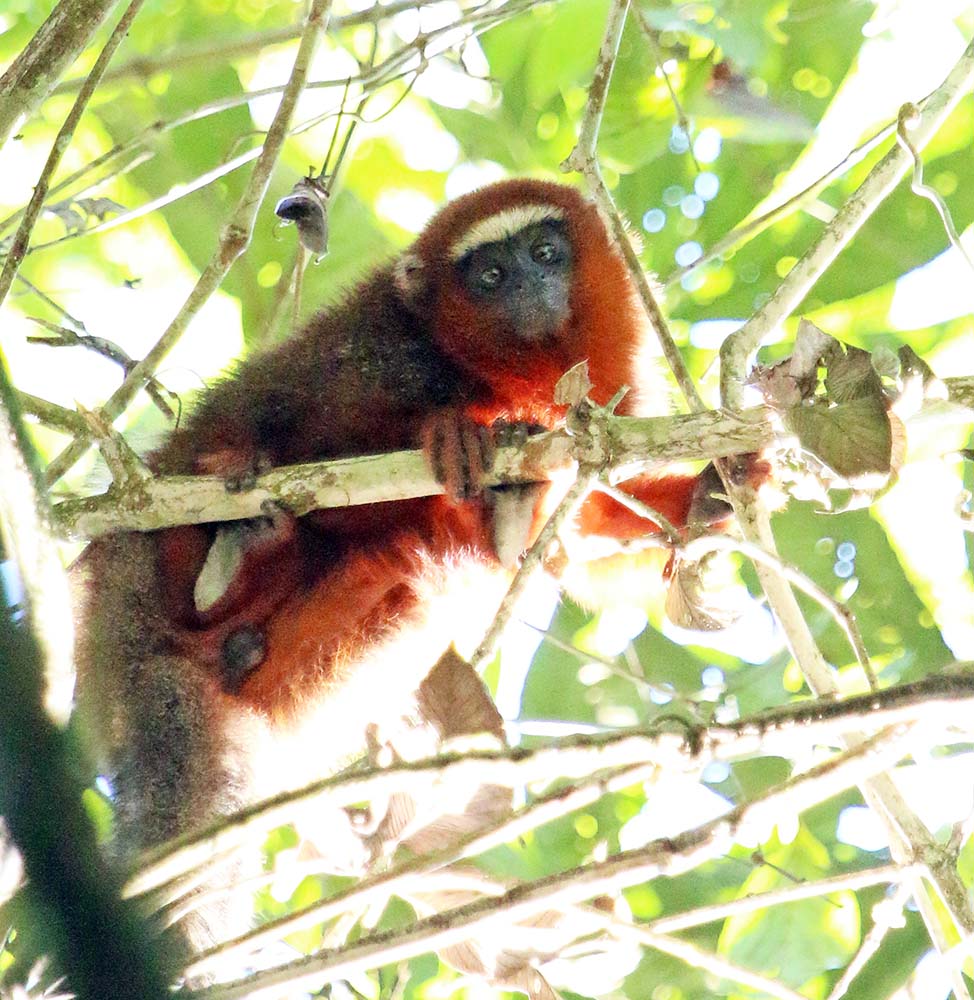 Yarina Lodge, Ecuador
?  Plecturocebus discolor 'White-tailed Titi Monkey'.
Family Atelidae: Howler, Spider & Woolly Monkeys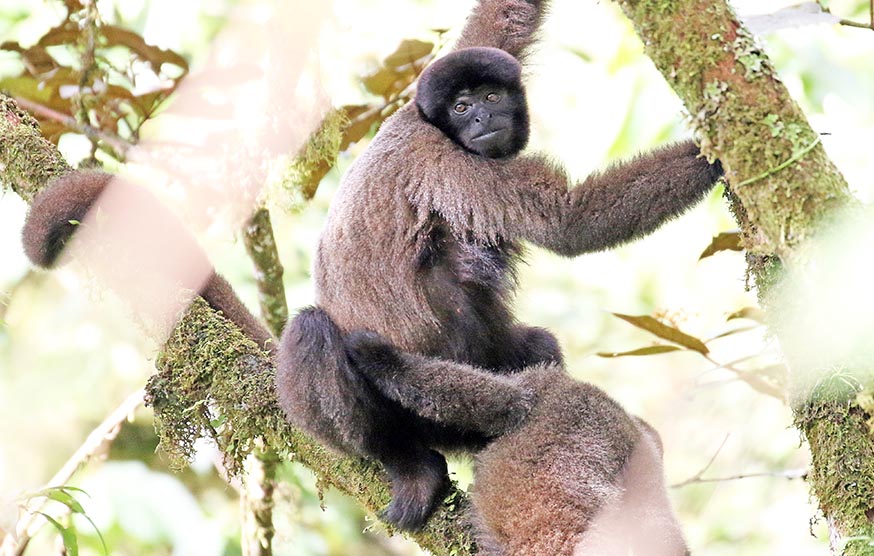 (Manu Road, Peru)
Lagothrix cana, 'Gray Woolly Monkey'. Usually found in mountain rainforest, in south-eastern Peru and western Brazil, and small patches in Bolivia.
Order Rodentia
Family Sciuridae Squirrels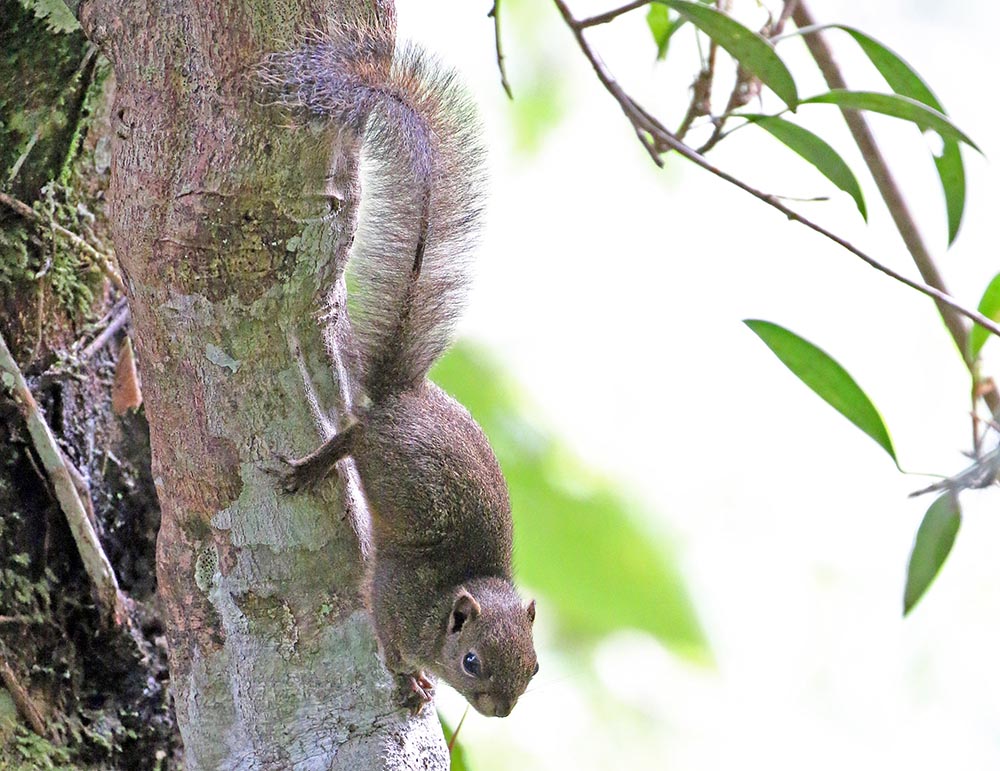 Sciurus ignitus, 'Bolivian Squirrel' (Manu Road, Peru).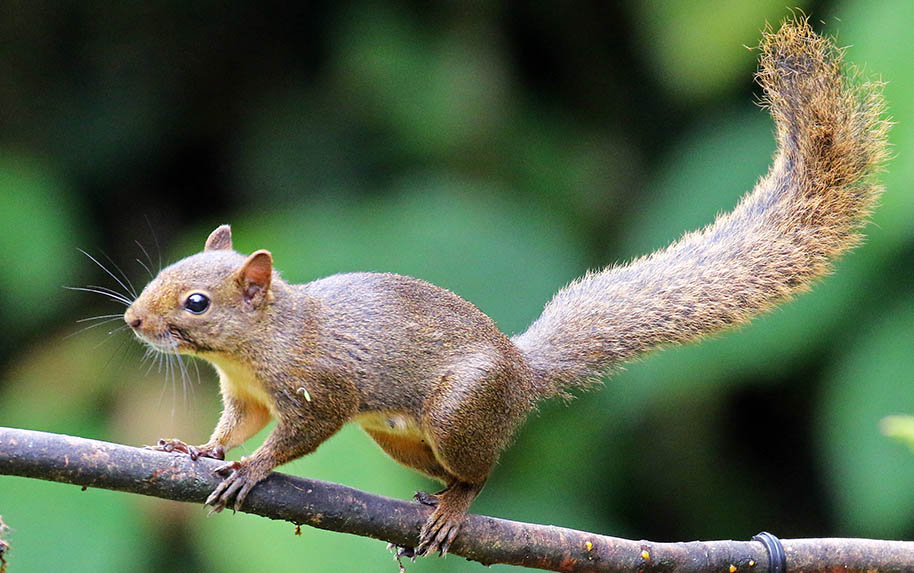 Sciurus spadiceus, 'Southern Amazon Red Squirrel' (Cock of the Rock Lodge, Peru).
Notosciurus granatensis, 'Red-tailed Squirrel' (Bellavista Lodge, Ecuador).
Family Dasyproctidae: Agoutis and Acouchis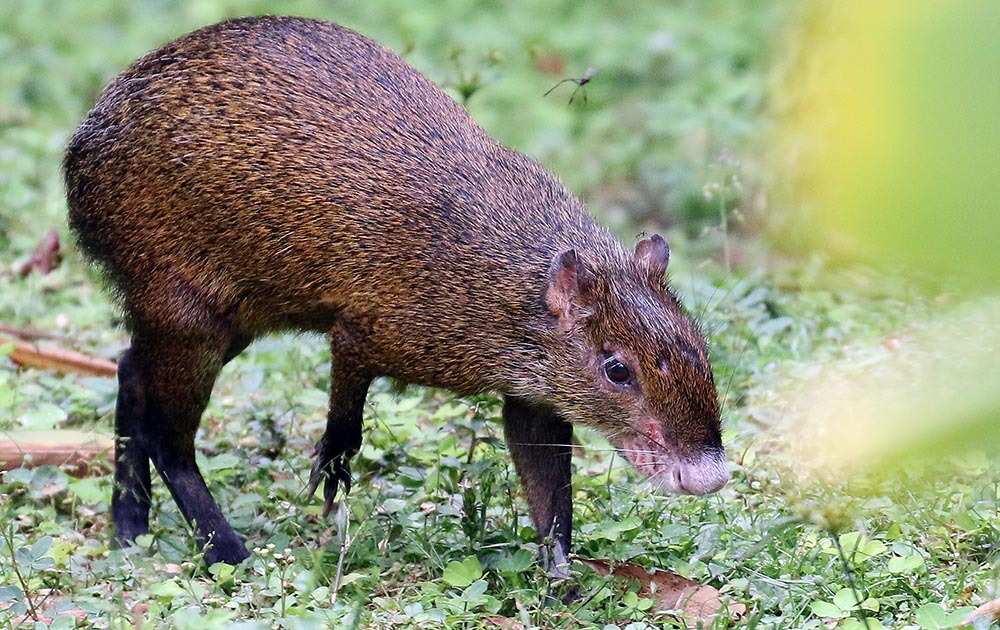 What a cutie is the little agouti! (Cock of the Rock Lodge, Peru)
Dasyprocta variegata, 'Brown Agouti'. (Split from the Central American Agouti).
Yarina Lodge, Ecuador
Dasyprocta fuliginosa, 'Black Agouti'. Usually found somewhere near freshwater, in forests and woodlands in the north-west Amazon part of South America.

---
Thinking of travelling again after everything settles down? The first expedition I am booked to work on after the virus is Micronesia, New Guinea & Indonesia in 2021 with Silversea. Meanwhile I am giving a lecture on the Sunshine Coast (Australia) on the "Sounds of suburban south-east Queensland".