search google and this website:
NEOTROPICAL Tropical & Subtropical Moist Broadleaf Forest
invertebrates
The amazing invertebrates of South & Central America... 
Phylum Annelida: Worms
Class Clitellata/Oligochaeta 'Earth Worms'
(Bellavista Lodge, Ecuador)
Martiodrilus (?) crassus, 'Giant Earthworm'.  Up to 1.5 metres long. Like many worms, they come out onto the soil surface when conditions are wet.

Family Scutigeridae: 'House/Cave Centipedes'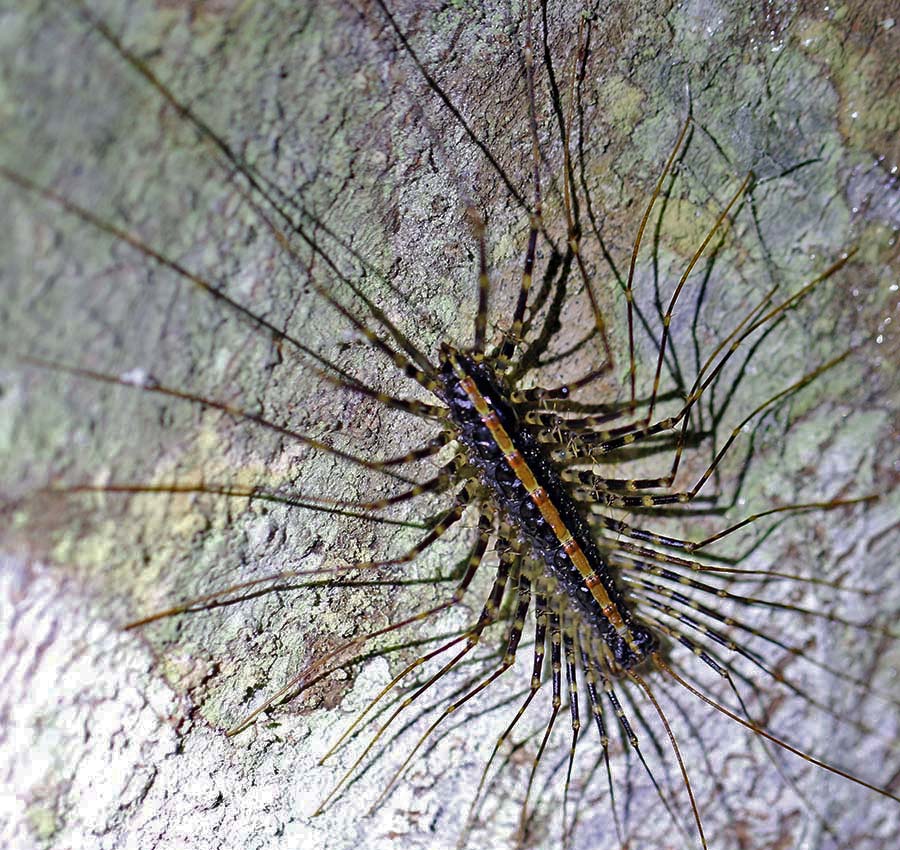 (Tandayapa Lodge, Ecuador)
The Scutigerid centipedes are startling to us humans, scuttling along very quickly with their long legs. They often live in caves, and thus are pre-adapted to living in houses with humans, as well as drains and pipes.

Updates
Well it looks like my first trip after the virus will be the Great Barrier Reef (where I started!) with Coral Expeditions.....I hope. If you can't go travelling until everything settles down, then until then, here I am doing online
guided walks for Noble Caledonia and online lectures for Silversea.
---
---