Kibale National Park
Uganda
This rainforest national park in central Africa has the highest diversity of accessible primates of any place I have seen in the world...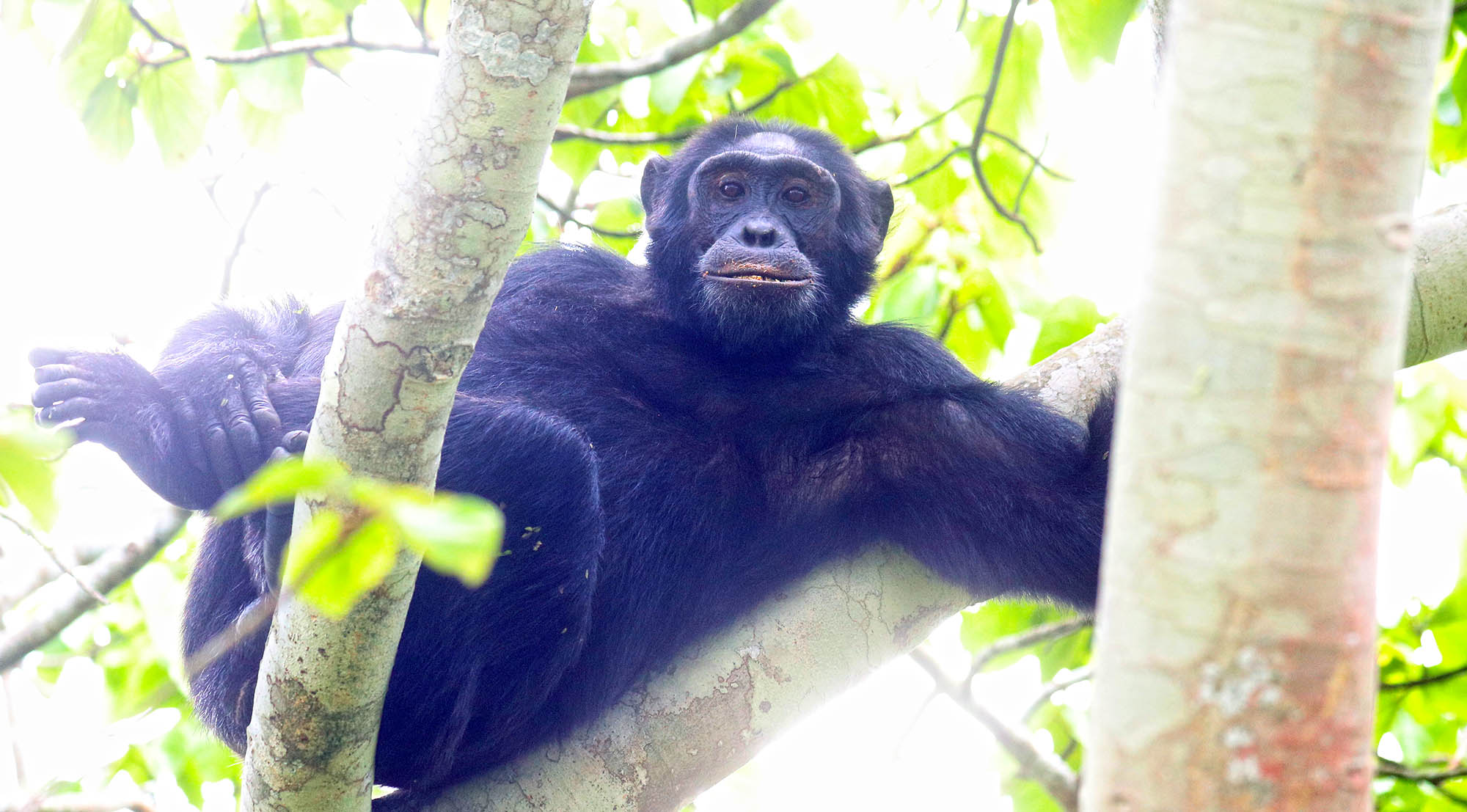 Personal experience
I stayed at this park for four nights in October 2019. 
the surrounds
This national park has the highest diversity of primates in all of Africa. And many species are easy to see. If you stay at Primate Lodge, and spend a day around the lodge and walking up and down the main road through the forest, you should see Olive Baboon, Mantled Guereza (black and white Colobus), Grey-cheeked Mangabey, Red-tailed Monkey and others. Chimps can be seen on separate tours, and Bush Babies or Galagos can sometimes be glimpsed high in the canopy on night tours (they don't like it when you go off and do your own spotlighting).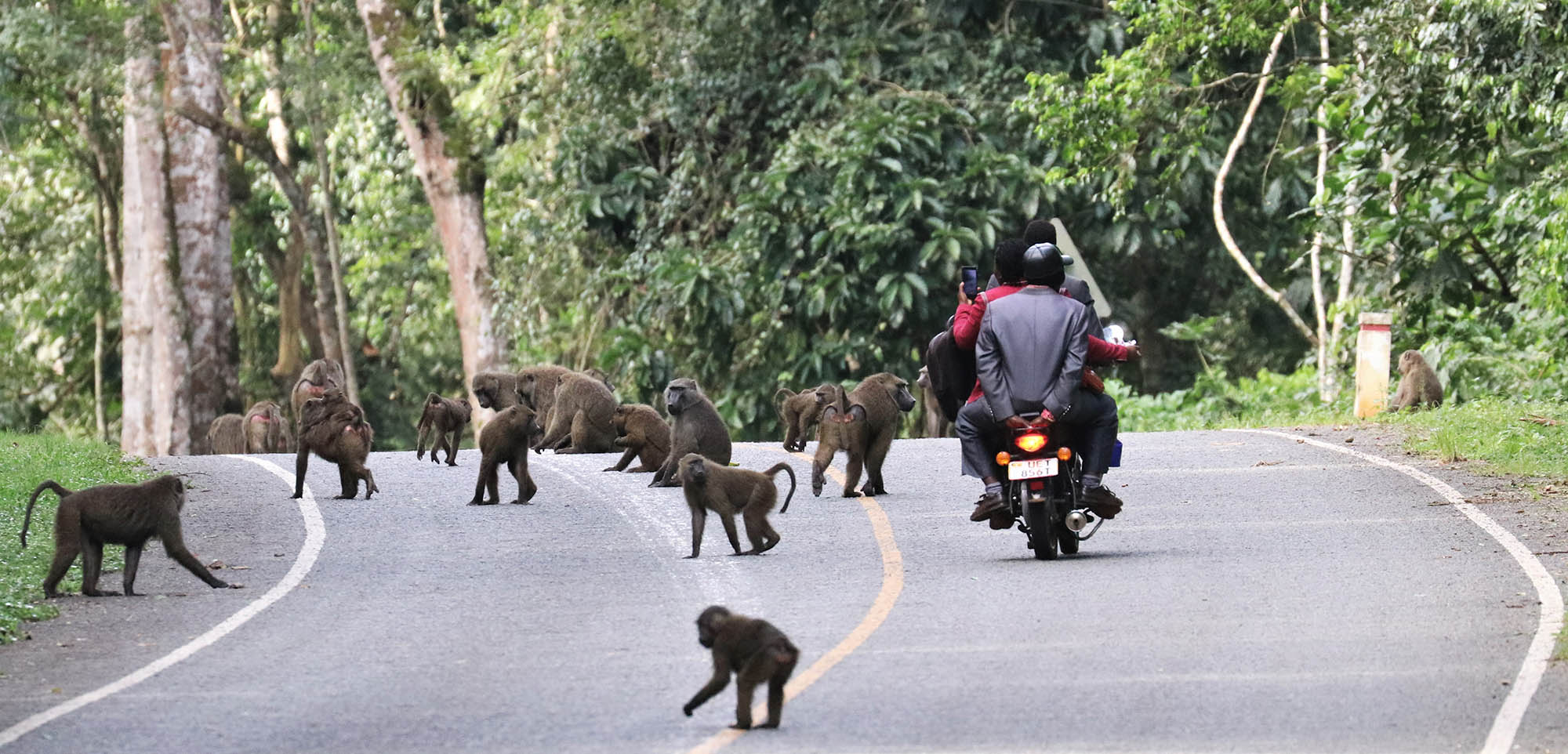 the road through Kibale is often busy with wildlife!
Accommodation
There are various accommodation options in and around the national park; I stayed at two very different places. You can stay right in the rainforest in the national park at Primate Lodge, or keep away from the mould and stay outside at the very pretty and bird rich Isunga Lodge. 
Search this website and google:

---