search google and this website:
birds

ANTARCTIC Seashore
The birds of the Antarctic seashore include sheathbills, gulls, skuas, albatross, giant petrels and cormorants...

Order Charadriiformes: waders & shorebirds
Family Chionidae: 'Sheathbills'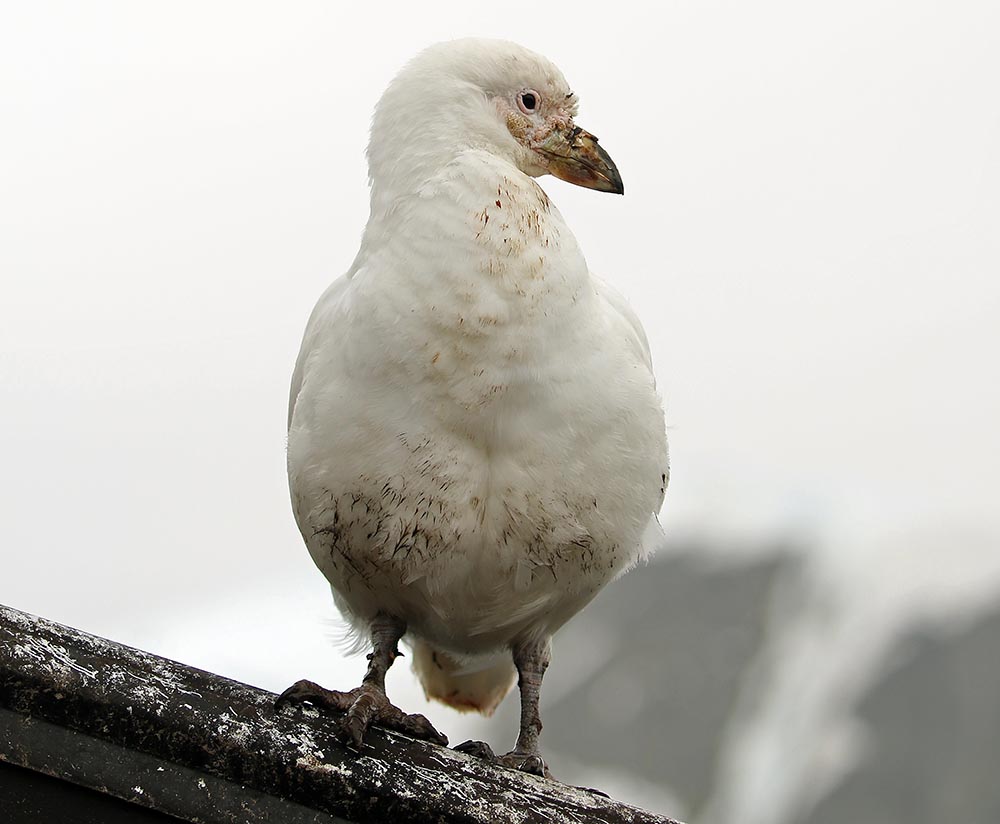 Chionis albus, 'Snowy Sheathbill', (Antarctic peninsula). The only 'land' bird native to Antarctica.
Family Stercorariidae: 'Skuas' and 'Jaegers'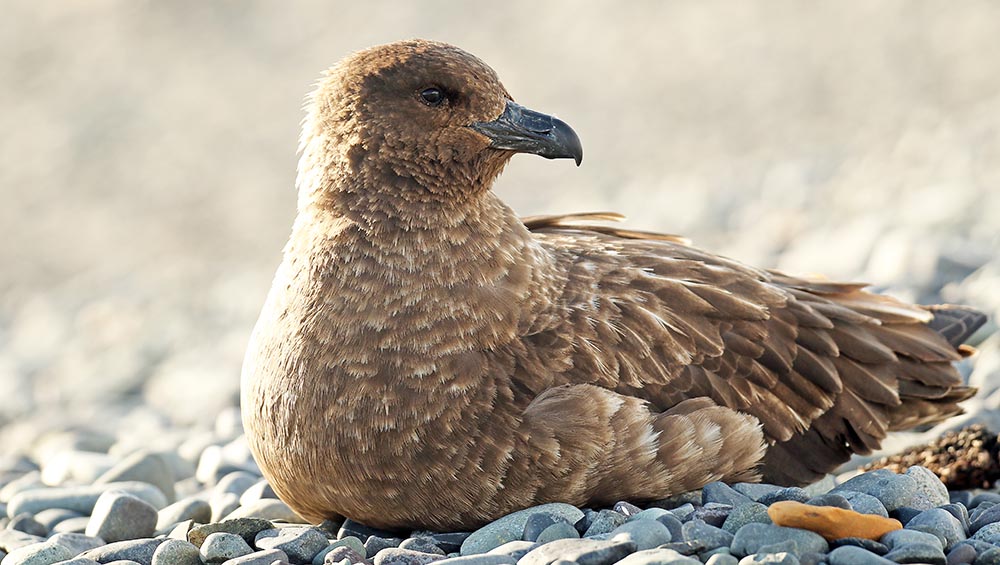 Family Laridae: Gulls
Larus dominicanus, 'Kelp Gull'.
Order Procellariiformes: Tubenoses

(Antarctic peninsula)
 Macronectes giganteus, 'Southern Giant Petrel'.
Order: Suliformes
Family Phalacrocoracidae: Cormorants
(Antarctic peninsula)
Leucocarbo bransfieldensis, 'Antarctic Cormorant'.