INDO-MALAYAN Tropical & Subtropical Moist Broadleaf Forest
plants
The diversity of plants in the rainforests of Asia is too much for one page!
Family Lauraceae
Family Piperaceae
Family Pandanaceae
Family Zingiberaceae
Family Dilleniaceae
Family Vitaceae
Family Fabaceae
Family Rosaceae
Family Euphorbiaceae
Family Malvaceae
Family Myrtaceae

Family Melastomataceae
Osbeckia lanata. Found in the understory in montane forests in Sri Lanka (Horton Plains, Sri Lanka).

Family Lecythidaceae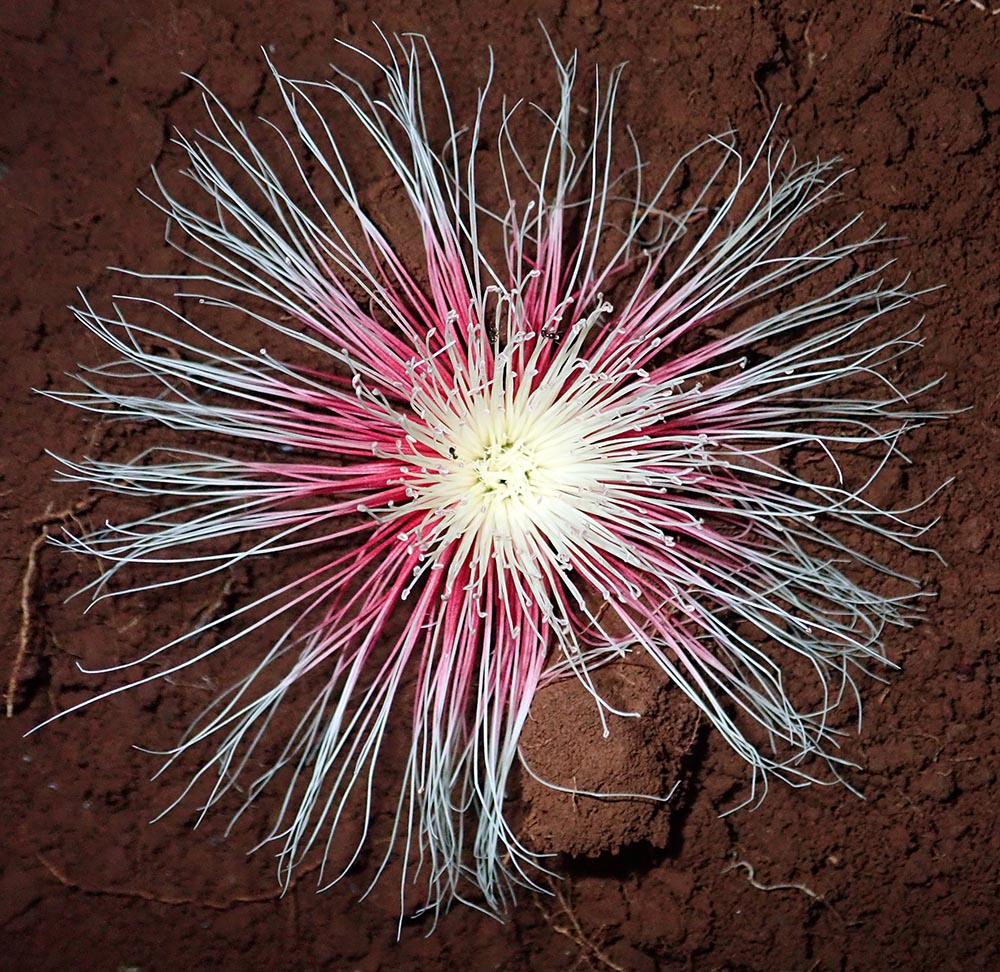 Careya arborea (Jahoo Camp, Cambodia).

Family Ericaceae, 'Heathers'
Rhododendron spp.
Many species in this genus have large red flowers. They are mostly found in the higher altitude forests of Asia.
Rhododendron arboreum, 'Ceylon Rhododendron'. Grows as a shrub in the open or small tree in more protected areas. Leaves greyish-brown on underside due to hairs.  Large bunches of a dozen red flowers. Found in cloud forest, endemic to Sri Lanka. (Horton Plains).
---
Vaccinium leschenaultia, Indian Cranberry. Shrub or small tree. Found in montane forest in India and Sri Lanka. (Horton Plains, Sri Lanka).

Rubiaceae
Apocynaceae
Solanaceae
Verbenaceae
Lamiaceae
Araliaceae
Thinking of doing expedition travel after everything has calmed down? I do a lot of my guiding and lecturing work on Silversea.