Kinabalu National Park HQ


Sabah, Malaysia




personal experience....
I stayed here in 2012, to take photographs and do research for my upcoming ecosystem guides book: "Tropical Rainforest of south-east Asia".
accommodation...
Staying insde the park is the only way to go if you are interested in nature, particularly birding. This is because you want to be right at the rainforest in the morning, rather than trudging in from the outside and wasting time. There are some cheap, good value options on the main road just outside the park, such as D'Villa, which is about a 15 minute walk away, and you will get a nice room, with gardens and some common birds such as fantails and sunbirds. But you are on the highway and it is noisey, and the walk to the park, which you will be doing all the time, is on the side of a road, usually wet and muddy, with hurtling buses and trucks.
Accommodation inside the park is very expensive. If you are rich, then you are right, for there are plenty of lodges within the park. But if you are on a budget, you will have to stay in the hostels. They are hard to book online, so generally you pay when you get there, although if it is busy season you might want to book a night at a hotel outside or nearby. These are about $60 a night just for a bed in 6 bed dorms, with shared bathroom. If you staying for a while and at several places around the park, you may be able to get it at the local rate. You might also be able to get the local rate if you book in through hostels in KK, as they get packages for their Mt.Kinabalu hikes. However, staying in the park is the best option, for they are right in the center with plenty of rainforest and trails.
nature and wildlife watching...
The Kinabalu National Park Headquarters is great for high altitude rainforest plants and bird-watching. There are not many mammals (besides squirrels and tree-shrews)...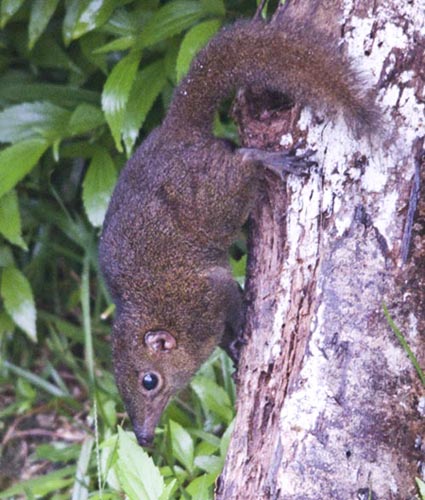 the pointy nosed treeshrews, at Mt.Kinabalu (Damon Ramsey)
 ...but I found the roads and tracks around Kinabalu HQ to be some of the best birding in tropical Asia, such as Temmincks Sunbird...

the striking scarlet Temmicks Sunbird, Mt.Kinabalu HQ (Damon Ramsey)
Ashy Drongo...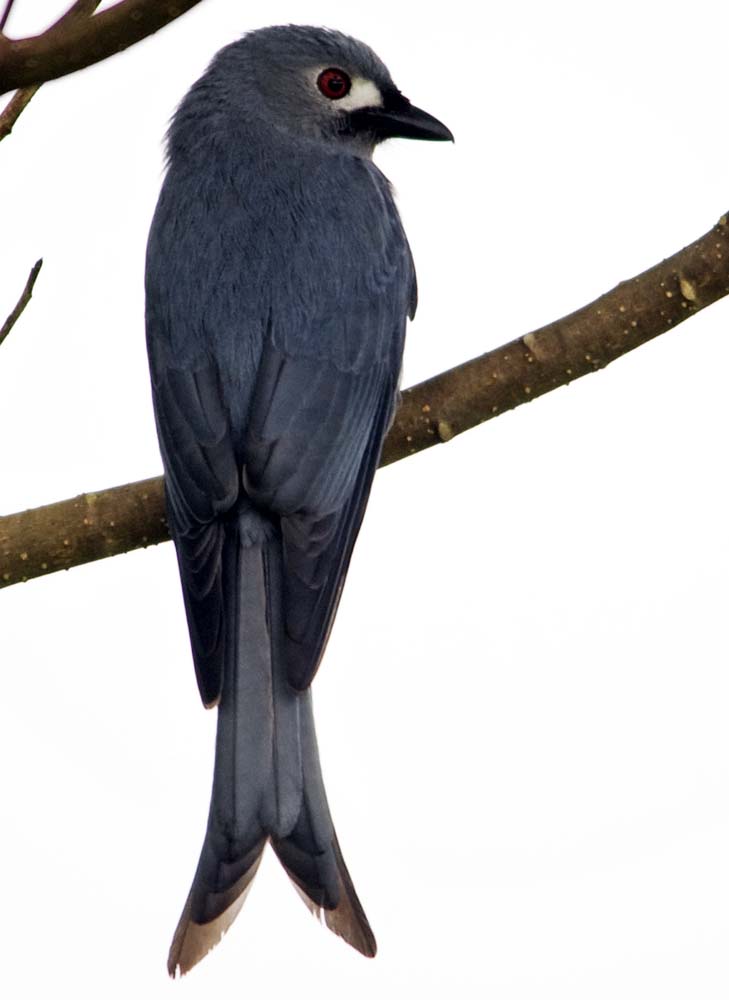 the distinctive Ashy Drongo (Damon Ramsey)
Black-capped White Eye...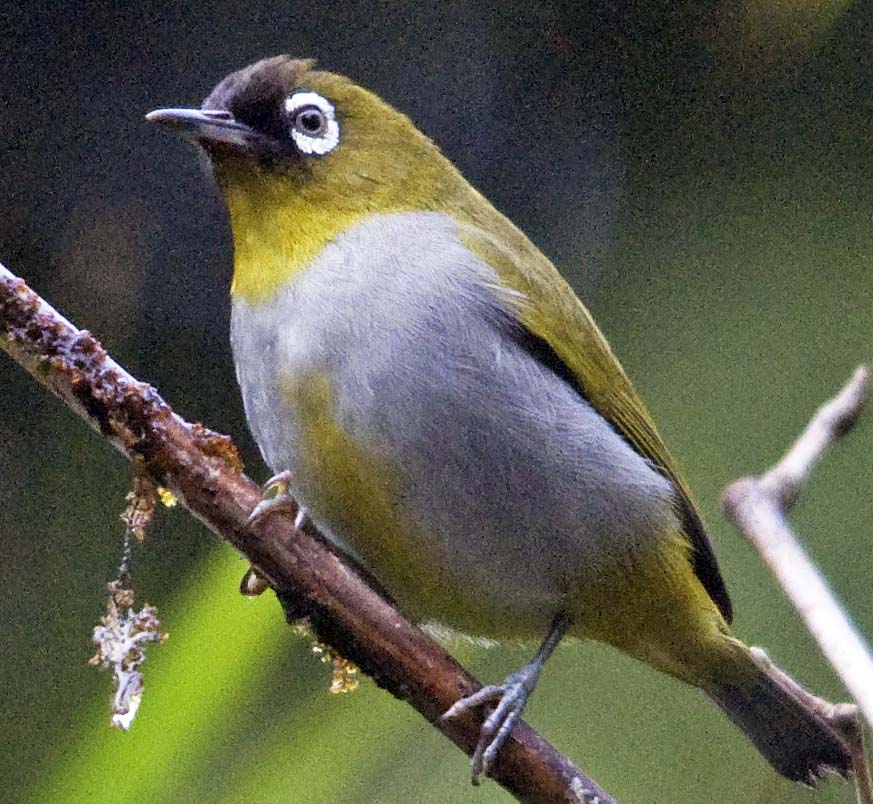 yellow-breasted Warbler...

Chestnut-hooded Laughing-thrush...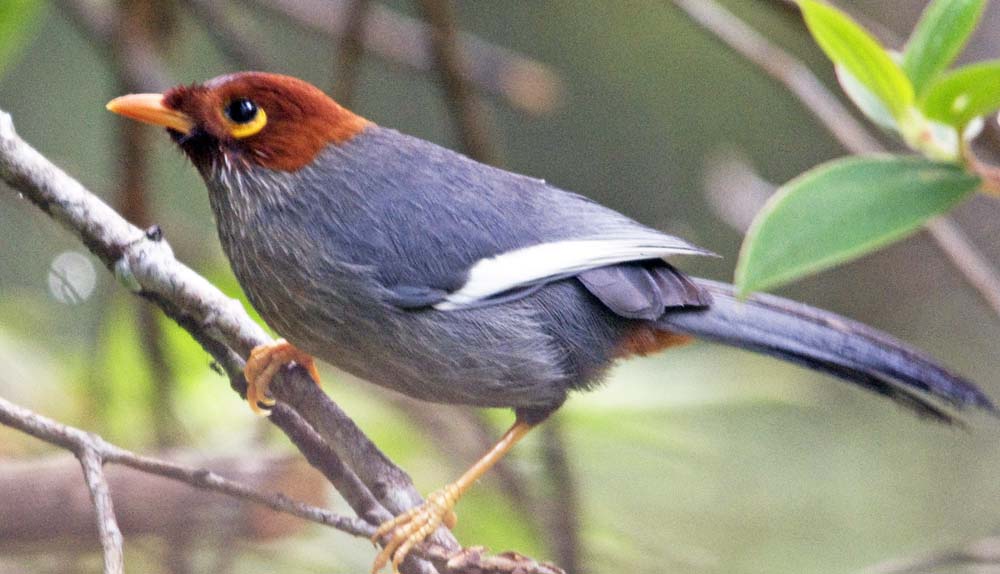 Chestnut-hooded Laughing Thrush (Damon Ramsey)
and it is also a great place for botanizing, with the famous Rhodendrons adding a splash of colour to the often gloomy, misty highland rainforest...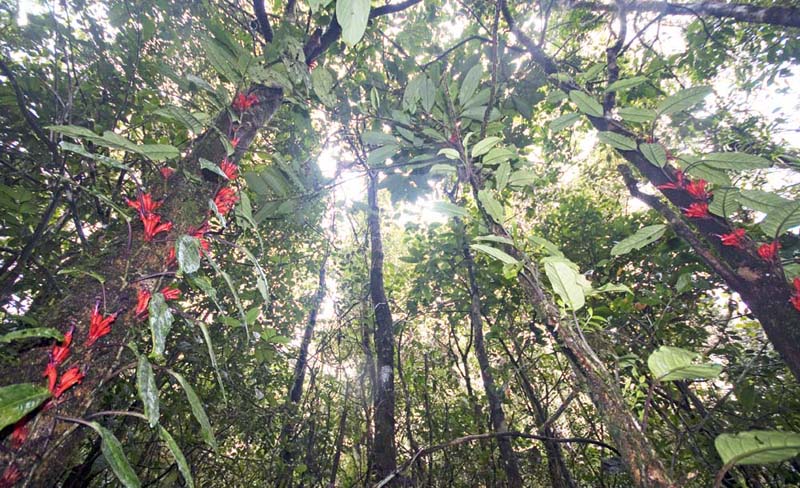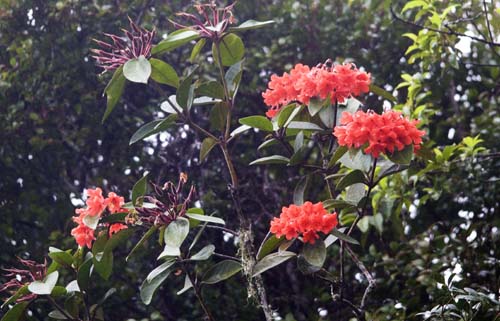 high altitude Asia is famous for it's Rhododendrons (Damon Ramsey)
---
As this is such a large national park with many access points, there are other natural areas of interest to visit, such as the peak itself Mt Kinabalu, Mesilau (at an even higher altitude), and Poring Hot Springs , (at much lower altitude).