about
Ecosystem Guides
This is a short introduction to "Ecosystem Guides". There is more information at the very bottom of the navigation bars to the left.

the aims of Ecosystem Guides
The aim of Ecosystem Guides is to interpret and celebrate nature and wildlife, and encourage nature based tourism. Different mediums are used in slightly different ways to accomplish this aim.

the methods of Ecosystem Guides
The 'ecosystem guides' books explain WHAT animals, plants and ecosystems you are looking at. 
The 'ecosystem guides' videos show you HOW to find and identify plants and animals within ecosystems.

The 'ecosystem Guides' website is to show people WHERE to find all of this. There is a list of places on the navigation bars on the left.
The lectures are presented by me (Damon Ramsey) for various companies, and explain various subjects, with a sense of humour.
other details of Ecosystem Guides...
Ecosystem Guides is the 'sole trader' small business of myself,
Damon Ramsey.

For my schedule, click here.

You can check in on the Ecosystem Guides facebook page. (However, I only use it when off ships, which is not very often!).
And finally, for contact details, click on the following:
Contact Details for Damon Ramsey and Ecosystem Guides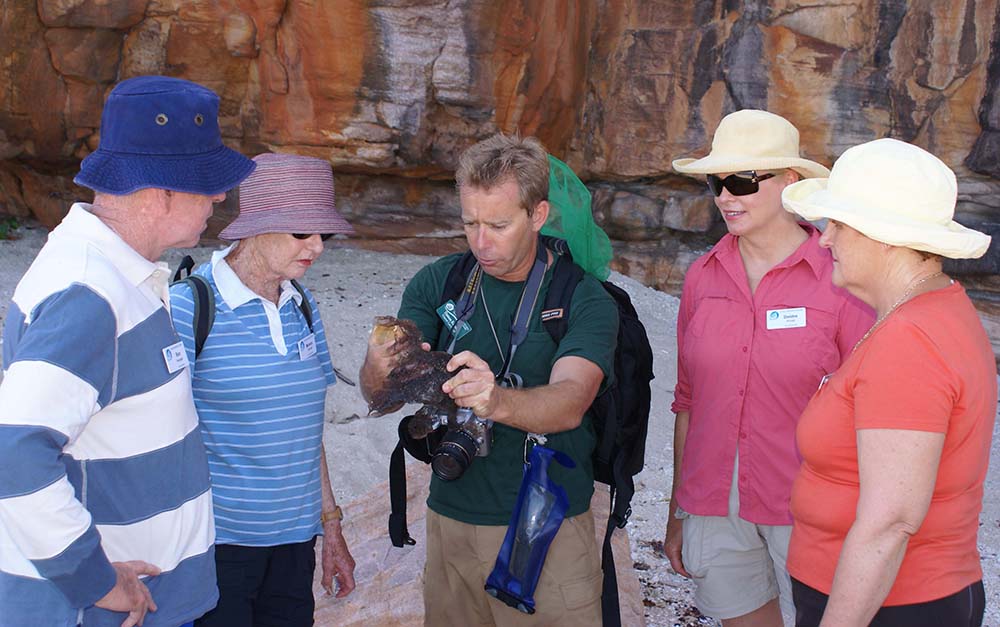 That's me guiding. Most of what I say is true.